Perfecting Your Holiday Gingerbread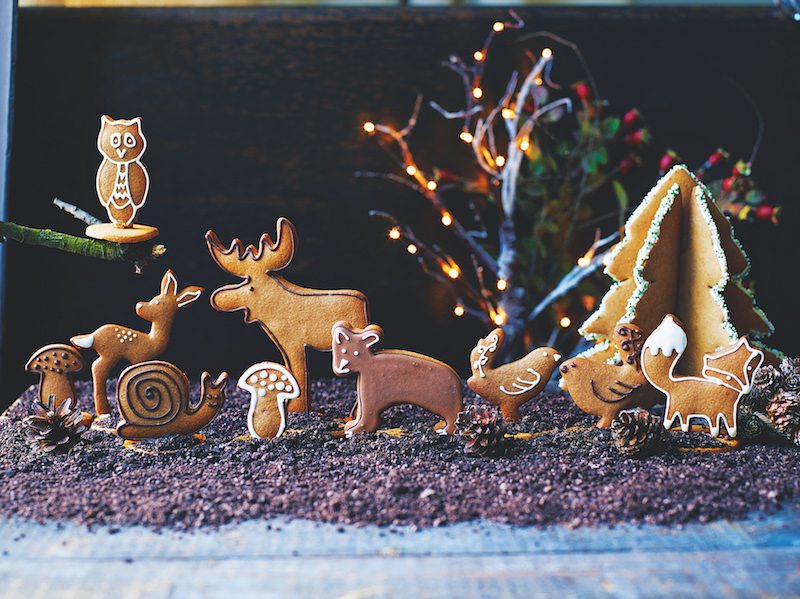 There's nothing quite like the smell of warm, baking gingerbread cookies or the nostalgia most of us feel when looking at a decorative gingerbread house. Check out these tips to perfecting your holiday gingerbread.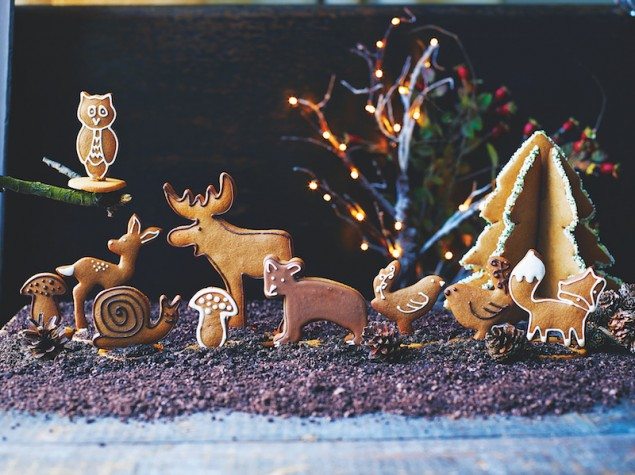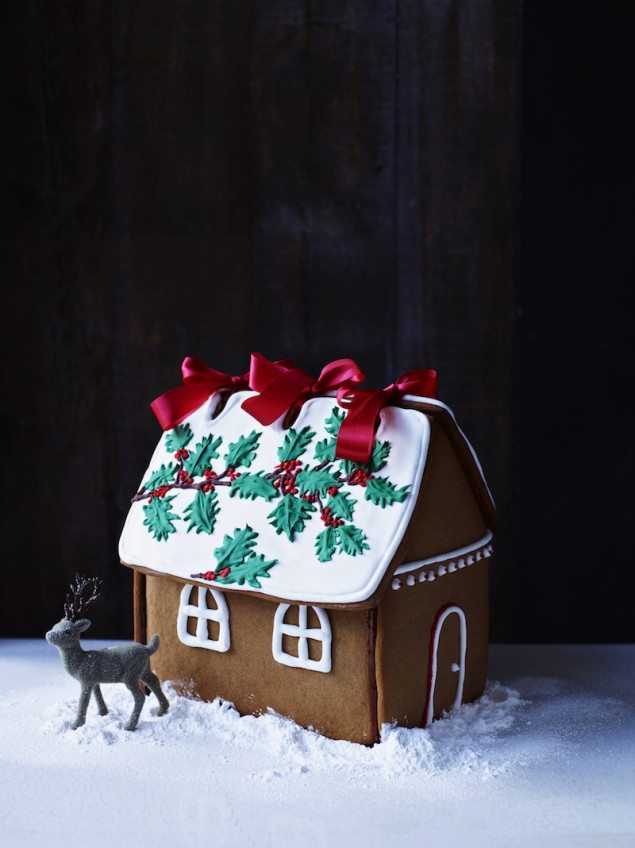 Cookbook author Mima Sinclair is here to save the day. That is, when you're feeling stressed this holiday season and want to be sure you have the perfect dessert baked and your table looks perfectly festive, her new book has all the answers. Gingerbread Wonderland: 30 Magical Houses, Cookies, and Cakes if full or templates, new ideas, and delicious recipes that will keep you happy and things feeling like a winter wonderland.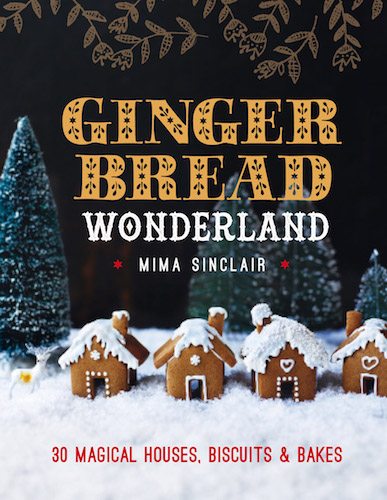 Here are some basic things to remember when making ginger bread:
-The more mild the dough, the lighter in color. If you are looking for a stronger, spicier gingerbread, your dough should look darker and should use a dark or blackstrap molasses. Also, be sure to use newly purchased spices. The older the spices in your cupboards are, the less flavorful your gingerbread will be.
-Short on time? Make your dough ahead when you are free and store in the fridge until you are ready to bake fresh cookies.
-Be careful not to overmix your dough, otherwise you will have a tough cookie.
-Always, always chill your dough before rolling it our or cutting it into shapes!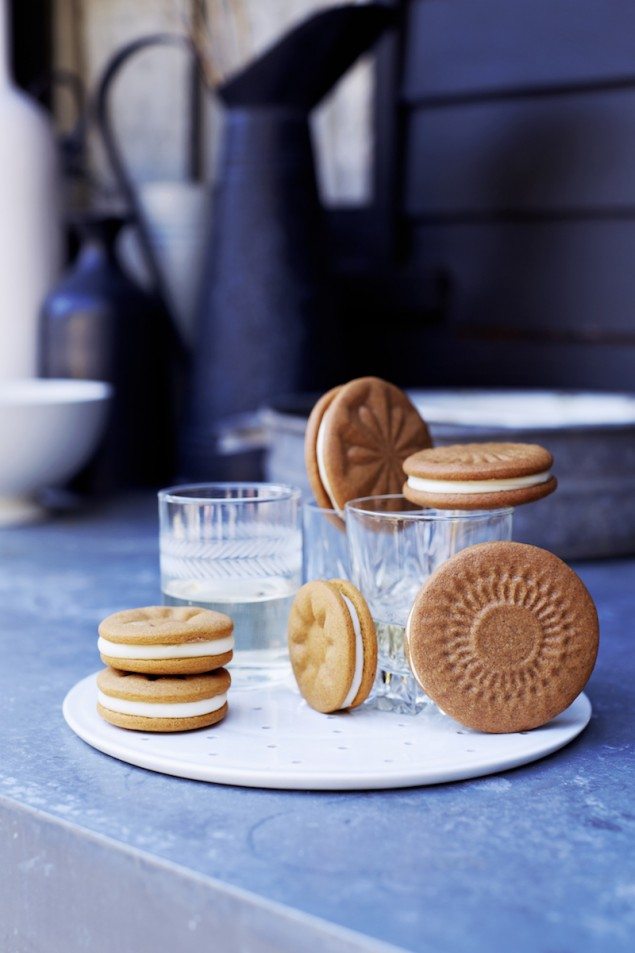 The cookbook goes on to feature new ways to showcase gingerbread in cake, cookie and decor forms.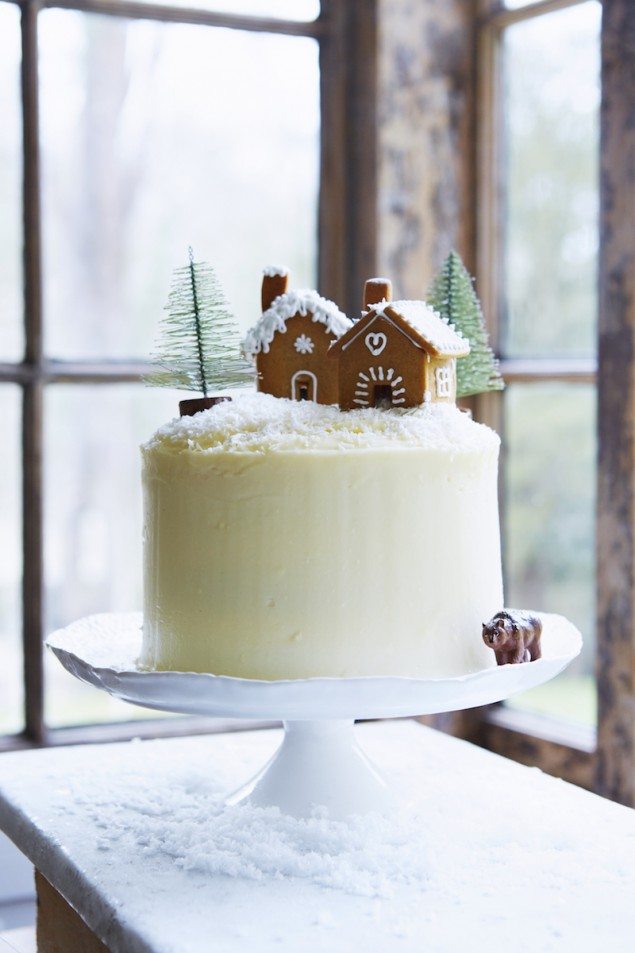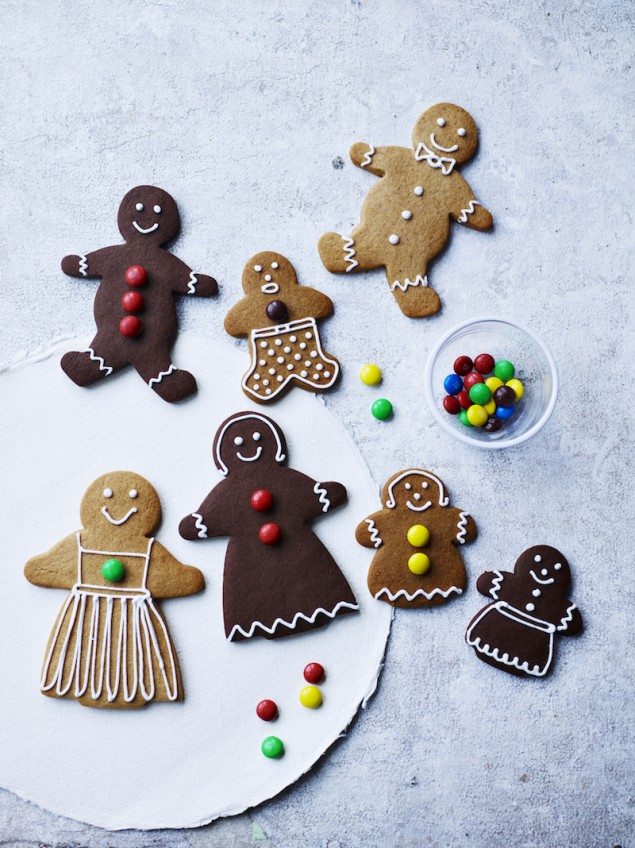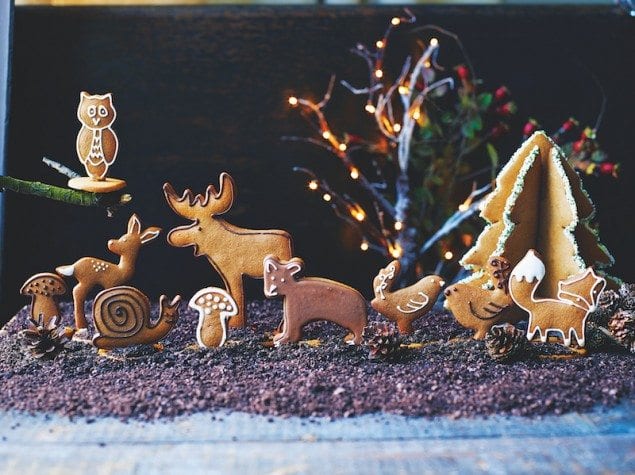 Mima Sinclair
Ingredients
1/2

cup

light molasses

golden syrup, or honey

1

cup

light brown sugar

14

tablespoons

1 stick + 6 tablespoons unsalted butter

zest of 1 lemon

4

teaspoons

ground ginger

2

teaspoons

ground cinnamon

1/2

teaspoon

ground nutmeg

1/4

teaspoon

ground cloves

1

teaspoon

baking soda

4

cups

all-purpose flour

1

teaspoon

salt

1

lightly beaten large free-range egg
Instructions
Pour the light molasses into a large saucepan with the sugar, butter, zest, and spices and melt over low/ medium heat, stirring frequently until the sugar has dissolved.

Increase the heat to bring the mixture to boiling point. Remove from the heat and beat in the baking soda. The mixture will froth up at this point as the baking soda reacts—mix briefly until combined, then let cool for 15 minutes.

Sift the flour and salt, then fold into the mixture in batches, using a wooden spoon or a stand mixer. Beat in the egg using a wooden spoon or a stand mixer, until just combined. Do not overwork the mixture, or the cookies will spread during baking.

The dough will be very sticky to begin with, but do not add any flour. Scrape out of the bowl onto a clean surface and knead together until just smooth. Wrap in plastic wrap and chill in the fridge for 1 hour.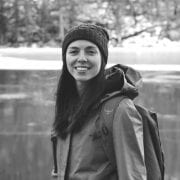 Annelise McAuliffe
Mandatory family outings to the Detroit farmers' market and nightly home-cooked meals cultivated Annelise's respect and curiosity for food. A graduate of The Culinary Institute of America, she spends her free time in New York City recipe testing, eating breakfast all day, and dreaming up international culinary adventures.