Warm weather brings out the bubbles, citrus and herbs in cocktails.There are plenty of exciting herbaceous drinks you can make with herbs other than a minty mojito. Here are a few recipes we enjoy that use basil, rosemary, mint, cilantro, thyme and lavender.
By Molly Nugent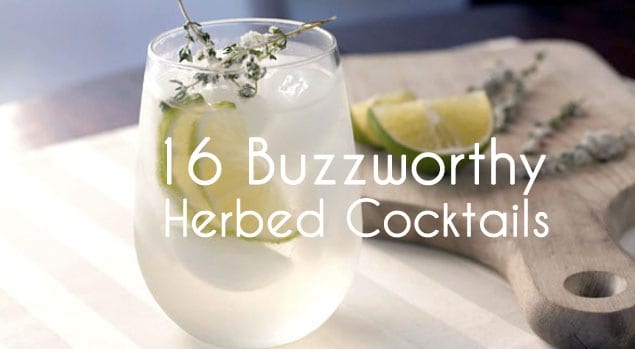 Basil
Thai Basil Sangria
Full of zest, this herbed white sangria is dangerously refreshing.  Get the recipe.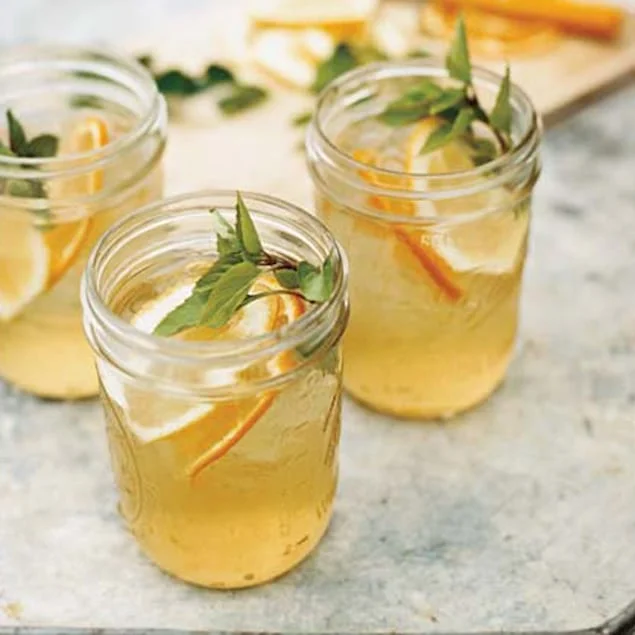 foodandwine.com
Basil Prosecco
This vibrant cocktail is the first example of many on this list that proves mixing herbs and bubbles in a drink is a lovely warm weather combination. Get the recipe.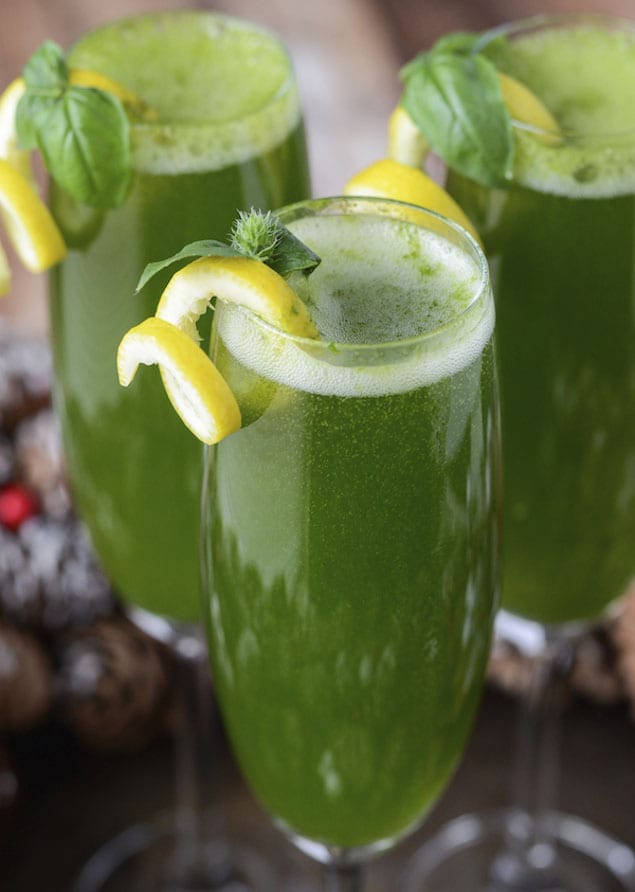 thenovicechefblog.com
Lillet Basil
Flavors like basil, gin, Lillet and orange juice make this a delicious treat for a hot summer day.  Get the recipe.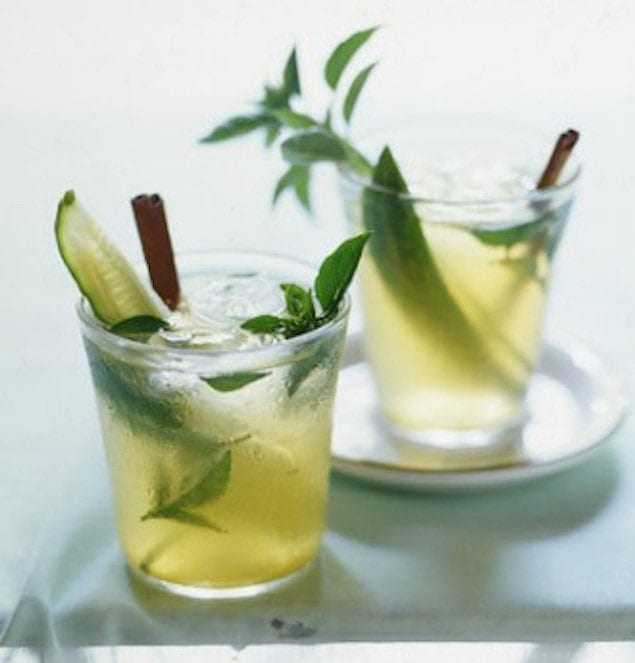 marthastewart.com
Rosemary
Rosemary Bliss
Unexpected flavors like vanilla, peach nectar and rosemary make this a truly blissful cocktail. Get the recipe.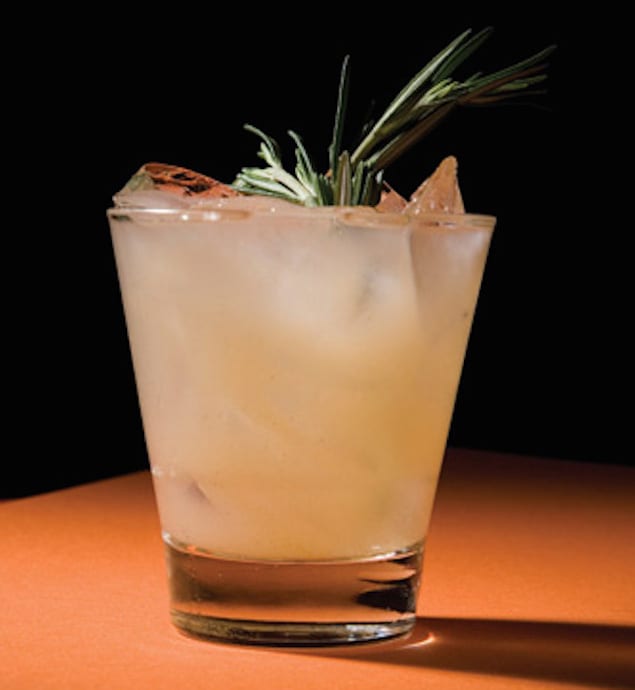 travelsinheels.blogspot.com
Sparkling Rosemary Peach
This Bellini-like sparkling cocktail is deliciously fruity and herbaceous. Get the recipe.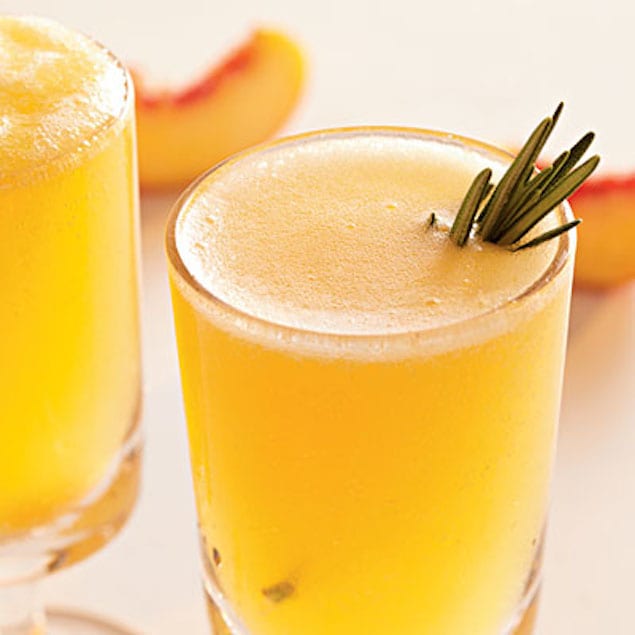 cookinglight.com
Mint
Grapefruit Mint
Grapefruit, raspberries and mint: a perfect blend of tart, sweet and refreshing on a hot summer day.
Get the recipe.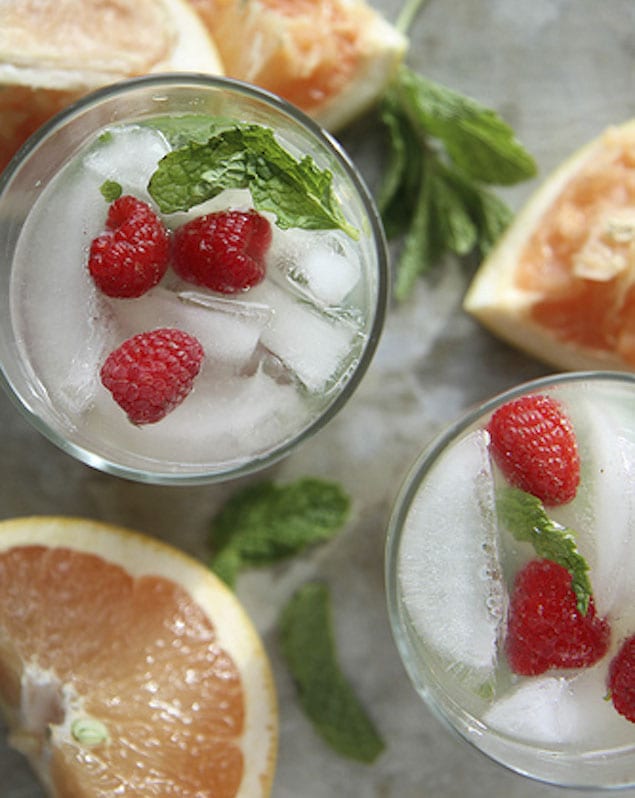 heatherchristo.com
Cucumber Mint
These refreshing green cocktails are perfect to enjoy outside with snacks. They're delicious and the flavors won't overpower food.Get the recipe.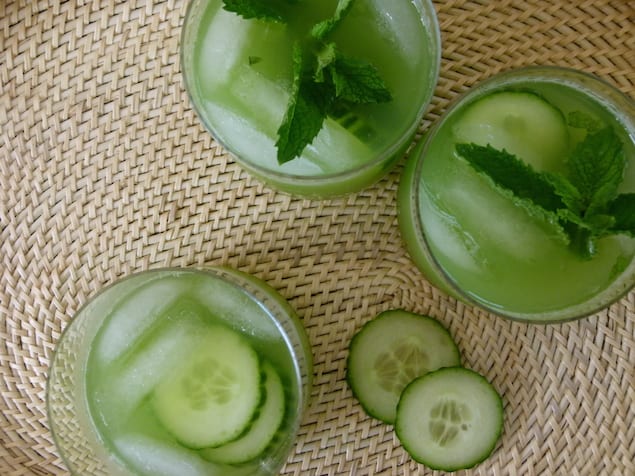 pamelasalzman.com
Cranberry Mint
A fun, inventive way of using what you already have in your pantry. This pretty but strong cocktail uses cranberry jam or jelly instead of simple syrup.Get the recipe.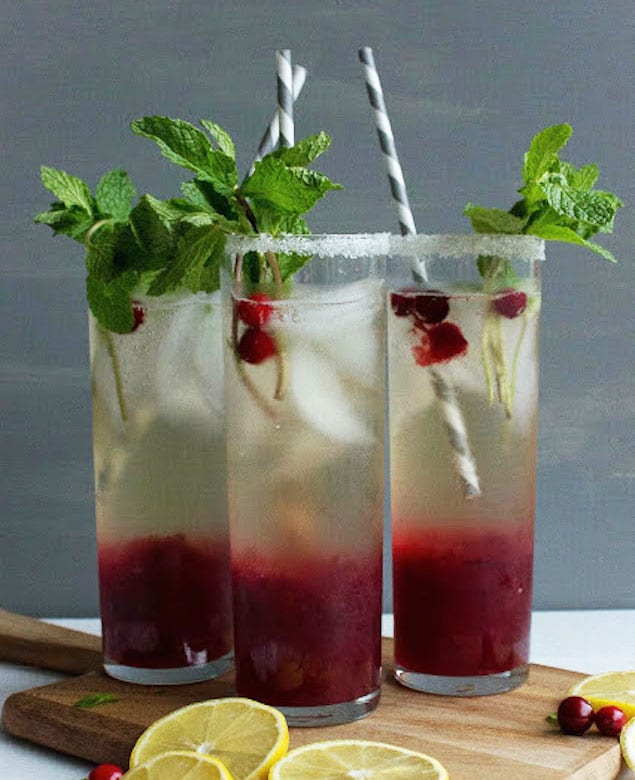 pinkpatisserie.blogspot.com
Cilantro
Sparkling Jalapeno Cilantro Limeade
A delicious, spiced up take on summery limeade.  Get the recipe.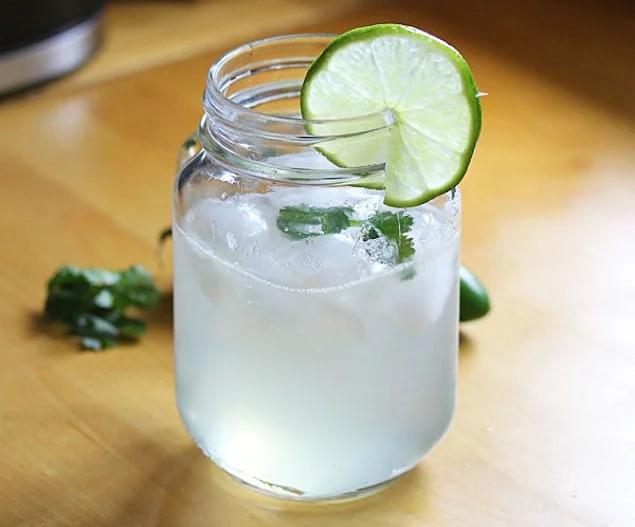 foodgawker.com
Pineapple Cilantro Serrano Cocktail
Sweet pineapple and spicy Serrano peppers give this tequila cocktail just the kick it needs.  Get the recipe.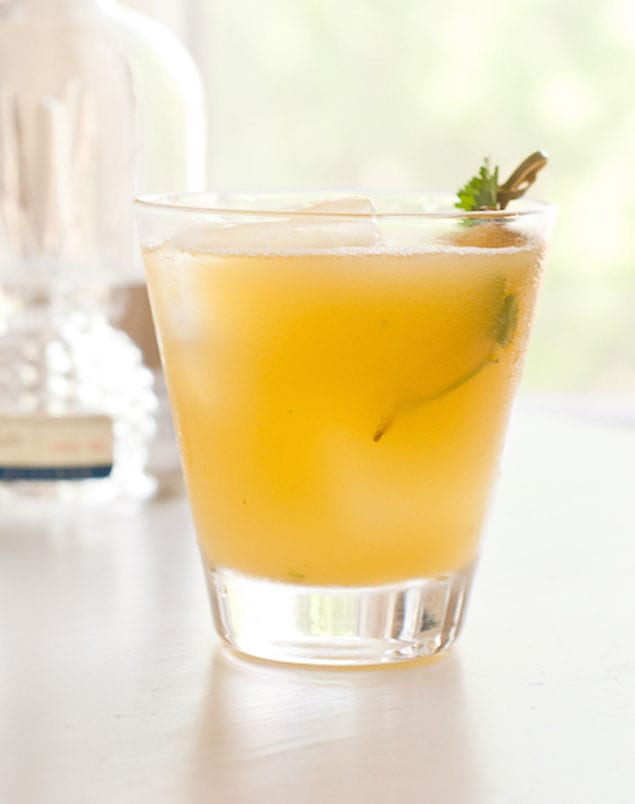 cookieandkate.com
Cilantro Margarita
What better way to kick off summer with a margarita/mojito fusion cocktail?  Get the recipe.
wearychef.com
See Also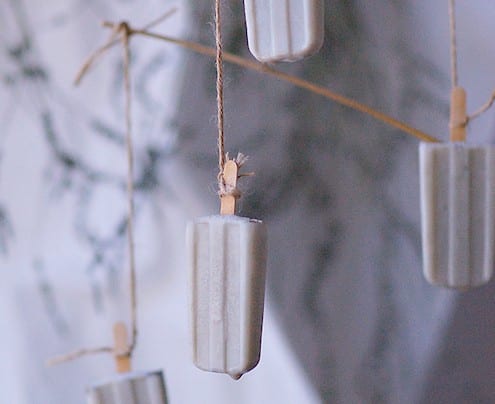 Thyme
Thyme to Kill
Gin and tonics are always a great go-to summer cocktail. Thyme to Kill brings the classic to the next level by adding thyme and elderflower.  Get the recipe.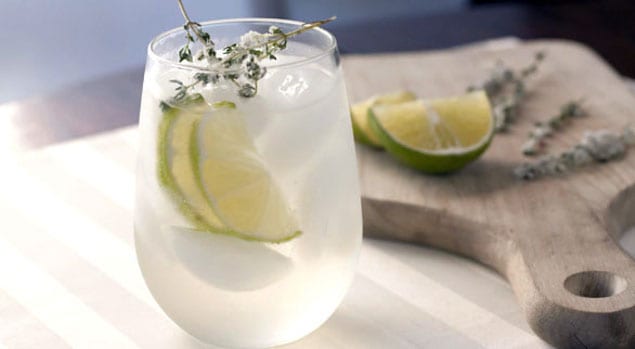 tablespoon.com
Apricot Thyme Cooler
A refreshing mix of apricot, bourbon, thyme and bitters all in one cocktail. It's a beautiful orange color and not too sweet.  Get the recipe.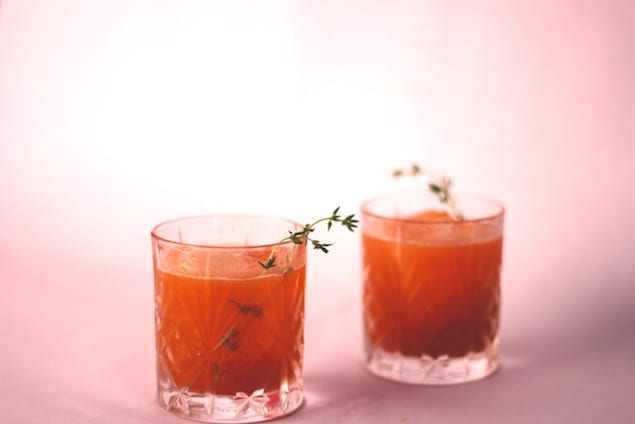 the-dandy-life.com
Lavender
Lavender Mojito
This beautiful purple cocktail is refreshing and great to drink on the beach.  Get the recipe.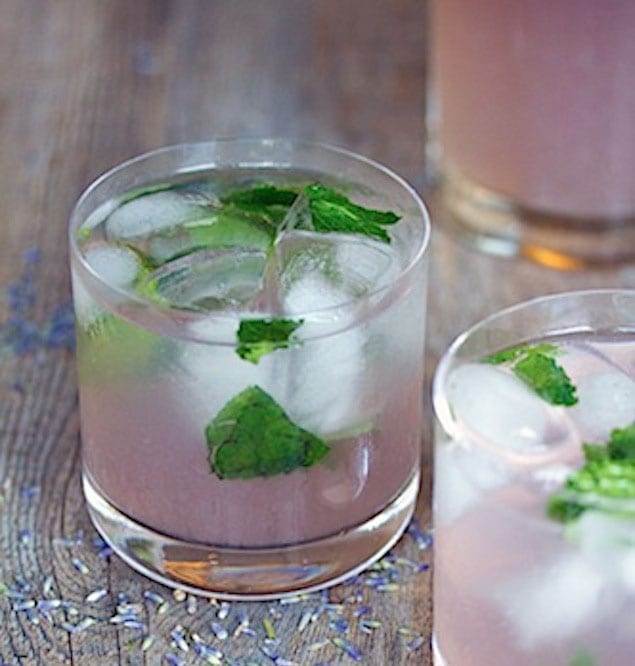 wearnotmartha.com
Lavender Lemonade
Floral and citrusy, this herbed cocktail is an exciting twist on your childhood favorite.  Get the recipe.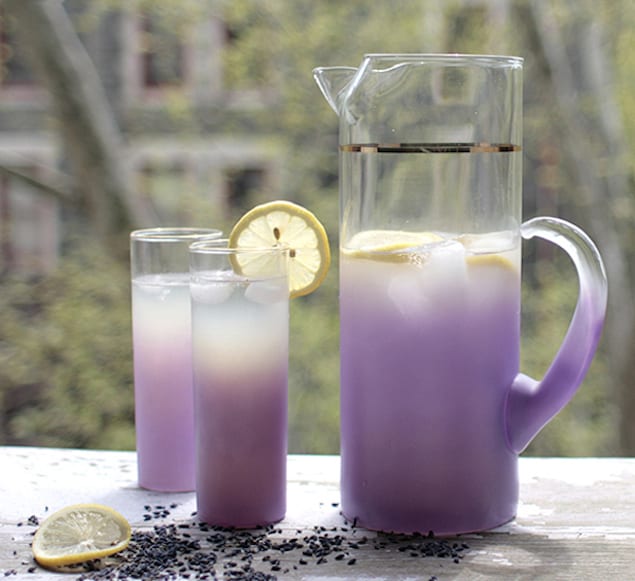 drinkinginamerica.com
Rhubarb Lavender Cocktail
Rhubarb and lavender might sound like an odd pair at first, but when used together in this cordial recipe, they create a delicious drink. Just add vodka to make it into a cocktail.  Get the recipe.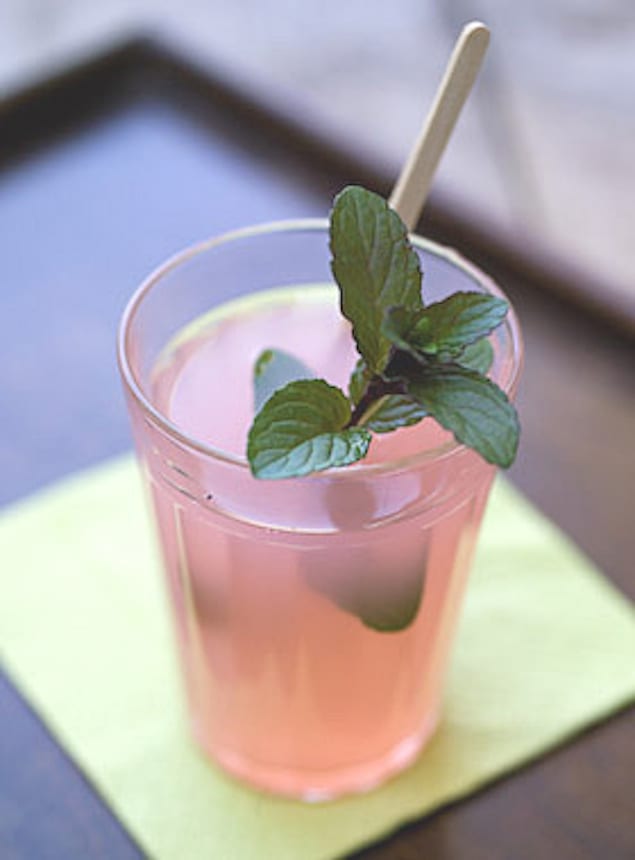 mockpaperscissors.com
Cheers!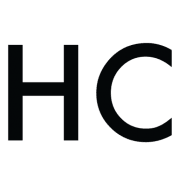 Molly Nugent
Food, travel and art are three of Molly's biggest passions and she loves to combine them whenever she can. Whether it's coming up with a new and exciting recipe to try out in the kitchen or taking photographs, Molly is most happy being creative and eating well.