PARTNER POST – Be inspired to create beautiful cheese boards with Castello cheese. And what goes better with cheese than wine? Enter to win a trip for two to Napa, California.
Everything you need to know to create a successful, balanced cheese board. Plus, a recipe for crunchy cocoa almonds, a delightful addition to your spread.
By Amy Dong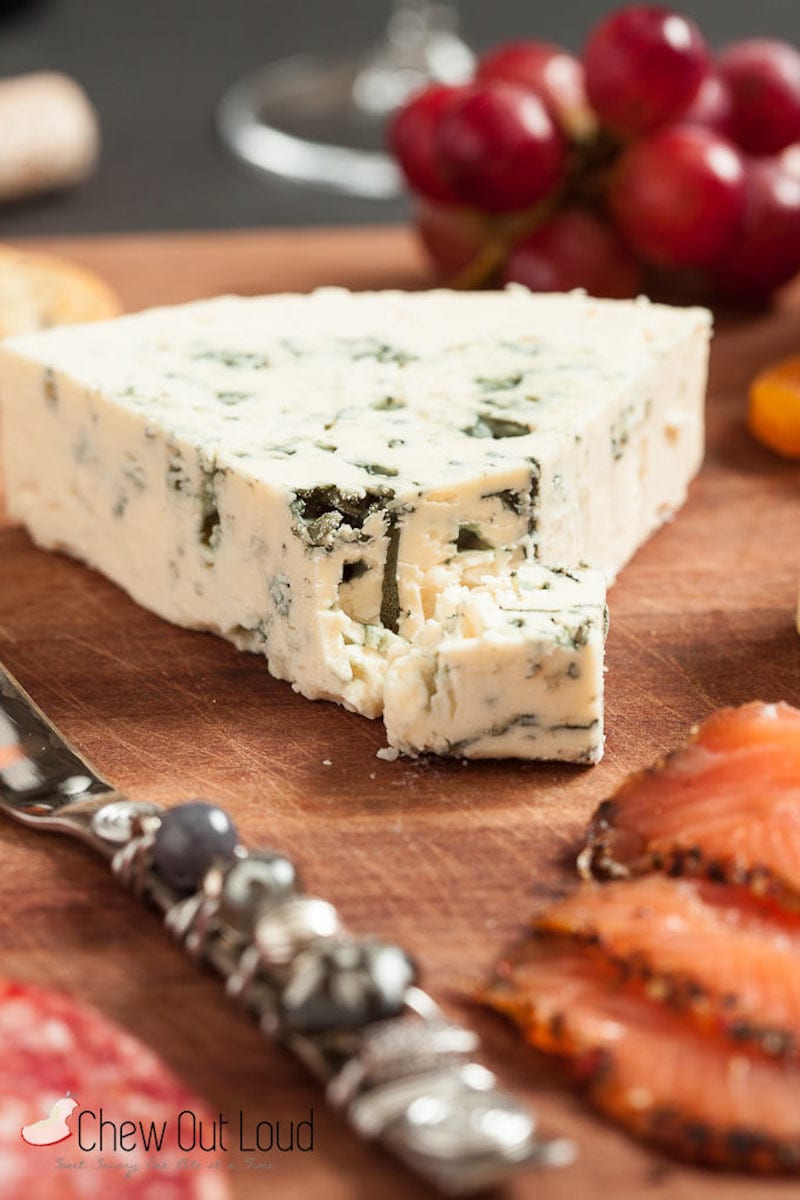 With Valentine's Day around the corner, there'll be plenty of couples out there this weekend. But hearts aren't just for couples. In honor of all the people you love – big, small, young, or old – we're highlighting our favorite party or date idea.
It's ideal for all gatherings throughout the year AND it's perfect for date night with your person…
(Speaking of which, there's an awesome giveaway at the end of this post!)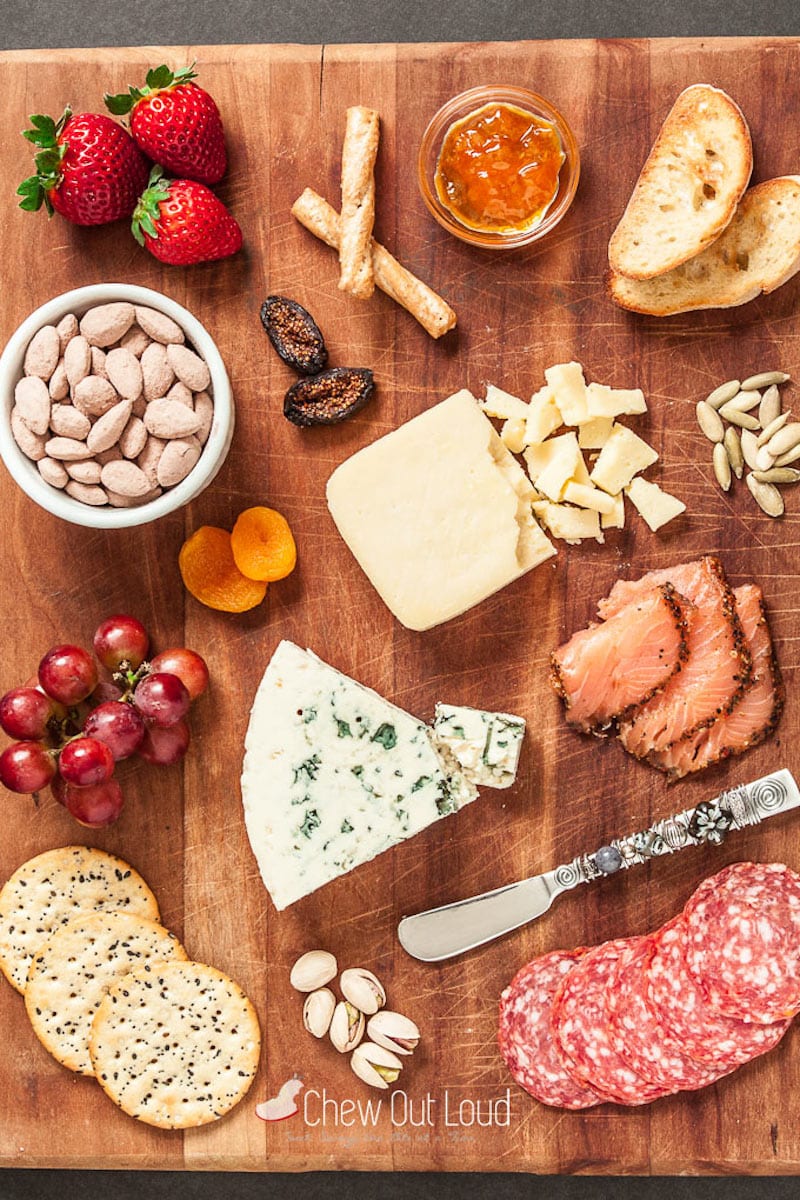 The Perfect Cheese Platter.
I don't know anyone who doesn't appreciate a beautiful cheese platter. We break out cheese platters for casual and formal parties. We also crave a good cheese board on date nights, just the 2 of us.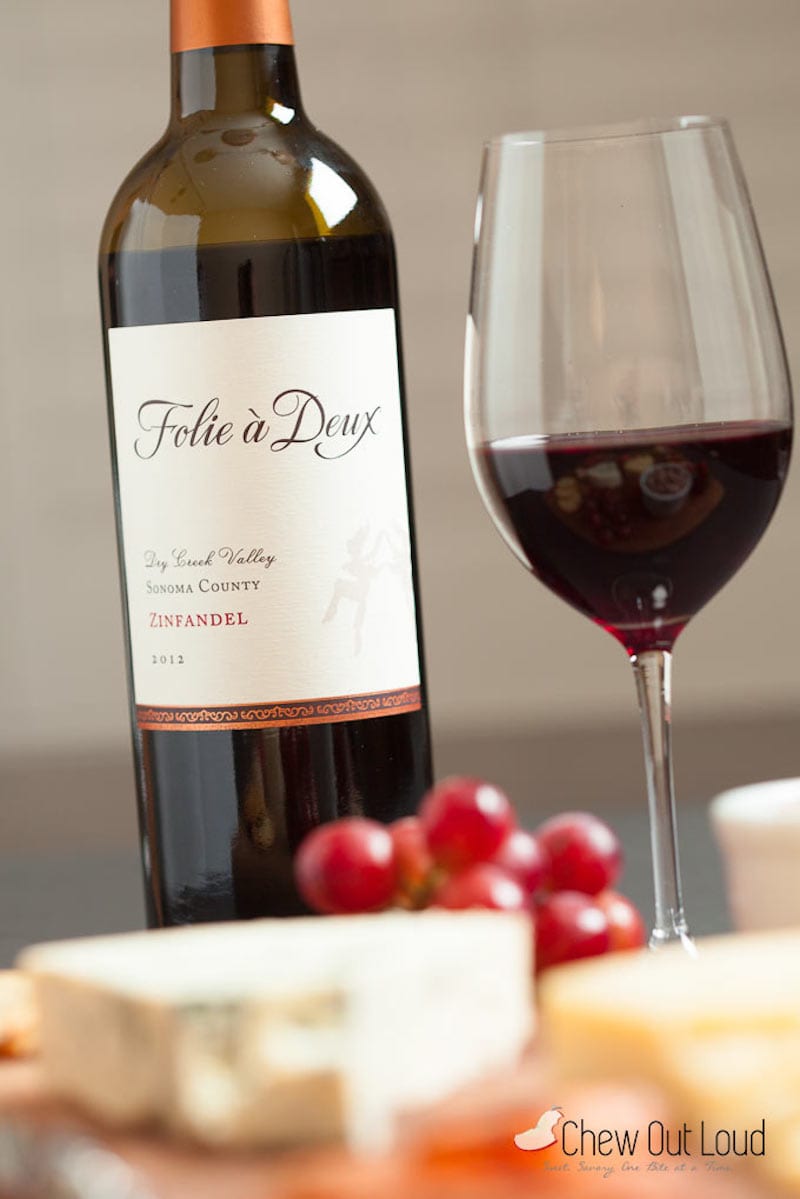 A plethora of ideas live on the internet, but here are our favorite secrets for the Perfect Cheese Platter. Since we're theming on lists, let's do it list-style. Plus, I'm kind of a list freak.
12 Tips to the Perfect Cheese Platter:
Balance the flavors, from strong to mild cheeses (i.e., blue to havarti)
Balance the textures from soft to hard cheeses (i.e., brie to parmigiano)
If either #1 or #2 above cause a big question mark, chat with your neighborhood cheese specialist and let them help you figure out what to include.
Separate knives or serving tools for strong vs. mild cheeses is a good idea. You can even pre-slice some of the cheeses for ease.
Have a variety of colors, shapes, and sizes of goodies. This includes your cheeses (white brie wheel vs. yellow cheddar wedge)
Room temperature! Rest your cheeses at room temp 30-60 minutes before serving (unless it's summer in Texas and you don't have AC, which is a whole other issue.)
Other chews besides the cheese. Think fruits, nuts, and seeds. We love dried fruits (i.e., figs) with fresh fruits (grapes.) A mixture of salty and sweet nuts are always popular.
Meat choices for the men. Or women. Whoever. Point is, many people enjoy salami, prosciutto, bresaola, or my own unique favorite: smoked salmon. YUM.
Carbs. Don't forget the crackers, bread, and toasts. Keep it simple; no chipotle-garlic flavored crackers, please.
What's your jam? Add some sweet fruit jam or honey to the mix. People love spooning it over their cheese and crackers.
Spread out the spread. You can have 2 or 3 plates going at the same time, if it's a larger party. Avoid the platter gridlock.
Label the cheeses with a toothpick and sticker label. I didn't here, but when there's a larger variety of cheeses on my platter, labeling helps.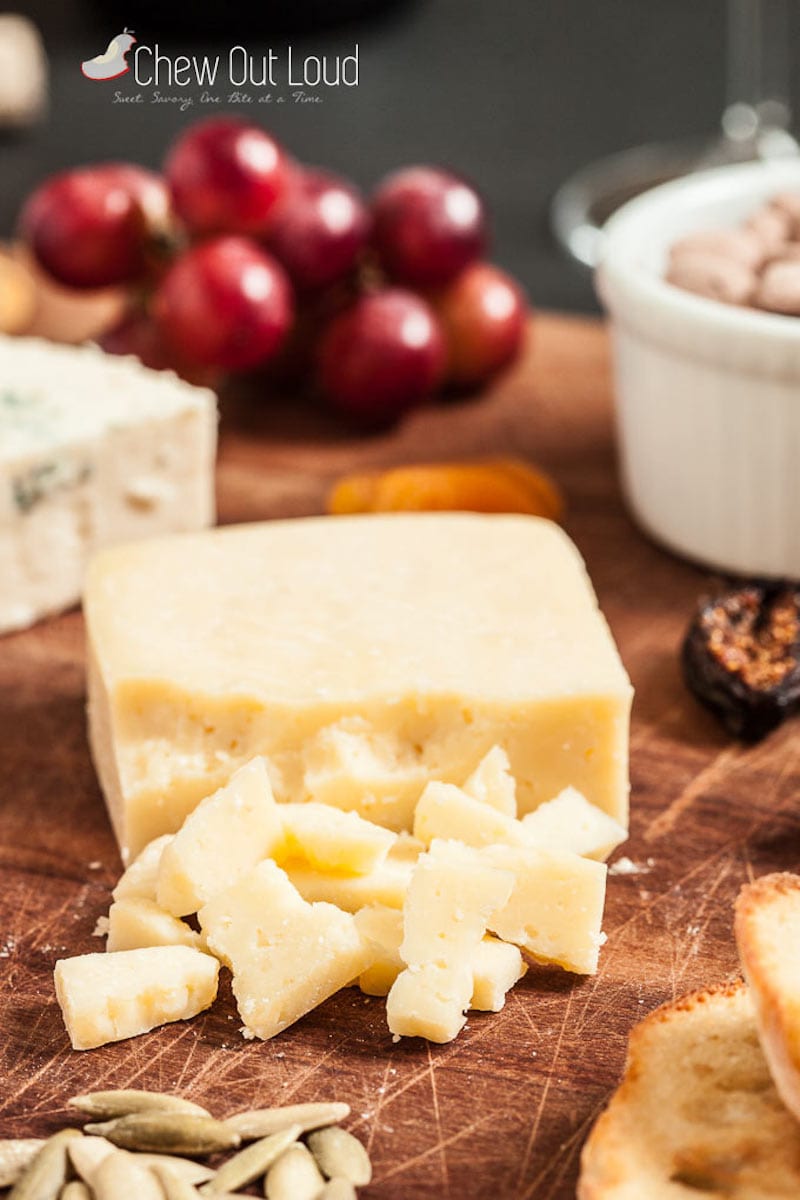 Oh, wait. Did I say "12 Tips?" I meant 13.
#13: Include a nice bottle of wine. Because we all know wine and cheese is that couple that's been married for years.
Hubby and I really liked this Folie a Deux zin with the particular cheeses we served. It pairs stunningly with creamy blue cheese, aged havarti, and cured meats.
Now. Go have some FUN and create your own perfect cheese platter.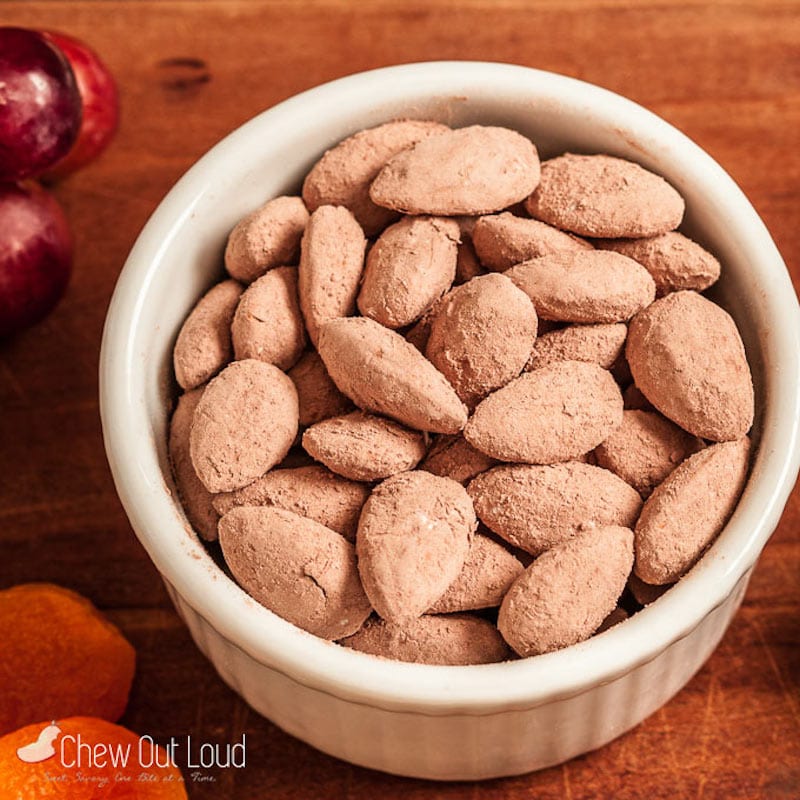 Now head over to Castello and enter to win trip for two full of wine and cheese Napa! Enter here.
Plus, try making this sweet and spicy carrot chutney, another delicious addition to a cheese board.
Here's the easy (highly addictive) recipe for the chocolate cocoa almonds shown above.
They are ultra crunchy, lightly sweet, fully chocolatey, and all natural. Perfect for anytime snacking and party app-ing.
Print

Chocolate Cocoa Almonds
---
Author:

Amy Dong

Total Time:

15 minutes
Description
Everything you need to know to create a successful, balanced cheese board. Plus, a recipe for crunchy cocoa almonds, a delightful addition to your spread.
---
2½ cups

raw (unsalted whole almonds)

¼ cup

powdered sugar

2

TB unsweetened real cocoa powder

1/8 tsp

fine table salt (plus more as desired)
---
Instructions
Preheat oven to 350F, with rack on middle position. Spread raw almonds into a single layer on a rimmed baking sheet (unlined.) Bake 10 minutes, stopping once to shake the pan in between bake time. Almonds should be toasty and fragrant, but not burnt. Pour toasted almonds into a large bowl. Add remaining ingredients and stir to completely coat. Spread coated almonds back out onto baking sheet to cool completely.
Store chocolate cocoa almonds in airtight container up to several weeks.
Prep Time:

5 minutes

Cook Time:

10 minutes

Category:

Appetizer
Amy Dong
Welcome to our kitchen! Here is the place where you'll find an ever-growing collection of all things yum. We're an active, hyper-busy family of six (including Miss Dog) -- we get how hard it is to put delicious 'n healthy food on the table every night! We do the recipe testing so your family will love what you dish up, and your friends will be begging for your recipes. Come on over and let's get cooking!