April Fools' Day is a great excuse to make this simple, three ingredient dessert from England. A fool dessert requires fruit, sugar, and whipped heavy cream or custard and will truly wow your friends, no need to fool them.
By Annelise McAuliffe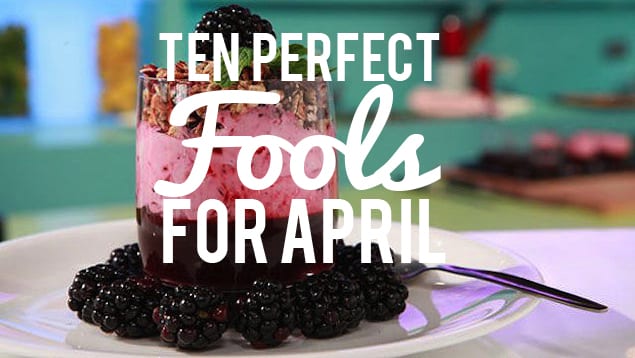 Because of its versatile ingredients and simplicity by definition, don't hesitate to add your own flair and get creative with these fools. The best part? Having an excuse to pull out and use your fanciest glassware.
1. Mango and Ginger Fool
This recipe encourages you to make a fancy fool mousse of quark cheese, similar to cottage cheese, and whipped cream. Mango and ginger spice it up and add a splash of orange color. Get the recipe.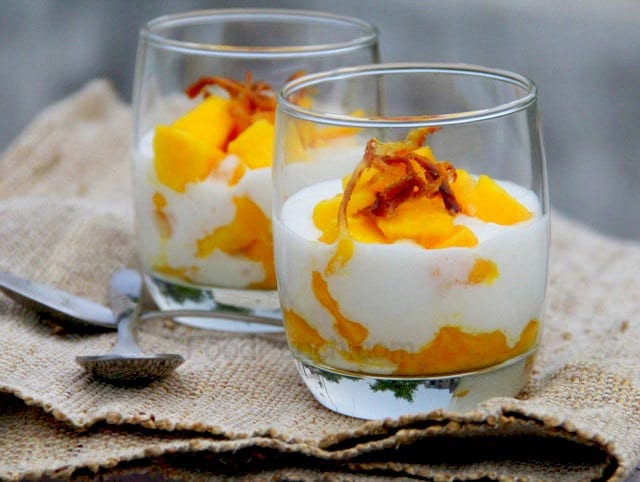 http://foodpunch.com
2. Tart Rhubarb Fool
Cooked, tart rhubarb pairs well folded in with the rich, sweetened cream. Get the recipe.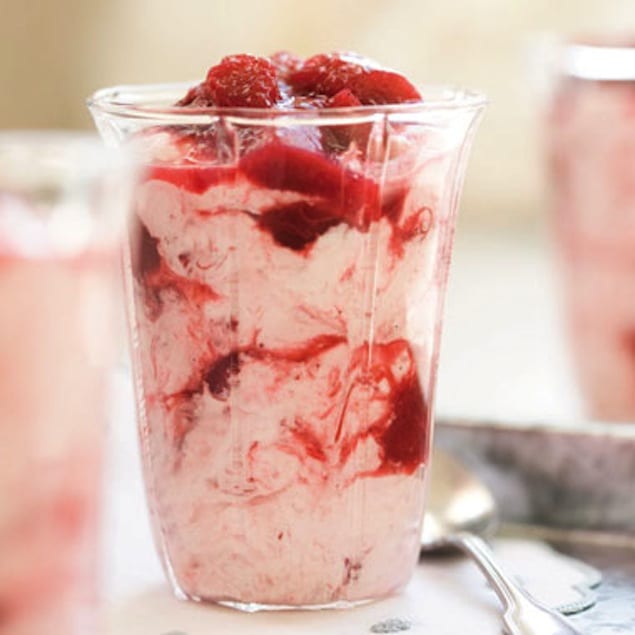 http://www.epicurious.com
3. Gooseberry Fool
Similar to the traditional English version, gooseberries are the fruit of choice for this fool. A tad healthier, the cream is amount is shared with Greek yogurt. Get the recipe.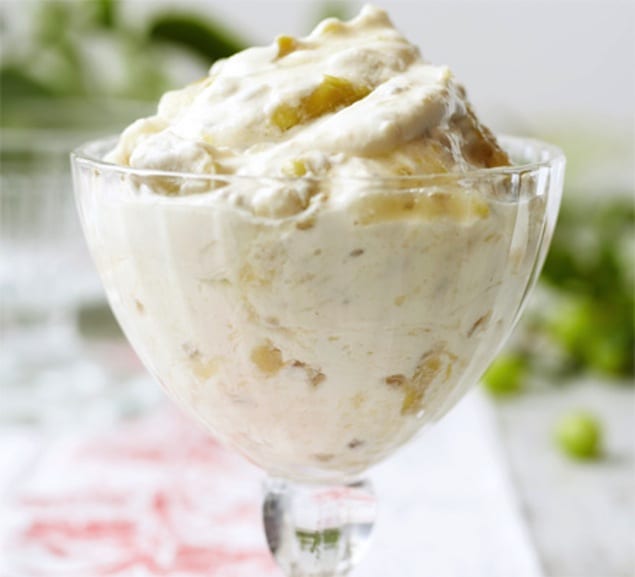 http://www.bbcgoodfood.com
4. Blackberry Fool with Jelly and Granola
A layer of gelatinized blackberry and balsamic jelly sits at the bottom of this fool that is then topped with the fruited whipped cream and ginger granola garnish. Get the recipe.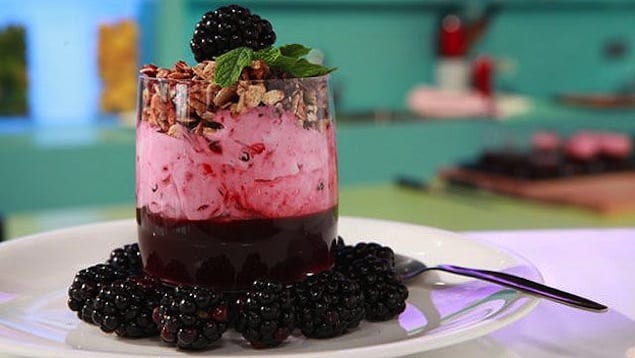 http://www.channel4.com
5. Avocado and Pistachio Fool
This rich and creamy fool is broken up with the crunch of pistachios and a tart slice of kiwi. Get the recipe.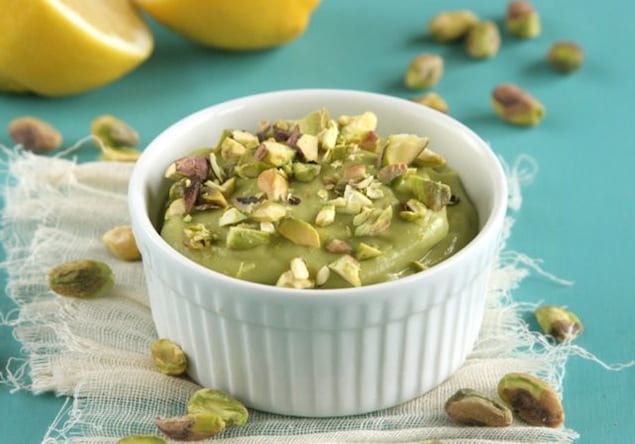 balancedplatter.com
6. Raspberry and Passion Fruit Fool
This dessert with yogurt can be whipped up in under twenty minutes. How's that for a healthy dessert complete with tart passion fruit? Get the recipe.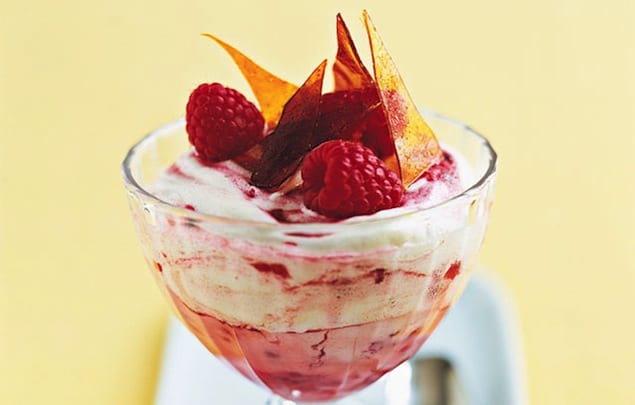 http://www.ocado.com
7. Custard Apple Fool with Ginger-Lemongrass Syrup
Custard apples are a fruit traditional to India. Try this unusual fool that strays from the British original with berries. Get the recipe.
http://www.mydiversekitchen.com
See Also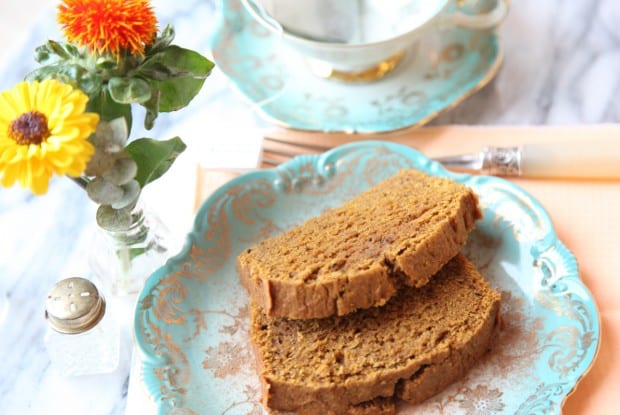 8. Blueberry with Nutmeg Fool
This chilled fool with a hint of lemon is a great dessert to refresh the palate in warm weather. Get the recipe.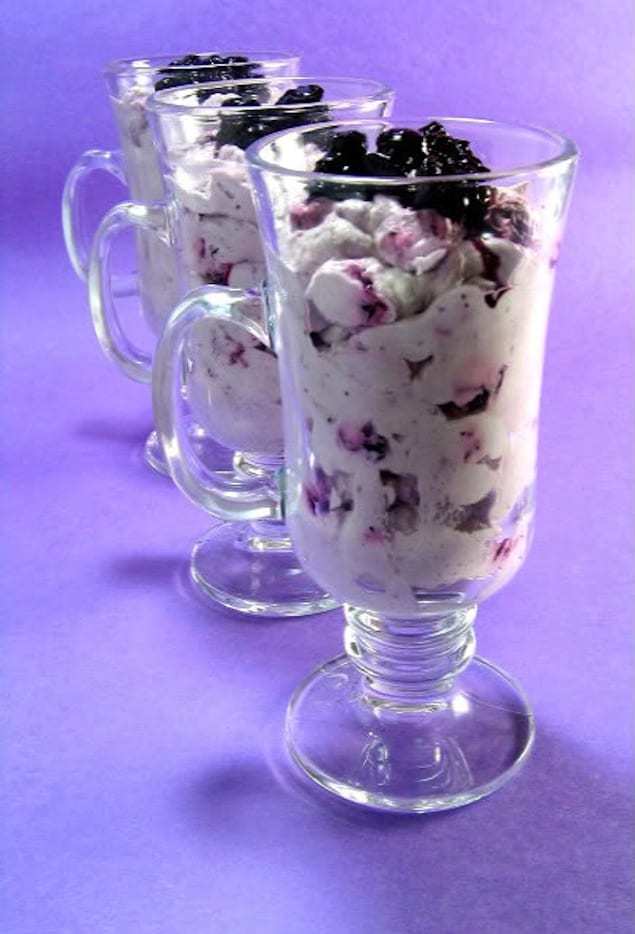 http://oneperfectbite.blogspot.com
9. Fig and Almond Fool
Similar to a cold crumble, this fool has a baked almond and spice mix folded into the goat's milk yogurt with a sweet fig compote. Get the recipe.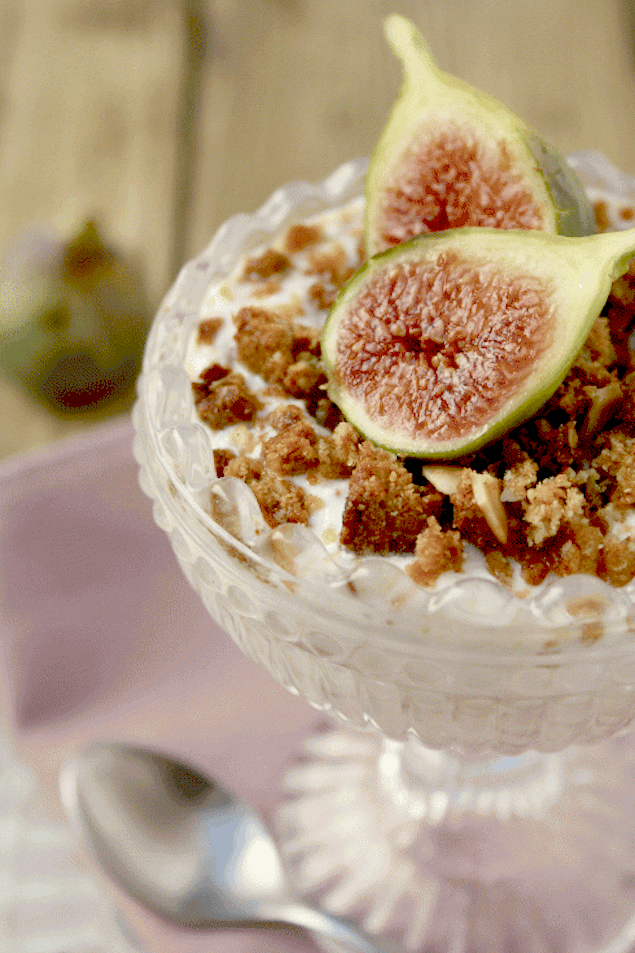 http://foodblogandthedog.wordpress.com
10. Apricot Yogurt Fool
Sweet apricots and cinnamon nestle themselves in with the tart Greek yogurt for a simple dessert packed with bold flavors. Get the recipe.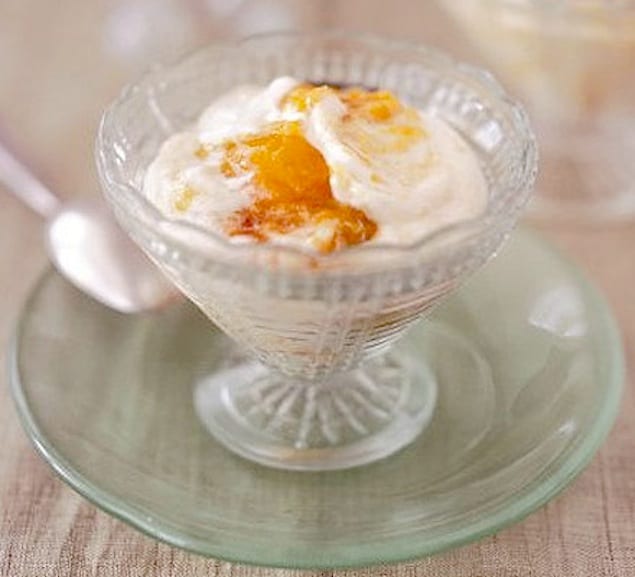 http://www.bbcgoodfood.com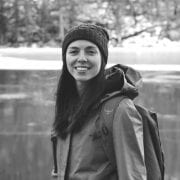 Annelise McAuliffe
Mandatory family outings to the Detroit farmers' market and nightly home-cooked meals cultivated Annelise's respect and curiosity for food. A graduate of The Culinary Institute of America, she spends her free time in New York City recipe testing, eating breakfast all day, and dreaming up international culinary adventures.