Bacon, anyone? You're in luck because this salad includes the healthy greens and bacon. Enjoy this salad warm or cold.
By Mallory Davis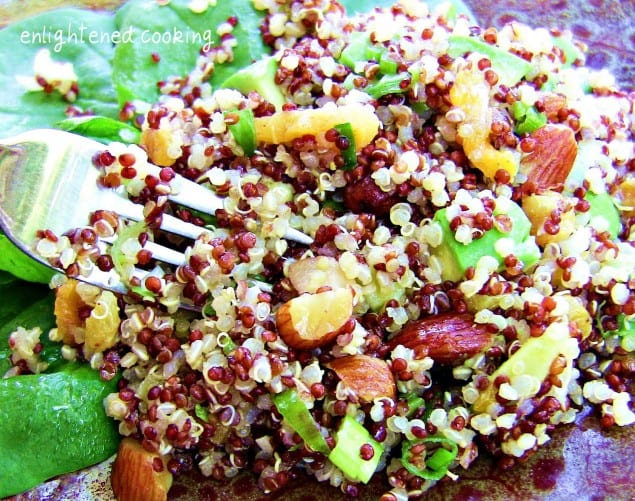 powerhungry.com
Add as much bacon as you want, because this salad is everything healthy packed onto one plate. Hot or cold this salad goes great with a glass of white wine. Enjoy!

Red Quinoa and Arugula Salad
This colorful salad includes the healthy greens and BACON!
Ingredients
1 cup red quinoa
1 cup chopped almonds
8 oz bacon
8 oz chicken breasts (2 large breasts)
2 cups cucumber, chopped
1.5 cups granny smith apple, chopped
¾ cup dried cranberries
4 cups arugula
½ red onion, chopped
goat cheese for topping
Instructions
Cook quinoa according to package directions. Cook bacon and chicken according to package directions. Mix all together in a large bowl.
Let sit for 10 minutes.
Add almonds, cucumber, apple, dried cranberries, and onion and mix together.
Add arugula and mix all together well.
Top with desired amount of goat cheese.
Enjoy right away or let chill.
Note: This salad doesn't need any dressing but if you insist, an olive oil one is best.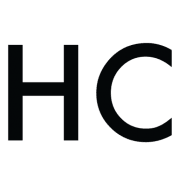 Mallory Davis
Mallory was born and raised in Monterey, California. She has a degree in Broadcast Journalism with an emphasis in sports broadcasting. Although baking and cooking were a favorite part of her childhood; a diagnosis of Celiac Disease is what really set off her passion for food. The diagnosis encouraged her to start cooking and experimenting a lot more. She enjoys making up new and unique recipes to fit her and others' diets (always making sure to include chocolate whenever possible).