10 Tips to Make the Most of your Slow Cooker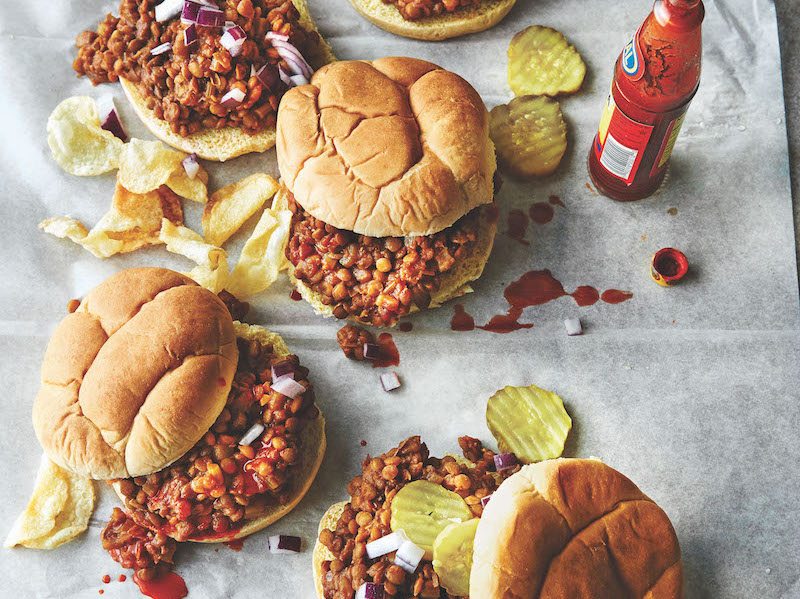 Check out these tips to make the most of your slow cooker from Phyllis Good's new cookbook with ideas from breakfast to dessert.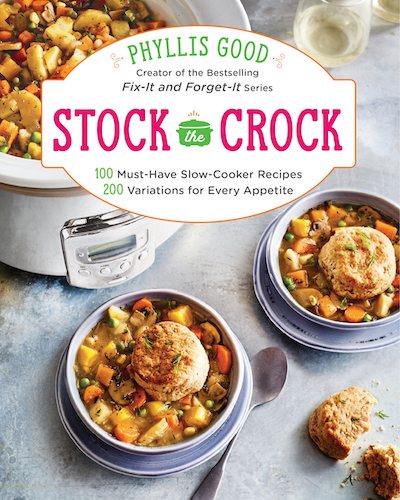 While we don't have to wait until the autumn or winter to use our slow cooker, it seems like we fall back in love with the crockpot during these colder months. So it is no surprise that we were so excited to hear about Phyllis Good's new cookbook, Stock the Crock: 100 Must-Have Slow-Cooker Recipes, 200 Variations for Every Appetite. From breakfast to dessert, Phyllis has mapped out easy, flavorful recipes made in the slow cooker that can be customized to be gluten free, vegan or even paleo.
The best part? The recipe ingredeints skip the sludgy canned, creamed soups and rely on fresh ingredeints to bring the flavor boost. Check out these tips from the book and be sure to grab a copy to try the recipes pictured.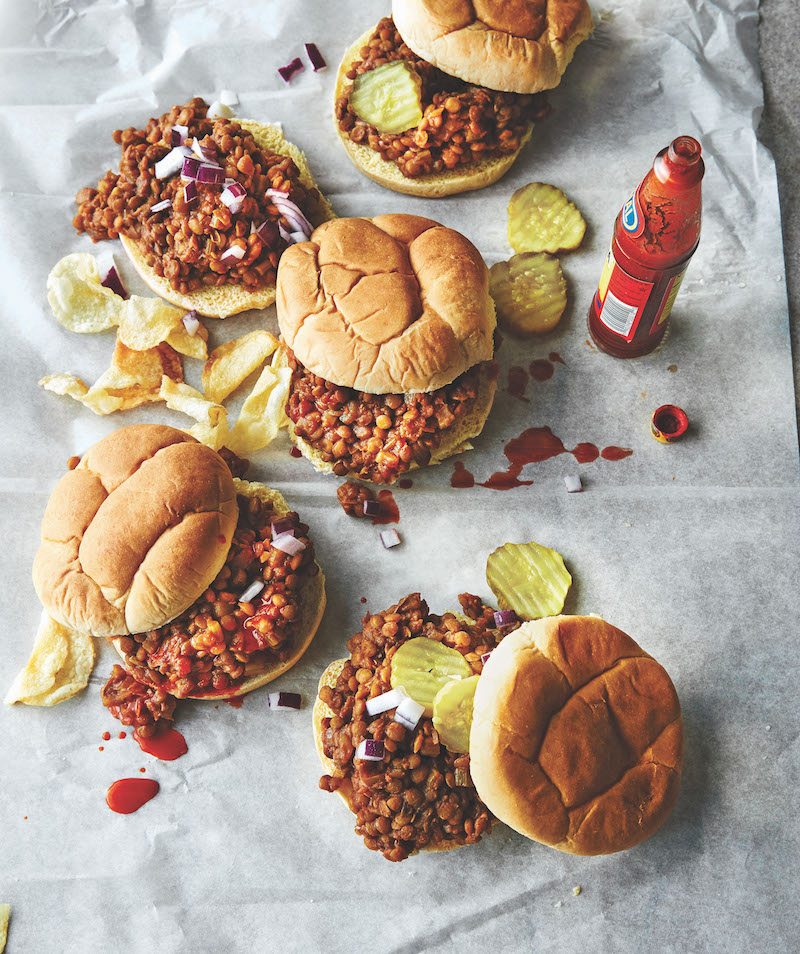 Lentil Sloppy Joes
1. The Slow Cooker
Th first few pages of the book map out the best cooker for the project or the number of servings. Smaller cookers are great for making dips or keeping hot drinks warm, but you will need a large cooker to make big batches of stew, most main dishes and to feed a larger group. Also think about if you will need a programmable crockpot, one with a locking lid or a brown/sauté setting.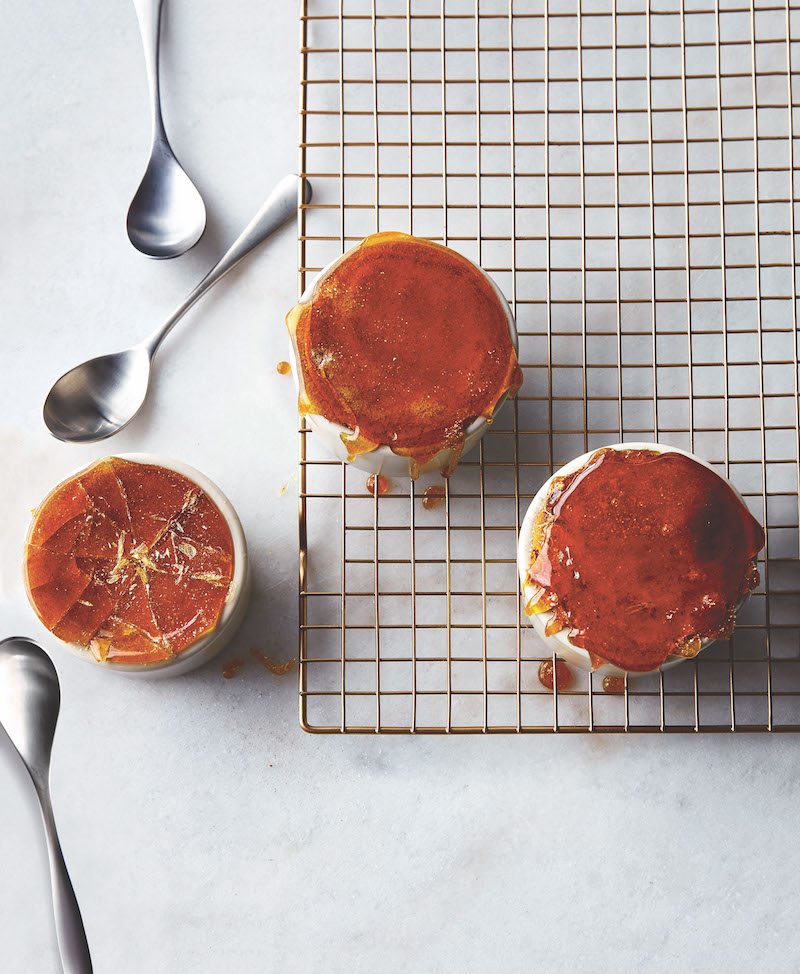 Pumpkin Spice Crème Brûlée
2. Don't Pack it Too Full
A slow cooker does its job best when it is filled no more than 2/3 full.
3. Liquid Evaporation
Liquid doesn't evaporate when the lid of your slow cooker is on. However, it can be absorbed by the foods in the cooker, for example, if you add dry pasta to the pot, it will cook and absorb some of the liquid. So be sure to only add the amount of liquid that the recipe calls for and not more. If you notice your slow cooker has become too hot, you can add a little bit of warm liquid or water to help cool it down. If you would like to evaporate some liquid, try sticking the handle of a wooden spoon under the lid so it is partially open.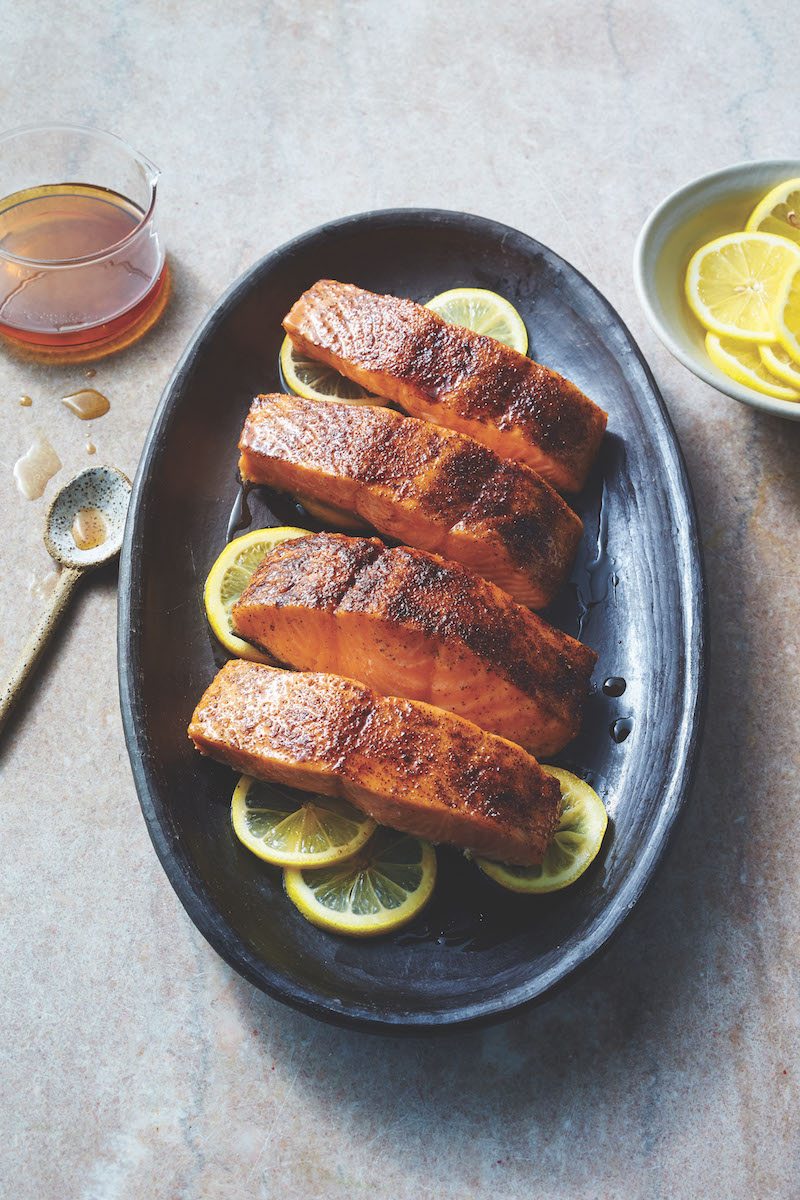 Maple Brushed Salmon
4. Thaw Your Meat First
Don't put frozen meat directly in your cooker, it will take too long to thaw and will not be at a safe temperature in quick enough time. To thaw your meat, fill your crockpot with ice (leave it unplugged and off) and allow it to work as an ice chest to thaw at a safe temperature.
5. Lid Condensation
For some delicate or flavorful recipes, that condensation that forms on the lid can really dampen the end flavor. Place a few pieces of paper towels between the lid and the pot to absorb any of those drips.
6. Slow Cooker Baking
You can put whole pans of cake or even custards in a water bath in your slow cooker for easy dessert making.
See Also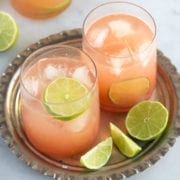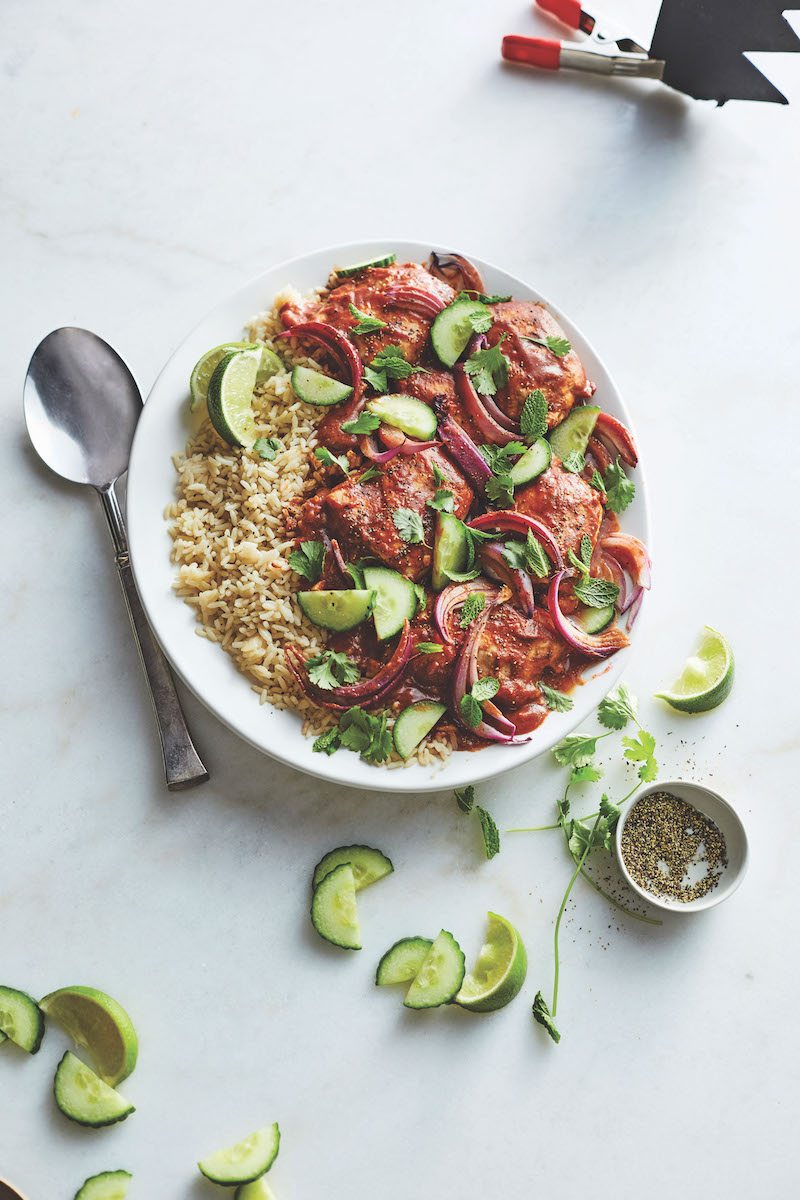 Chicken Tikka Masala
7. Slow Cooker Hacks
A crockpot can do so many things. Use it as a double boiler when melting chocolate, warm already cooked bread in it for 15 minutes before serving, fill with water and use it as a humidifier, or fill with water and herbs and wash clothes to have beautiful-smelling hand towels before a dinner party.
8. Caramelized Onion Helper
The quickest and easiest way to make caramelized onions for burgers or even French Onion Soup is in your slow cooker. Throw in the sliced onions and walk away!
9. Add Cream at the End
If you are using sour cream, heavy cream or half-and-half, add at the end of the cooking process to make sure they don't curdle.
10. Perfect Seafood
If you're new to cooking seafood, use your slow cooker! You will get the perfect cook every time with Phyllis's settings.
Excerpted from Stock the Crock by Phyllis Good. Copyright © 2017 Oxmoor House. Reprinted with permission from Time Inc. Books, a division of Time Inc. New York, NY. All rights reserved.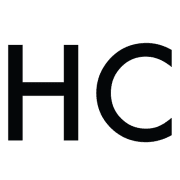 Honest Cooking
The Honest Cooking editorial team handpicks inspiring culinary stories to share with you that we think are beautiful. As an international online culinary magazine with the ambition to truly change the face of online food media we hope to create an inspiring place for serious culinary debate, salivating recipes, interesting food news and international food-fun.