Did you know that sweet potatoes are just as versatile as they are nutritious? Check out these creative vegan ways to eat sweet potatoes, from a pizza crust to a mousse.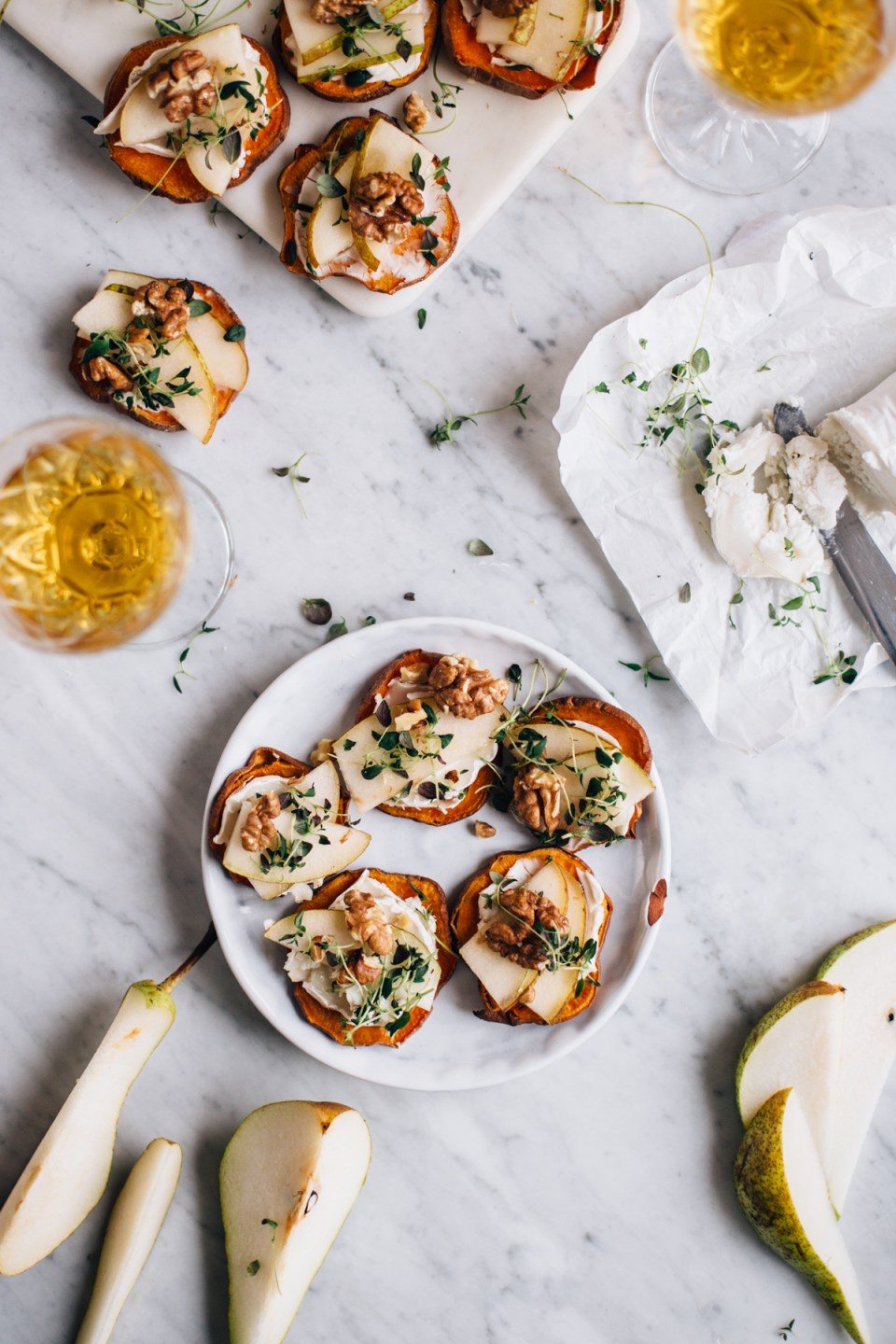 tuulia | via tuulia.co
Sweet Potato Crostini with Pear and Thyme
Did you know that sweet potatoes make an excellent substitute for baguette and an awesome replacement for flour? Well, they do! See the recipe.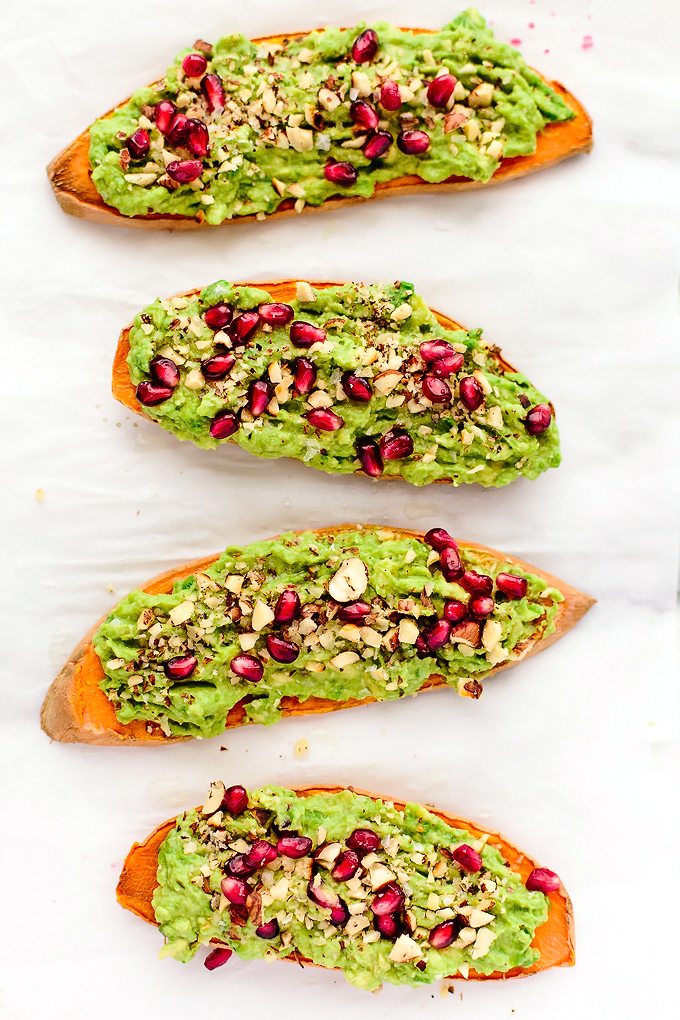 Sweet Potato Avocado "Toast"
Move over sprouted grain bread, there's a new nourishing and slather-worthy slice in town… Toasted slices of sweet potato take the place of bread in this colorful twist on avocado toast! See the recipe.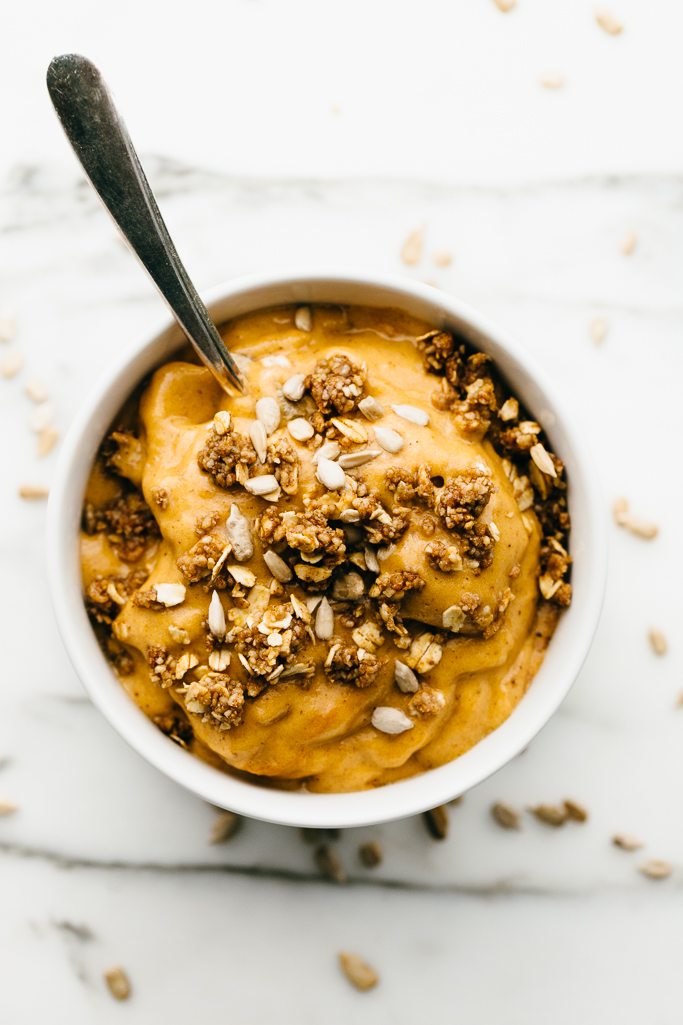 Sweet Potato Breakfast Nice Cream with Cinnamon Sunflower Crumble
Puréed sweet potato and frozen bananas are whirled to cool, creamy nice cream perfection and topped with a sweet-n-savory cinnamon-sunflower crumble topping. See the recipe.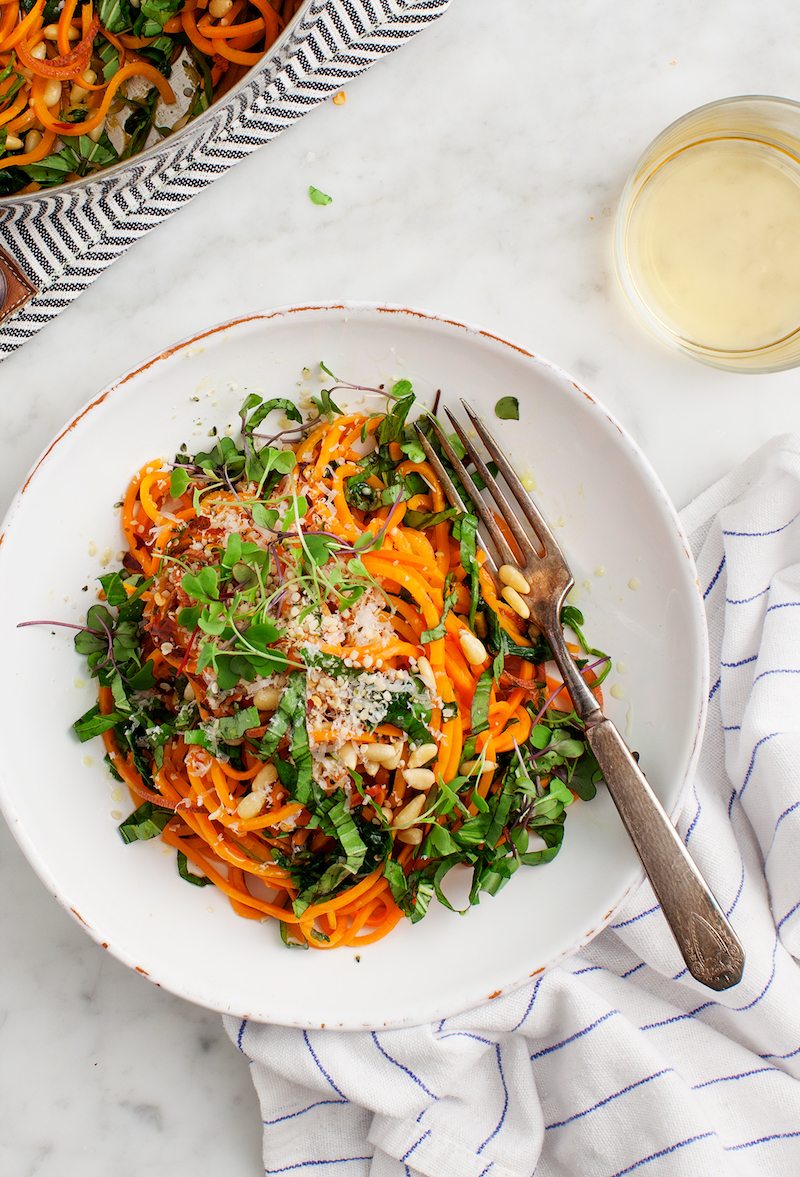 Love & Lemons | via loveandlemons.com
Sweet Potato Noodles with Garlic and Kale
Sweet potatoes are spiralized into noodles, sautéed with garlic and kale, and then dolloped with pesto in this veggie-packed pasta. See the recipe.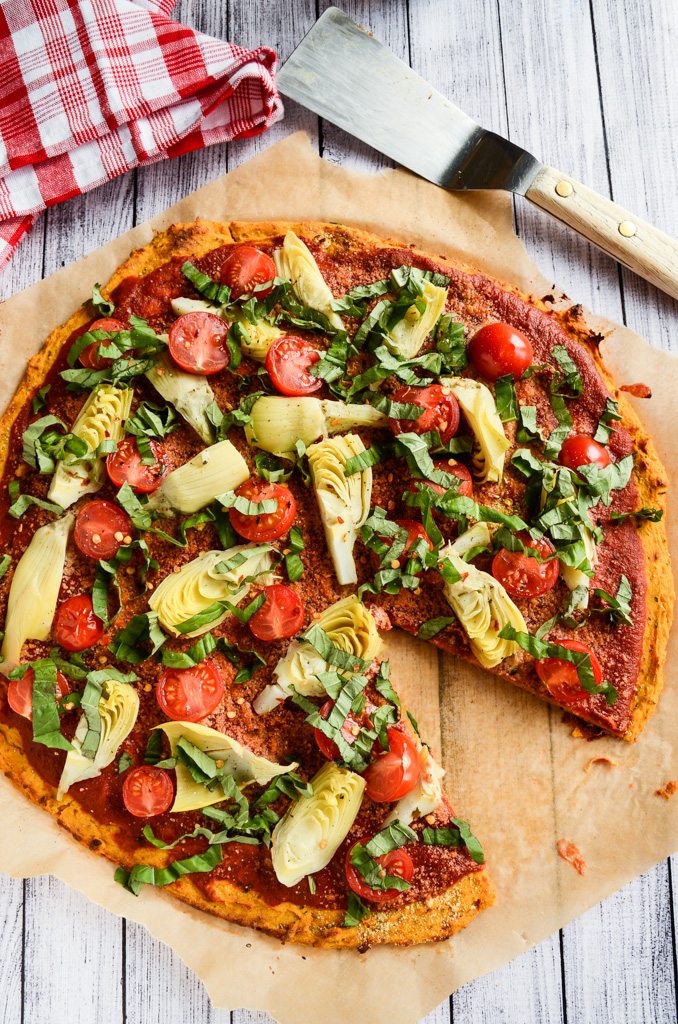 Sweet Potato Pizza Crust
Steamed sweet potatoes are mixed with oat flour, a bit of almond meal, a chia egg, olive oil, apple cider vinegar, and a zesty array of spices in this gluten-free take on a classic pizza crust! See the recipe.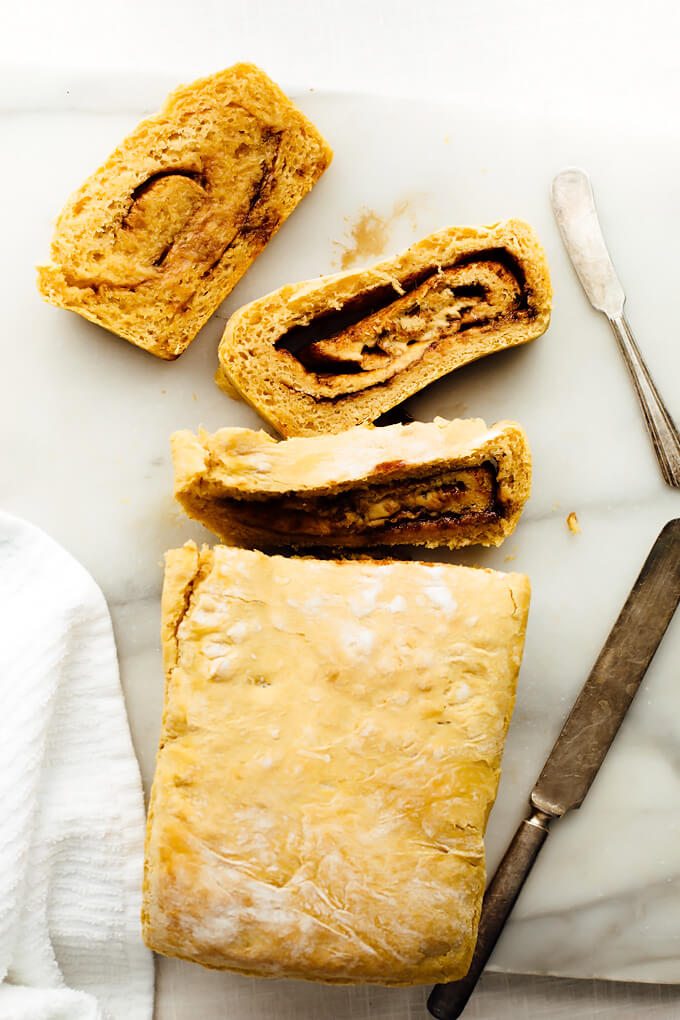 Sweet Potato Cinnamon Swirl Bread
Thanks to steamed sweet potatoes, this bread has a gooey, doughy interior reminiscent of the most delectable cinnamon rolls and offers far more nutritional oomph! See the recipe.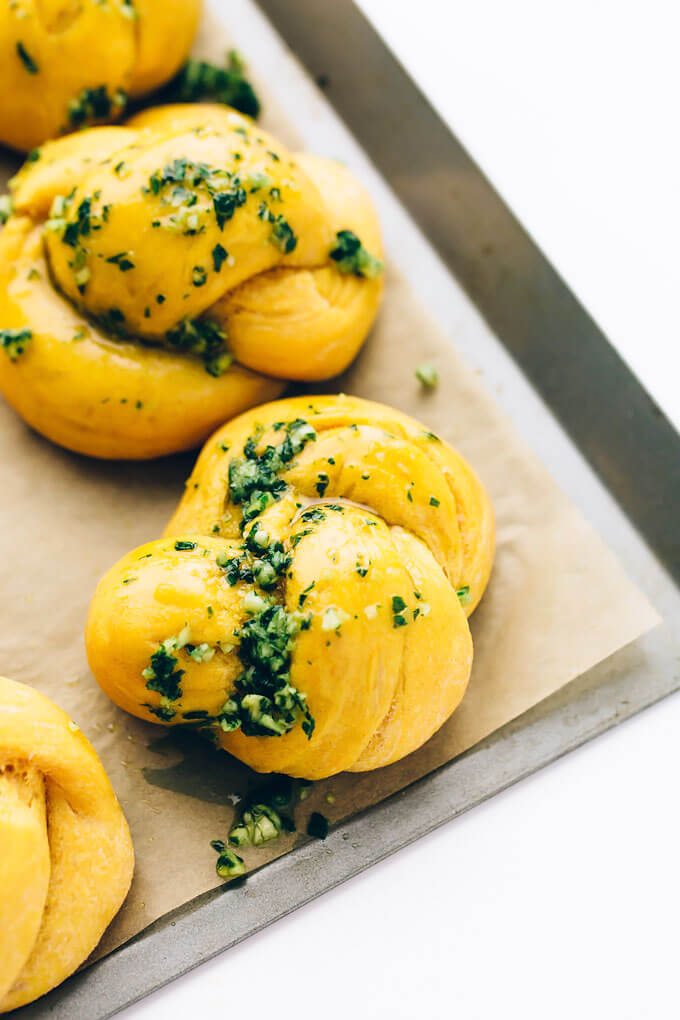 Sweet Potato Garlic Knots
These golden-hued, garlicky knots bake up soft and pillowy thanks to a base of steamed sweet potatoes. See the recipe.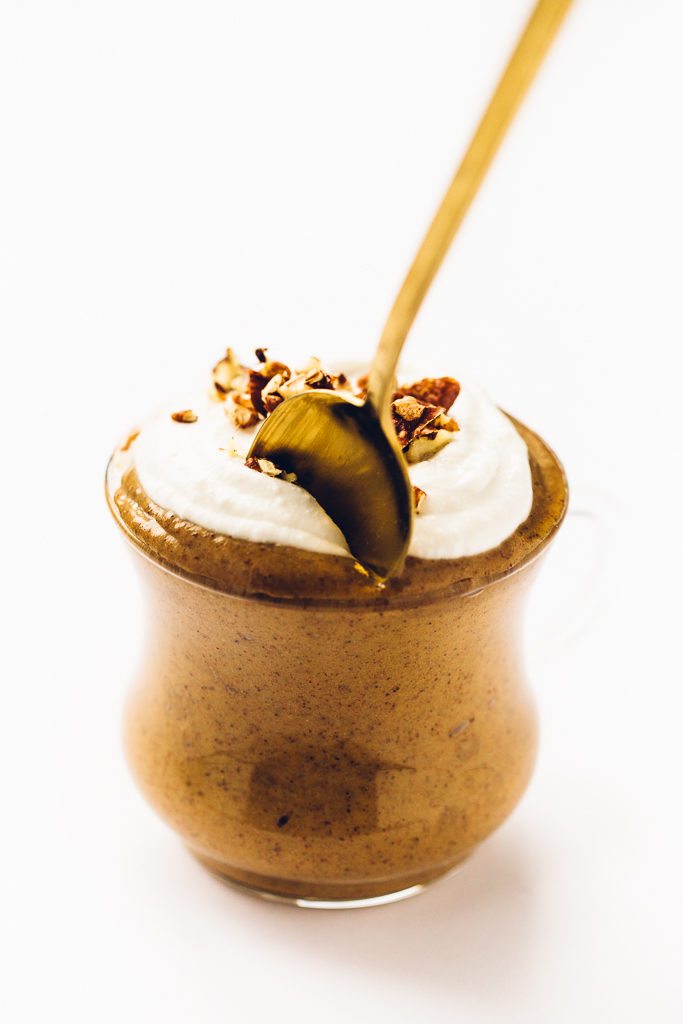 Sweet Potato Pie Pudding
Bananas, avocado, and sweet potato purée are the base in this ultra decadent, plant-powered vegan pudding. See the recipe.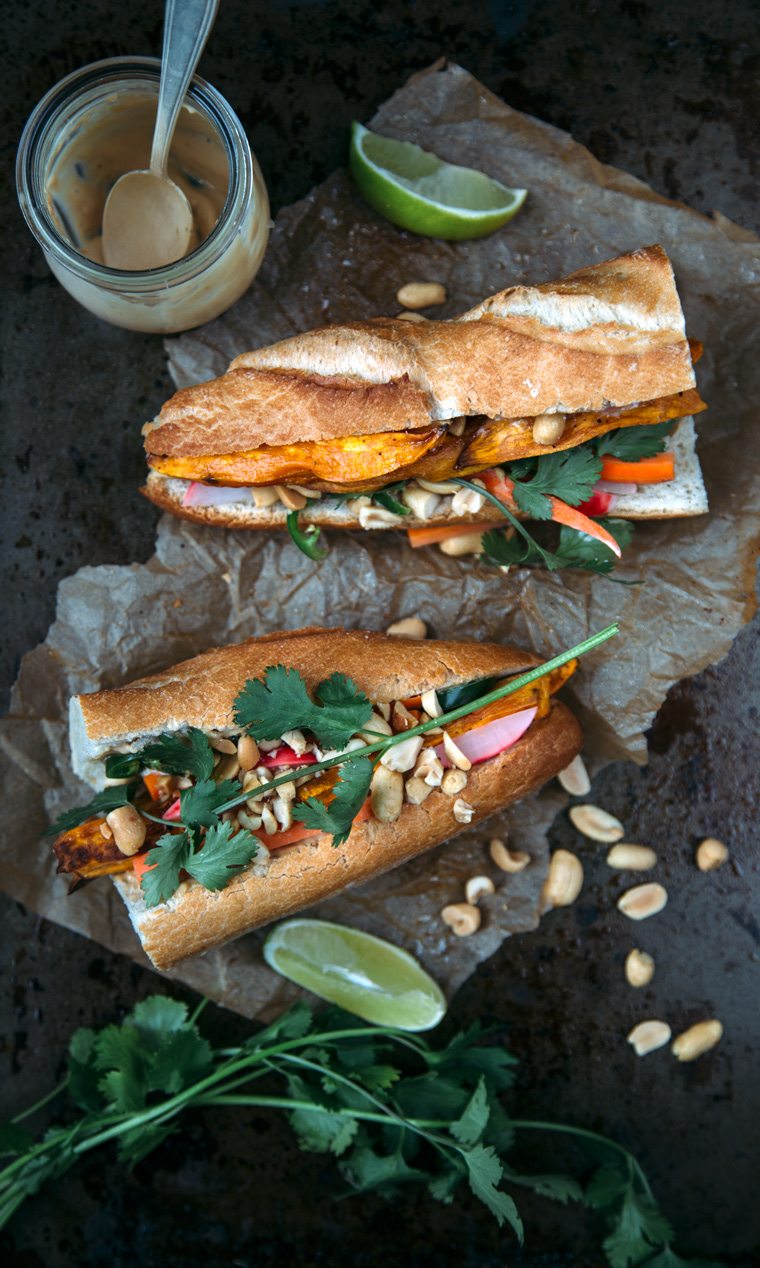 Smoky Sweet Potato Bahn Mi
Smokey sweet potato contrasted with a briny, pickled crunch from carrots and radishes, plus spicy jalapeño, salty peanuts, cilantro and a fresh squeeze of lime. And don't forget about a smear of salty miso mayo—too good! See the recipe.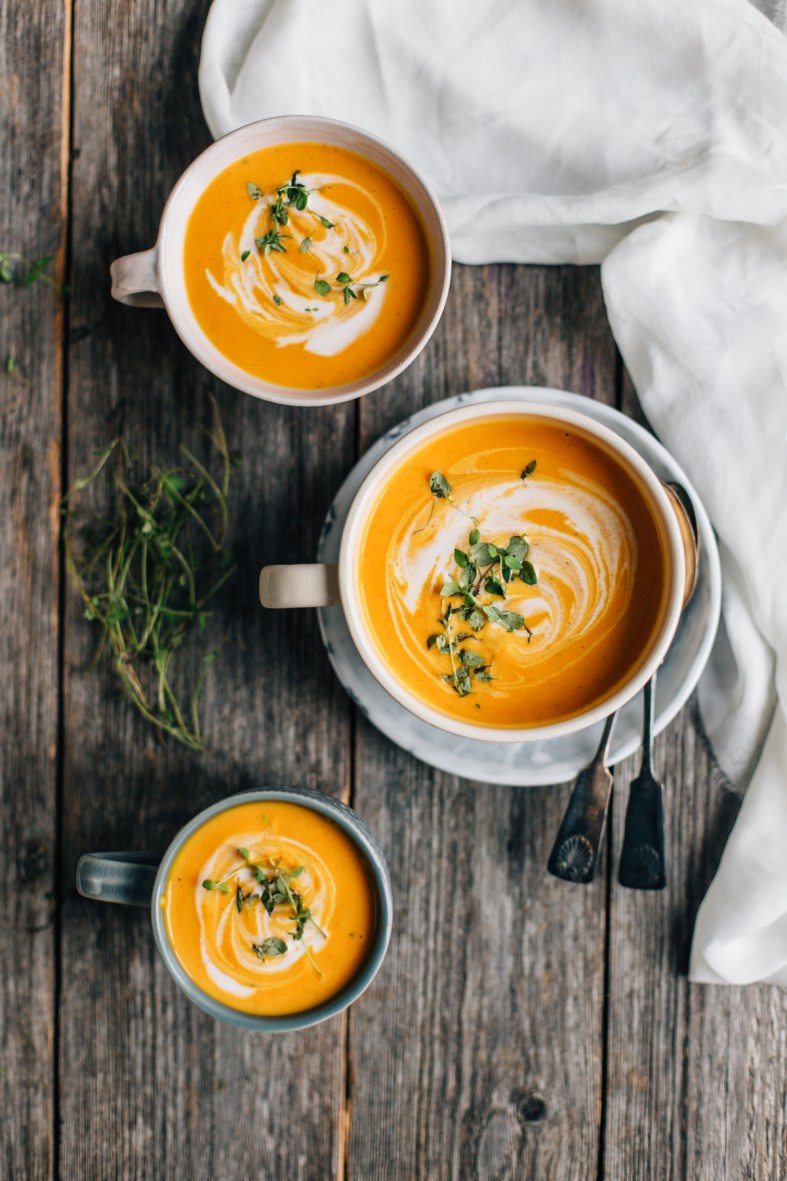 Tuulia | via tuulia.co
Sweet Potato and Bell Pepper Soup
Roasted sweet potatoes and bell peppers are blended to smooth, silky perfection in this golden-hued soup. See the recipe.
Ashley Melillo
Ashley Melillo is the creator of Blissful Basil, a blog dedicated to unearthing the happiest side of life through wholesome, plant-based foods. Being a school psychologist and food blogger, Ashley incorporates a wide array of health-enhancing ingredients into her recipes with the hope of guiding others on their path towards improved well-being.