Supposedly originating in America, this calorie bursting breakfast dish is said to cure hangovers. Dominating your morning with all the fats and carbs that come with this rich dish is sure to put you into a morning haze. Try these takes on the popular brunch item for a exciting and sometimes lighter egg breakfast.
By Annelise McAuliffe
1. Eggs Hemmingway
Also known as Eggs Atlantic, this version is served with smoked salmon and spinach peeking through the traditional egg and hollandaise combination. Try a yogurt based sauce spike with a touch of turmeric and sprinkled with chives. Get the recipe.
http://indulgedevour.wordpress.com
2.Huevos Benedictos
Spice the morning up with salsa, chorizo, and avocado slices. For even more heat, try adding chilies to the hollandaise sauce. Get the recipe.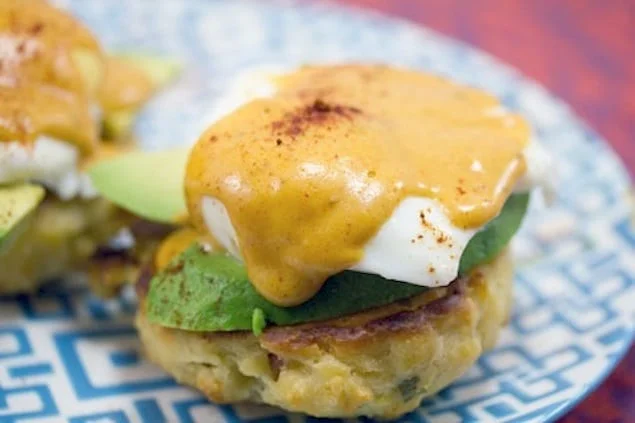 http://www.wearenotmartha.com
3. Eggs Roma
This lighter, Mediterranean egg sandwich rests on ciabatta bread alongside pesto, Roma tomatoes, and prosciutto. Finish with a dusting of parmesan cheese to bring it all together. Get the recipe.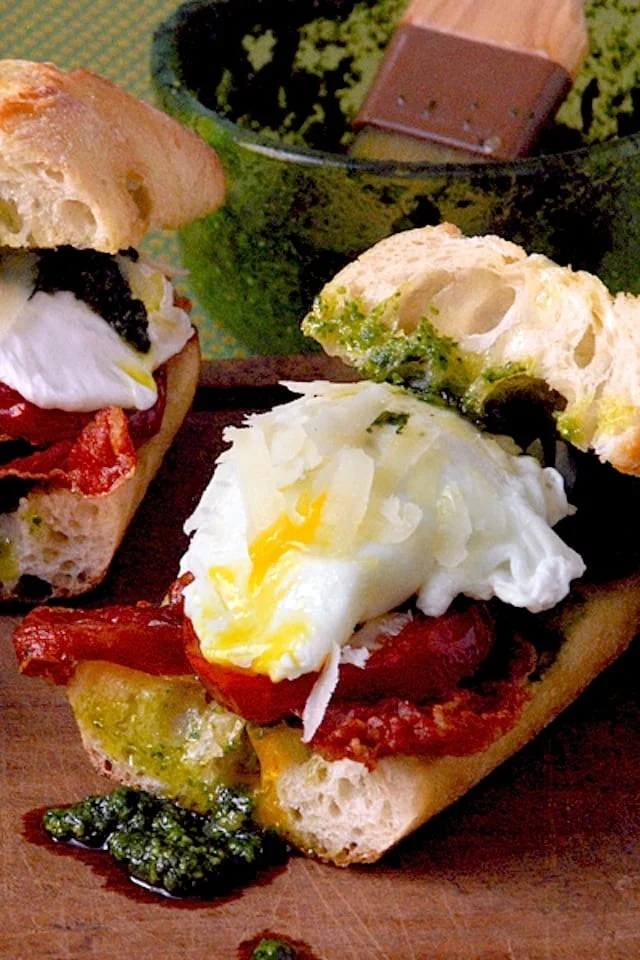 http://www.saveur.com
4. Eggs Florentine
Florentine is looking our for your heart. This healthy version relies on a sauce that is based on plain yogurt. Smoked turkey replaces the traditional pork and tomato and spinach join the party. Get the recipe.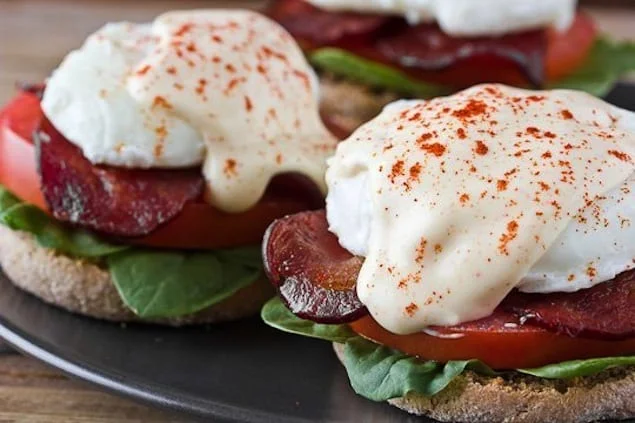 www.thekitchn.com
5. Eggs Benedict on Polenta Cakes
Scrap the boring English muffin for a creamy polenta cake and hollandaise studded with pesto. Garnish with chopped basil. Get the recipe.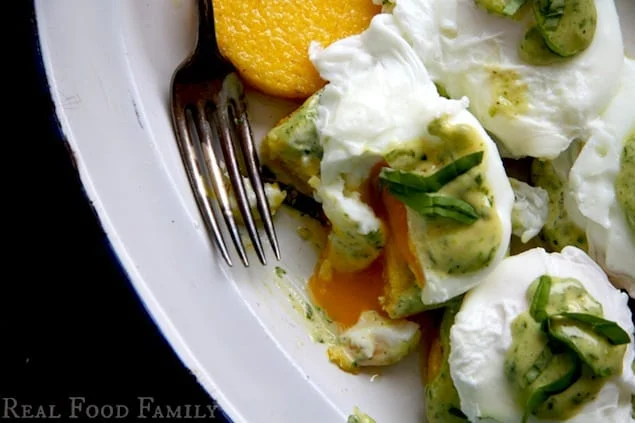 realfoodfamily.com
6. Eggs Oscar
Bernaise sauce kicks hollandaise out of its kingly thrown for this breakfast star. Crab is the protein of this version, with the added green from asparagus. Get the recipe.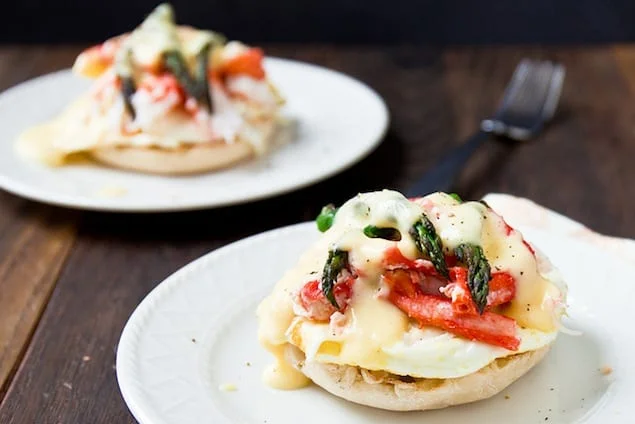 http://www.jasonandshawnda.com
7. Eggs Benedict on a Corn Cake
This slightly southern egg dish will knock your socks off and fill you to the brim. The hollandaise sauce even gets jazzed up with avocado and red pepper flakes. Get the recipe.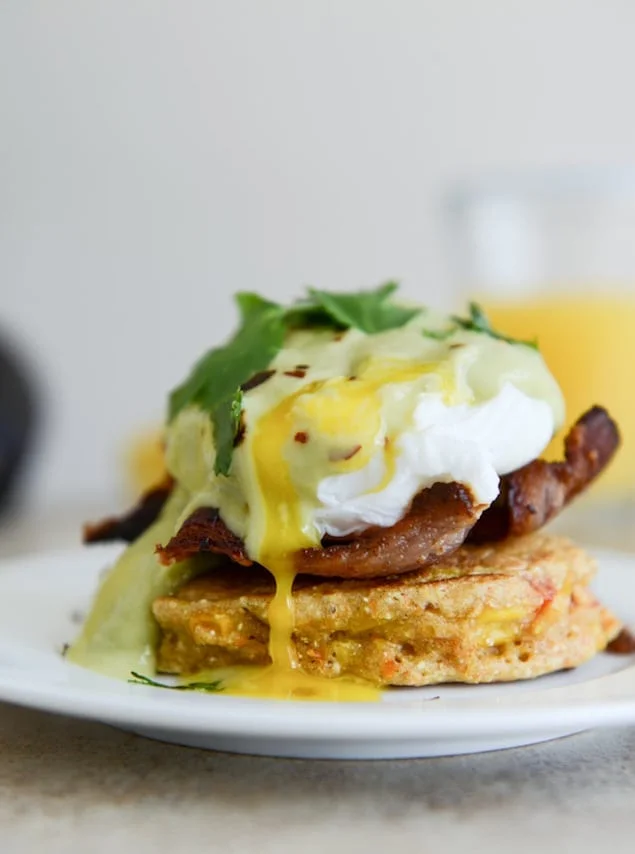 http://www.howsweeteats.com
See Also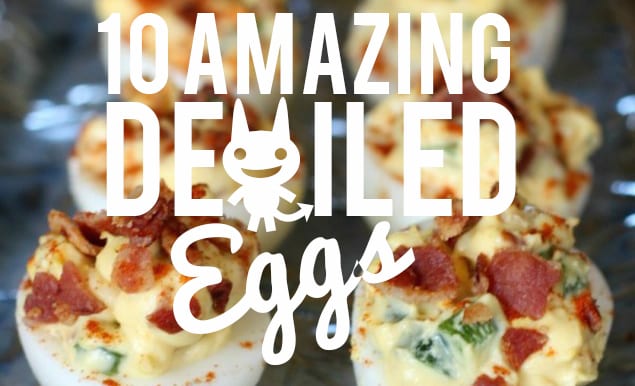 8. Eggs Poutine
This is not lighter, by any means, but it can translate to lunch. A stack of fries declares themselves the base of this meal. A poached egg and gravy drizzle the fries along with bacon pieces and cheese curds. Check it out.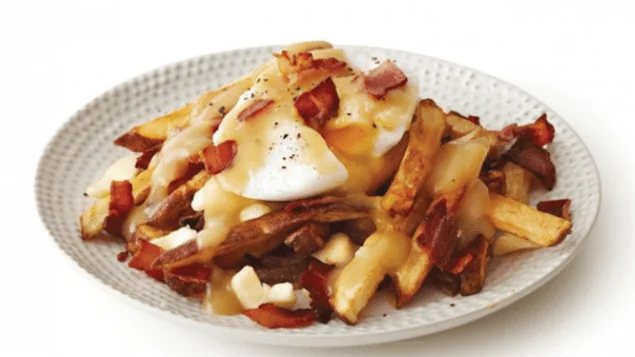 http://www.torontolife.com
9. Irish Eggs Benedict
This is a great breakfast to make after a dinner of corned beef to utilize those leftovers. A soda bread biscuit is the base, topped with tomatoes and spinach. Serve alongside a cabbage hash for a hearty Irish meal. Get the recipe.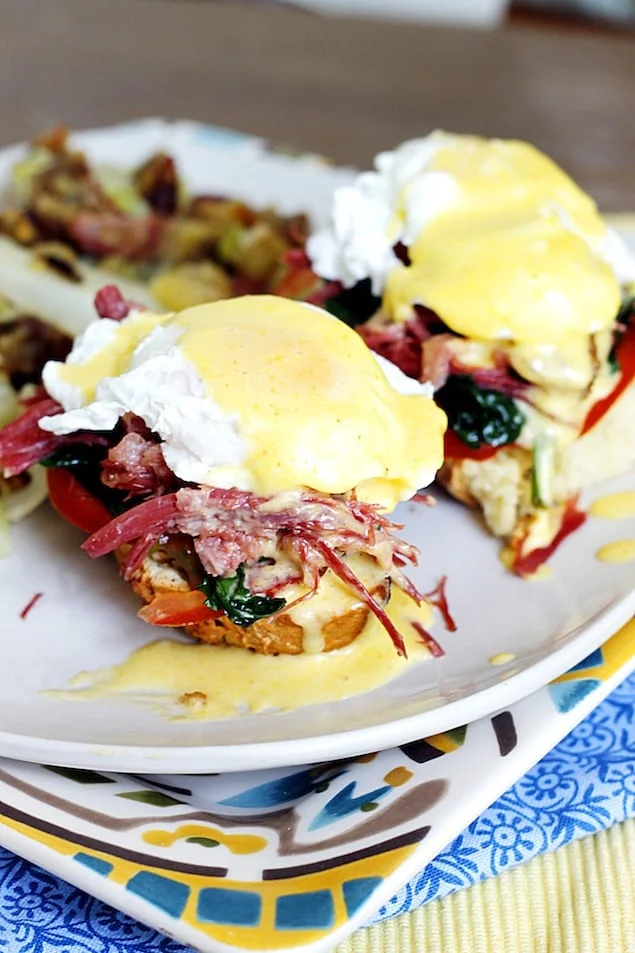 http://fabtasticeats.com/
10. Asian Inspired Eggs Benedict
This well balanced meal uses a chili tofu instead of a muffin, grilled eggplant, and sesame spinach. The fresh ingredients are tied together by the rich yolk of the egg and a dab of chili sauce. Get the recipe.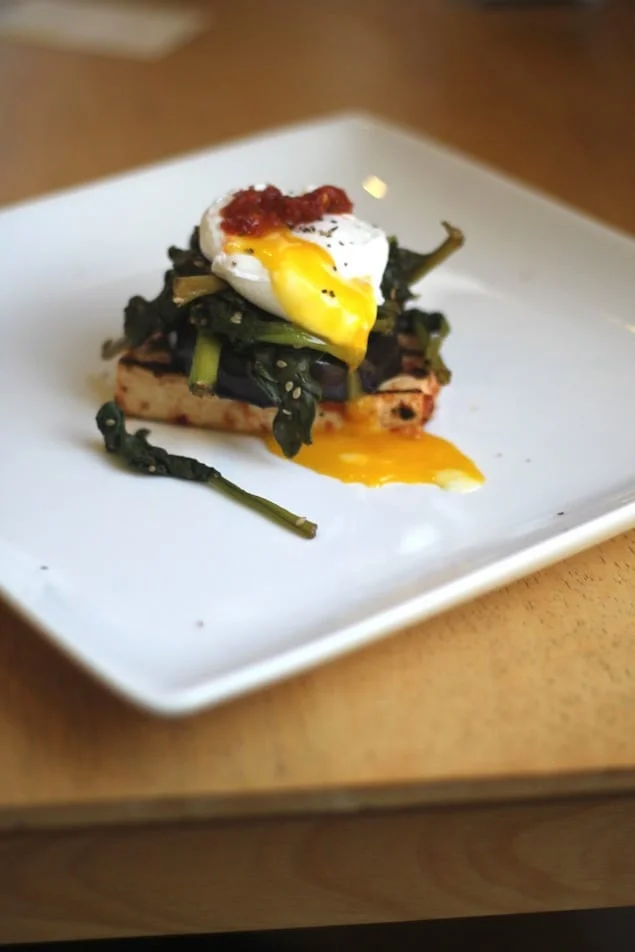 http://jenessasdinners.blogspot.com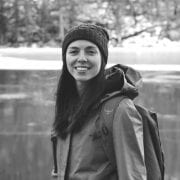 Annelise McAuliffe
Mandatory family outings to the Detroit farmers' market and nightly home-cooked meals cultivated Annelise's respect and curiosity for food. A graduate of The Culinary Institute of America, she spends her free time in New York City recipe testing, eating breakfast all day, and dreaming up international culinary adventures.