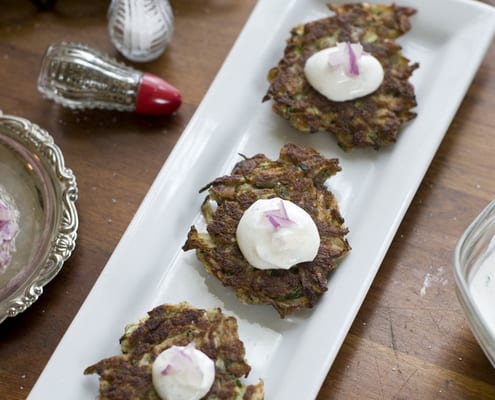 A combination of zucchini and buckwheat make these a delicious appetizer.
By Sherron Watson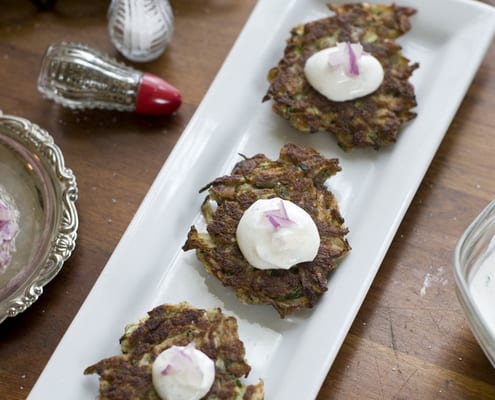 I love zucchini. I find that I add it to hamburger to stretch out my organic, grass fed beef. I add it to cakes and breads. I enjoy it sauteed, steamed and in casseroles. Zucchini, in my family, is a favorite vegetable.
See Also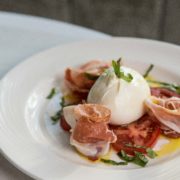 These little pancakes remind me of a potato latke because the veggies are grated, fried in oil and can be served with a delicious topping. I used a bit of sourcream with a dash of horseradish and found it to be the perfect companion to these zucchini pancakes.
A combination of zucchini and buckwheat make these a delicious appetizer.
Ingredients
2-3 whole zucchini's, shredded, 4 cups total
¼ cup red onion, shredded
1 egg
¼ cup of flour or buckwheat
¼ teaspoon of baking soda
¼ teaspoon garlic powder
¼ cup grated parmesan cheese
salt and pepper to taste
oil for frying
Instructions
Using a thin dish towel, add the grated zucchini and red onion. Wring out all water until you have a very dry mixture.
Combine the zucchini and red onion with the remaining ingredients (except oil for frying).
Heat oil in frying pan until hot.
Using a spoon, scoop small piles of mixture into the oil. Fry on each side until golden brown.
Remove to a cooling rack lined with paper towels.
Serve immediately with your favorite sauce.
Sherron Watson
Sherron Watson is a writer and photographer. Her passion for food started at a young age while working with her family in their restaurant business. A career in photography gave her the experience she needed to start capturing images of her favorite dishes. This led to the creation of her blog: simply-gourmet.com. She is currently a food writer for Capital Style Magazine in Annapolis, MD.