This gratin is a great side dish to any protein for dinner and the leftovers can be eaten cold for lunch the next day.
By Jess Lacey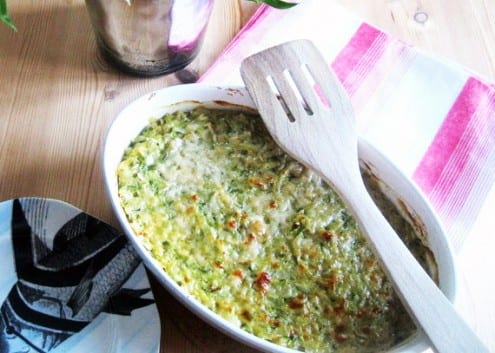 Zucchini and Rice Tian
This gratin is a great side dish to any protein for dinner and the leftovers can be eaten cold for lunch the next day.
Author:
Jess Lacey, adapted from Julia Child via Food52
Ingredients
500g courgette
50g rice
2 onions, chopped
2 cloves of garlic, crushed
2 tablespoons flour
A pinch of nutmeg
100ml milk
Approximately 75g parmesan cheese, grated
230mls liquid
Instructions
Grate the zucchini and place in a colander.
Toss well with 2-3 teaspoons of salt and place over a large bowl or pot to catch all the escaping liquid.
Leave to sit and drain for at least 10 minutes.
Squeeze the zucchini well to get out the rest of the liquid and dry it a bit.
Mix 130ml of the liquid with 100ml of milk in a saucepan.
Meanwhile, cook the rice in plenty of salted boiling water for 5 minutes until it is partially cooked, then drain.
Saute the onion in a large, deep frying pan with a little oil over low-medium heat for 8 minutes until translucent.
Turn up the heat for a minute or two to lightly colour the onion.
Add the zucchini to the pan and cook for 5 minutes or so.
Turn the heat down, add the garlic and nutmeg and cook for another 2-3 minutes.
Heat the milk/juice mixture gently.
Stir in the flour and mix well until smooth.
Take off the heat and slowly stir in the milk/juice bit by bit.
You may be tempted like me to add in extra liquid, thinking the mixture is too dry and the rice won't soak it up properly. Don't!
Put back on the heat until the mixture is bubbling.
Remove again and stir in the blanched rice and ⅔?s of the cheese.
Check for seasoning then pour into a buttered baking dish.
Top with the remaining cheese and drizzle with olive oil (optional).
Bake at 220C for about 15-20 minutes until the top is golden and crisp, and the rice has absorbed the liquid.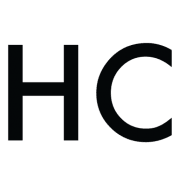 Jess Lacey
Jess Lacey is an Irish food blogger and soon to be lawyer. She has found a home in London, Dublin, Leiden, Melbourne and Aarhus. After a brief foray into the world of Michelin starred cooking, she decided to keep cooking and food as relationships based purely on passion rather than income. She travels frequently, and justifies this by writing about it. More of her musings and recipes are available on her blog, Canal Cook.