Whether you are searching for a random bottle for your Friday night, a perfect pairing with your holiday meal, or a gift for a wine lover, check out our current favorite bottles coming our of California.

Gary Farrell 2016 Russian River Selection Pinot Noir $45
This versatile Pinot Noir has received high marks from a variety of wine reviewers. It's fruit-forward notes makes it ideal with a glazed holiday pork roast or a sweet and spicy barbecue pulled pork sandwich or tacos. Casual or fancy, it's silky texture and elegant acidity makes it ideal for all occasions.

Mt. Brave Mt. Veeder Napa Valley 2015 Merlot $80
With intense and impressive fruit, it's time we admit that Merlot is back! And we're not mad about it. This is a special occasion wine, a wine to gift to your host. Its price is hight, but it is so worth it. The grapes have been given great care and in turn, the barrel-aged wine gives off bright fruit with just the right amount of earthiness and a hint of florals on the nose.

Geyser Peak 2015 Walking Tree Cabernet Sauvignon $30
This is our current favorite wine to pair with dessert. Show up to a dinner party or date night-in with this bottle and a batch of dark chocolate mousse. And you're set for a wonderful evening! This Cabernet Sauvignon is loaded with luscious dark fruit notes, tannis and hints of leather and vanilla that makes it ideal with the rich mousse or even braised short ribs.

Chronic Cellars 2016 Sofa King Bueno $22
This bottle has a fun label, a goofy name, but what's inside is seriously good. With herbal notes to round out the berry flavors of a Syrah, Grenache, Petite Sirah, Mourvedre and Tannat blend, this red wine makes for a perfect gift for the Sofa King in your life.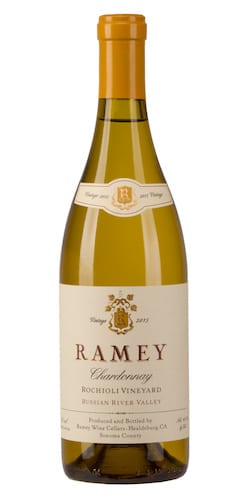 Ramey 2015 Rochioli Vineyard Chardonnay, Russian River Valley $65
If you're looking for a truly special Chardonnay, start here. Aged in oak with a long, full body, with a rich and fruity character balanced out by hints of acidity, this is a Ramey's first single-vineyard Chardonnay and reason to get excited.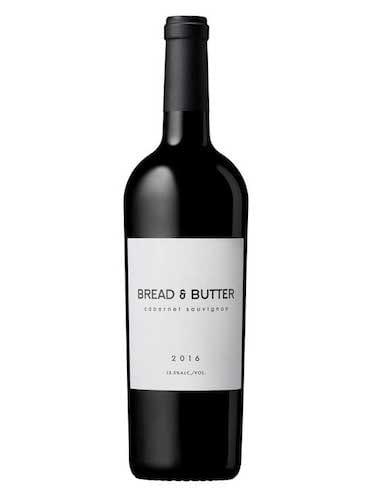 Bread and Butter 2016 Cabernet Sauvignon $15
We love how affordable Bread and Butter wines are. Plus, their ability to pair with so many foods, fancy or casual, makes a huge difference to us. If you have to serve a crowd at one of the coming holidays, grab a case of this wine. You will be able to make sure everyone is enjoying a good wine, without breaking the bank. Try this wine with a roasted beef dish or the night time you order pizza delivery.

Outlot Wines 2017 Sauvignon Blanc $20
Laden with citrus and lemongrass aromas, we love this wine for the crisp acidity it can bring to a heavy Thanksgiving meal. Let its fresh citrus nots and medium body play with all the flavors at the table, especially a citrus and herb-roasted turkey.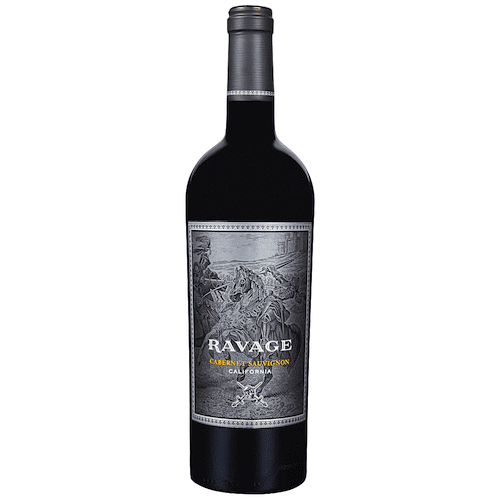 Ravage Cabernet Sauvignon 2016 $12
2016 was a great year for Ravage wines. The weather was ideal and in turn, a great Cabernet Sauvignon was made. This deep, dark, luscious red wine is well balanced with notes of mocha, tobacco and plum. This is our go-to glass to get cozy with on a cold winter evening. Pair it with steak tacos or throw it right in the pot when you go to braise short ribs.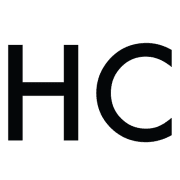 Honest Cooking
The Honest Cooking editorial team handpicks inspiring culinary stories to share with you that we think are beautiful. We strive to create an inspiring place for culinary exploration, salivating recipes, interesting personalities and stories.