Quick and dairy free, these brownies will go down very well on a grim and rainy fall day.
By Shuchi Mittal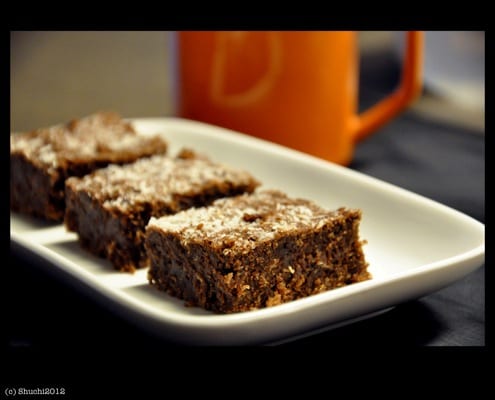 I usually don't blow my own trumpet…but these were absolutely delish. My obsession for chocolate, combined with the excess stock of coconut did indeed create a beauty. Quick and dairy free, these brownies went down very well on a grim and rainy NYC day. Go on, give it a try, it will not disappoint.
Wholewheat Chocolate Coconut Brownies
Ingredients
2 eggs
1 cup wholewheat flour
1 cup shredded coconut (or coconut flakes)
½ cup brown/raw sugar
113g unsalted butter
50 g semi sweet chocolate pieces (8-10 pieces)
3 tablespoon sweetened cocoa powder (I just used drinking chocolate)
½ cup coconut milk
½ teaspoon salt
¼ teaspoon vanilla essence
Instructions
Melt the chocolate, cocoa, butter and sugar over bubbling water, stirring continuously.
Once melted, remove from heat and cool to room temperature.
When the mixture is cooled, stir in the vanilla followed by the eggs, one by one.
Mix well after adding each egg.
Sift the flour to remove any lumps and then add to the mixture, followed by the coconut flakes, milk and salt.
Do not overmix but fold the mixture so as to make it homogenous. The consistency will be quite thick.
Pre heat the oven to 180 degree C (350 F).
Grease a baking dish and pour the mixture in it.
Bake for 30 minutes on the middle rack of the oven, so the heat is evenly distributed.
Remove when a toothpick inserted in the center comes out clean.
Cool, cut into pieces and enjoy!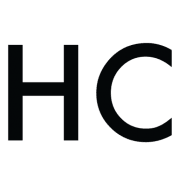 Shuchi Mittal
Shuchi cooks with the heart of a poet. Banker turned chef, she runs the 29. Private Kitchen in NYC focusing on social tasting events, dining experiences and small-scale private events. Using simple & wholesome ingredients, she likes to re-invent homemade Indian flavors into modern tapas & small plates. Her dream? To cook, feed, write, and eventually open her own communal dining cafe - with a published recipe book on the stands.