Be inspired by Vermont's Simon Pearce, and try your hand add the smooth, creamy white chocolate mousse cake recipe.
By Michelle Tchea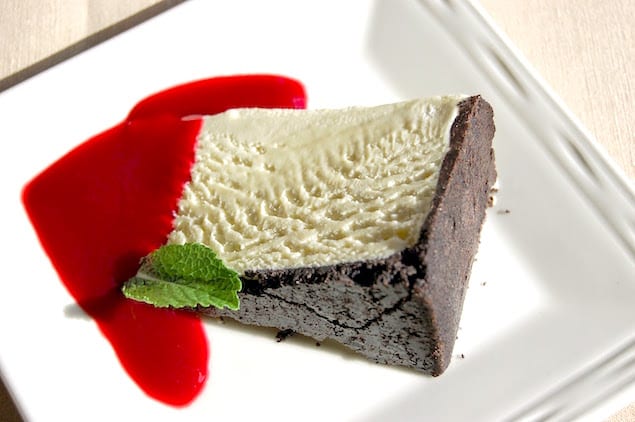 Simon Pearce combines art, delicious food and the slow, yet endearing way of life in Vermont.
After a recent visit to Simon Pearce Restaurant, The Mill and also trying my hand at glassblowing in the showroom, I discovered my talents lie in sipping wine from a beautifully crafted Simon Pearce wineglass rather than creating a tumbler from scratch.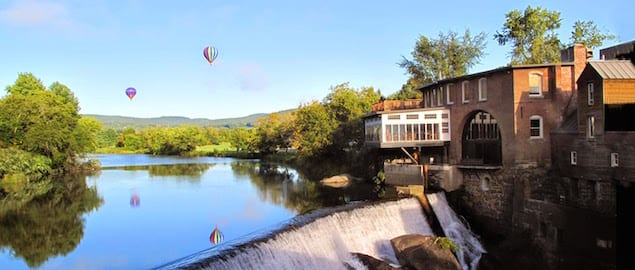 Leaving the fine art of glassblowing to the professionals, I have opted to return to my kitchen and try this delicious White Chocolate Mousse Cake.
See Also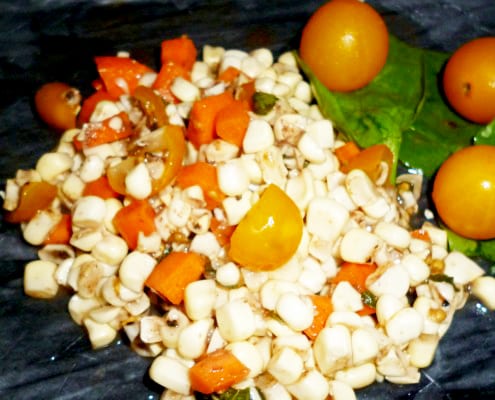 Outside of this delicious, highly decadent cake, Simon Pearce is a great place to enjoy handmade gnocchi, fresh prawns from local fisheries and of course, those highly addictive Irish scones – pop!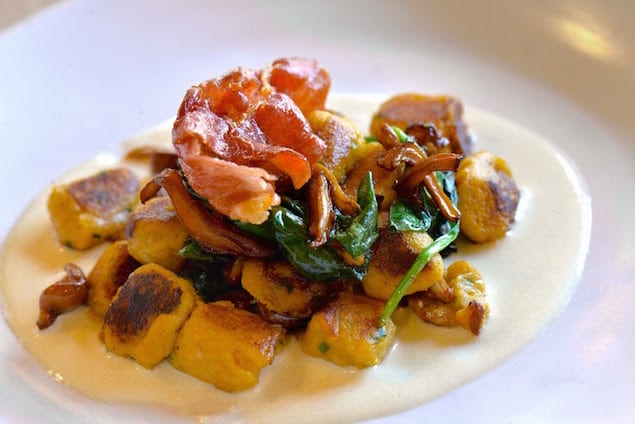 Simon Pearce
Be sure to get Simon Pearce's lifestyle and cookbook, A Way of Life, so you may enjoy the recipes always and where proceeds go towards Downs Syndrome Research.

White Chocolate Mousse Cake
Ingredients
CRUST
8 oz. chocolate wafer
3 oz. butter, melted
MOUSSE
16 oz. white chocolate
¾ cup sugar
4 eggs, separated
pinch of salt
3 cups heavy cream
2½ tbls. White Crème De Cocoa
Instructions
CRUST
Preheat oven to 350º.
Butter the sides only of a 10" spring form pan. In food processor, crumble chocolate wafers – pulse machine until you have very fine crumbs. Place crumbs in bowl, add melted butter and stir to combine. Firmly press crumbs on the sides of spring form pan, using about ⅔ of the total amount – place remaining crumbs on bottom of spring form pan using the bottom of a glass to get an even layer. Bake for 5 minutes – place on rack.
Cool completely. Place in freezer until ready to use.
MOUSSE
Melt white chocolate in a double boiler over simmering water until melted. Stir with a whisk until completely smooth.
Separate eggs, placing whites in a mixing bowl and yolks in a large bowl. Beat whites with an electric mixer until frothy – add pinch of salt and gradually add sugar.
Beat until thick and glossy. Meanwhile, add melted white chocolate to egg yolks, stirring with wire whisk until well combined (at this point, you may have to add a little heavy cream to smooth mixture out).
Stir in Crème De Cacao.
Fold in egg whites, gently, until well combined. Beat heavy cream until soft peaks form.
Fold cream into chocolate mixture.
Pour into prepared chocolate shell. Freeze until firm – at least 4 hours or overnight.
Serve with Simon Pearce Raspberry Sauce available now at their flagship store in Quechee, Vermont.
Michelle Tchea
Michelle Tchea is a 4-time bestselling author. Her books include, Building a Perfect Meal, My Little SoHo Kitchen, Signature Dishes (Australia's Best) and Chefs Collective. Her work can be found in other leading luxury travel and food magazines including Travel+Leisure Asia, SMILE, NUVO Magazine and The Telegraph