White Chocolate Iced Coffee Granita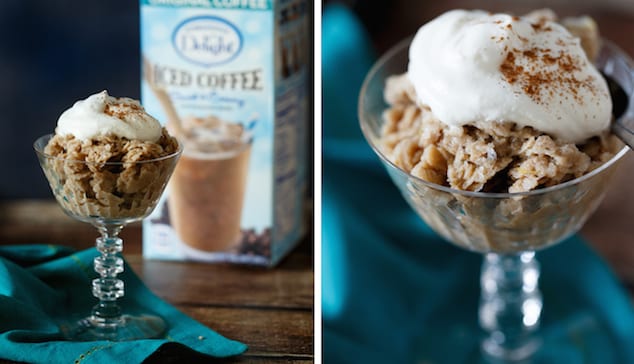 Turn your favorite summertime coffee into a super simple spiked Iced Coffee Granita dessert recipe perfect for easy entertaining.
By Chris Cockren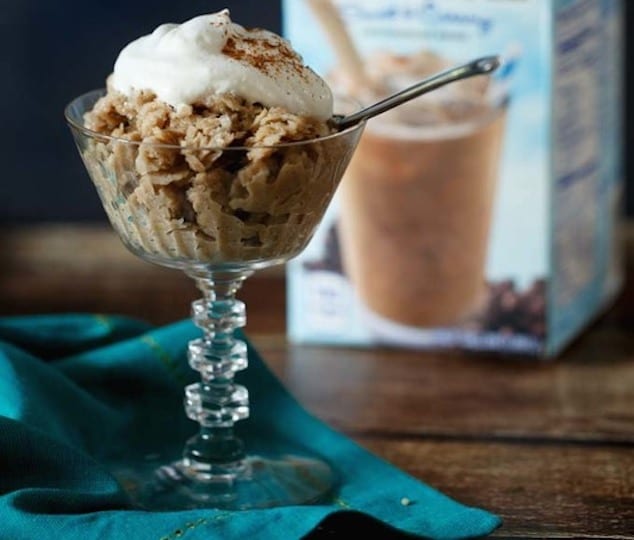 Perfect for summer and an all-year delight, this caffeinated granita is just sweet enough with a touch of booze. Maybe…. maybe… there's like 5 minutes of active prep work in making this refreshing summer dessert. It's easy entertaining times a thousand, people. Grab your favorite iced coffee and you're ready to go.

White Chocolate Iced Coffee Granita
Turn your favorite summertime coffee into a super simple spiked Iced Coffee Granita dessert recipe perfect for easy entertaining.
Ingredients
2 cups International Delight Iced Original Coffee (or your favorite iced coffee creation)
2 tablespoons white chocolate liqueur
Zest of ½ lemon
Whipped Cream
Cocoa powder, for garnish
for the Whipped Cream
1 cup heavy cream
2 tablespoons granulated sugar
1 teaspoon vanilla extract
1 tablespoon white chocolate liqueur
Instructions
Combine iced coffee, 2 tablespoons of the liqueur, and lemon zest in an 8-inch square baking dish. Cover with plastic wrap and place in freezer on a level surface.
After about 20 minutes, scrape ice crystals with a fork. Repeat about every 20 minutes until all of the mixture is frozen into a pile of flaky ice crystals. Allow mixture to sit in freezer for an additional 15 minutes to firm up before serving.
Divide among 4-6 glasses and top with whipped cream and a dusting of cocoa powder for garnish.
for the Whipped Cream
Place heavy cream, sugar, vanilla extract, and 1 tablespoon of white chocolate liqueur into a mixing bowl and whisk (I use my stand mixer... and electric hand mixer also does the trick) just until the cream reaches stiff peaks.
Notes
If making granita ahead of time, keep frozen and then just fluff with fork again before serving.
Chris Cockren
Chris is a New York based food blogger that loves bringing friends and family together through food. On his blog, Shared Appetite, Chris chronicles his culinary adventures of eating his way in and around NYC, as well as cooking and entertaining at home.