SPONSORED BY FUSION JUICER
There's no alcohol in this refreshing recipe, but that doesn't mean you can't improvise.
By Jerri Green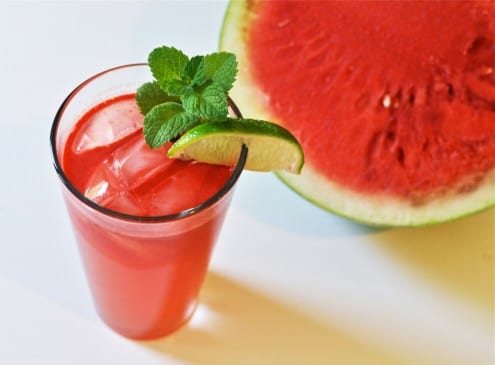 [adrotate banner="28″]
Watermelon and Strawberry Cooler
There's no alcohol in this refreshing recipe, but that doesn't mean you can't improvise.
Ingredients
Several slices of watermelon
4 strawberries, hulled
A few fresh sprigs of mint
Juice from ½ a lime, more for garnish
Instructions
Place the lime juice in the collection container of a juicer.
Add in the mint, berries, and melon to the juicer. Be sure to remove any rinds and seeds from the watermelon first. Juice ingredients completely.
Stir and pour over ice. Garnish with more mint and lime.
Serve immediately.