These gorgeous candied peanuts are the perfect delicious holiday treat. Takes only a few minutes to make, and tastes fantastic.
By Kelly Morrison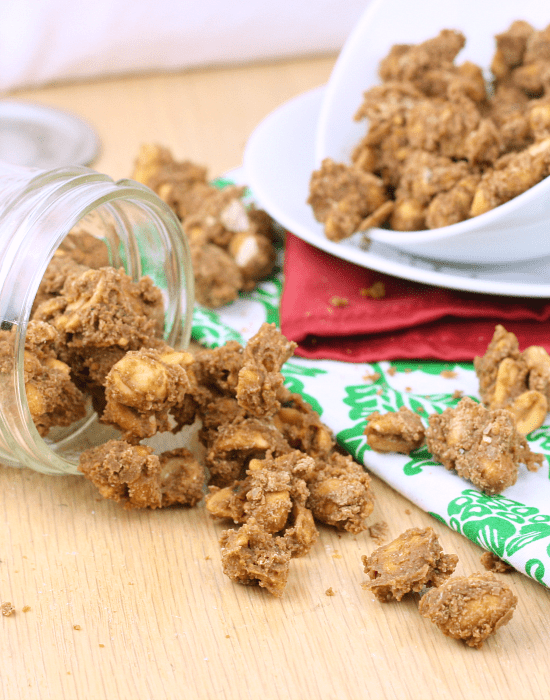 Candied Holiday Peanuts
These gorgeous candied peanuts are the perfect delicious holiday treat. Takes only a few minutes to make, and tastes fantastic.
Ingredients
1 cup dry-roasted unsalted peanuts or raw peanuts
½ cup cane sugar
2 tablespoons water
¼ teaspoon cinnamon
¼ cup peanut flour
generous pinch sea salt
Instructions
Combine cane sugar and water in a large skillet. Stir in peanuts and cinnamon. Cook over medium high heat until golden and bubbly, 3-5 minutes, stirring occasionally.
Turn off the heat and stir in peanut flour and salt. Stir, breaking up clumps.
Let cool completely before eating. Devour.