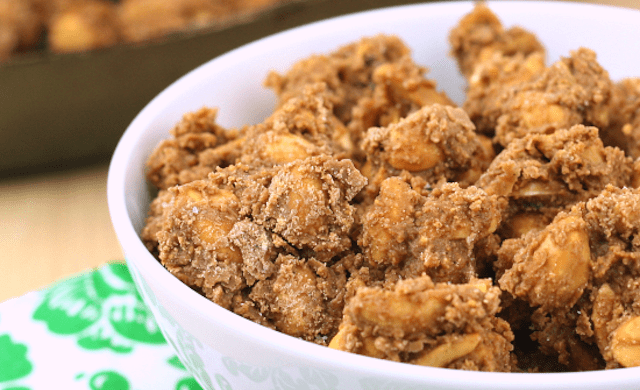 These gorgeous candied peanuts are the perfect delicious holiday treat. Takes only a few minutes to make, and tastes fantastic.
By Kelly Morrison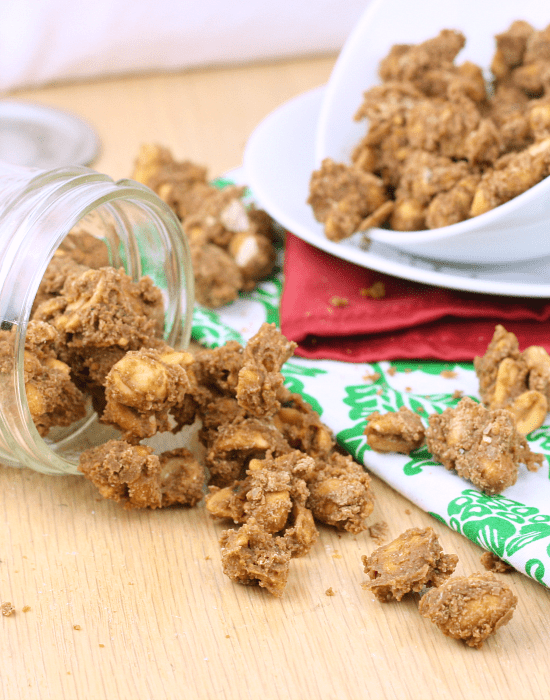 Candied Holiday Peanuts
These gorgeous candied peanuts are the perfect delicious holiday treat. Takes only a few minutes to make, and tastes fantastic.
Ingredients
1 cup dry-roasted unsalted peanuts or raw peanuts
½ cup cane sugar
2 tablespoons water
¼ teaspoon cinnamon
¼ cup peanut flour
generous pinch sea salt
Instructions
Combine cane sugar and water in a large skillet. Stir in peanuts and cinnamon. Cook over medium high heat until golden and bubbly, 3-5 minutes, stirring occasionally.
Turn off the heat and stir in peanut flour and salt. Stir, breaking up clumps.
Let cool completely before eating. Devour.
Kelly Morrison
At the age of thirteen, Kelly Morrison founded Foodie Fiasco, a popular healthy recipe website that provides the ultimate guide to having it all: happiness, decadence, and loose pants. Five years later, she currently resides in West Hollywood, CA, where she spends her days developing recipes, photographing food and her cats, and writing bios in the third person.