Warm Cinnamon Banana Loaf with Coconut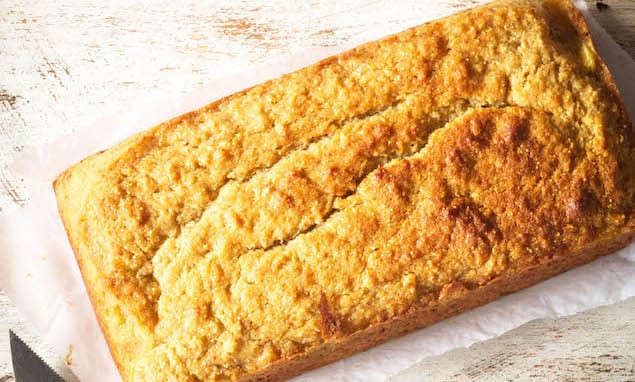 A perfect afternoon snack or with your morning coffee, this whole wheat banana loaf is toasted on the outside with a soft center that is just sweet enough to satisfy your cravings.
By Samina Patel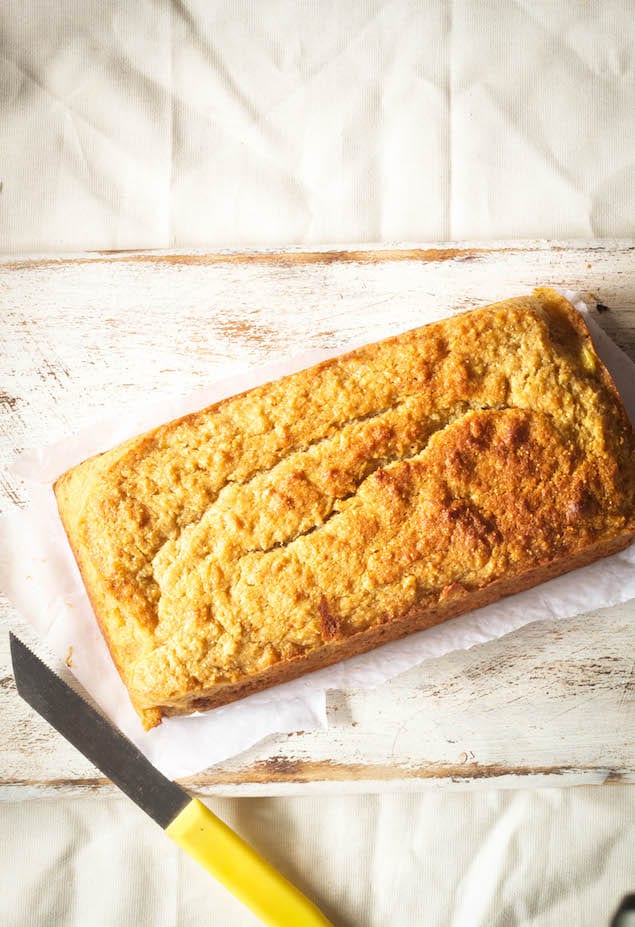 This warm cinnamon banana loaf with coconut is the answer to your midday slump when not only do you crave food, but also you crave delicious food that is good for your heart and soul.
It is everything you want to eat with your tea or coffee. It's loaded with whole wheat flour and is sweetened with super ripe bananas and sweet, natural Himalayan honey. You can OBVIOUSLY replace the honey with maple or agave syrup, but because it is not easily available here, I had to use the former.
The overall texture of the cake is just what you'd expect – crisp crust on the top and a moist, almost too fragile interior that still holds its shape firmly after being sliced into ½ inch slices. You can make it crisper if you'd like – almost like cake toast by returning it to the oven for another 10 – 12 minutes.

Warm Cinnamon Banana Loaf with Coconut
A perfect afternoon snack or with your morning coffee, this whole wheat banana loaf is toasted on the outside with a soft center that is just sweet enough to satisfy your cravings.
Recipe Type:
Baking, Cake, Bread
Ingredients
Dry Ingredients
50 grams (1.7 ounces) wholewheat flour
2 tbsp cornmeal
2 tbsp quick cook oats
1 tbsp semolina
3 heaped tbs coconut flakes // desiccated coconut
1 tsp cinnamon powder
1 tsp baking soda// fruit salt
Wet Ingredients:
1 very ripe banana, mashed with fork
1 egg, room temperature
65 grams (2.3 ounces) butter
2 tbsp coconut oil
50 mls (1.7 fluid ounces) honey
2 tbsp whole milk (Replace with coconut // any nut milk)
Instructions
Preheat Oven to 170 Degrees Celsius.
Line a loaf tin with Parchment paper
In a clean metal bowl, mix all the dry ingredients with a whisk.
In another clean bowl, add all the wet ingredients and mix well with wooden spoon until no lumps remain.
Add the dry ingredients into the wet ones in 2 small additions and mix well between each addition.
Pour into the loaf tin and bake for 30 minutes. Insert skewer to check if it comes out clean.
If it does, your cake is ready, if it doesn't leave it for another 5-10 minutes.
Samina Patel
Just a simple girl with a fancy camera and a well greased cake tin.