With spring arriving, fresh berries are back in the stores. Amrita Rawat decides to turn perfectly good berries in to perfectly delicious cupcakes.
By Amrita Rawat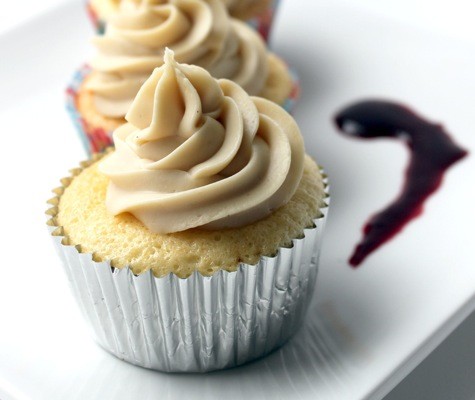 I'm so glad spring is finally here in Saint Louis! The flowers are in full bloom, everyone is out and about in nearby Forest Park, and stores are stocking plenty of berries for sale as I write this.
This is one of my all time favorite cupcake recipes. I've made them in the summer and in the fall, but they're the best with fresh berries. I often give away my baked goods to prevent myself from eating them all, and it's usually not difficult to do. But these tasty little cakes are so irresistible, I want to keep them all for myself…
The cake is a simple springy lemon sponge cake. I used a knife to cut out a hole in the middle of the cake, or a cupcake corer would even do (and save you a lot of time, I'm sure). I then fill it with any fruit I'm in the mood for. My favorites are strawberries or raspberries, but blueberries and blackberries would also work great! I've even tried a fruit jam on many occasions and been successful, although I don't think anything beats fresh fruit.
On top is my absolute favorite special cream cheese frosting. Once you have made or tasted this cream cheese frosting, you will understand why it's my favorite. It's special because it's a unique recipe, unlike most others. It asks for brown sugar instead of powdered, and heavy cream instead of butter, producing a silky soft not -too-sweet frosting that can be paired with almost anything, and in this household, we've just about paired it with everything we can!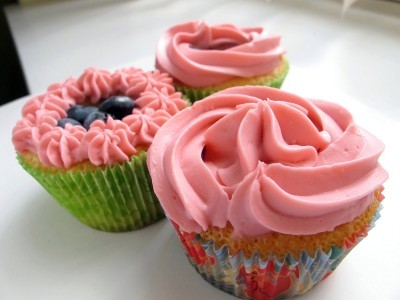 The combination of lemon, sponge cake, fruit, and a light cream cheese frosting are just what anyone needs to recover from the harsh winter and welcome us into the new season.
Lemon Sponge Cake
Makes about 16 cupcakes
3 eggs, separated
1/6 cup of fresh lemon juice plus enough water to make 1/3 cup liquid (about 8cl of water + 8cl lemon juice)
1/2 teaspoon (2.5g) vanilla
1/4 cup (48g) sugar
3/4 cup + 1/2 tablespoon (70g) cake flour
1/4 teaspoon (0.8g) cream of tartar
1/4 cup (48g) sugar
The method:
1. Preheat oven to 325 degrees.
2. Separate the eggs from the yolks. Mix egg yolks with juice, vanilla, and 1/4 cup sugar. Sift the cake flour and add it to the mixture. Fold it together well with a spatula.
3. In a separate bowl, beat the egg whites and cream of tartar and 1/4 cup sugar on medium speed until stiff
peaks form.
4. Gently fold the egg whites mixture into the egg yolks.
5. Fill cupcakes 3/4 full with batter.
6. Bake until golden brown on top (about 20 min.). Cake should spring back when touch in the center.
7. Remove and allow to cool completely… Use a sharp knife and cut a hole in the middle of the cake. Smear some strawberry jam or fresh fruits into the center. Pipe frosting around the top!
Cream Cheese Frosting
2/3 cup (134g) brown sugar
8oz (227g) cream cheese
1 teaspoon (5g)vanilla
1/2 cup (122g) heavy whipping cream
1. Whip the cream separately in a clean bowl till stiff peaks.
2. In another bowl, whip the cream cheese, sugar, and extract together (with any food colorings) till it's well blended. Fold in the whipped cream into the bowl till it's well combined. Smear or pipe it on a cupcake.
Enjoy and happy baking!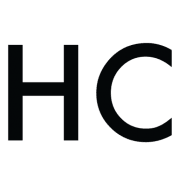 Amrita Song
Amrita Rawat is the author of the blog Chai and Dumplings. Born in India and a lifelong resident of Atlanta, she recently moved to Saint Louis. Her love for food stems in part from its ability to bring cultures together and in part from how darn good it feels to eat a delicious meal. She loves traveling and has eaten her way through cities like Hong Kong, Paris, Budapest, Mumbai, and Shangri-la. Amrita is also a contributor to Sauce Magazine in St Louis.