Made with a yam noodle, this comforting gluten free and vegetarian baked bolognese dish is quite nutritious and won't weigh your down.


The first time I saw shirataki noodles I was in Antibes, in the South of France, where I ran into them in my favorite organic supermarket called Naturalia (check out this chain if you are ever in France!).
I could not understand what they were as my French is not that great, but for sure I was able to decipher they had no calories nor gluten.
Gluten Free pasta with no calories? An obvious purchase!
I always get super excited when I discover new ingredients. Cooking with new flavors is for sure one my favorite things to do.
As soon as I got home, I started to Google the main ingredient, Konjac, to find out some info about it.
What are shirataki noodles made of? Why Shirataki noodles have no calories? I began my research.
I discover that Shirataki, a Japanese word that means "white waterfall", is the name used to describe a kind of noodles made with the starch of Konjac, a tuber also known as "Elephant's Yam".
Glucomannan, the starch extracted from this yam, is then mixed with water and lime and turned into a dough that's then shredded into noodles.
Since glucomannan is an indigestible water-soluble dietary fiber, Shirataki are very low in carbohydrates and calories.
Eaten plain Shirataki noodles are basically flavorless, but they are an excellent ingredient when it comes to give accent to a great sauce.
Of course, after learning all this, I had to create a shirataki noodle recipe right away… and because baked pasta is always a little obsession of mine, I thought the timing was perfect to make a healthy gluten free recipe out of it!
This dish is suitable for anybody who's on a vegan diet as its ragout sauce is completely meatless and it's perfect for those who are lactose intolerant as well. In fact, while tradition contains the entire "dairy trio" (butter, milk and cheese), this healthy béchamel recipe is purely plant based while still being creamy and delicious.
Print
Author:

Ambra Torelli

Yield:

4

1

x
Category:

Main

Cuisine:

Italian
400

gr 2 packs Shirataki Noodles
For the Meatless Ragout:
425

gr 1 can Cooked Lentils

1/2 tbsp

Olive Oil

1/2

Yellow Onion

2

cloves of Garlic

10

Sun Dried Tomatos (finely chopped)

1

sprig Rosemary (finely chopped)
Black Pepper
Himalayan Salt

1 tbsp

dried Italian Herbs
For the Dairy Free Béchamel Sauce:
2 tbsp

Grape Seed Oil

2 tbsp

Corn Starch (or fine Rice Flour)

250

ml Plant Based Milk (Soy & Coconut work best)

1

pinch Himalayan Salt
To Decorate:
5

Cherry Tomatoes (thinly sliced)

1 tsp

dried Oregano
Instructions
Cook your pasta in a large pot of water for about 7 minutes (depending on the brand you buy, cooking time may change). If you want to keep the colors separate for a better presentation, you'll need to cook the two colors in two different pots.
While the pasta is cooking, wash the sage and cut in pieces. In a medium sized saucepan, heat up the olive oil with the sage until the leaves get dark green and crispy.
Strain your grain free pasta and toss it in the saucepan with the olive oil and sage (do it one color at the time if you care about keeping the colors separate). While you mix it, sprinkle some dried Italian herbs and Himalayan salt on it.
Transfer the pasta in a plate, top it with some dairy free mozzarella cheese and drizzle a bit of olive oil on top.
Garnish your dish with some fresh basil and enjoy your grain free Pasta Tricolore!
See Also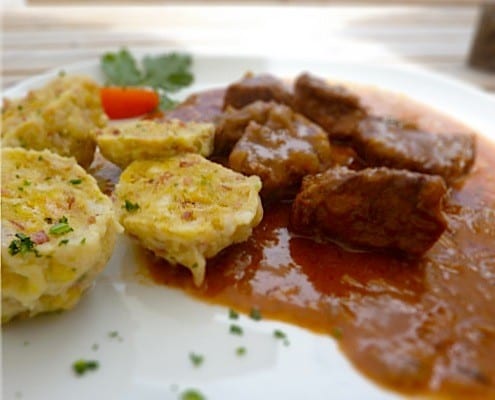 V
ariations:
PASTA: If you want to keep this recipe grain free and you can't find shirataki noodles, you can replace them with sweet potato noodles (you can find them in Asian supermarkets) or with lentil pasta. If grains are not an issue, simply use any kind of gluten free pasta of your choice.
OIL (for the béchamel): I like to use grape seed oil because it has a very mild flavor and it's not overpowering. You can replace it with extra virgin oil or avocado oil.
Now that your healthy baked pasta bolognese is on the table, tell me: how amazing is this healthy gluten free recipe?
My husband says it's one of my best creations ever. What do you guys think?
Sending you a big hug!
Ambra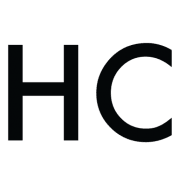 Ambra Torelli
Born and raised in Italy, Ambra is a healthy recipe developer, food and travel writer with a passion for healthy living and wellness. She is the founder of 'Little Bites of Beauty" and the author of the cookbooks "Healthy Italian Desserts Made Simple" and "The AIP Italian Cookbook". She shares her daily food & travel adventures on her Instagram @LittleBitesofBeauty