PARTNER POST: Reinvent classic potato dishes to create a new holiday tradition. This year, forget the tried and true recipes and show off your cooking skills with a twist on an old favorite.
Vegan and gluten free, this perfect potato side is made with a creamy cashew sauce and sage.
By Robin Runner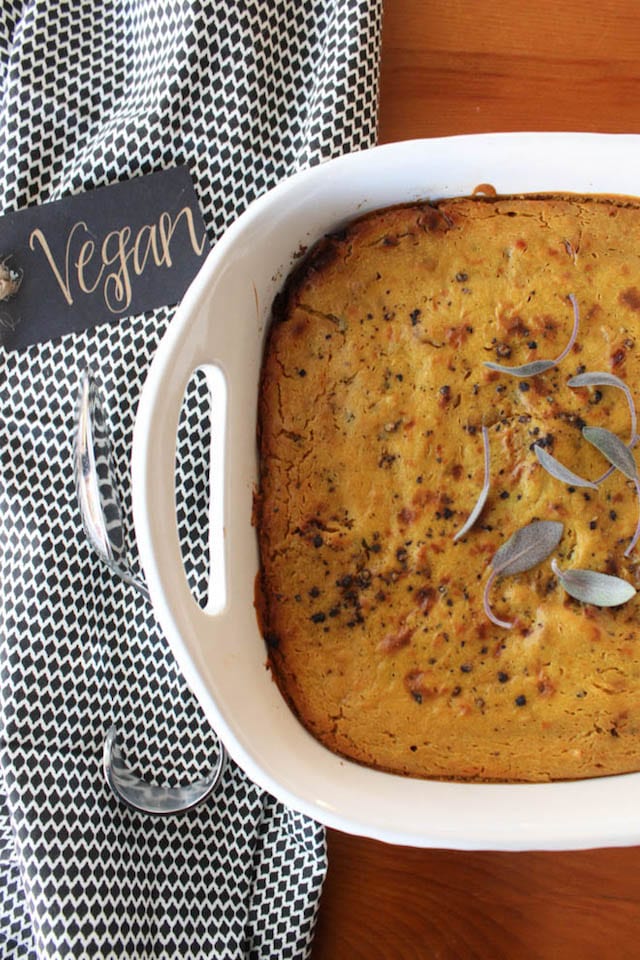 When you think of holiday menu planning I'm quite certain potatoes make the cut. Potatoes are one of the most versatile and economical foods available all over the world. Not only are potatoes a wonderful staple, they are packed with valuable nutrients. This dish serves as the perfect side for dinner but equally as appetizing for breakfast, lunch or on your brunch buffet. This dairy and gluten free bake is the perfect accompaniment.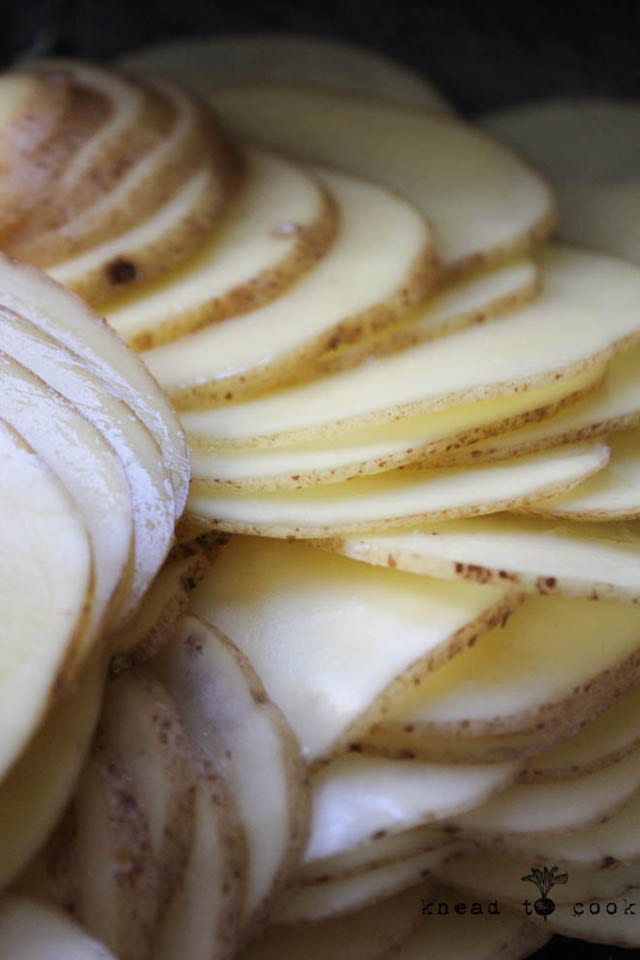 Potatoes also contain a compound known as alpha-lipoic acid, which aids in the conversion of glucose into energy. Food is fuel for the body. Think of it as your gas that propels you in all of your endeavors. The skin of potatoes contains Quercetin, a powerful anti-inflammatory properties and antioxidant capabilities that protect the body's cells from free radical damage. The iron, phosphorous, calcium, magnesium and zinc in potatoes contribute to the building and maintaining of bone structure and strength. The potato's fiber, potassium, vitamin C, folate, fiber and vitamin B-6 content, coupled with its lack of cholesterol, all support heart health.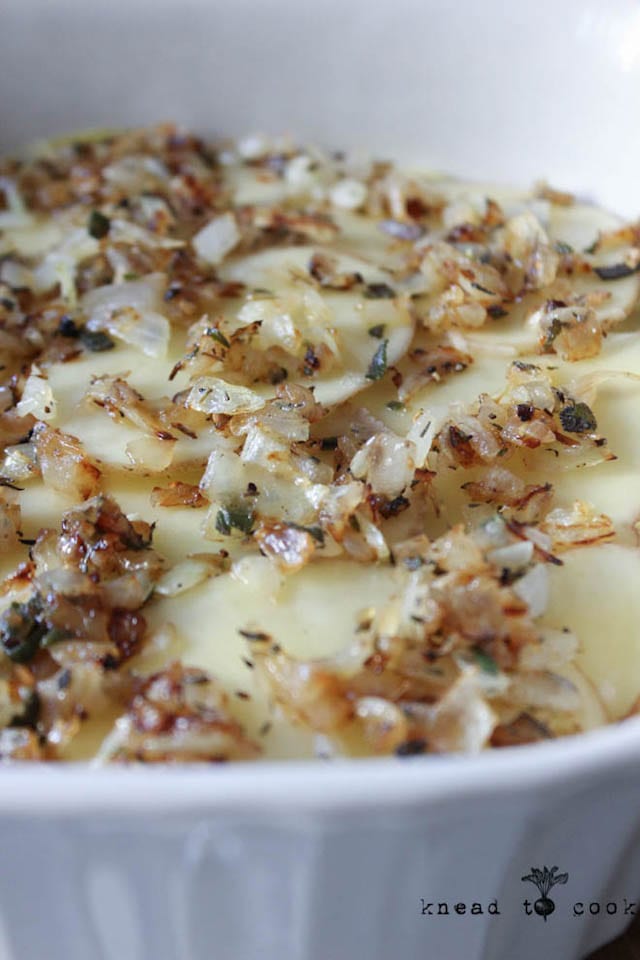 See Also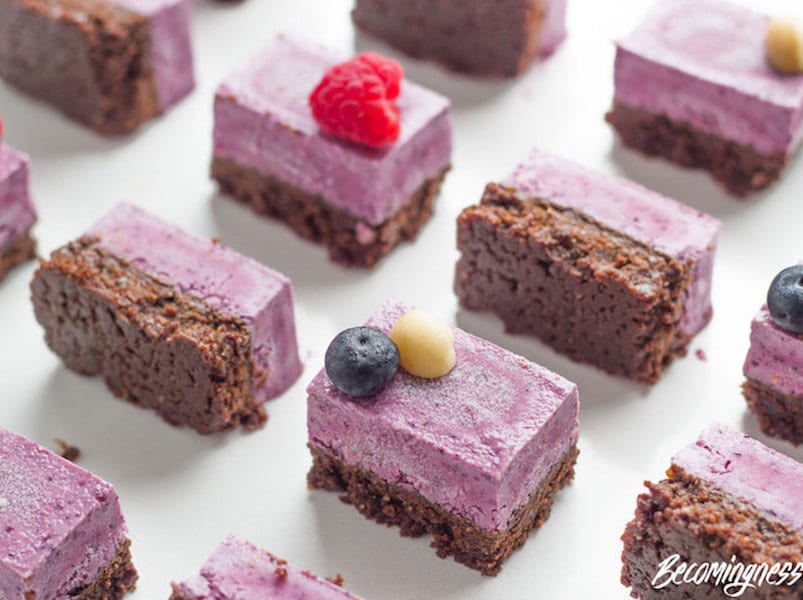 I wanted to take a classic recipe and put a vegan twist on it for this holiday season. The cheese sauce is made out of cashews and requires that the nuts are soaked to yield a creamy vegan sauce. With that preparation complete, the remaining part of the recipe preparation is quick and baking takes just about an hour.
Vegan Sage Potato Bake
Vegan and gluten free, this perfect potato side is made with a creamy cashew sauce and sage.
Ingredients
2 tablespoons of olive oil
1 cup of finely diced yellow onion
10 sage leaves, minced
Salt
Pepper
2 cloves of garlic, minced
4 medium Yukon potatoes, washed, scrubbed and dried
Sauce
1.25 cups raw cashews
¾ cup of water
3 tablespoons fresh lemon juice
1½ teaspoon sea salt
⅓ cup nutritional yeast
1 teaspoon chili powder (I used a Chipotle chili powder)
2 cloves garlic
¼ teaspoon of turmeric
Pinch or more of cayenne pepper depending on your spice preference
1 heaping tablespoon grainy mustard (I used Maille Dijon)
Instructions
Preheat your oven to 350 degrees and oil your baking dish that you're using. Set that aside.
In a saute pan, heat a tablespoon of oil and cook the diced onions for about 6-8 minutes or until browned. Add the sage and garlic and cook for 2-3 minutes to add fragrance to the mixture. Then turn the heat off and set aside.
Using a sharp knife or a mandolin with the guide to protect your hand (please use this so you don't slice your hand on the sharp mandolin blade). Set the thickness to ⅛th inch or the blue setting. You need the potatoes sliced thin enough to cook through but not too thin to as you want them to retain their substance.
Slice all of your potatoes and set aside until you're ready to build your bake.
In your prepared pan, lay the potatoes – slightly overlapping the edges. Salt and pepper each layer and top with a heaping tablespoon of the cheese sauce. Spread that evenly on top of the layer and repeat for 4 to 5 layers.
Repeat the process until you get to the last layer of potatoes. Top with the onion and sage mixture and then add the remaining cheese sauce. Spread evenly and top with salt and pepper. Cover with tin foil and bake for one hour. Remove the foil and broil for about 3-4 minutes or until the top is golden brown. Remove with caution and serve.
Sauce
Soak your cashews overnight (or at least 4 hours) in fresh, purified water – completely covered. Right before preparing this recipe, drain and rinse the nuts. Let them drain for a few minutes then add them to your high powered blender. Add your cashews and fresh, purified water and blend on the highest setting for about 45 seconds-1 minute. Then add the remaining ingredients. Blend again on the highest setting for about a minute or two. Stop and taste the mixture. Adjust whatever flavors you need to. Add water or juice for a looser sauce if necessary. Add more salt etc. to your preference. Once blended, I spoon out into a tupperware container and refrigerate until needed – the mixture will be warm because of the centrifugal power of the blender.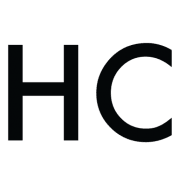 Robin Runner
Robin Runner is the blogger behind www.kneadtocook.com. She grew up around two of her greatest inspirations, her Italian grandmother and her aunt. Both believed in farm to table foods, purity in nature and love as the main ingredient for anything on their menu. Today, Robin is a strong advocate of farming and buying local ingredients, as well as composting to help repurpose food scraps into rich soil for our garden.