Coconut oil and coconut cream affords these vegan dark chocolate treats all the creamy deliciousness of regular fudge, but without the dairy.
By Tami Ganeles Weiser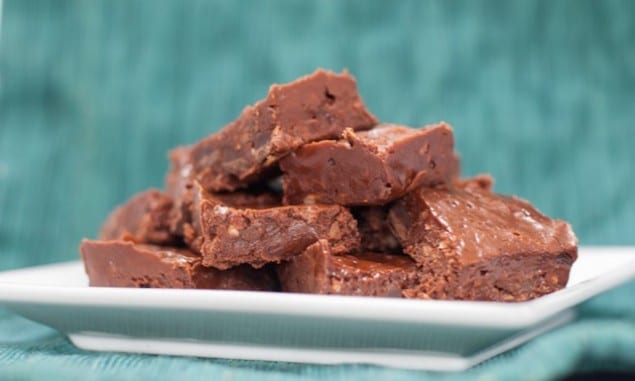 Coconut, in the form of  coconut palm sugar, coconut cream, and shredded coconut infuse this fudge with the ultimate in coconuttiness. These candies are also dairy free, pareve and completely delicious. Allow at least 1¼ hours cooling time.
See Also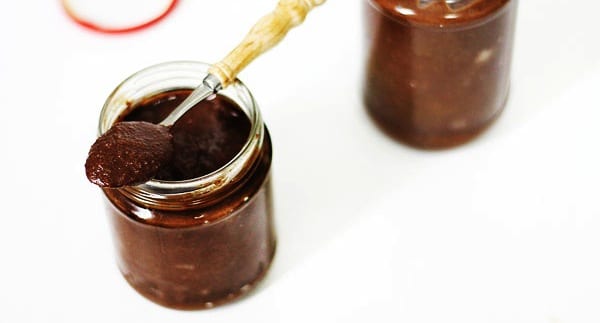 Vegan Dark Chocolate Coconut Fudge
Recipe Type
:
Type: Dessert, snack
Author:
Tami Ganeles Weiser
Coconut oil and coconut cream affords these vegan dark chocolate treats all the creamy deliciousness of regular fudge, but without the dairy.
Ingredients
3 tablespoons coconut oil, plus 1 tablespoon for coating
2 teaspoons vanilla bean paste
3 ounces unsweetened chocolate, coarsely chopped
3 cups palm sugar
1 cup coconut cream
1 tablespoon agave nectar
¼ teaspoon kosher salt
1 cup vegan chocolate chips
½ cup toasted shredded sweetened coconut
Instructions
Line a 9-inch-square nonstick cake pan with a layer of parchment paper or natural wax paper.
Set up a small bowl with warm water and a pastry brush by the stove. Have the 3 tablespoons of coconut oil and 2 tablespoons vanilla paste ready on the counter.
In a medium-sized saucepan set over medium heat, combine the chocolate, palm sugar, coconut cream, agave, and salt, and cook, stirring constantly until the mixture comes to a hard boil. Stop stirring. Place a candy thermometer into the mixture.
Dip the pastry brush into the water, but do not saturate. Allow to cook, without stirring, as the mixture heats up to around 238°F (this is known as the soft ball stage; see Kitchen Tips). As it heats up, sugar crystals will form on the side of the pot. Gently brush the wet brush over the crystallized sugar and it will dissolve and drip down into the chocolate mixture. Remove the saucepan from the heat and set aside. It will be very hot, so be very careful. Do not just leave it on your countertop. Place it on the back of the stovetop, off the heat. Do not stir or disturb. Allow it to cool down to 110°F. It will take about 1¼ hours. A bit of a skin will form on the surface, but don't worry about it.
Add the coconut oil and vanilla paste to the mixture and with a spoon or handheld mixer set at low speed, mix slowly. The key to smooth fudge is to start mixing continuously right now, but very gently and not too fast. Mix for 15 minutes. Add the chocolate chips and coconut and mix to distribute evenly. The mixture will thicken and lose its gloss.
Gently scrape the mixture into the pan. Place a layer of wax paper or parchment paper slathered with the warm coconut butter over the top and gently press so it is even. Let cool completely before cutting into 9 squares. Cut the squares in half to yield 18 rectangles. These are dense and fudgy! You can even cut them into smaller bite-size pieces if you like.
Notes
Use vanilla bean paste, not vanilla extract for these; the intense vanilla flavor will make you happy you did.[br]Use real coconut cream, not sweetened coconut cream cocktail mixer such as Coco Lopez (which is great for a pina colada) and not coconut milk![br]If you don't have a candy thermometer, drop a gob of the syrup into a bowl of very cold water and form it into a ball. If it forms a easily, but flattens out when you remove it from the water, it's at the soft ball stage.[br]This recipe was adapted from The Accidental Scientist's recipe for "Real Fudge."
3.2.2885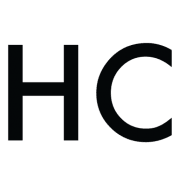 Tami Ganeles Weiser
I am Tami Weiser—food writer, food anthropologist, and culinary professional. Join me in finding a genuine expression of your heritage through food, incorporating who you were, who you are and who you want to be. At theweiserkitchen.com I offer original, globally-inspired, seasonal, kosher-style recipes, culture and history made relevant and a dollop of kitchen wisdom to take you and your cooking from good to great.