Put this vegan chickpea salad mix into a sandwich or over a bed of green and you're in delicious business.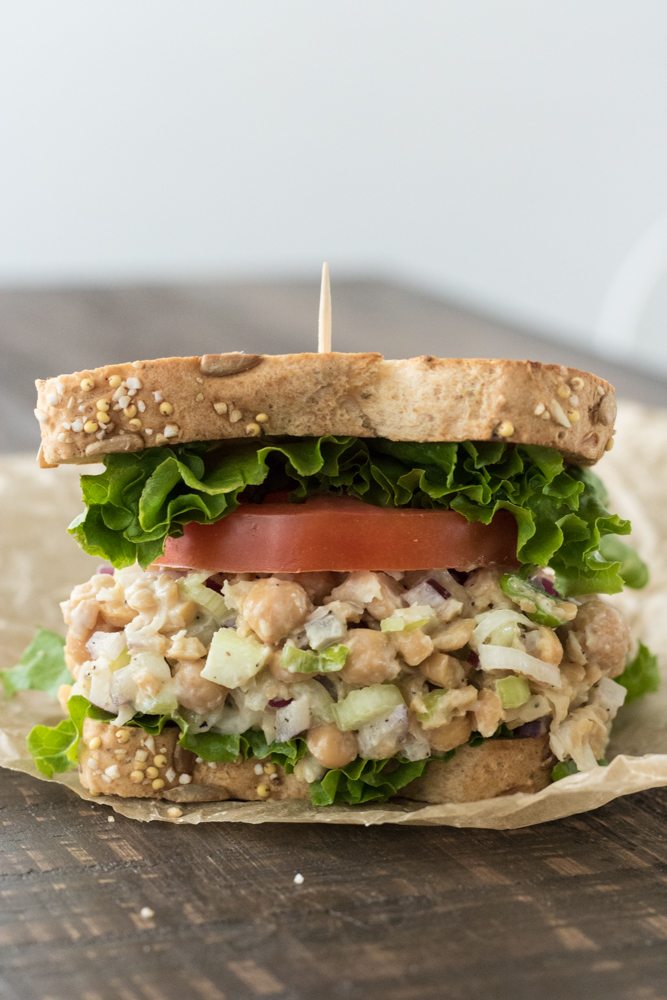 This is my all time favorite chickpea salad. Not only is it bursting with yummy flavor but it is quick and easy to make. It is perfect for a portable lunch on-the-go since it is meat-free and super satisfying. Even if you are not vegetarian, it is a great way to switch things up when you are bored of tuna fish or chicken salad.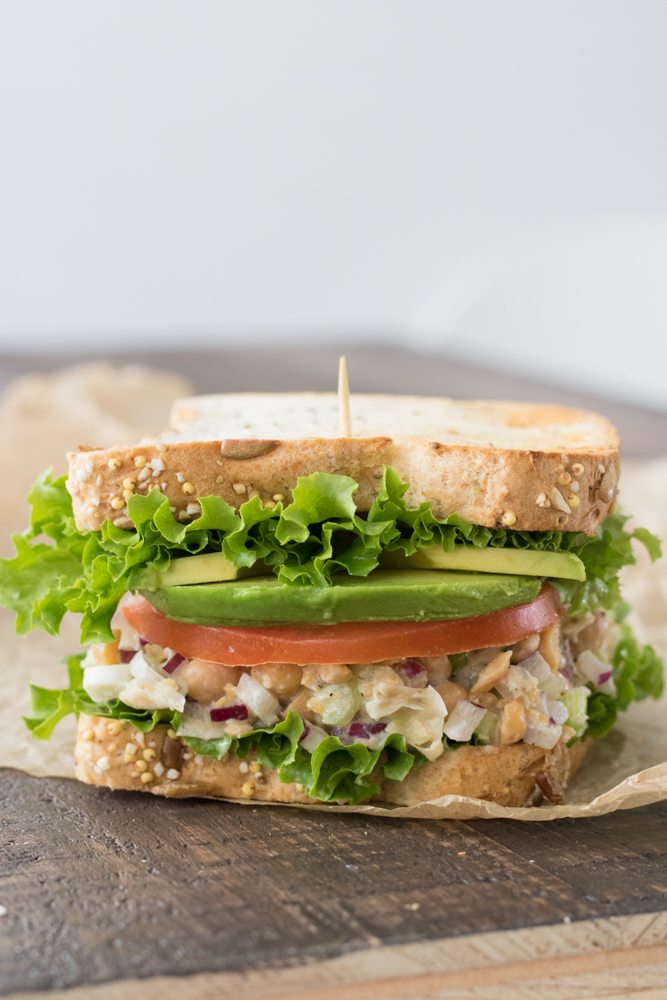 I like to enjoy chickpea salad on toasted gluten-free bread with freshly sliced red tomato, crispy lettuce and avocado. You could also serve it on top of any salad for added protein, flavor and texture. I sometimes stuff large romaine leaves with the chickpea salad and enjoy it like a burrito. I even enjoy this recipe plain or dip gluten-free crackers in it. It is packed with so much flavor that you cannot go wrong here.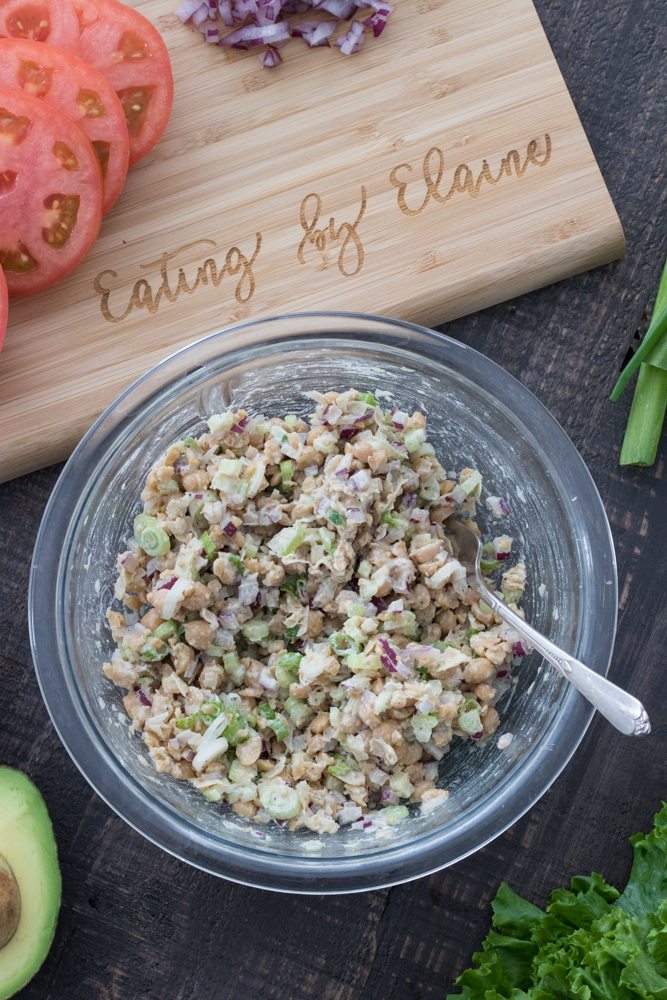 See Also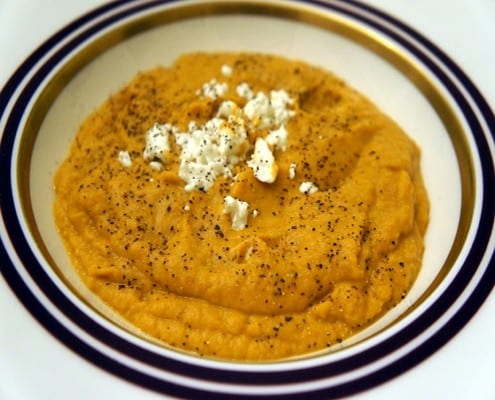 The star of this dish, the chickpea, is a legume, which means it contains plant-based protein, fiber and complex carbs. Chickpeas are also an excellent source of folic acid. Plus, they are low in fat and contain no cholesterol. This dish will digest slowly (keeping you fuller longer) and is satisfying without making you feel stuffed.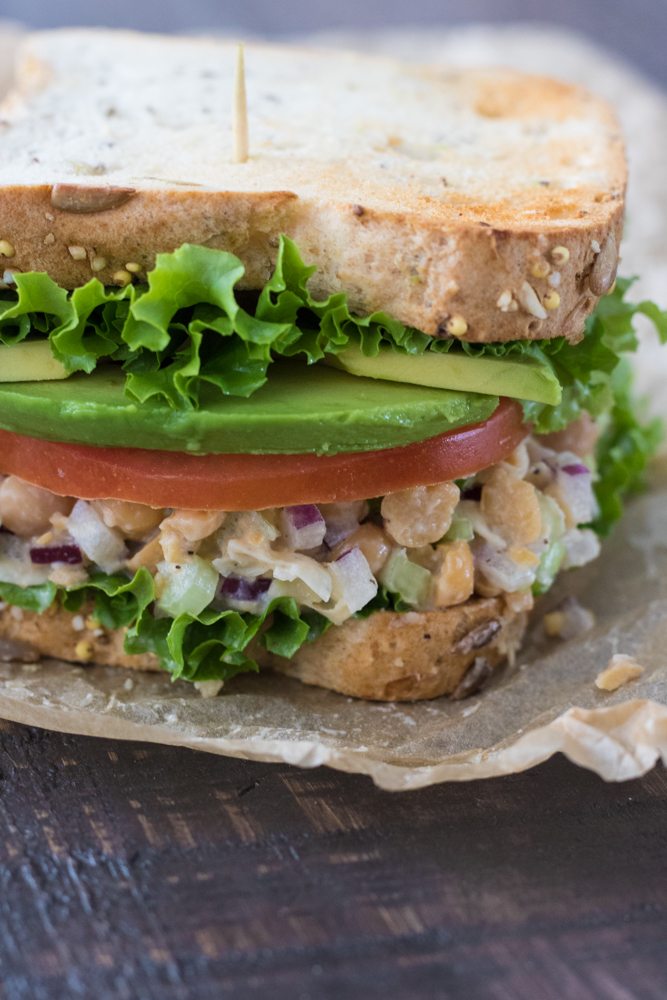 Elaine Gordon
Elaine Gordon is the creator of EatingbyElaine.com, a nutritious recipe blog with plant-based, gluten-free and allergy-friendly recipes. "I am a certified health education specialist and care deeply about nutrition. My recipes are low in sodium, refined sugar, cholesterol and saturated fat. I use fresh, whole ingredients and stay away from all things artificial. I love to experiment with fresh ingredients and fragrant herbs to make the most of each meal. I take comfort in knowing that what I am eating is improving my health." ~ Elaine