Peruvian food is super hot at the moment and Japanese food is always trending. Chef Ricardo Valverde is bringing the best of both worlds together at Ancora Restaurant.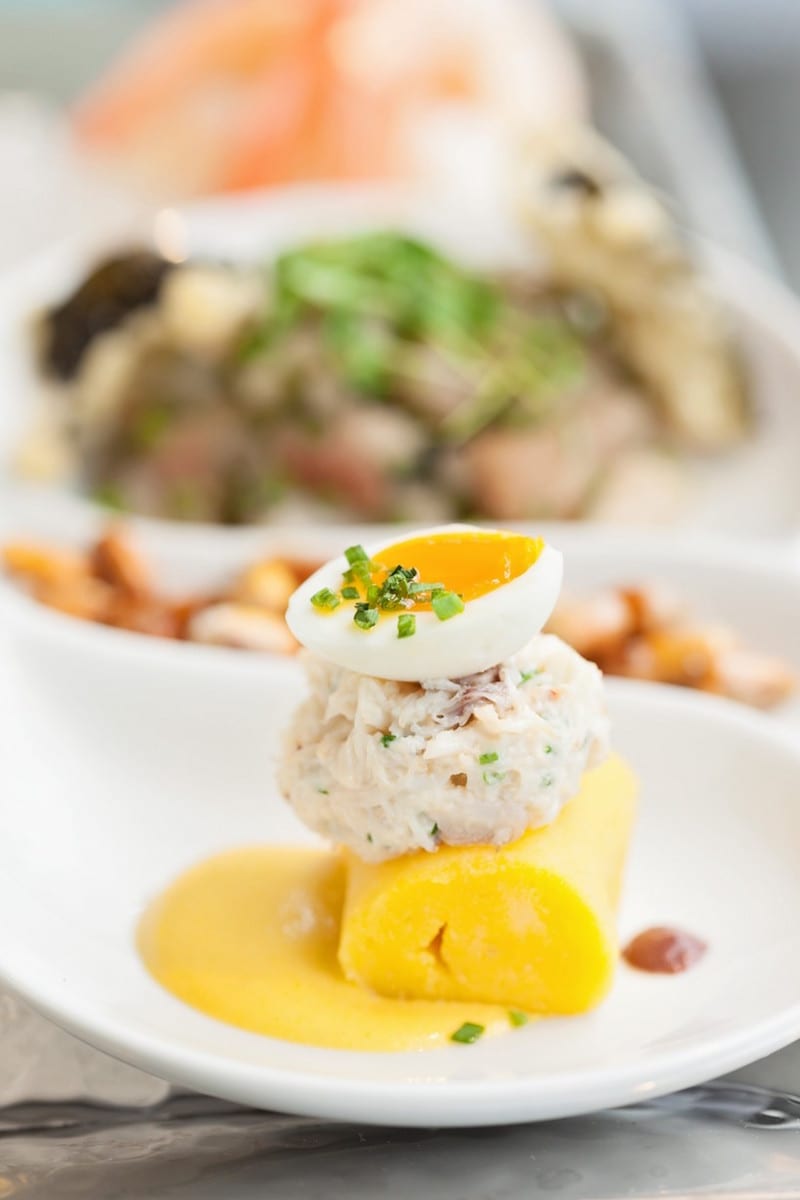 All images by Allison Kuhl
Known as Nikkei cuisine, Peruvian-Japanese or Japanese-Peruvian food is not fusion, but it's a combination of delicious flavours, fresh ingredients and an excellent marriage of what food should be. I sat down with Chef Ricardo to learn more.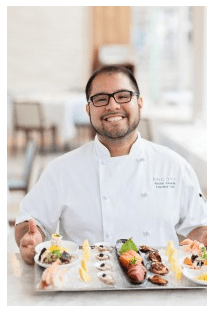 How would you describe your cuisine and philosophy in the kitchen?
Chef Ricardo Valverde: Our cuisine is describe as modern Canadian with Peruvian and Japanese flavours. Our philosophy is approachable fine dining.
What's your relationship with food in two words?
CRV: Inventive and adventurous.
How would you describe the current dining scene in Vancouver?
CRV:Evolving, innovative, young.
What is your favorite food city?
CRV: New York. Quality is always there no matter the level – whether it's super casual, rustic, fine dining or super upscale. There is so much competition that everyone stays at the top of their game and the winners are us, the people who go to eat there.
Favourite restaurants or cafes in Vancouver where we might bump into you?
CRV: JJ Bean cafe on Davie and Homer.
First dish you ever made?
CRV: It was a fried egg sandwich on a crispy baguette roll. I sweated onions with tomato, added cumin and turmeric, and finished with chopped cilantro (it just felt right and I was 8 years old). I then proceeded to fry an egg and place it together. Oh Lord, was it good! I also used to watch my mom make roasted chicken marinated in soy and ginger. It was served with white garlic rice, tomato wedges, avocado and house-made fries. So good. That was the time when I knew I had to do it. I was about 10 years old.
Quickest go-to recipe on a lazy night?
CRV: I would put some rice on, Peruvian style. You have to fry some garlic before you add rice to steam. Make a quick salad with chopped tomatoes, cucumbers, avocado, chopped cilantro and a fresh squeeze of lime juice and olive oil. And protein will vary from a piece of salmon, white fish (if it's fresh at the market and the price is right), or chicken.
Who is your culinary inspiration?
CRV: Gordon Ramsay. It's that energy, and going beyond the mile to get things done. No wonder he is where he is. I want an empire like his one day, too. Also, the trips I take with my fiancée inspire many of the ideas that come to my menus.
How do you bring your Peruvian background into your everyday cooking?
CRV: In many ways. On the non-cooking side, I think being raised with family-oriented values allows me to build the same one in my kitchen. We are all a family, and we all share our issues and help each other move forward. Also with the music. My guys have never heard more salsa, bachata and reggaeton in their lives like they have now that they work with me. And with the food, well, I consider food like music: infinite. So incorporating Peruvian flavors into the food is like writing a song. When you write a song, there are set combination of musical notes that work well together. They are always present in most songs. And then there is the unusual combos that make a song stand out even more. We like doing that in the Ancora kitchen – using Peruvian ingredients to highlight even further what everyone has already tried and knows. Somehow it makes it taste like a brand new dish.
Michelle Tchea
Michelle Tchea is a 4-time bestselling author. Her books include, Building a Perfect Meal, My Little SoHo Kitchen, Signature Dishes (Australia's Best) and Chefs Collective. Her work can be found in other leading luxury travel and food magazines including Travel+Leisure Asia, SMILE, NUVO Magazine and The Telegraph