PARTNER POST: Reinvent classic potato dishes to create a new holiday tradition. This year, forget the tried and true recipes and show off your cooking skills with a twist on an old favorite.
Serve a new mashed potato dish this year. Twice baked yukon gold mashed potatoes with rosemary and cheese are creamy, delicious and sure to be a hit.
By Marcie Bidou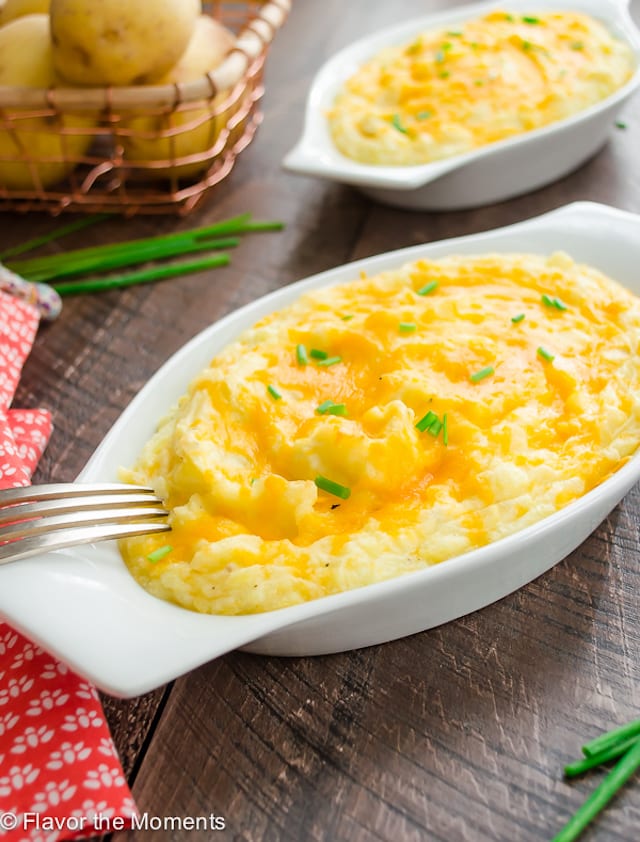 It's the holiday season, and we all know what that means — food, and plenty of it. Not just any food, however — we want unique holiday-worthy dishes that are going to make our meals extra memorable. These Twice Baked Rosemary and Cheese Potatoes do that single-handedly!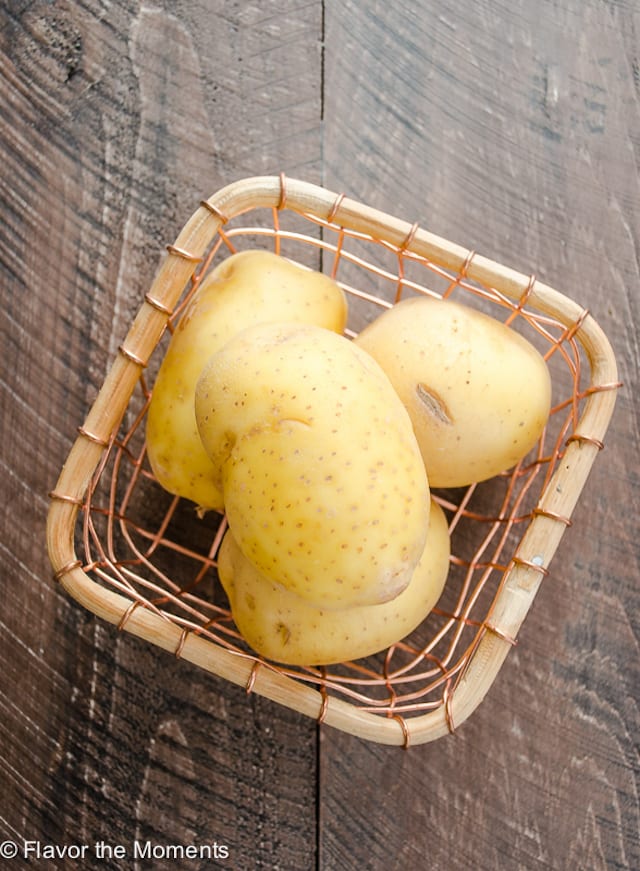 I think it's easy to say that potatoes are a staple for most people. They're comfort food that's just perfect for this time of year, but they're also high in vitamin C and potassium, and they're naturally gluten and fat-free. Potatoes are so versatile, too. They can be baked, roasted, boiled, grilled and fried, and you can use them to make hash browns, gratins, soups, frittatas, and obviously, mashed potatoes. There aren't too many things you can't do with potatoes…any way you slice them, they're always wonderful. :)
Rosemary is one of my favorite herbs to pair with potatoes, and it's the perfect compliment to the creamy, cheesy potatoes. I prefer to use fresh rosemary here, but you can definitely use dried in a pinch.
These twice baked mashed potatoes are just as easy as mashed potatoes, and if you aren't sold on them already — you can make them ahead of time and bake them off later. Did I mention that they make great leftovers too?
Twice Baked Rosemary and Cheese Potatoes
Serve a new dish a mashed potatoes this year. Twice baked yukon gold mashed potatoes with rosemary and cheese are creamy, delicious and sure to be a hit.
Serves:
about 10 servings
Ingredients
3 lbs. yukon gold potatoes, peeled and cut into about 1" cubes
(6) garlic cloves, smashed and peeled
1 cup cheddar cheese, divided
½ cup plain Greek yogurt or sour cream (I used non fat Greek yogurt)
½ - ¾ cup milk*
4 tablespoons unsalted butter, softened
1 tablespoon chopped fresh rosemary
1 - ½ tablespoons kosher salt*
½ teaspoon freshly ground black pepper
Instructions
Place the potatoes and garlic cloves in a large pot. Fill the pot with water until it's at least 2" over the top of the potatoes. Cover, and heat over medium high heat until it comes to a boil. Remove the lid, reduce the heat to medium, and simmer until the potatoes are tender, about 15 minutes. Remove from heat, drain, and place the potatoes in a large bowl.
Preheat the oven to 350 degrees. Mash the potatoes with a potato masher or ricer until they reach the desired consistency. Add ½ cup of the cheese, the Greek yogurt, ½ cup of the milk, the butter, 1 tablespoon of the salt, and pepper, and stir until combined. You may use the masher to combine the ingredients, but just make sure you don't over-mash or the potatoes may become gluey. Add as much of the remaining milk as desired and adjust the seasoning, if necessary.
Grease an 9x13" baking dish with cooking spray and add the potatoes. Top with the remaining cheese and bake until warmed through and the cheese has melted, about 30 minutes. Serve immediately and enjoy!
Notes
*I used kosher salt in this recipe, which is milder than table salt or sea salt. If you use a salt other than kosher salt, be sure and use less.
*I used skim milk for this recipe, but you can use whole milk, half and half, or even heavy cream if you'd like richer potatoes.
Potatoes may also be served in individual gratin dishes, which will reduce the baking time to 15-20 minutes.
These potatoes may be made in advance. Simply cover with plastic wrap and chill in the refrigerator until ready to bake. Remove the plastic wrap, bake, and serve!
Recipe by Flavor the Moments.
Marcie Bidou
I'm a wife, mother, and food blogger, residing in the San Francisco Bay Area. I graduated from culinary school in March 2014, and I'm a food blogger at flavorthemoments.com, where I publish a combination of my own recipes and adaptions of others. My style of food is fresh, seasonal, and always homemade.