PARTNER POST — TrySwedish Thursdays is a culinary collaboration between TrySwedish, West Sweden, and Gothenburg. Discover the edible delights of the land.
Swedish cinnamon buns or Kanelbullar are a part of the delicious afternoon fika, or coffee break, tradition. Located in Gothenburg, Café Husaren makes one of Sweden's largest pastries. Try making your own with the favorite recipe.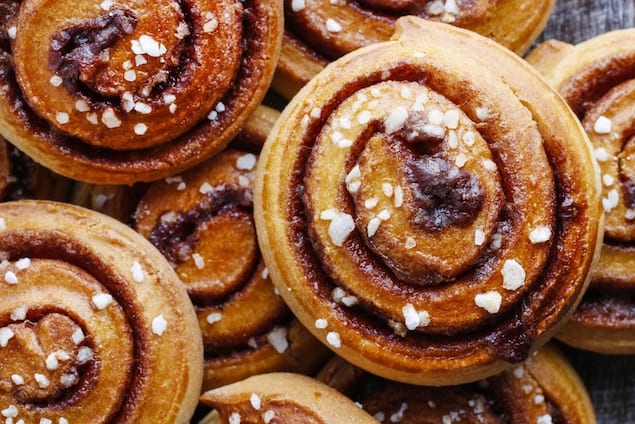 Shutterstock: Agnes Kantaruk
Located in the historic and trendy Haga neighborhood of Gothenburg, Café Husaren bakes the beloved kanelbullar pastry. Swedes love their cinnamon buns, often speckled with cardamom too, so much that October 4th has been dedicated to Swedish Cinnamon Bun Day.
After the first World War, Swedes could once again afford luxury baking ingredients like wheat flour, sugar, cinnamon and other spices. In celebration of these items being available again, the Swedish cinnamon bun was born. Before that point, cinnamon had only been used in savory dishes in Swedish cuisine, but its recent availability prompted bakers to bring it into pastries, too.
For the owners and bakers at Café Husaren, the Swedish cinnamon bun is more than just a pastry. One whiff of a warm spiced bun and they immediately think of cozy connections over coffee, afternoon breaks with friends and uspophostinated, pure pleasures. There are a handful of cafés lining the streets of the quiet Haga neighborhood and from morning to the afternoon they are filled with patrons coming and going or staying for a relaxed lunch or coffee break complete with a cinnamon bun.
Now if you are thinking of the classic American cinnamon bun baked side-by-side in a pan and slather in a too-sweet thick glaze, throw that image from your mind. The Swedish cinnamon bun is baked separately into a rustic swirl, spiced with cinnamon and cardamom, and finished with pearl sugar for a perfect subtle sweetness and a beautiful a crunch, too.
Café Husaren has made the news with their larger than average pastries. Generally their buns are baked to be 30-35 cm (11-13.7 inches) in diameter and weighs at least 431 grams (just under one pound). But the largest one they have ever made is called the Super Hagabulle and was over 50 cm (19.5 inches) in diameter and weighed more than 1 kg (2 pounds). Besides making a deliciously large treat, Café Husaren also prides itself on making a bun that is totally vegan and the best part is you can't even tell.
See Also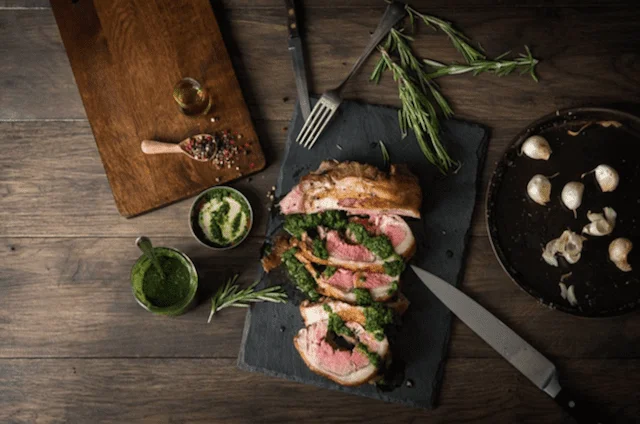 When you travel to Gothenburg, be sure to mark each afternoon with a traditional fika and Swedish cinnamon bun. On October 4th, if you are too far to travel to the country for the official celebration, try the recipe below. Café Husaren suggests enjoying a bun with a hot, black, Swedish drip-coffee, bryggkaffe. Children tend to enjoy the buns with a glass or raspberry juice and while you can have a kanelbullar at anytime, it is of course best during an afternoon coffee break.
Find out more about delicious foods and restaurants at www.goteborg.com and www.westsweden.com.

Swedish Cinnamon Buns
A traditional Swedish pastry is a perfect morning or afternoon fika treat. The average Swede eats cakes and pastry equivalent to 316 cinnamon buns per year – and that's not counting the home-baked ones.
Recipe Type:
Baking, Pastry
Ingredients
35 g (1¼ oz) yeast
100 g (3½ oz) sugar
300 ml (1½ cup) milk
1 egg
120 g (4 oz) butter
1 tsp salt
1 tbs ground cardemom
750 g (26 oz) flour
Filling:
100 g (4 oz) butter
50 g (2 oz) sugar
2 tbs cinnamon
Glaze:
1 egg
2 tbs water
pearl sugar
Instructions
Crumble the yeast in a bowl and stir in a few tablespoons of milk. Melt the butter and pour the milk on it. Add the rest of the ingredients and knead the dough in a dough mixer for 10–15 minutes. Let the dough rise while covered at room temperature for 30 minutes.
Roll out the dough so it is about 3 mm (1/8 in) thick and 30 cm (12 in) wide. Spread the room-temperature butter on top. Make a mixture of sugar and cinnamon and sprinkle it over the dough. Roll the dough the long way and cut the roll into about 25 slices. Place them with the cut edge upward in paper molds. Place on a baking sheet and let rise under a towel for about 60 minutes or until the buns have doubled in size.
Beat together the egg and water, brush the mixture carefully on the buns and sprinkle pearl sugar on top. Bake in the oven (220°C/425°F) for 5–6 minutes. Allow to cool on a rack.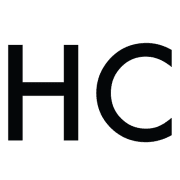 Honest Cooking
The Honest Cooking editorial team handpicks inspiring culinary stories to share with you that we think are beautiful. As an international online culinary magazine with the ambition to truly change the face of online food media we hope to create an inspiring place for serious culinary debate, salivating recipes, interesting food news and international food-fun.