Rich in gastronomic treasures, Portugal might be closer than you think. Experience the best of Portuguese gourmet delights without ever having to board a plane.

By Carolyn Haitsch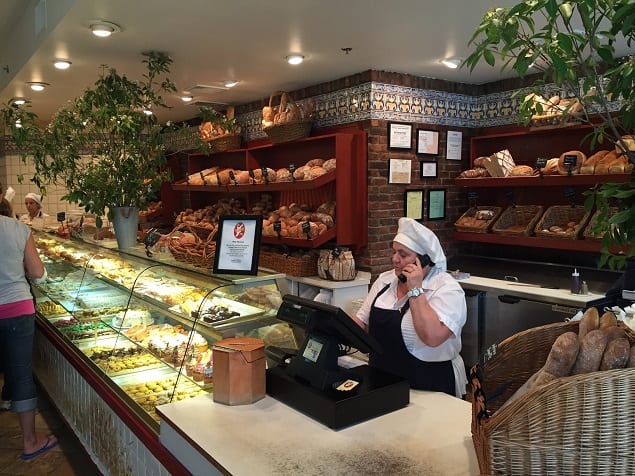 Teixeira's Bakery
Looking for a fun and delicious way to spend an afternoon in the tri-state area? Head to the Ironbound, a vibrant Portuguese neighborhood in Newark, New Jersey. Ferry Street, the commercial heart of the area, is lined with Portuguese, Spanish and Brazilian restaurants as well as Portuguese-owned cafes, groceries and bakeries. Definitely worthy of an international food crawl. Each year in June, nearly half a million people flock to the area for Portugal Day, a celebration of Portuguese culture. Others choose to stroll the safe and quaint streets on quieter days to soak up the local color and dig into some authentic South American cuisine.
It's the place where the movies Wise Guys, The Karate Kid and Hitchcock's Shadow of a Doubt were filmed as well as the hometown of Tony Soprano from the HBO series The Sopranos. But beyond that, it's a place to enjoy a little Portuguese culture and as well as some authentic gourmet delights. Below are a few stops not to miss when in the Ironbound.
Teixeira's Bakery
If you were to stop only here on your trip to the Ironbound, your journey would be well worth it. This Portuguese bakery offers beautifully authentic handmade artisan breads including Broa, Portuguese corn bread, extra-dense with a rich corn flavor, made from cornmeal, white flour and a bit of rye; Papo seco, the traditional Portuguese roll, fresh, light in color and the National bread of Portugal; and Mealhada, a medium-weight bread with a sourdough taste.
But the real reason to stand on the long line at Teixeira's is to sink your teeth into the Pastel de nata, custard filled pastry cups, invented over two centuries ago at a monastery in Belem, just outside Lisbon. They aren't just good, they're crazy good. The perfectly dense flaky crust is filled with a not-too-sweet custard and goes down just a little too easy. There's no stopping at one, so a box of these creamy delights is a must. Smart shoppers buy two since they disappear quickly and the price is right–$13.99 a dozen.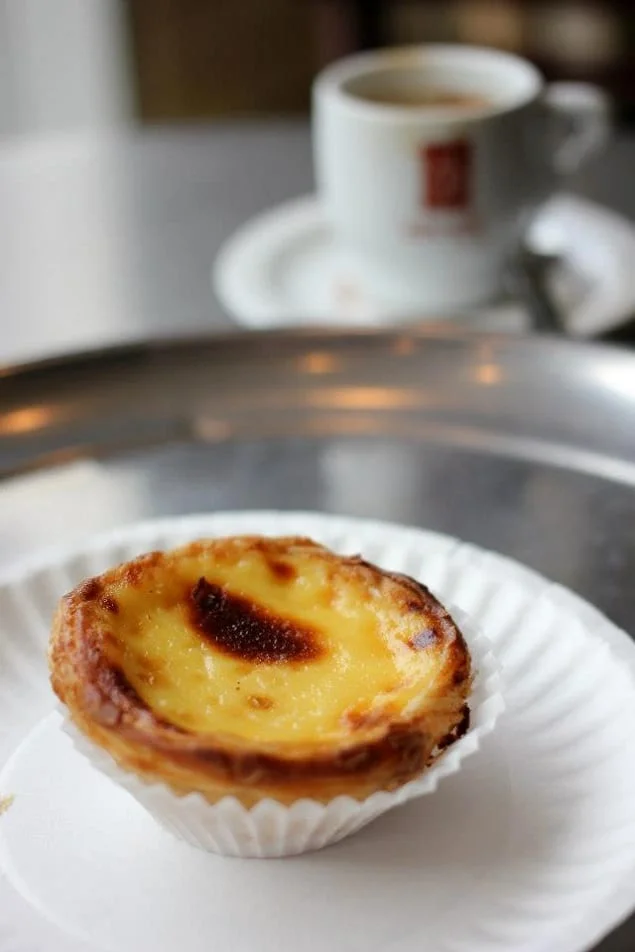 Pastel de nata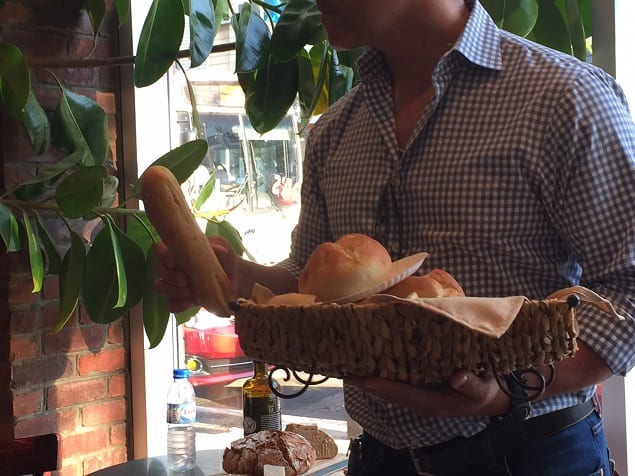 Papo seco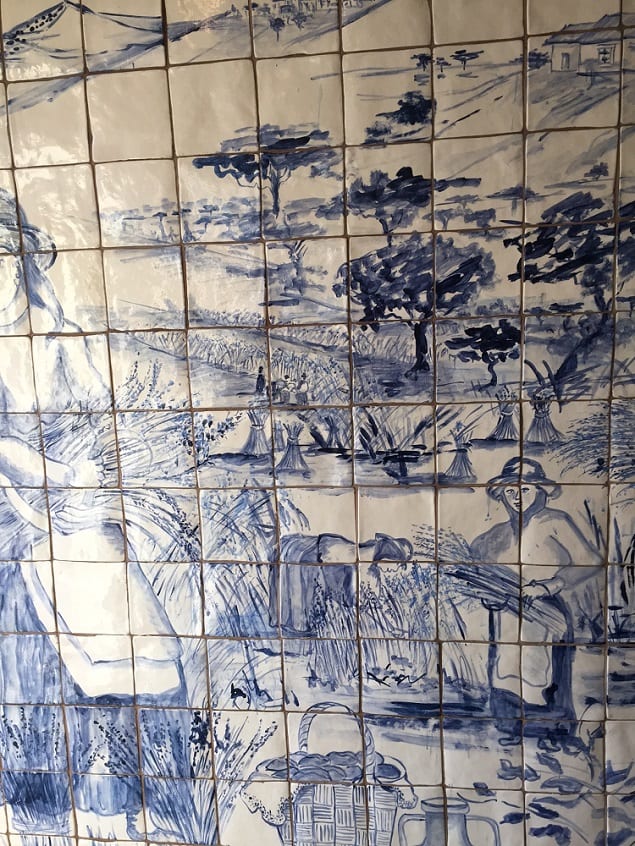 Handmade Portuguese-style tiles at the entrance of Teixeira's Bakery
Lopes Sausage
304 Walnut Street
Newark, NJ
973-344-3063
(5 minute walk from Teixeira's Bakery)
Lopes Sausage is a family-run sausage manufacturer specializing in smoked Portuguese sausages. Just walking into this store is an experience. A long line of gorgeous hams hang behind the counter and a variety of sausages are loaded in the front cases. Sausage offerings include Chourico (lean in texture, smoked to finish and best enjoyed sliced and eaten as is or in long-cooking stews), Linguica (a fattier sausage with more paprika presence and great grilled or sautéed) and Salpicao (a larger version of the Linguica but with less paprika and wine and more natural pork flavor; great sliced in sandwiches). They sell other pork and beef products as well, and rumor has it they sell directly to the White House. Samples were delicious and sausages were well worth lugging home.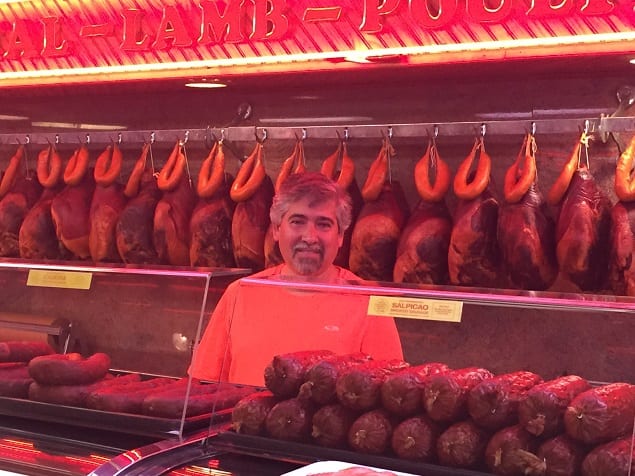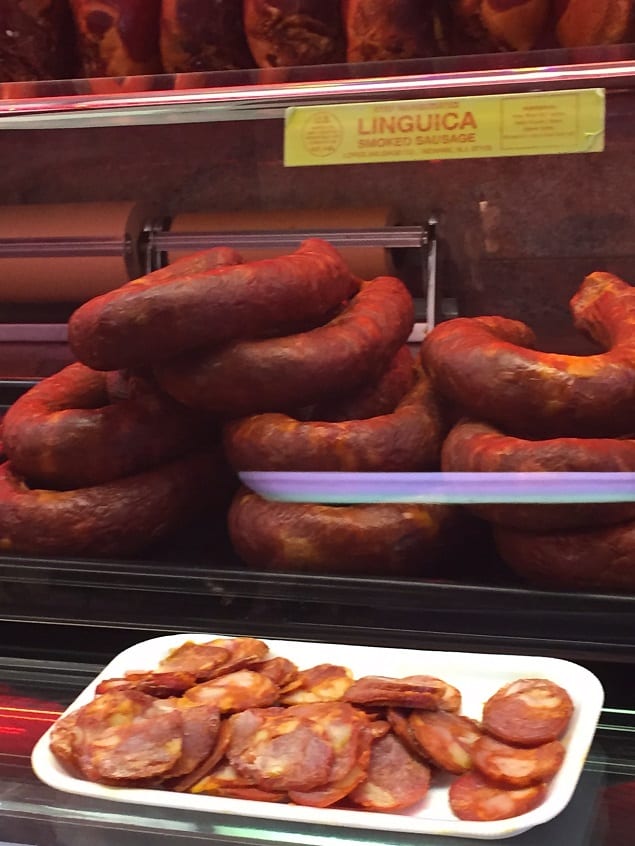 Restaurants
The Ironbound has plenty of Portuguese, Spanish, Ecuadorian, and Mexican restaurants. Below are a few suggestions when looking to satisfy a Portuguese or Spanish craving.
Seabra's is a Portuguese restaurant specializing in fresh seafood. And fresh it is! Some of their offerings are flown in direct from Portugal. Try their chilled octopus salad, so good.
Seabra's Marisueira
Traditional Portuguese Seafood
87 Madison Street, Newark, NJ
973-465-1250
(7 minute walk from Lopes Sausage)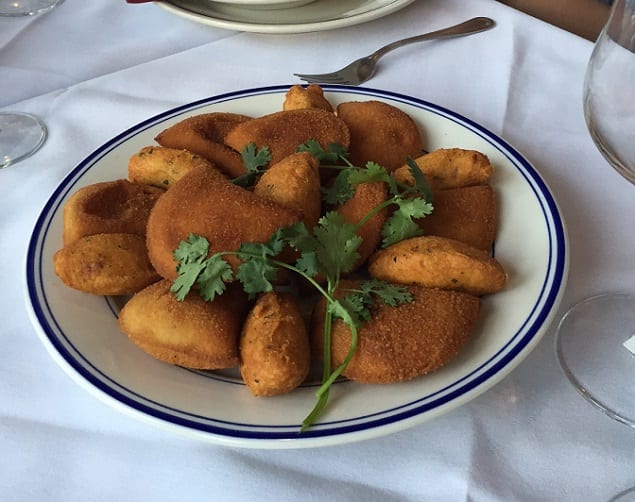 Shrimp and Codfish Fritters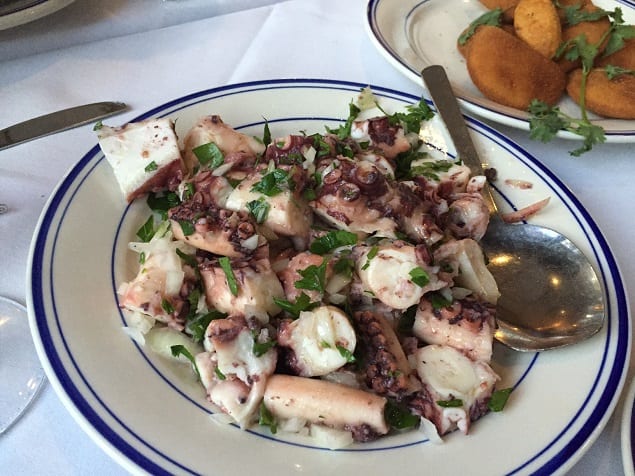 Octopus Salad
Authentic Portuguese Cuisine
267 Ferry Street
973-344-3041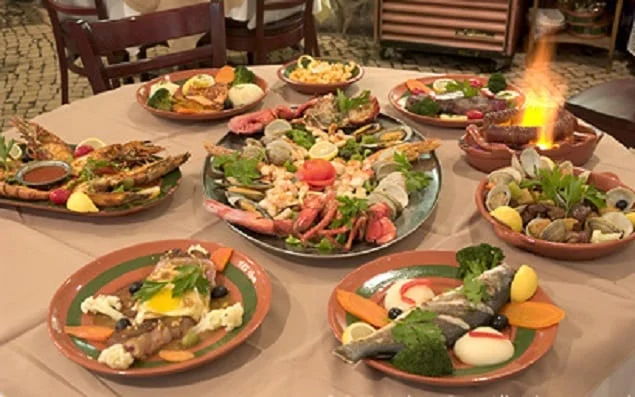 Casa Vasca
141 Elm Street
973-465-1350
Spanish. Big portions of traditional Basque dishes.
Suckling pig Bairrada style.
637-641 Market Street
973-491-9811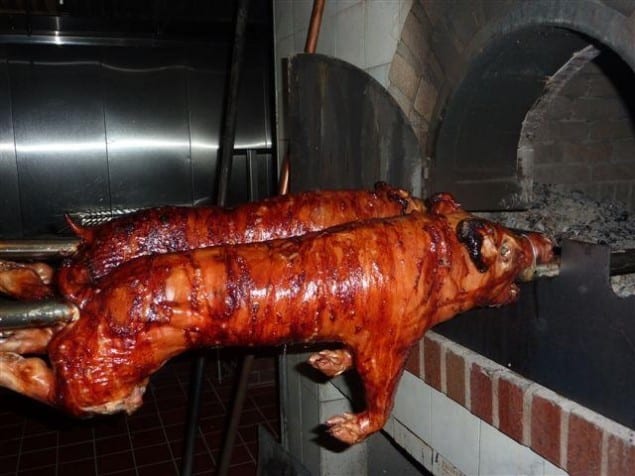 Getting there…
The Ironbound is 4 square miles, east of Pennsylvania Station and between the Newark Liberty International Airport and the Passaic River. Drive in, take a taxi ride from Newark airport or hop a train from Penn Station in New York City (a train stop is right on the edge of the Ironbound).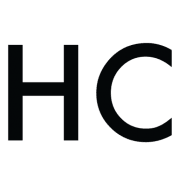 Carolyn Haitsch
Love of food and wine led her back to NYC where she spent years developing recipe collections, attending culinary classes, and searching out the best restaurants in Union Square. When not in the Honest Cooking editorial offices, she can be found in Connecticut doing what she loves best--cooking for family and friends and dreaming up her next culinary adventure.