Knowing your farmer isn't about distance, it's about relationships. Talk to them at the local farmers market, ask them about the vegetables and fruits – where they are from and how they are grown/produced.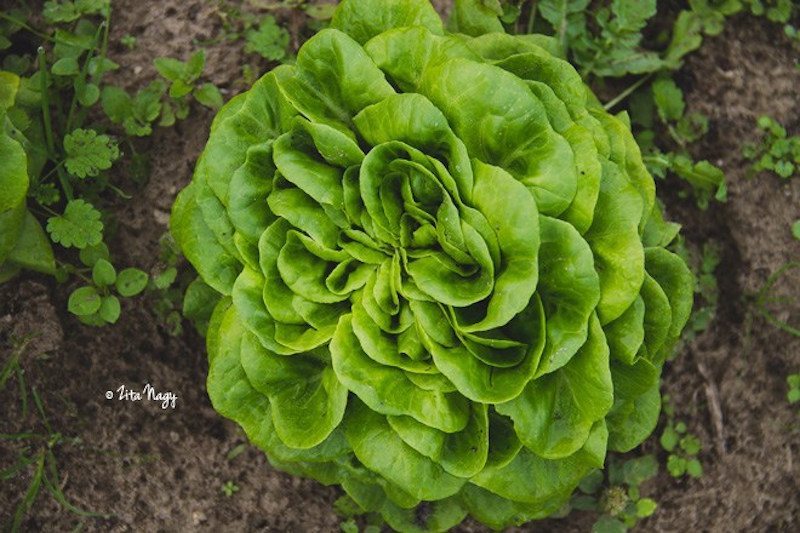 Salanova lettuce
I met the Heroes of Responsible Dining at spring time. They are a group of four friends and a couple of volunteers who believe that saving the environment can be fun! With the Heroes of Responsible Dining initiative, they aim to promote responsible choices when eating out or at home. The campaign is organized by the Hungarian non-profit organization Ökológiai Evolúció Alapítvány.
They started a new campaign a few weeks ago about getting to know more and shaking hands with your farmer. This is a great way to find out their growing practices and policies. Thanks to this campaign I had the opportunity to visit one of my favourite organic farmers, Mátyás Nemes and his family in Fülöpjakab, Hungary. It was educational and so much fun for me and I really feel like I get so much out of meeting my favourite farmer and visiting his farm.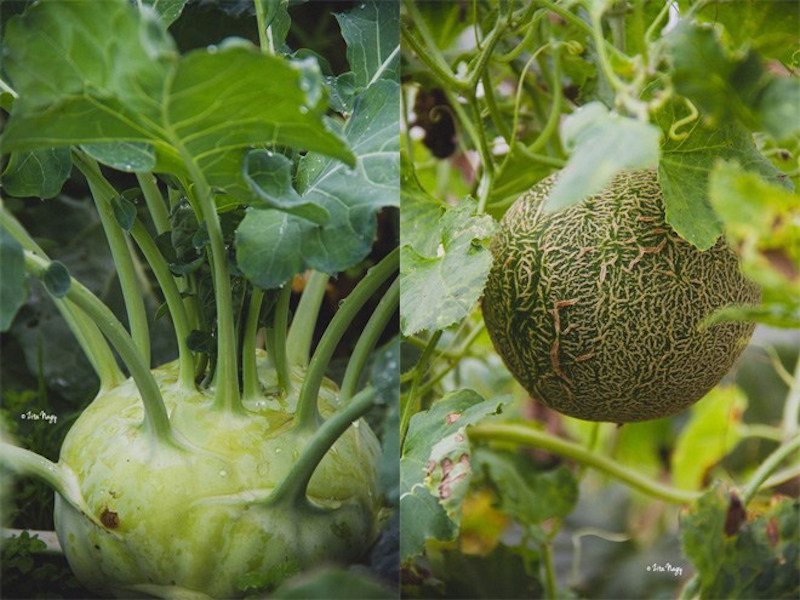 On the farm, horticultural activities are carried out all the year round, by applying the methods of vegetative growing in greenhouses of foil with minimum heating, and cold forcing of the plants in greenhouses of foil. Hardy plants are grown on the fields from early spring to late autumn. Some 70-80 plant varieties are produced in a year, mostly for sale on the market of organic products.
Know your farmer, know your food!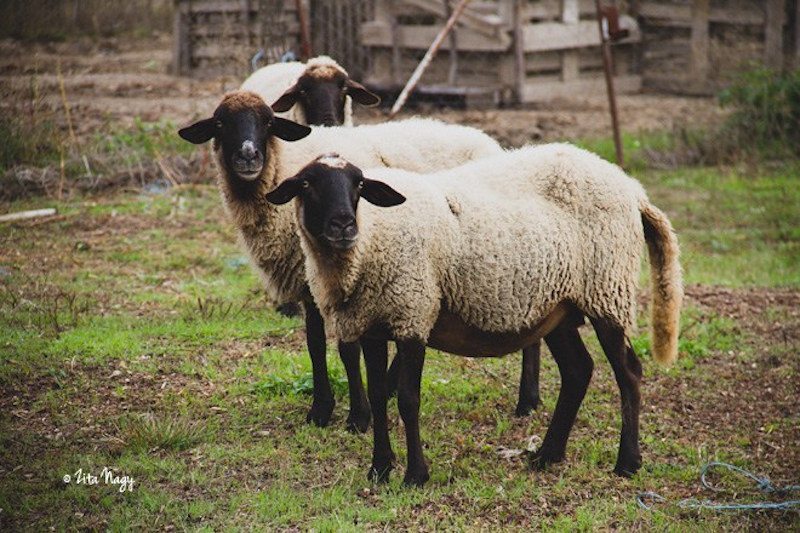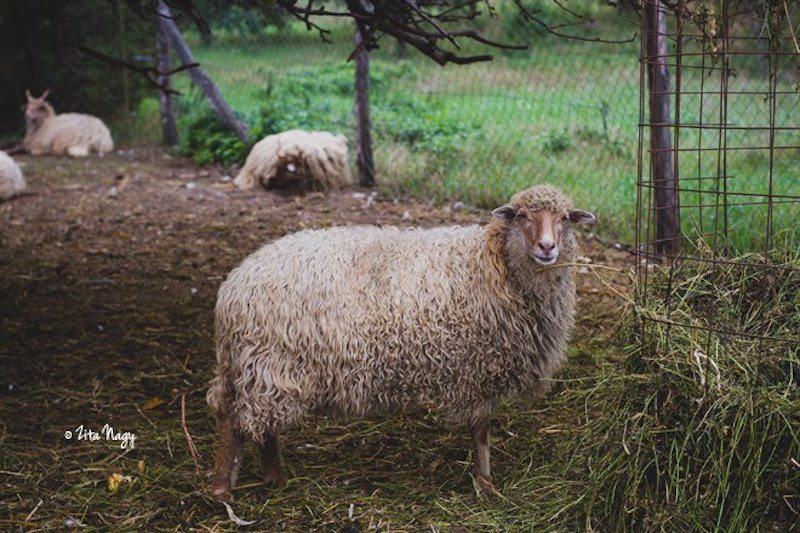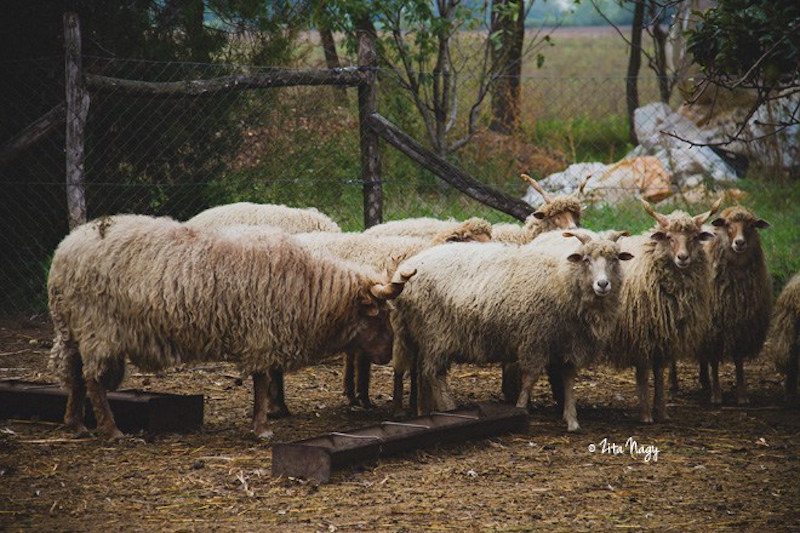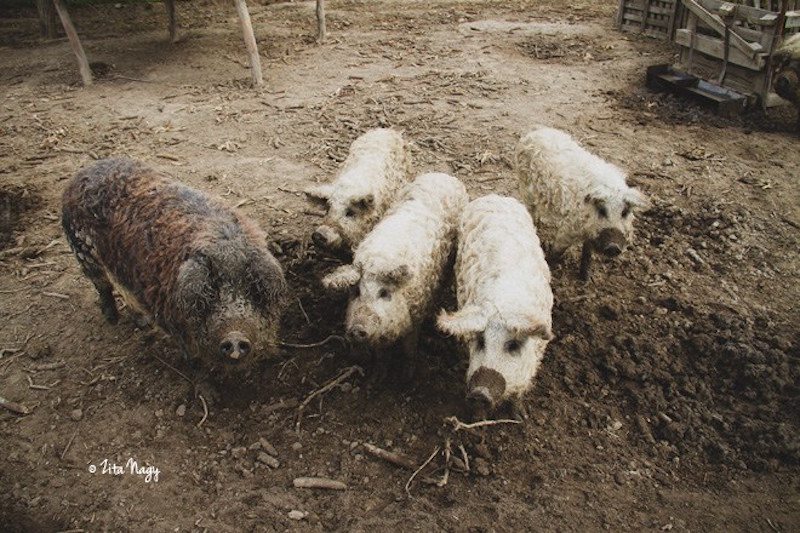 Mangalica breeding at a nearby farm (mangalica is an indigenous species of pig in Hungary)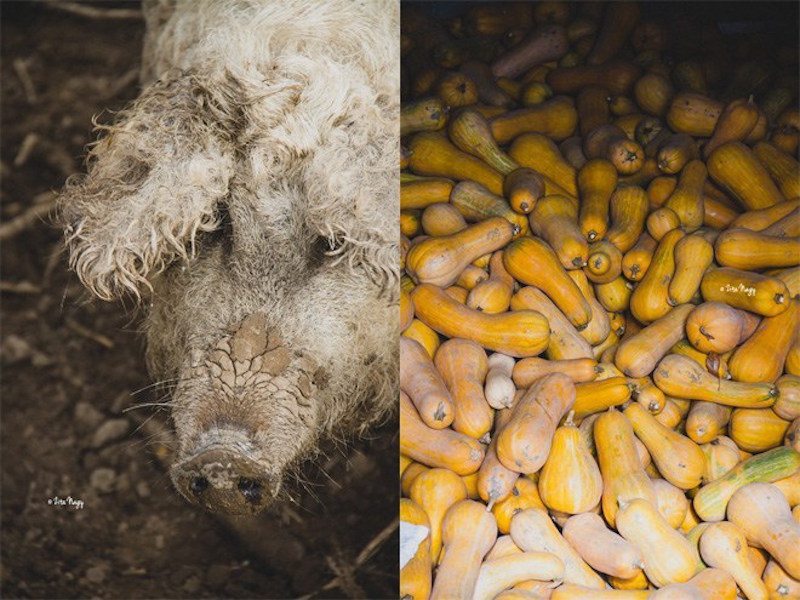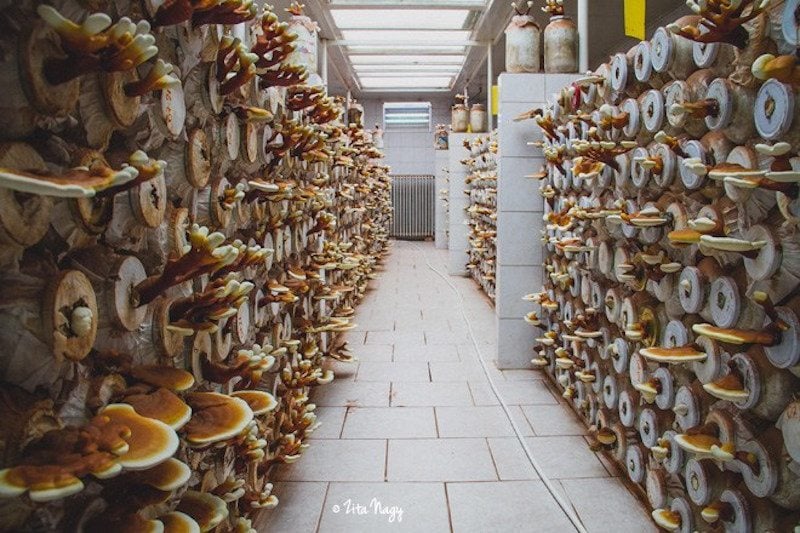 Ganoderma lucidum mushroom at a nearby farm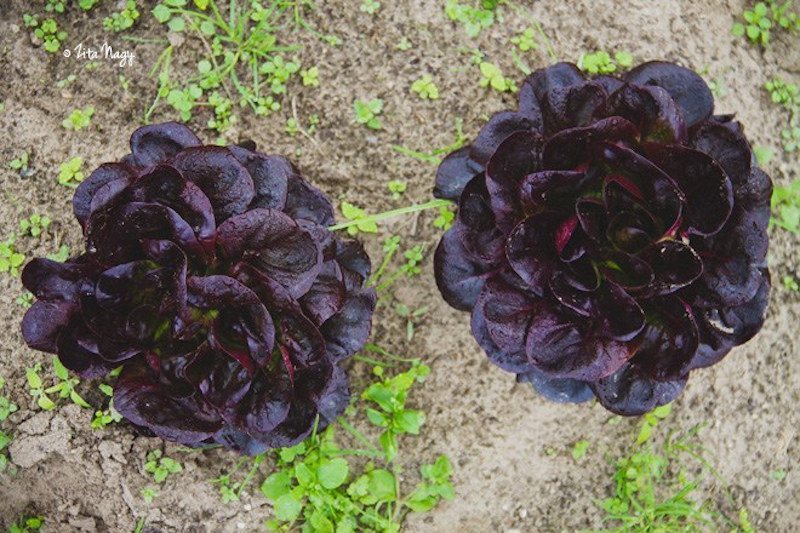 Purple Salanova lettuce (my favourite)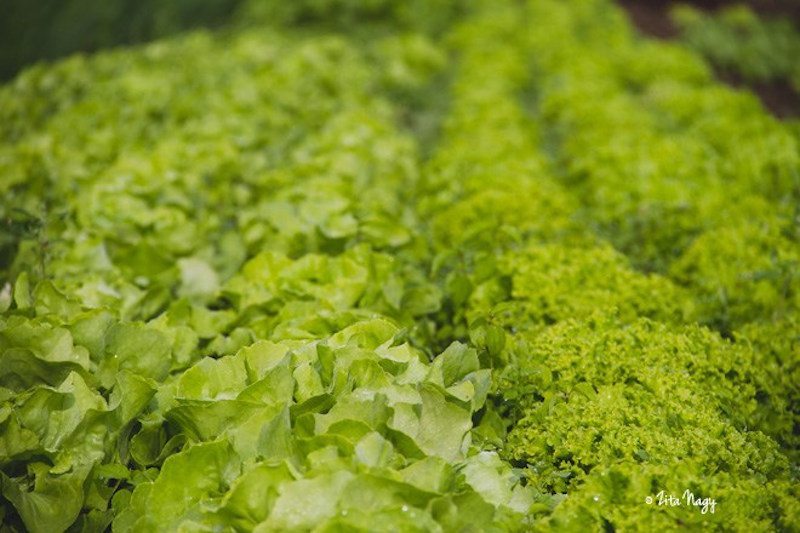 More lettuces…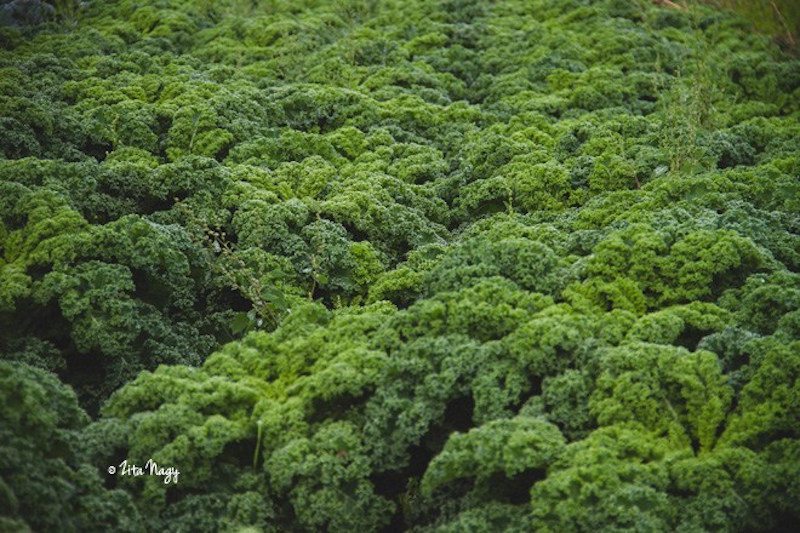 Kale heaven!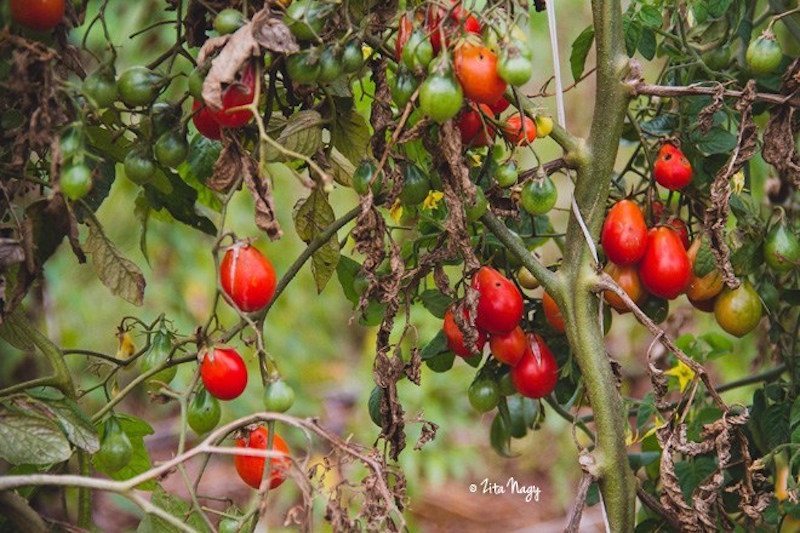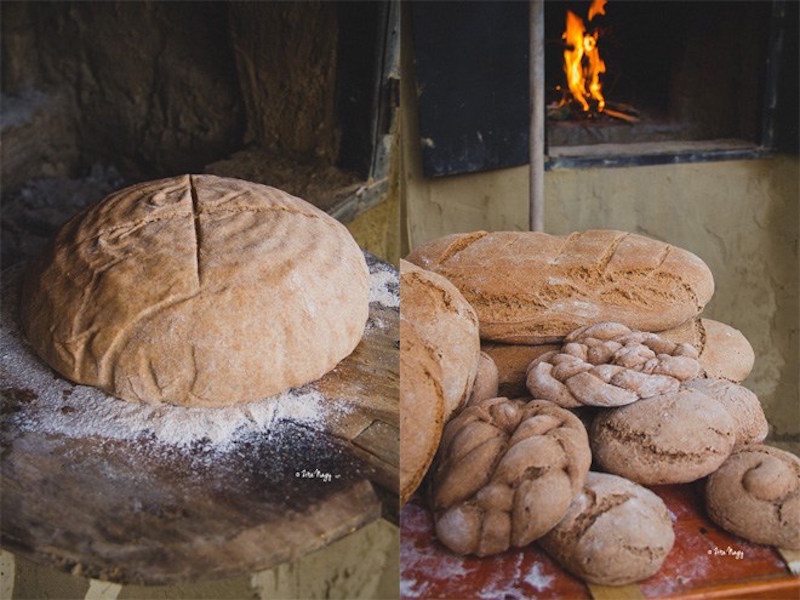 Baking bread was the high point of the visit!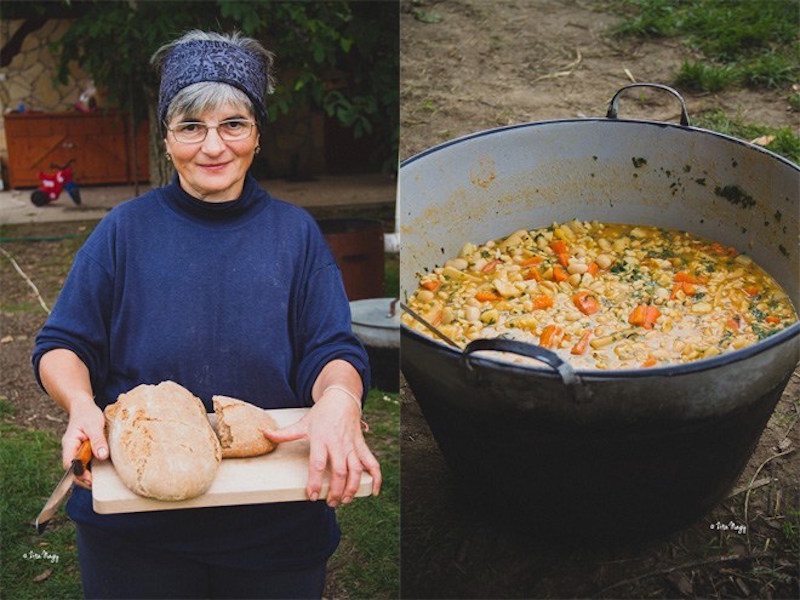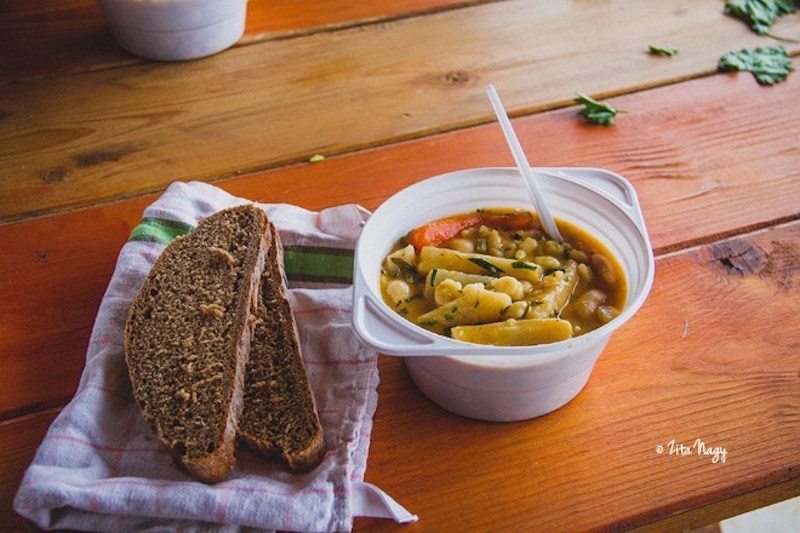 Vegetarian Hungarian bean goulash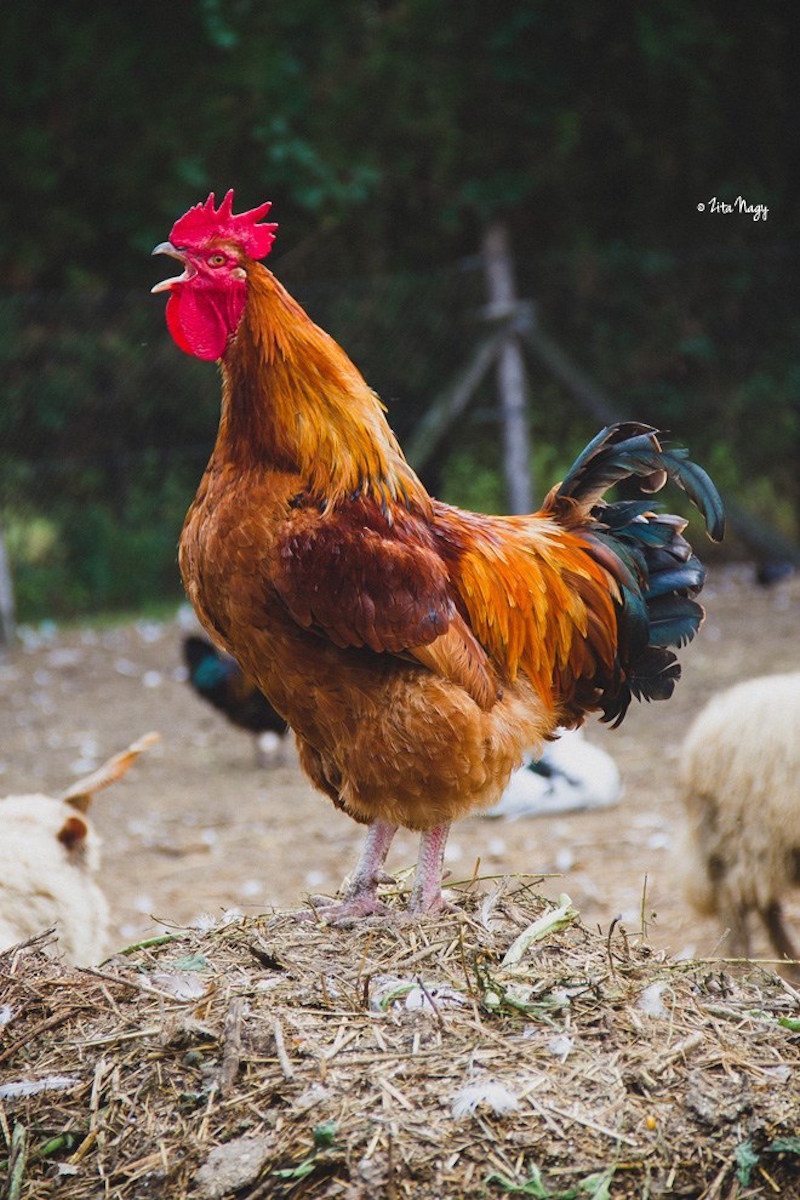 The Boss!
Zita Nagy
Zita's love for cookbooks and delicious food started at the age of 9. Whenever she went home from school her little brother and she would wait for mom to make dinner for them. Until the dinner was ready, she was turning the pages back and forth and was staring at photographs of amazingly looking dishes in mom's cookbooks to kill her appetite somehow. She couldn't have known then, that she would be collecting cookbooks after reaching adulthood and would still be, just like in her childhood, staring at awesome photos of delicious dishes. The only difference is that she does the cooking now. She loves traveling, going to the organic market and browsing foodblogs. Her vegetarian food and travelblog is Zizi's Adventures.