Monterey, California offers a wide variety of restaurants, but in the heart of downtown Monterey is where most of the favorites reside. Alvarado Street is the downtown street most visited by tourists and locals for food, drinks, and socializing. Check out the following restaurants the next time you find yourself in this charming town.
By Mallory Davis
1. Old Monterey Café
This neighborhood favorite is at the top of Alvarado and has been around since 1983. A favorite for locals and tourists this café offers home-style cooking including avocado omelets, apple pancakes, and every variety of French toast. It's a tight squeeze and can be a long wait on the weekends, but that only adds to the charm of this mom and pop establishment.
Hours
Open Daily 7am-2:30pm
Phone (831) 646-1021
2. Epsilon
If you love and appreciate Greek food then you are in for a treat. Epsilon has been serving the diners of downtown Monterey for over 20 years. Since it opened, owner Petros Mungridis has done an amazing job of incorporating his mother's authentic recipes into an award-winning lunch and dinner menu including favorites like Spanakopita, Gyros, and handmade pita bread. The atmosphere in Epsilon feels as if you are dining in a small café in Greece that you will never want to leave.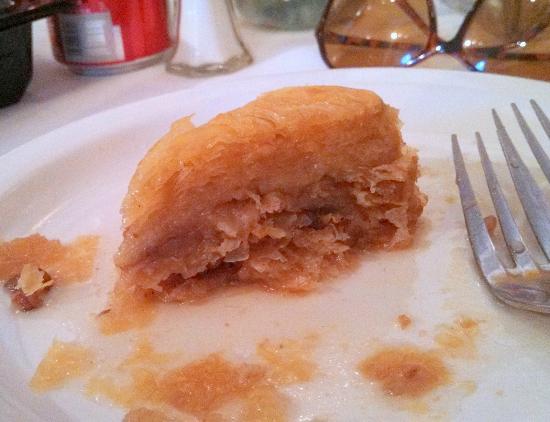 www.tripadvisor.com
Hours
Lunch Mon-Fri 11-2pm
Dinner Tue-Sun 5pm-9:30pm
Phone (831) 655-8108
3. Rosine's
Family owned and operated for 35 years, Rosine's is definitely a favorite in the heart of downtown Monterey. Known for their towering cream cakes and generous portions, it is a perfect place to go with the whole family. Their success is shown by being voted the #1 family restaurant for 16 years and #1 dessert for 22 years by the local paper. If you don't have time for a meal, at least get a slice of one of their award winning cakes like peanut butter, lemon cream, or Kit-Kat!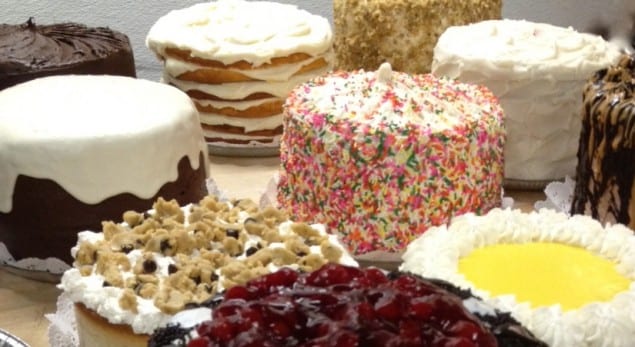 www.rosinesmonterey.com
Hours
Sun-Thurs 8am-9pm
Fri-Sat 8am-10pm
Phone (831) 375-1400
4. Alvarado Fish and Steak House
One of the newest additions to Alvarado, the Alvarado Fish and Steak House serves up some of the freshest seafood in town. Family owned and operated by John DiGirolamo Sr. and Jr., you are welcomed into an atmosphere full of old family photos and memories. The Japanese and Italian heritage of the owners are definitely seen and tasted through the many dishes offered for lunch and dinner. They serve up classic calamari, sand dabs, clam pasta, and skirt steak, just to name a few.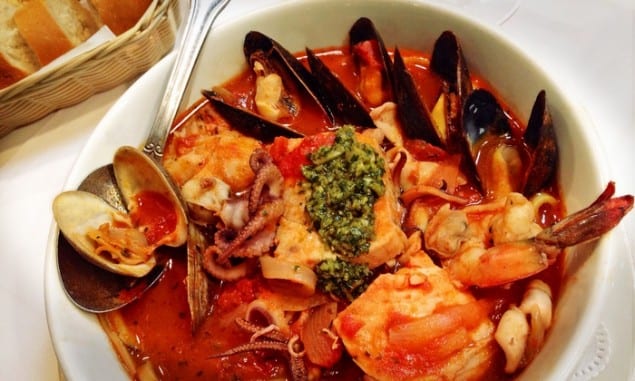 www.groupon.com
Hours
Mon-Weds 11:30am-9:30pm
Thurs-Sat 11:30am-10pm
Sun 4pm-9:30pm
Phone (831) 717-4468
5. Turn 12 Bar and Grill
The newest addition to Downtown Monterey is Turn 12; a modern and sporty bar and restaurant. Their name, Turn 12, pays homage to local and famed Laguna Seca Raceways' 11 turns. The restaurant also features and is known for, a 50 foot bar along with motorcycles and vintage photographs of the raceway and its' drivers. Enjoy grilled artichoke and a pizza while sitting at a table or watching a sporting game at the bar.
www.montereycountyweekly.com
Hours
Daily 11:30am-12am
Phone (831) 372-8876
Alvarado Street offers a lot of current and past cultural history of Monterey. Every Tuesday it offers a Farmer's Market where local produce companies and a street carts come to entertain and feed locals and visitors. After you're done enjoying and exploring, you're in luck because the ocean is just another block down.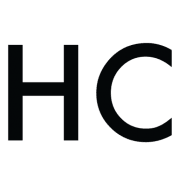 Mallory Davis
Mallory was born and raised in Monterey, California. She has a degree in Broadcast Journalism with an emphasis in sports broadcasting. Although baking and cooking were a favorite part of her childhood; a diagnosis of Celiac Disease is what really set off her passion for food. The diagnosis encouraged her to start cooking and experimenting a lot more. She enjoys making up new and unique recipes to fit her and others' diets (always making sure to include chocolate whenever possible).