Often, you eat something so good that it is memorable. Sometimes, you eat something so good that it becomes a memory of its own.
By Rebecca Orchant
I remember cotton candy. I remember one of my little hands in my mother's milk-soft hand and the other in my father's leathery baseball mitt hand. I remember white overalls with paint splotches on them. Wearing pig-tails that fell into ringlets. I remember running toward something, the zoo or State Fair, a spectacle larger than my brand new brain could understand. I remember being swung back and forth by my arms through the air, and my parents being really excited to show me something. But most of all, I remember cotton candy.
This is one of my first memories. And one of my favorites. I have no idea how old I was. Maybe three? It stuck with me. I totally abandon all culinary principles in favor of cotton candy every time. There is a picture of this moment somewhere. Even if it were lost, it's been permanently burned into my cortex.
As a kid, my lunches were always a point of spectacle. Last night's chicken Marengo, with all its mushrooms, olives and white wine, perfuming an area generally occupied by the smell of rectangles of cafeteria pizza. Another day might be California rolls, or a stir-fry of bok choy, water chestnuts, baby corn and bamboo shoots. Things my classmates cringed at and I craved. Other parents used to ask mine, "how do you get her to eat these things?" I never recall their answer.
I remember drinking V8. Putting it in the freezer to get it extra cold. Then sitting, eyes closed, trying to identify the flavor of each vegetable at a time. Could I taste the watercress? I thought I could. I was probably seven or eight. There is a good chance that I'd never had watercress before. But I was pretty sure I could taste it somewhere there between the celery and the beets.
What makes some of us this way? Is it chemical? I was lucky enough to be fed by two parents who were both amazing cooks in their own right: my father was the grill-master and wise sage of grilled cheese, my mother kept notebooks full of her own recipes and taught me the ways of butter and deglazing with wine every damned time you can. I thank them at every single opportunity for teaching me to like good food, but some of the blame for my food obsession has to be placed on me. Otherwise, there would be no explanation for you brave souls who suffered countless tuna noodle casseroles and frozen bags of cubed mixed vegetables, emerging from the other side as beautiful, ravenous phoenixes with such good taste.
See Also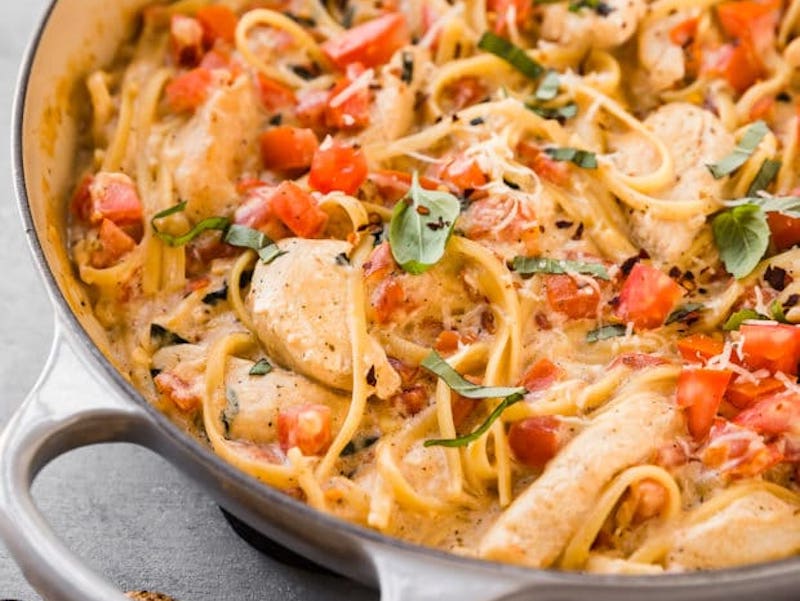 Guys, I know you're out there. How did we do this to ourselves?
Sometimes, my memories of food from childhood are so vivid, I worry that I've maybe stopped creating food memories. In case you feel the same way, I'd like to share something with you that will snap you right out of it. I will now recall, until the end of time, the evening during my twenty-seventh year in which I stood, leaning over a pan of tomato sauce, face so close I was at serious risk for tomato and butter burns, inhaling obsessively. A LOT of people have talked about this tomato sauce. In fact, I am pretty late to the party. But, if someone as obsessive as I am could miss it, maybe you have too. And that just wouldn't be fair, you beautiful, ravenous phoenixes.
Print
Tomato Sauce with Onion and Butter
A brief tirade from someone quite invested in this recipe: Do not muck about with this the first time. The second time, throw in some garlic, a bit of oregano, whatever you want. I certainly did. Be aware, however, that you will always return to this starting point. And no matter what you do to it, it will never taste better than the way Marcella told you to make it. Eat this simply with some spaghetti or papardelle, maybe a BIT of Parmesan over the top.
Author: Adapted from Essentials of Classic Italian Cooking, by Marcella Hazan
Prep Time:

5 mins

Cook Time:

50 mins

Total Time:

55 minutes
1

28oz. can whole, peeled, plum tomatoes, chopped, with their juices

5 Tbsp

. unsalted butter

1

medium yellow onion, peeled and cut in half
Salt, to taste
Instructions
Combine the tomatoes, their juices, the butter, and the onion halves in a cold, medium saucepan. Add a pinch or two of salt.
Place over medium heat and bring to a simmer.
Knock the heat down a bit and cook, uncovered, at a very slow but steady simmer, for about 45 minutes, or until droplets of fat float free from the tomato.
Stir occasionally, mashing any large pieces of tomato with the back of a wooden spoon. Taste and salt as needed.
Discard the onion before tossing the sauce with pasta. (By discard, I mean for the purposes of this sauce. SAVE IT. Put it on some bread with fresh mozzarella and just try not to pass out, I dare you.)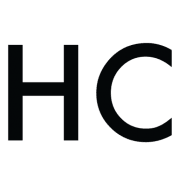 Rebecca Orchant
Rebecca Orchant is a New Mexican ex-pat living in Brooklyn. She likes onions and pickles more than most people, stops in every diner that crosses her path and has been known to indulge in a cocktail or two. You can find more vinegar, whiskey and butter-soaked tales on her blog, Chronicles of a Stomach Grumble.