Grab this as you head out the door in the morning, or have as a snack when you need some extra energy. This salted peanut granola is a great topping to yogurt too.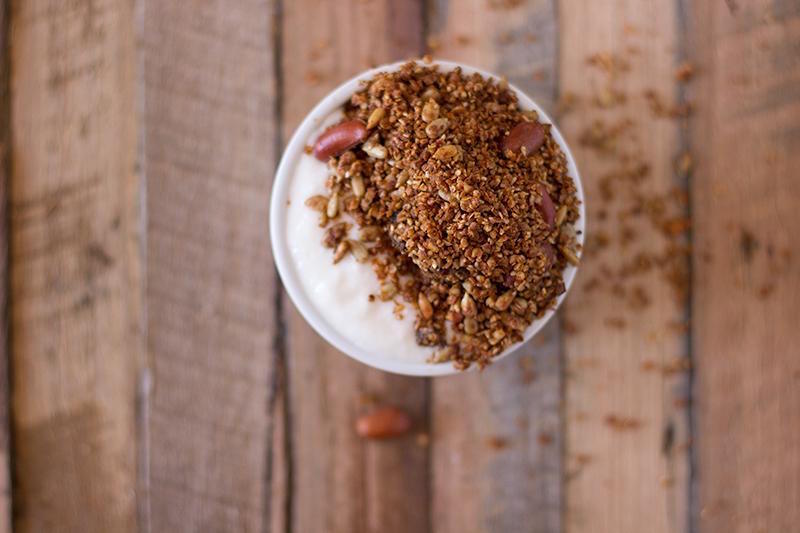 Well there is not much to say other than it's awesome. I mean how can you go wrong when you put together salted caramel flavours with peanuts? The idea came to me after working on a recipe for some brownies, probably my way of getting dessert into breakfast really.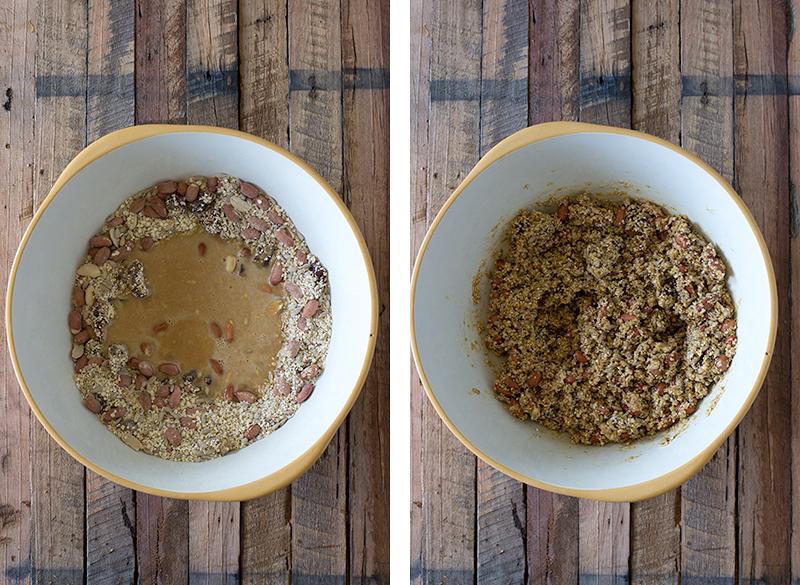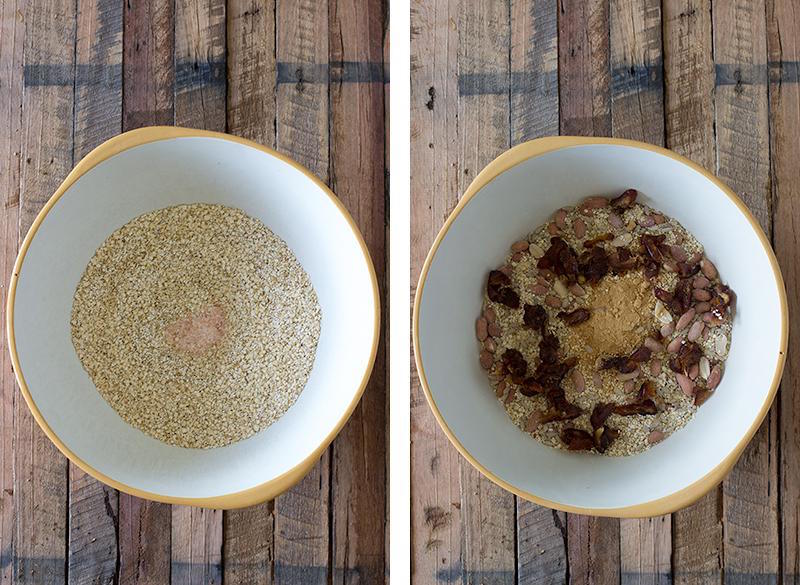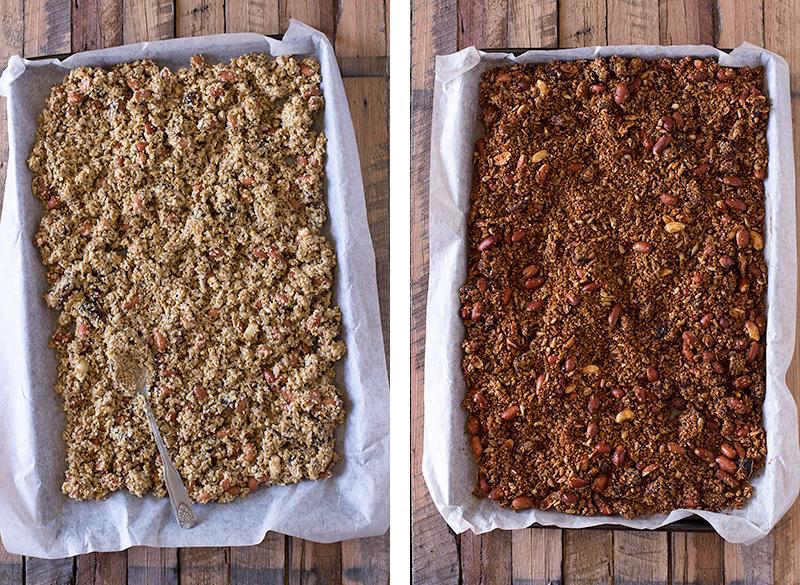 I know you will love this granola. You can use it as a base recipe and fiddle with it how you please. You can just use good old oats instead of getting all fancy pants with buckwheat and quinoa. You can sub out the peanut butter (gasp!) and use other nut or seed butters of choice. Go for it.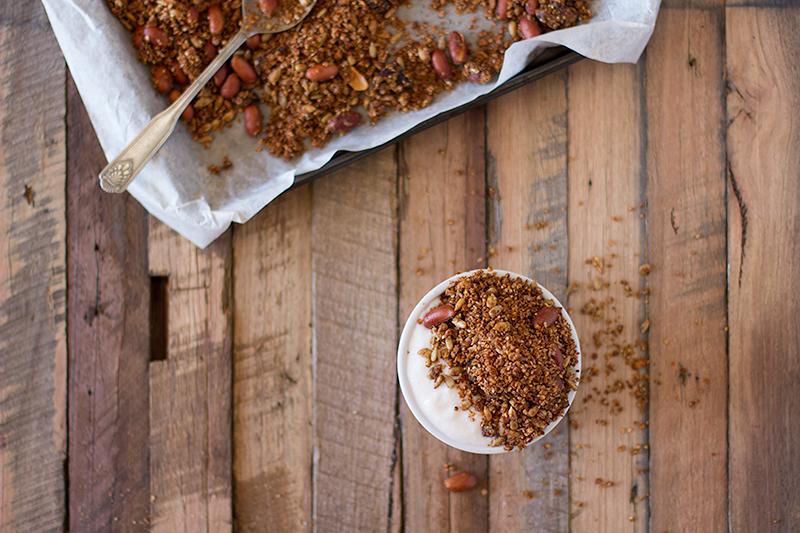 Toasted Salted Peanut Granola
Ingredients
1 and ½ cups quinoa flakes (or rolled oats if preferred)
1 and ½ cups buckwheat grits (buckwheat groats coarsely chopped up in the blender, or buy Bob Red Mills Creamy Buckwheat Cereal), otherwise simply use oats again
1 heaped teaspoon sea salt
1 heaped teaspoon mesquite powder (optional)
1 cup sunflower seeds
1 and ½ cups raw peanuts
1 cup medjool dates, pips removed and roughly chopped
½ cup macadamia nut oil (or coconut oil)
½ cup 100% peanut butter, salted if you want this extra salty like me
¼ cup honey
1 teaspoon 100% vanilla extract
Instructions
Preheat oven to 165c fan-forced.
In a large mixing bowl combine quinoa flakes, buckwheat grits (or just oats if using oats alone) with salt, mesquite if using, sunflower seeds, peanuts and dates. Mix with a wooden spoon until all the ingredients are well combined.
Now add to a small saucepan the macadamia nut oil, peanut butter, honey and vanilla extract. Place saucepan on to a low heat and stir the ingredients gentle heating them until they are well combined. Once everything is nicely melted together remove from the heat.
Make a well in the center of the dry ingredients and pour in the wet ingredients. Using a wooden spoon mix will until all of the grains, nuts, seeds and dates are covered evenly in the sticky delicious mixture.
Line a large baking tray with baking paper and pour the wet granola mixture out onto the tray. Use the spoon to push the mixture out evenly to a nice flat layer. Place in the oven to cook for around 60 minutes, however set the timer to go off every 15 minutes so you can stir the granola to ensure even cooking. The granola is cooked when it is all golden brown throughout. Please note, it will not be super dry or crunchy at this stage, it will need time to cool for this.
Remove granola from the oven and allow to cool on the tray. As it cools down it will become drier and crunchy in texture. To store your salted peanut granola, simply scoop up into a large jar or a sealable container and keep in the fridge. Enjoy with your favourite milk of choice or yoghurt, or even as a snack on its own.