Just because the snow is falling outside doesn't mean we should shun everything that must be grilled. Check out these tips for winter grilling.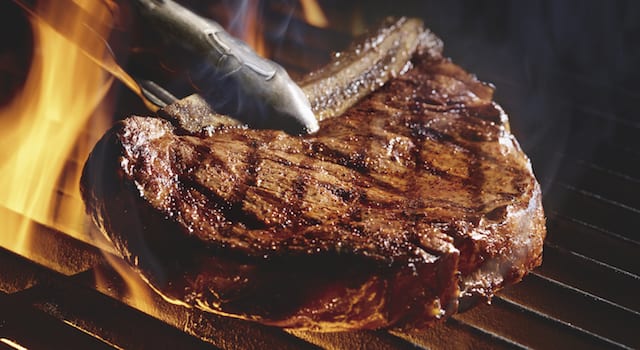 LongHorn Steakhouse are experts when it comes to the grill. Here are their tips:
Prep and clean your grill
Prepping for winter grilling actually starts in the summer. If you are storing your grill for the majority of the season, be sure to clean it thoroughly before doing so, and put a grill cover over it to protect it. And as always, be sure your grill is clean before you fire it up.
Prepare rubs and sauces in advance
Prepare rubs and sauces ahead of time in large batches. This not only saves time when you decide to cook, but it can also help limit the time you spend outside. Marinate large pieces of meat the night before, and allow for
enough cooking time.
Allow more time for the grill to pre-heat
Pre-heating your gas grill can take up to twice as long in below-freezing temperatures. Cooking on any grill, no matter the type, may also take longer, so use a meat thermometer to ensure meats and fish are safe to eat. You can find meat thermometers at the grocery store for $10-$15.
Dress the part
Your grill may be warm, but bundle up, and remember to avoid any scarfs, tassels or other clothing items that could come in contact with the grill during use. Wear thin gloves that allow proper movement of your hands.
Safety first!
Clear a path and remove all snow before you ignite the grill. Make sure you clear a path to your grill and remove all snow and ice before ignition—the weather alone will lower the temperatures inside the grill, so any additional snow will just add to this problem. Even in freezing temperatures, fight the urge to bring the grill inside your garage or under an overhang.
No matter the weather—snow, rain, sleet, wind—never grill inside your garage or under an overhang. Be sure your grill is at least five feet away from all combustible materials and in a well-ventilated area.
Always have extra charcoal and propane on-hand
Charcoal lovers should always be prepared with extra briquettes in cold weather. Grilling time may need to be extended to reach the right temperature, so add briquettes when necessary. Gas grillers have it a little easier, but remember to position the grill at a 90 degree angle to the wind. This will help control the temperature
inside the grill even throughout gusty times.
Use a meat thermometer
Keeping your grill closed as much as possible is especially important in the winter because too much opening and closing will continue to reduce the temperature inside. Having a good meat thermometer can save you from having to repeatedly open the grill to check the temperature and is especially useful when grilling or
smoking large pieces of meat.
Place your grill near a light source – or use a grill light for hands-free lighting
Winter grilling can be challenging as it gets dark earlier in the day. Having a light outside is ideal, or you may consider using a quality grill light. Often times grill lights can be found at your local hardware or home improvement store; they provide a great source of hands-free lighting.
Now try their recipe for grilled tomato soup.
Print
Grilled Tomato Soup
Just because the snow is falling outside doesn't mean we should shun everything that must be grilled. Check out these tips for winter grilling.
Author:

LongHorn Steakhouse

Yield:

6

servings

1

x
Category:

Soup
6

large tomatoes (quartered)

1 cup

of fresh basil (then chop finely)

1 tablespoon

of crushed garlic

2 tablespoons

of crushed shallot

3 cups

of chicken broth (can substitute vegetable broth)

4 tablespoons

olive oil
Salt
Pepper
French bread (optional)
Additional

2 tablespoons

of olive oil (optional)

½ cup

Cheddar Jack cheese
Instructions
If grilling outdoors, clean the grill grates and preheat to medium heat. If grilling indoors, use a
sauté pan or indoor grill preheated to medium heat. Coat grill in oil.
Place quartered tomatoes in a large bowl. Add two tablespoons of olive oil, salt and pepper. Toss to coat.
Place the tomatoes on the grill, or in a grill tray, until they char (if using outdoor grill) or caramelize (indoor grill/sauté pan), approximately five minutes on each side.
Allow tomatoes to cool slightly, then place in food processor or use immersion blender to puree.
In a large sauce pot on medium heat, heat remaining 2 tablespoons of olive oil, garlic and shallot. Allow to cook for approximately three minutes or until garlic and shallot caramelize.
Add tomato puree and basil, and allow them to cook with garlic, shallot and olive oil for approximately three minutes.
Add chicken broth, and reduce to low heat. Allow ingredients to simmer uncovered on low heat for at least 30 minutes.
While soup cooks, cut French bread loaf into one inch cubes and toss with 2 tablespoons of olive oil and salt and pepper to taste. Place cubes on a sheet pan and place in the oven until toasted.
Using a ladle, portion soup into bowls and top with fresh croutons and Cheddar Jack cheese.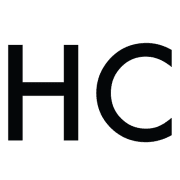 Honest Cooking
The Honest Cooking editorial team handpicks inspiring culinary stories to share with you that we think are beautiful. We strive to create an inspiring place for culinary exploration, salivating recipes, interesting personalities and stories.