Cooking for a resort on the remote Laucala Isaland of Fiji, Chef Anthony Healy calls upon local produce, flavors, seafood, and livestock to create a vibrant menu.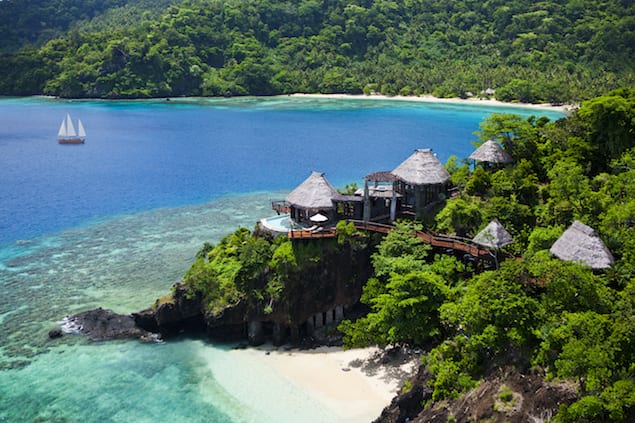 Executive Chef of the picturesque Fijian Laucala Island resort, Anthony Healy has taken the term "farm-to-resorts" to the next level. Working with local produce and livestock for the past six years, Chef Healy has proudly made the resort 80% self-sustainable. But island life doesn't make up all of Chef Anthony's cooking history.
"Coming straight from a 3 Michelin starred restaurant in France to an island in the tropics it took a little adjusting. I still have the classic roots in my style of cooking but all the heaviness has been removed. Guests don't want to have 9 courses of heavy rich food and leave to full when in this kind of environment. We really try and keep our menus clean and light and very much produce driven."
Being on a remote island has also changed the way Chef Healy looks at dishes. He admits there are some challenges to his location. For example, you can't call up your ingredient supplier at the last minute to add a special order delivery. However, this lack of convenience has forced him to branch out. When he is in a pinch, Chef Healy and his team head into nature and forage the island for delicious bites. The Laucala Island resort is proud to have created an amazing farm and garden that supports the kitchen and provides truly local products. Three large greenhouses grow the restaurant's tomatoes, lettuce, cucumbers and micro herbs. More than 240 acres of land is used to raise the resort's livestock of pigs, chickens, quails and even wagyu beef, which will be on the menu starting next year. For all foods they are not able to grow, Chef Anthony is happy to turn to the best growers in the village, supporting the local community in the process.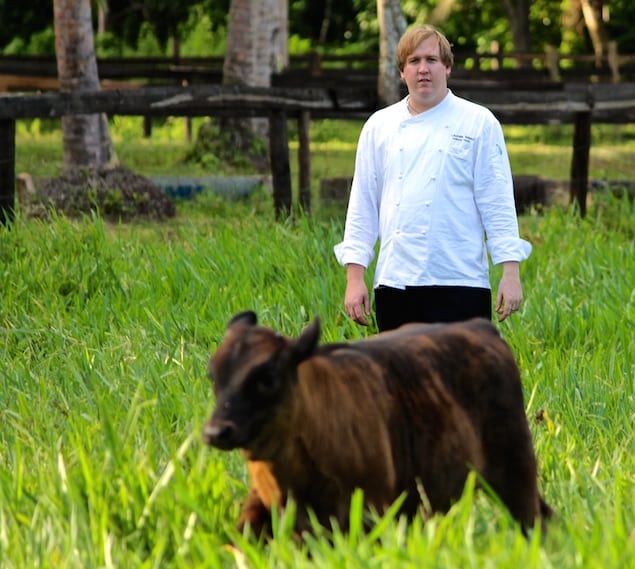 The resort is happy to serve some classic Fijian dishes such as Kokoda, a cold fish dish, but they also love to create new menu items with the local flavors. By working with the native produce and people of the island Chef Healy is proud to connect the tourist who come to the resort with the authentic tastes of the island. Rather than entering a resort and feeling cut off from the surrounding culture, the guests of Laucala are immersed in an authentic culinary discovery.
What is a food that is unique to the Fiji Islands? Chef Healy mentions daruka. It is a long stemmed plant that grows on the edge of the water. To eat, you peel back all the outer layers and enjoy its spongey like center. At Laucala you may see the daruka poached lightly in coconut milk with chili and herbs.
See Also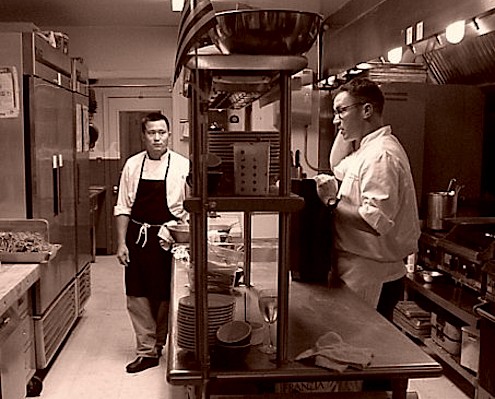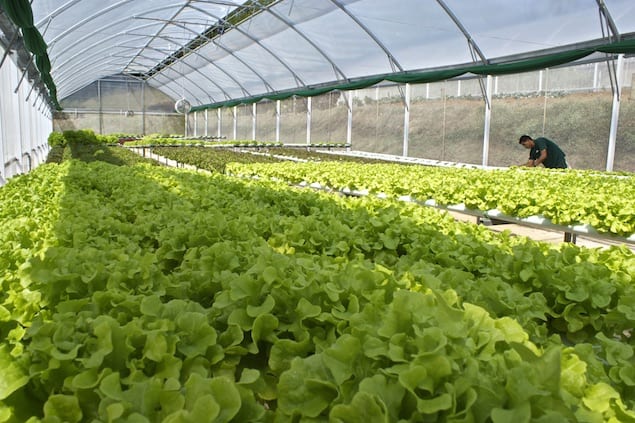 Perhaps one of the most exciting draws of Laucala and the surrounding islands is its fresh seafood. Chef Anthony depends on the local village fisherman to bring in the best of the sea each morning. Much of the fish is caught by spear at night, but the waters also are home to lobsters and crabs. Rather than placing an order with a seafood supplier, Chef Healy wait to decide what will go on the menu after seeing what the villagers are able to bring in that morning. While this can feel very limiting to a creative chef, he knows what he is serving will always be the freshest.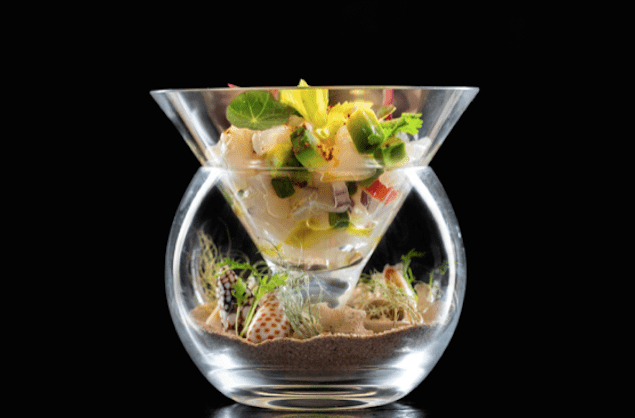 While you await a trip to Laucala, make Chef Anthony Healy's Coral Trout Ceviche.

Coral Trout Ceviche
Author:
Chef Anthony Healy
Ingredients
200 (7 ounces) grams of coral trout fillet skin off,
1 tbsp red onion
1 tbsp diced celery
1 tbsp diced tomato skin off
1 tbsp diced cucumber
1 tbsp diced pineapple
1 tbsp diced avocado
1 tbsp diced capsicum
1 tbsp diced coconut milk
2 tbsp lime juice
1 tsp chilli diced no seeds
1 tsp coriander
1tsp mint
Tostadas recipe
473 grams (16.7 ounces or about 1 pound) plain flour
2 grams salt
2 grams baking powder
59 grams (2 ounces) of pork lard
177 grams (4.1 ounces) warm water
Instructions
Ceviche
Add lime juice to coral trout and leave to cook in juice for 2-3 min just until the edges go white, add all the vegetables and mix thoroughly, finish with fresh herbs, salt and coconut milk, serve immediately
Tostadas
Mix flour, baking powder, salt and lard in a mixing bowl, Add warm water slowly until smooth dough is formed, rest for 20 minutes in fridge, roll out to a thickness of 5mm, cut out dough with a ring cutter 15cm in diameter. Fry at 180 degrees Celsius (350F) until golden, season with salt and espelette pepper powder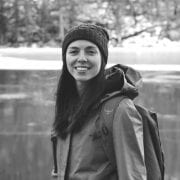 Annelise McAuliffe
Mandatory family outings to the Detroit farmers' market and nightly home-cooked meals cultivated Annelise's respect and curiosity for food. A graduate of The Culinary Institute of America, she spends her free time in New York City recipe testing, eating breakfast all day, and dreaming up international culinary adventures.