Salads are only boring if you let them. Making your own dressings is an inexpensive, easy way to spice up that most mundane of vegetables, and many dressings can double as a tasty marinade or dipping sauce. 
By Lauren Clason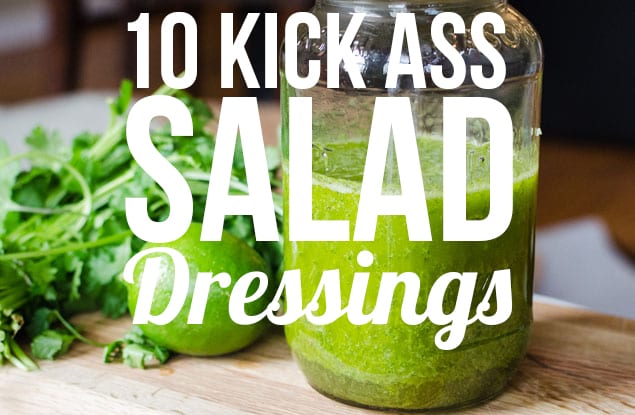 The potential flavor combinations in salad dressings are endless, and there's nothing more simple than whisking a few ingredients together in a bowl. Paul Newman is great, but after awhile you need to think outside the bottle. Sometimes your greatest inspiration can be found with the ingredients already inside your fridge.
1. Spicy Garlic Salad Dressing
 Two of the culinary world's favorite natural additives, spice and garlic, combined for a creamy dressing suitable for everything from tacos to Caesar salads.  Get the recipe.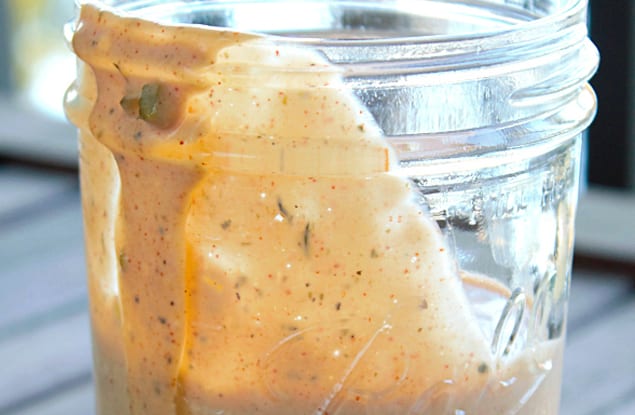 thissillygirlslife.com
2. Southwestern Avocado Salad Dressing
Add a little sunshine to your plate with this creamy avocado-buttermilk combo. This is taco salad's best friend. Try it as a chip dip, too. Get the recipe.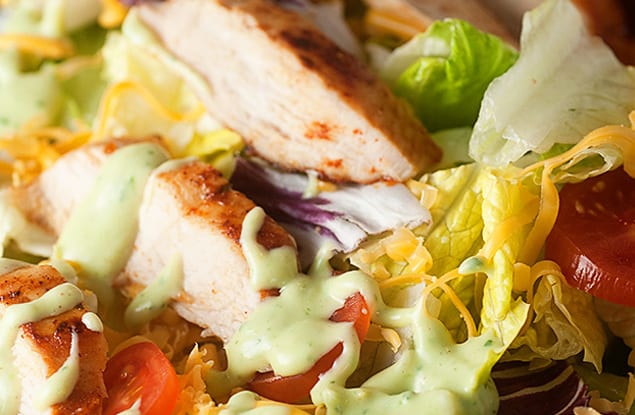 www.bunsinmyoven.com
3. Cilantro and Lime Salad Dressing
A vinegar-free option for all your salad needs, made from olive oil and lime juice. So refreshing.Want a creamier version? Throw in the suggested Greek yogurt. Get the recipe.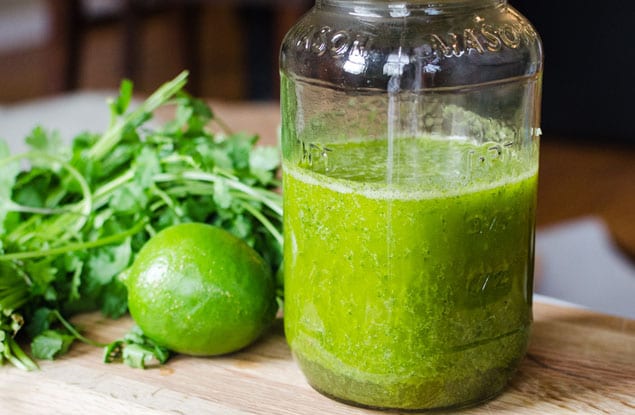 www.simpleawesomecooking.com
4. Lemon Honey Salad Dressing
Sweet and summery, this blend would also make a great marinade for a grilling-friendly recipe. Try as a vegetable accompaniment or brush over chicken before cooking. Get the recipe.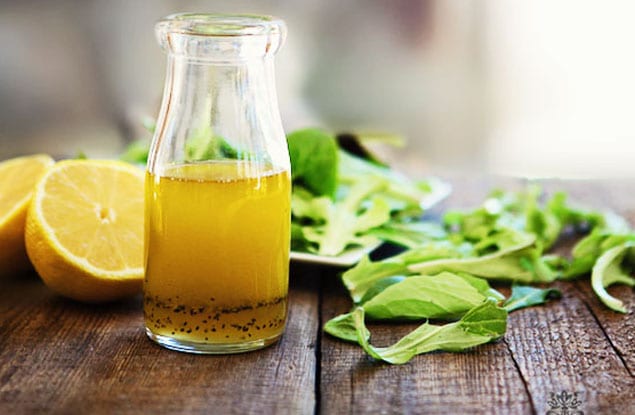 www.freshfamilycooking.com
5. Citrus Shallot Salad Dressing
This recipe could  easily double as a marinade. Don't be afraid to also test it out on a grain salad such as quinoa or couscous. Get the recipe.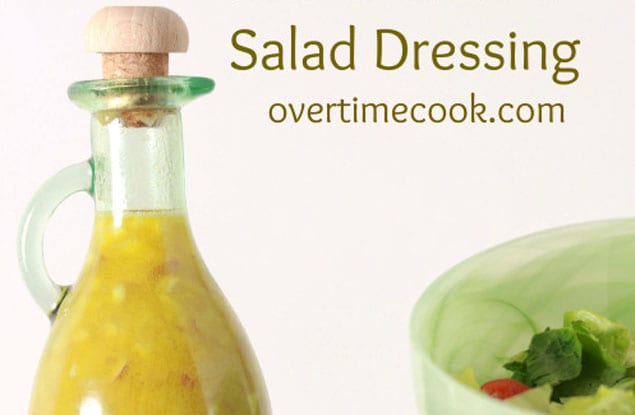 overtimecook.com
6. Basil Honey Salad Dressing
Simplicity at its finest, these five classic ingredients combine for one beautiful result. Be sure the salad has crispy croutons to soak up this goodness. Get the recipe.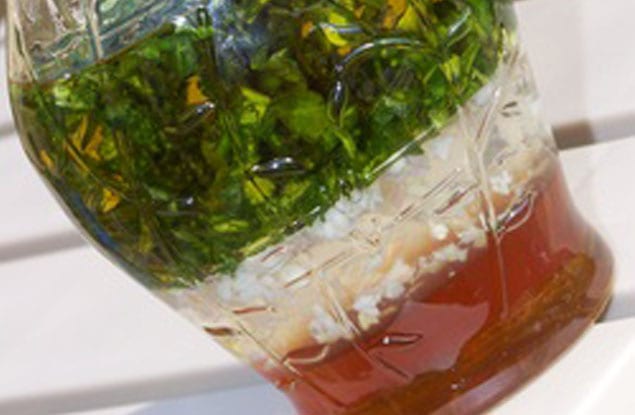 www.creativekidneycooking.com
7. Ginger Miso Salad Dressing
Do sushi night the right way and add this topping to your pre-dinner salads. Don't forget the miso soup!  Get the recipe.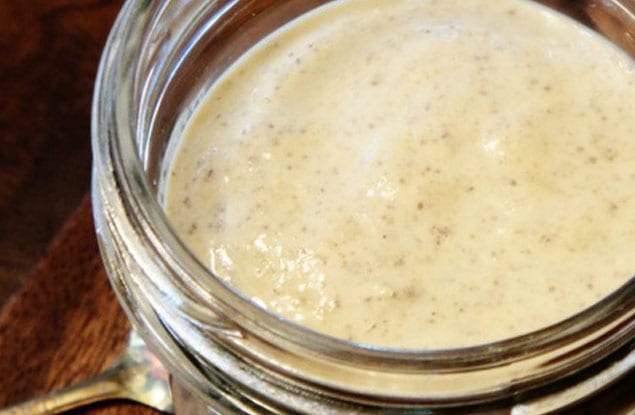 nouveauraw.com
See Also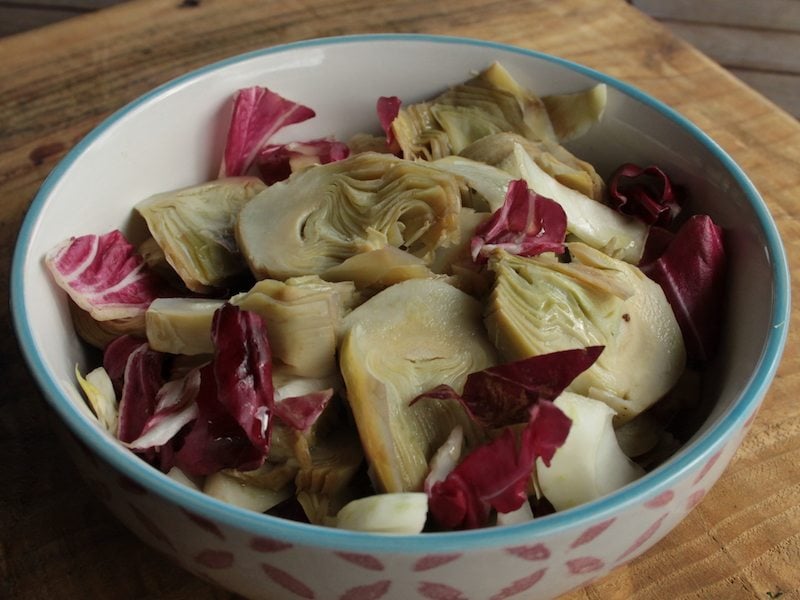 8. Sweet Vidalia Onion Salad Dressing
A fun vinaigrette with a slight twist, this dressing uses sweet onions, as well as dashes of sugar, ground mustard and celery seed. Perfect dip for a crudite platter. Get the recipe.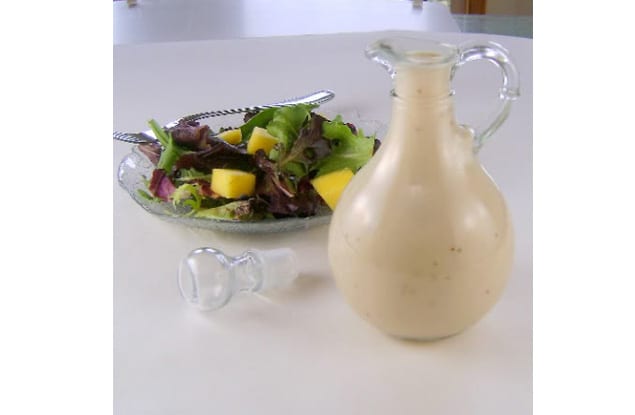 oneperfectbite.blogspot.com
9. Lemon Dijon Salad Dressing
This dressing is a lighter take on the traditional honey mustard dressing. Do not hesitate to drizzle over your  favorite chicken salads. Get the recipe.
missinformationblog.com
10. Maple Balsamic Dressing
This tangy-sweet mixture is great for grilled pork chops. Not to mention any salad or even over strawberries for a grand finale of a dessert. Get the recipe.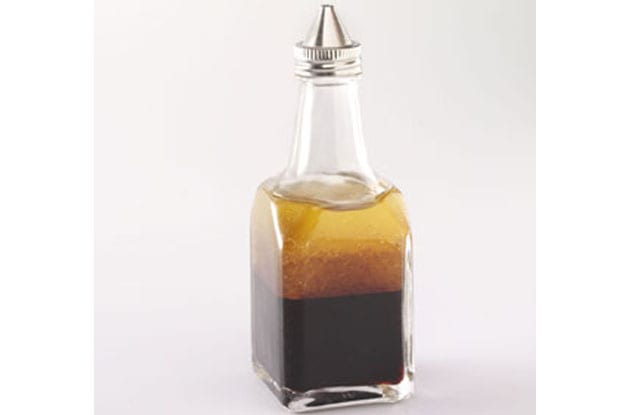 tasteofhome.com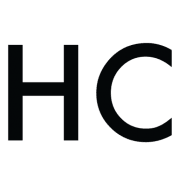 Lauren Clason
Lauren is a freelance writer based in Washington, DC. She is known to order the most bizarre thing on the menu when dining out, and she still calls her mother when she can't remember Grandma's recipes.