Make your next bowl of soup, specifically pho, something new and exciting. But it we're being honest here, you'd know that many of these tips also apply to ramen, your favorite Thai curry soup, or even that plain bowl of tomato soup that needs some pizzaz.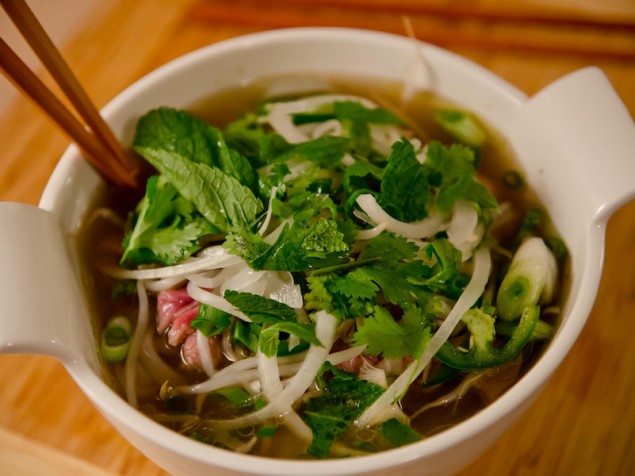 It's time to leave that boring bowl of chicken noodle soup behind. Try pho. For starter recipes, try this one or this recipe.
Pho (and all good soups, really) are all about the perfect toppings and fun sauces. Check out these tips for your add-ons.
Keep Things Classic
For a classic take on pho, top your bowl with a squeeze of lime, some spicy peppers, crunchy bean sprouts and cut onions. Needing some extra, healing spice? Add fresh ginger to your broth for great flavor.
Fresh Toppings
Think spring and top your bowl with green onions, fresh basil, mint or cilantro for beautiful cooling, refreshing flavors and bright green color.
See Also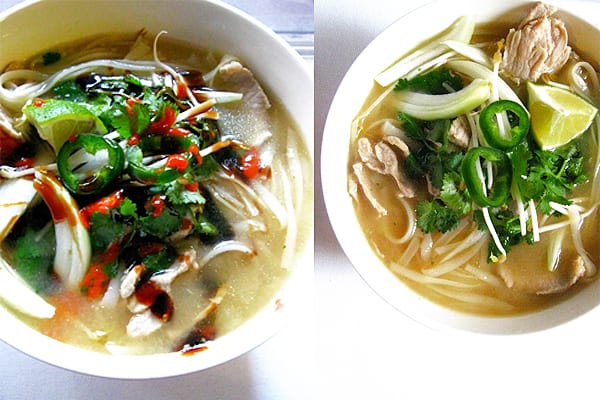 Add Crunch
While bean sprouts bring the classic crunch, consider adding peanuts, fried onions, or snap peas for a new twist with perfect texture.
Get Sauce-y
Our fridge is always well stocked with Asian sauces, whether it is the versatile fish sauce or the less traditional Sriracha Mayo, which, by the way, is perfect on just about any sandwich. We tasted all of Lee Kum Kee's Sriracha sauces and fell in love with their Sriracha BBQ sauce on our chicken pho. A Chili Garlic Sauce is also the perfect way to bring some spice to your bowl. Plus, it's a super easy meat marinade, so it won't waste away in your fridge.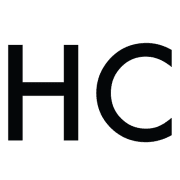 Honest Cooking
The Honest Cooking editorial team handpicks inspiring culinary stories to share with you that we think are beautiful. As an international online culinary magazine with the ambition to truly change the face of online food media we hope to create an inspiring place for serious culinary debate, salivating recipes, interesting food news and international food-fun.