Columbia, South Carolina's food scene is evolving and growing to accommodate more passionate farmers, distillers, and food masterminds than ever before. Here are some of our favorite bites and sips, old and new, that add delicious value to Columbia's cuisine and culture.
By Annelise McAuliffe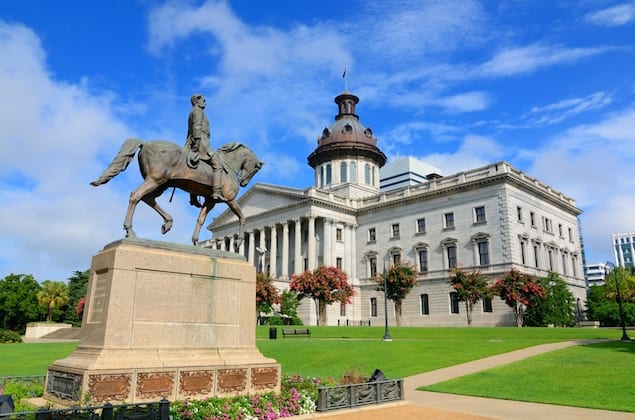 Shutterstock: Sean Pavone
We visited Columbia for a long weekend, but easily could have spent weeks eating our way through the vibrant city. While nearby Charleston may often steal the spotlight, South Carolina's capitol has a food culture that is a beautiful community of enthusiastic creators. What's your favorite spot in Columbia? Be sure to let us know!
Many of the chefs and owners in Columbia were so excited to talk not only about their food, but how they fit into the large food community of the city. Check out their answers!
For A Taste of the Food Culture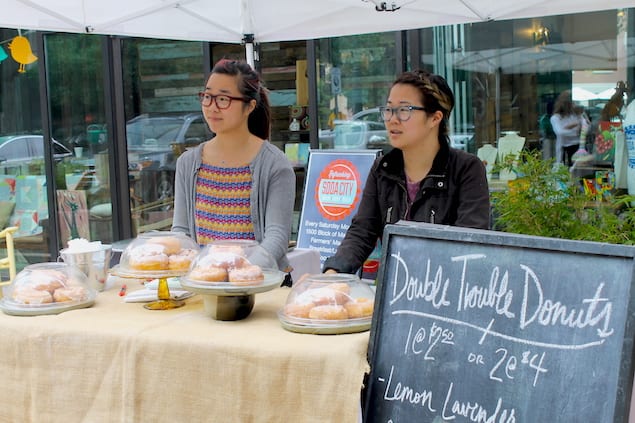 Double Trouble Donut's Stand at Soda City
"Columbia is […] a canvas with much yet to be painted, a puzzle only partially put together. And, unlike most other places, our climate makes year-round food production possible. Day-to-day living in Columbia is easy, inexpensive, convenient, so you can more easily focus on new challenges." -Emile DeFelice
Soda City's founder Emile DeFelice is doing things right. Like any good food or drink establishment, Soda City brings the people of Columbia together with its delicious events and ideas. Stop by the market and check out the many food creators and growers of the area. Going beyond a traditional farmer's market, Soda City Market features dozens of local artists, artisans, and foods each week. Rain or shine the market is a perfect way to start off a trip to Columbia by getting a lay of the food land.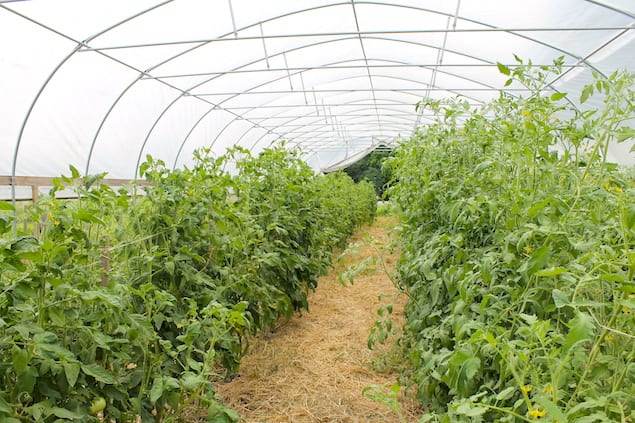 "Farm to Table Event Co was built to unite Chefs, Farmers and the Community together over fresh local food. People are talking about their experiences, about the food, about the farmers and chefs and encouraging others to participate. I could not be happier that the community is delighted by local fresh food and we are accomplishing our mission on a regular basis. Columbia is where I grew up and there are some of the best traditions that involve fresh local cuisine here that make my memories the best. From Oyster Roasts, low country boils, fresh summertime tomatoes […] there is a comfort in the culture and I want to make sure people remember to unplug and enjoy what is around them." Vanessa Driscoll Bialobreski
Father and son team, Eric and Robbie McClam, founded their urban farm as a way to give their city of Columbia its own natural roots that could grow and change the community. Providing fresh produce to area and its chefs, City Roots has grown to be 2.75 acre farm and a vital connector in Columbia's food scene. Their produce, especially microgreens, can be enjoyed at restaurants around the area. Teaming up with Vanessa Driscoll Bialobreski of Farm to Table Event Co., City Roots is now also home to beautiful farm dinners. Local chefs, artisans, and musicians have come together to create beautiful dinner events right on the farm. Not only are the events delicious, but they are a great way to learn about the Columbia community.
The Best of Breakfast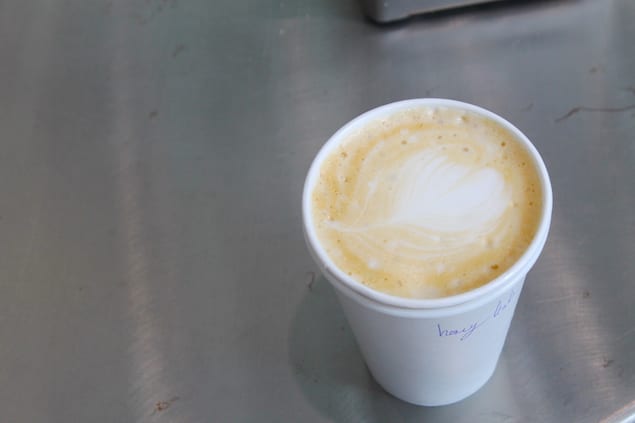 Famously Hot Latte at Drip
"We believe that every cup of coffee that we brew or shot of espresso that we pull can, and should be, better than the last."
Brunch is a popular meal around Columbia and we weren't able to visit all the favorites serving up delicious breakfast option, but we do know a great place to grab a unique coffee. Be sure to head to drip to try their honey habanero latte. With just a touch of heat, this is a cup of joe that will wake you up and make you a tried and true Drip fan.
Located in West Columbia a few doors down from the well-loved Terra, one can find a perfect brunch menu. Complete with Hangover Hash Browns topped with all the fixings and fluffy cinnamon pancakes, Café Strudel is a fine place to start your day with brunch cocktails to match. Head back for dinner to discover out a whole different vibe.
Favorite Lunch or Dinner Spots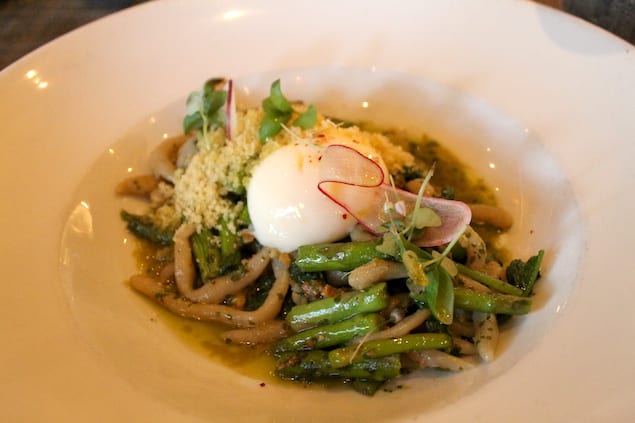 "[We are] constantly bringing together chefs from the area to contribute to the greater food scene of Columbia. Through our Under The Table dinner series, we challenge chefs to think outside the box and create menus that take us out of our comfort zone and further our culinary education. In these collaborative dinners we learn from (and challenge) each other and raise the bar for our own ambitions, creating an ever-growing diversity of food for local diners. I hope to help create a better cultural understanding of the importance of buying local, cooking seasonally and developing relationships with farmers that benefit all Columbians. This is a grassroots effort that I feel many of the areas chefs truly believe in and only through the addition of more people can this dream be realized. " -Chef Todd Woods
Located right on Main Street and directly across from the State House, be ready for an incredible menu highlighting the best of the south topped off with a great view of the capitol. The kitchen creates a variety of dishes to suit any eater, whether they are looking to discover something new or stick to well-done classics. Read more about The Oak Table here.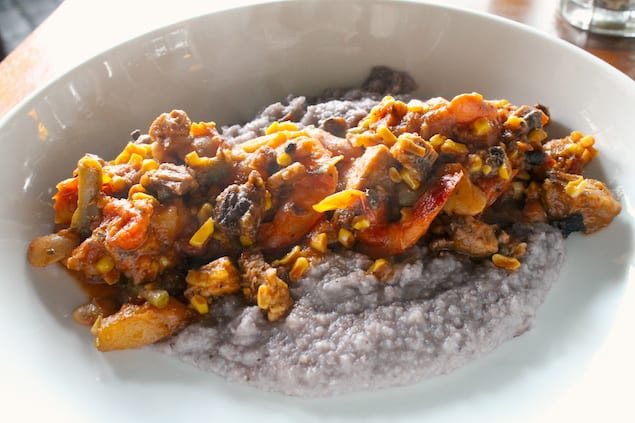 "At [Motor Supply Co. Bistro] we want to pay homage to our amazing farmers who grow and supply us with the best ingredeints. […] Even our cocktails are "farm to shaker"." -Chef Wesley Fulmer
Located in the area of Columbia know as the Vista on Gervais Street, Motor Supply is proud to be a part of the revitalization of this area of the city. Come by to see all of the growth and for a meal at the Columbia food scene staple. Head Bartender Josh Streetman's creations, as well as their award winning wine list, will keep you well watered at lunch or dinner. Owner Eddie Wales has worked hard alongside Chef Wesley Fulmer to highlight local producers on their menu. All together, they have created a restaurant that speaks to the diners and creators of Columbia and has been doing so for the last twenty-five years. Their menus are ever changing so be ready for something new and unique every time. When we visited, we enjoyed a beautiful dish of blue polenta with South Carolina shrimp and succotash.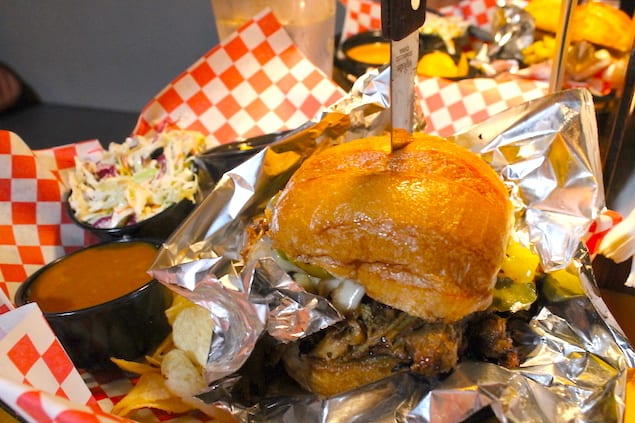 "Barbecue is a happy word, a happy thing, I just want to convey this feeling of happiness to Columbia." -Jimmy Phillips
Located a short drive out of the main downtown area, Southern Belly BBQ is a small eatery filled with goofy antiques and tchotchkes gathered by humble owner, Jimmy Phillips. The dimly lit space prides itself on smoking, braising, and barbecuing all of their meats as well as making their sauces from scratch. Their menu breaks down the different styles of sauces based on southern regions for BBQ newbies and includes a few fusion creations, like the Yum Yum, an Asian remoulade. All the meat at Southern Belly is cooked and presented without the sauce so diners can taste the deliciously tender cuts as is and then add as much as they choose. According to Jimmy, the low and slow flavors you take the time to create while cooking the meat should not be smothered in sauce. Be sure to stop by and enjoy their delicious barbecue!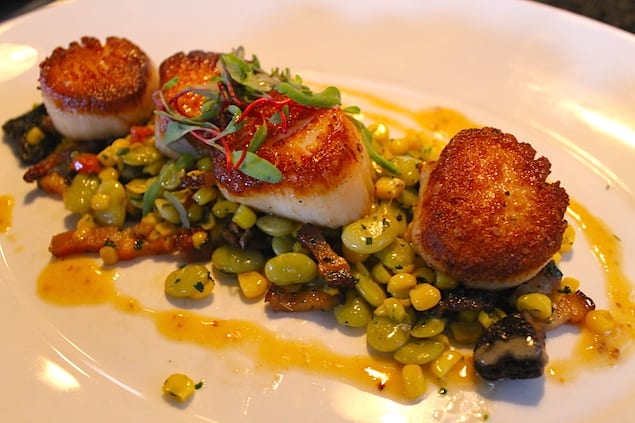 "We try to be a leader in the food community of Columbia, in that we've opened this restaurant with the belief that simple, seasonal ingredients make better dishes. We're consistently pushing ourselves to improve and exceed the expectations of our diners. We knew that the market needed a great, Chef-driven restaurant, so after moving around the South soaking up knowledge, we set up shop here to apply what we learned, and create something the community could be proud to call their own. The food scene here is evolving and picking up steam, and we try to keep pushing the envelope."– Chef Mike Davis
Located just over the Gervais Street Bridge that connects Columbia and West Columbia is Terra, owned and operated by Chef Mike Davis. Since 2006, Terra has been a leading establishment as the Columbia restaurant scene continues to mature and multiply. Focusing on the flavors around them, diner will find items like butterbean succotash, morels, summer squash, heirloom tomatoes, or local Anson Mills grains, dotting the menu. They are open only for dinner so be sure to stop by with an appetite that is ready for wood oven pizza, seared scallops, and fresh gnocchi. Read more about Chef Mike and Terra here.
Drinks and Bites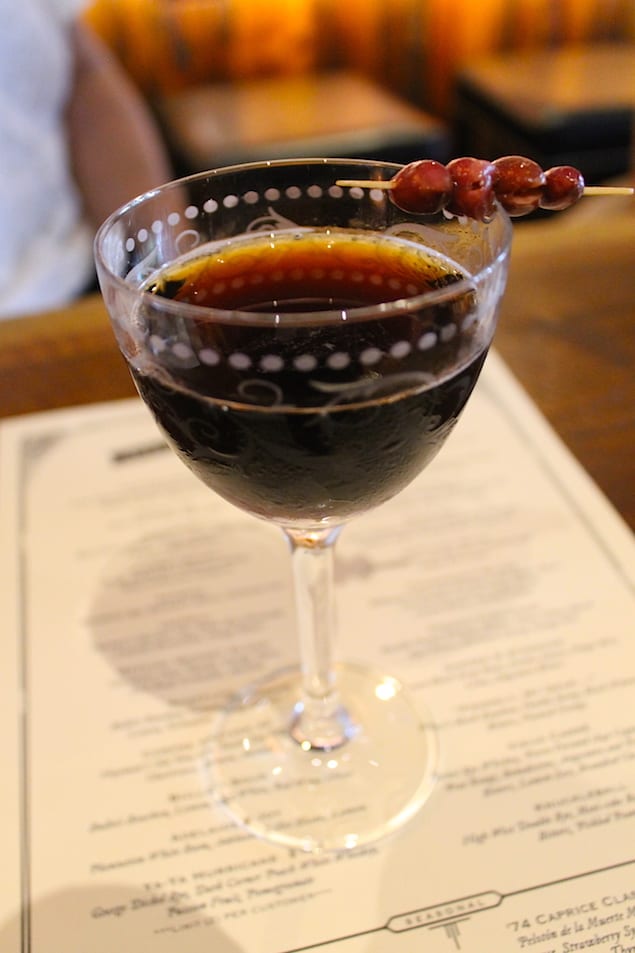 See Also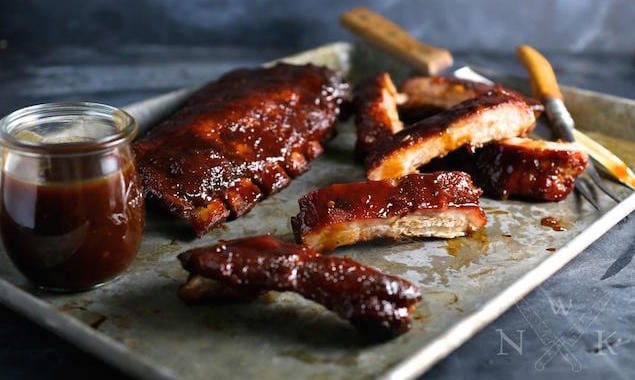 "I've been cooking for Columbia since opening Mr. Friendly's in 1995 and STILL feel there aren't enough restaurants. As the city has grown, so has it's appetite for great food. As the food scene has grown in Columbia, so too has the farm scene that supports it. Being at the center of such an agriculturally rich state, we're able to craft exceptional food because we have access to exceptional ingredients." -Kristian Niemi
Created by local restauranteur Kristian Niemi, Bourbon is a perfect place for a great cocktail. Not only are the bartenders skilled, but they are award-winners of their craft and passionate about what they do. Sit at the bar or settle into the high-backed booths for an intimate bite. Their menu features cajun-creole food to match with their bourbon heavy cocktail selection. While we especially loved their appetizer and bar menu, including creole pimento cheese tots, they are open for brunch, lunch, and dinner, too.
Delectable Sweets
"We created Sweet Cream because […] to give Columbia a better alternative to mass produced ice cream. We make small batches of traditional and unique flavors using our local resources as much as possible. Our customers appreciate knowing that our ice cream is made fresh and where our ingredients are coming from." -Owners Joe and Jessica Kastner
Head to Main Street to beat the heat with Sweet Cream Company's ice cream. Churning out their own waffle cones and an ever-changing array of flavors made without unnatural ingredients, Joe and Jessica Kastner are really taking a classic dessert to the next level. Grab a scoop of fun creations like black sesame and ginger, spicy pecan, peanut butter pie, or goat cheese with nasturtiums.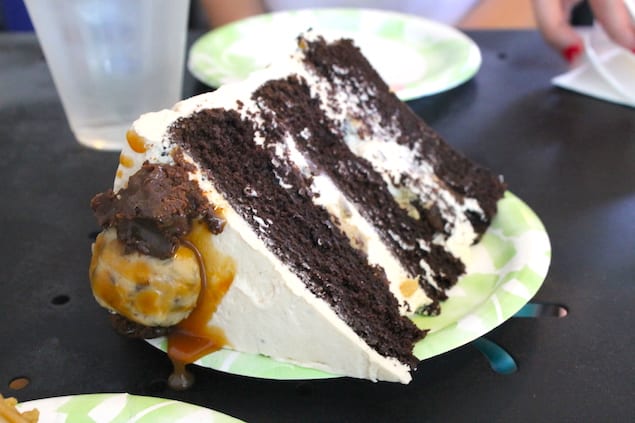 "I love Columbia's food scene because people here are so supportive of locally-owned, small businesses. I feel like Columbia's food scene is the hidden gem among the larger surrounding cities like Charleston and Charlotte." -Owner Erin Nobles
Brownies, cookies, caramel cake, savory biscuits. Just a mention of those baked delights are more than enough encouragement to sell you and get you over to Silver Spoon. Be sure to check out their Instagram to see what beautiful cakes they have in their case on the day of your visit. Think Hummingbird Cake, Salted Caramel and Chocolate with Brownie, or even a Thin Mint flavor. Hurry in while the slices last! Our favorite was a classic southern caramel pound cake baked in a ring pan and glazed with a sweet caramel icing. No matter what you choose, Silver Spoon Bake Shop is a beautiful and affordable array of sweet comfort food.
Beverage Scene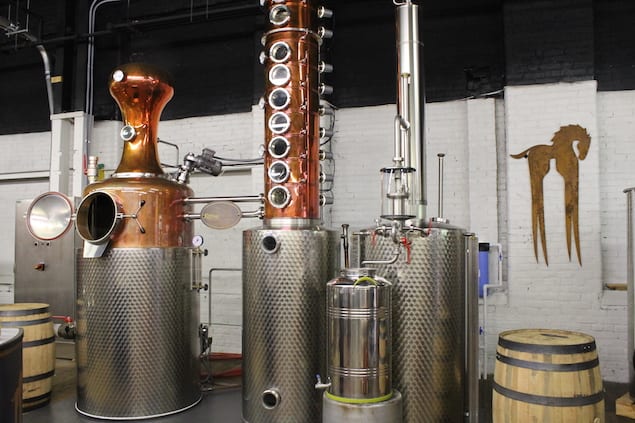 The pioneer distiller of the Soda City, Copper Horse makes a vodka and aged gin made from locally grown and milled grains. They have also branched out into making two cream liquors, Salted Chocolate Truffle and Pecan Praline. You can stop by for a tasting and tour or explore the local bar scene of Columbia to see who is serving up the local spirits. Our summer favorite was of course their rum punches served over cool, shaved ice.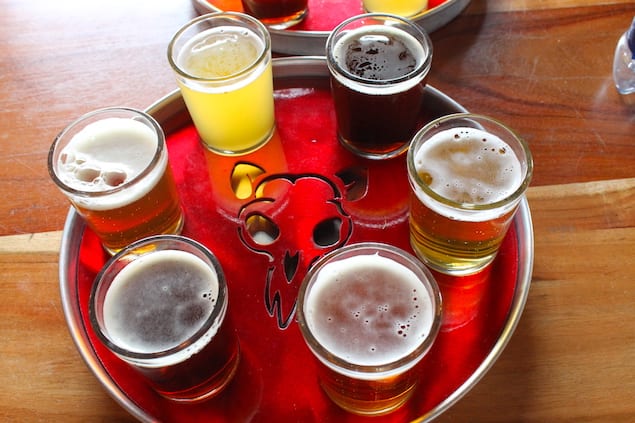 "We provide a pub scene within our tap room. We sell food on a limited scale, […] BBQ plates, fine craft cheese and Charcuterie boards and we do specials from time to time on our smoker or grill. Our beer garden is expansive with plenty of room to roam around as groups bring the family pet. We have events and music planned throughout the year, which attracts people from all walks of life who enjoy our environment. River Rat Brewery is more than a production brewery selling beer through out the state of South Carolina. We have been in business 1.5 years and will double our production this year to 2600 Barrels. Prost!"-Mike Tourville
As you can see, River Rat is more than a brewery. It is a community experience looking to create a fun environment for all. If you are looking for a wide range of beers complete with fun names and interesting flavor additions, River Rat should be a stop on your list. When you visit, check out their unique beers like Peanut Butter Porter or seasonal favorites such as their Twisted Lemon Wheat beer, but don't overlook their guest taps. They love to feature other brewery beers and its a great chance to taste beers that have inspired and wowed the River Rat team. Stop by to spend an afternoon outside playing corn hole, trying brews, and biting into their new food menu.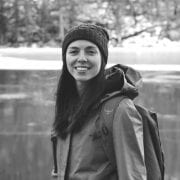 Annelise McAuliffe
Mandatory family outings to the Detroit farmers' market and nightly home-cooked meals cultivated Annelise's respect and curiosity for food. A graduate of The Culinary Institute of America, she spends her free time in New York City recipe testing, eating breakfast all day, and dreaming up international culinary adventures.