Sponsored Post: It's the perfect time of the year to remember to be a little sweeter. Whether it's dropping off dinner for a neighbor or bringing in a treat for your coworkers, let's be sweet more often. We've partnered with the North Carolina SweetPotato Commission to bring you some sweet inspiration.
Try this fun twist on the usual taco salad by adding sweet potato noodles. They are packed with vitamins and add a nice sweetness and crunch to this taco salad.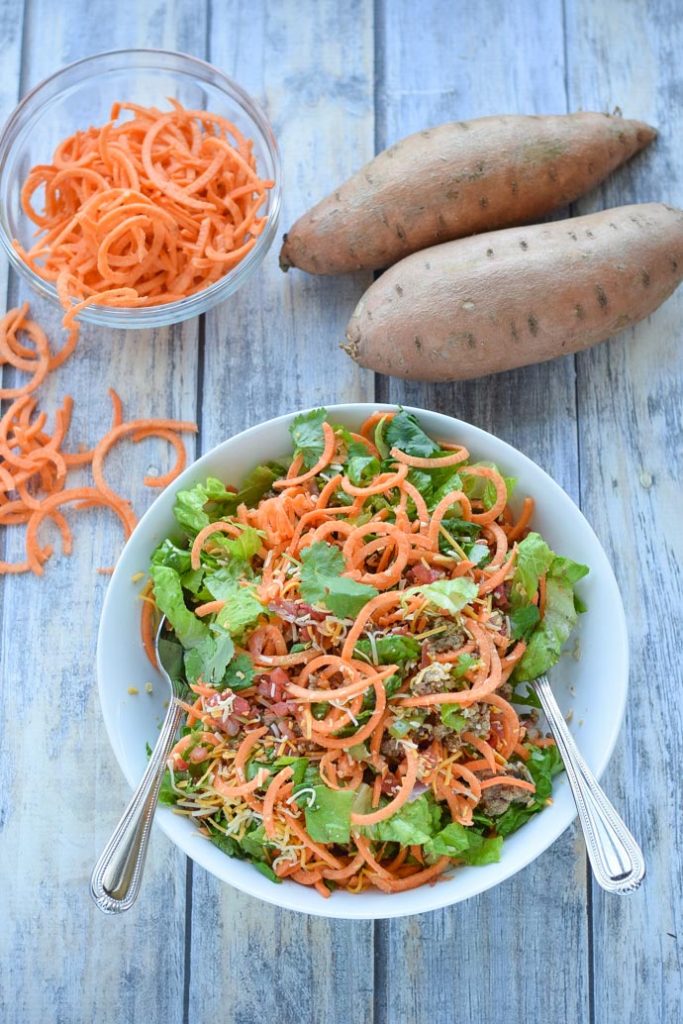 One of the best ways to show you care for someone is to prepare healthy dishes for them like this Sweet Potato Noodle Taco Salad.
Sweet potatoes are packed with vitamin A and fiber and one medium sweet potato has a mere 100 calories. Did you know that North Carolina is the number one sweet potato producing state?
When the North Carolina SweetPotato Commission asked me to create a sweet potato recipe as part of their initiative, Be Sweet More Often, I jumped at the chance. Besides I am a HUGE sweet potato fan as you can see from this Gluten Free Sweet Potato Casserole and this Sweet Potato Noodle Stir Fry with Steak. They are versatile and convenient!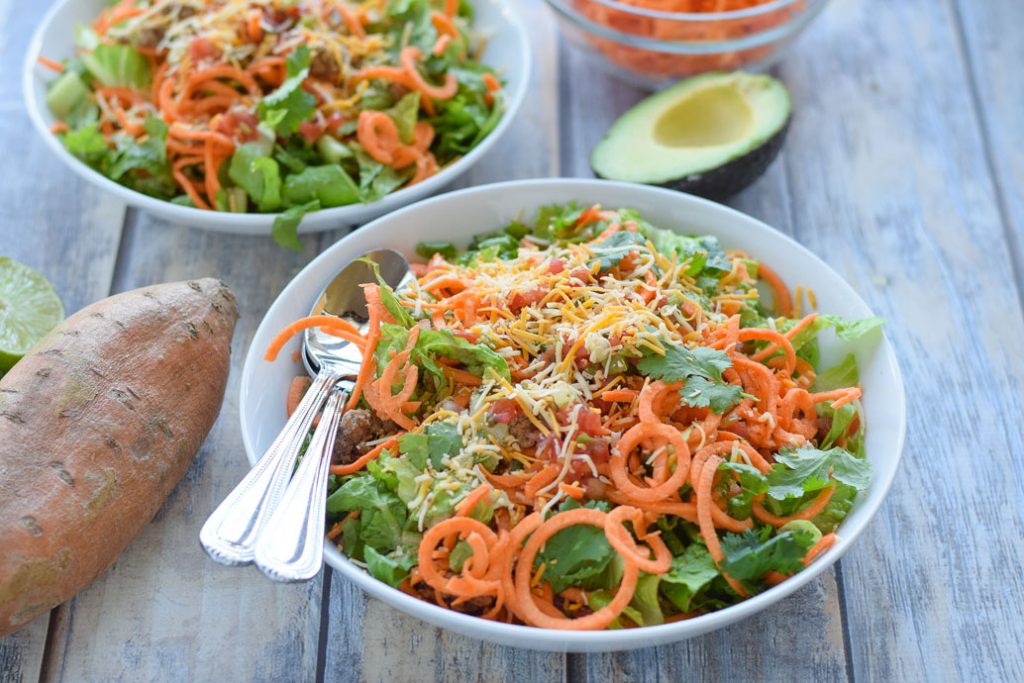 I love making vegetable noodles because they are such a great alternative to pasta and low in carbs. You can easily make sweet potato noodles with a spiralizer or you can buy them pre-cut in most grocery stores. OR you can just cut them super thin yourself, just watch those fingers! When making salads out of sweet potato noodles, you can give them a quick saute in a non-stick skillet with olive oil just to soften them up or you can eat them raw. I prefer mine sauteed.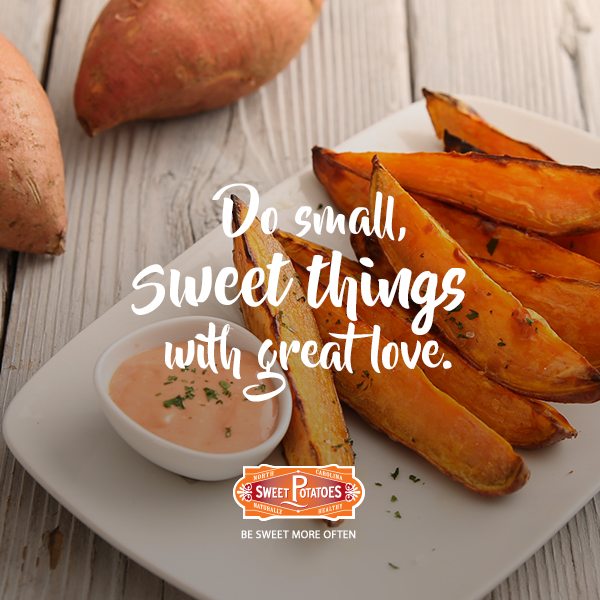 This Sweet Potato Noodle Taco Salad is so simple. The fresh salsa serves as the perfect dressing and it's full of fresh tomatoes and spices. It's sure to fill you up with all the spicy beef, sautéed sweet potato noodles, and crunchy lettuce. It's going to become your favorite way to eat a taco salad, I promise!
Be sure to enter the giveaway below for the change to win a Vitamix for you and one for a friend!
For even more sweet holiday inspiration, check out this video.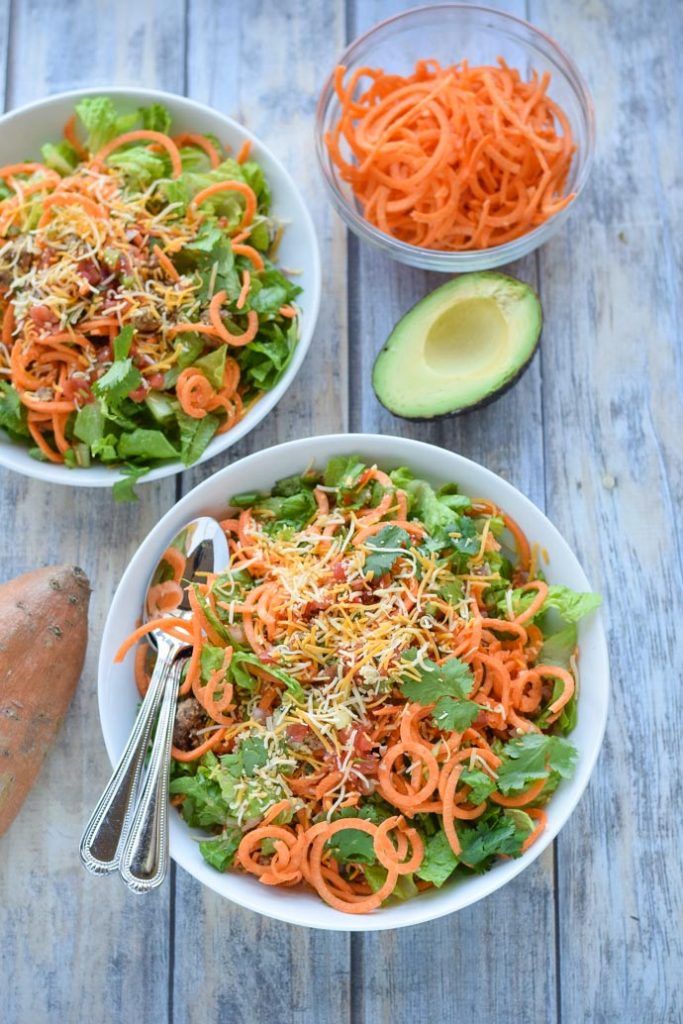 Karen Kelly
I am a blogger, photographer, recipe developer and mom. With three kids keeping me busy, I am always looking for easy, healthy dishes that can be prepared quickly.