Navratri, meaning "nine nights" is a Hindu holiday that celebrates the feminine form of the Devi, or godess. In honor of this nine day celebration where one must fast, this is a sweet potato recipe to have in small amounts throughout the celebration.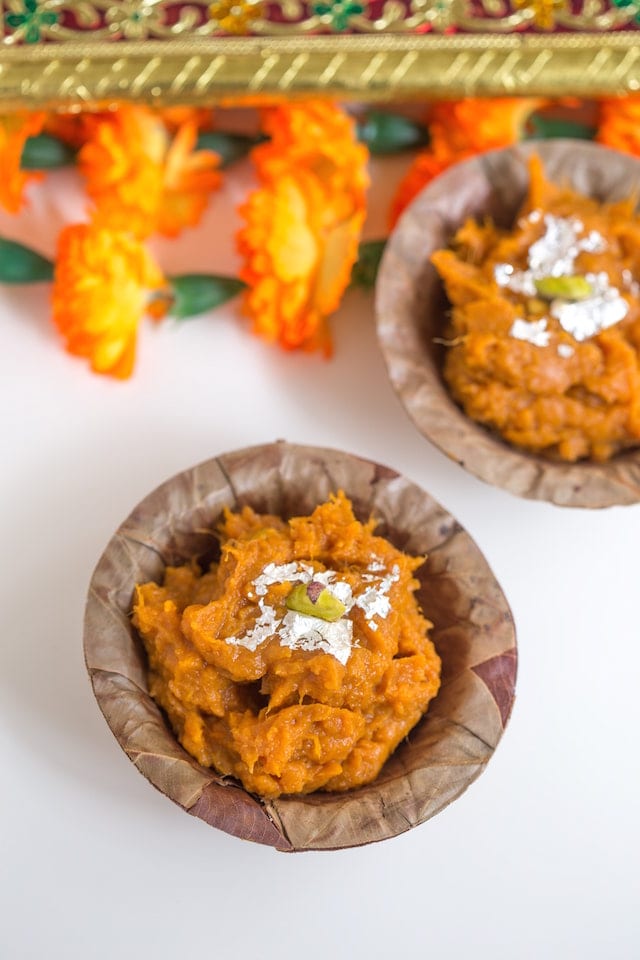 'Navratri' means the 'nine nights'. 'Nava' means 'nine', and 'ratri' means 'night'.During the nine nights and ten days of Navratri, the three forms of the Devi (Durga, Lakshmi, and Saraswati) are invoked. On this occasion I decided to make sweet potato halwa.
The first three days of Navratri celebrate the Devi in the form of Durga. In the presence of Durga Shakti, negative forces fade away. She transforms negativity into positivity.
The next three days of Navratri honor the Devine in the form of Lakshmi. Lakshmi is the goddess of wealth and prosperity. Wealth is a vital ingredient bestowed upon us for the maintenance and progress in our life. It is much more than just having money. It means abundance in knowledge, skills and talents. Lakshmi is the energy that manifests as the complete spiritual and material well-being of a person.
The final three days of Navratri are dedicated to Saraswati.
Saraswati is the goddess of knowledge – the one who gives the essence (Saara) Self (Swa). She is often depicted as being seated on a rock. Knowledge, like a rock, is a steadfast support. It stays with us at all times.
See Also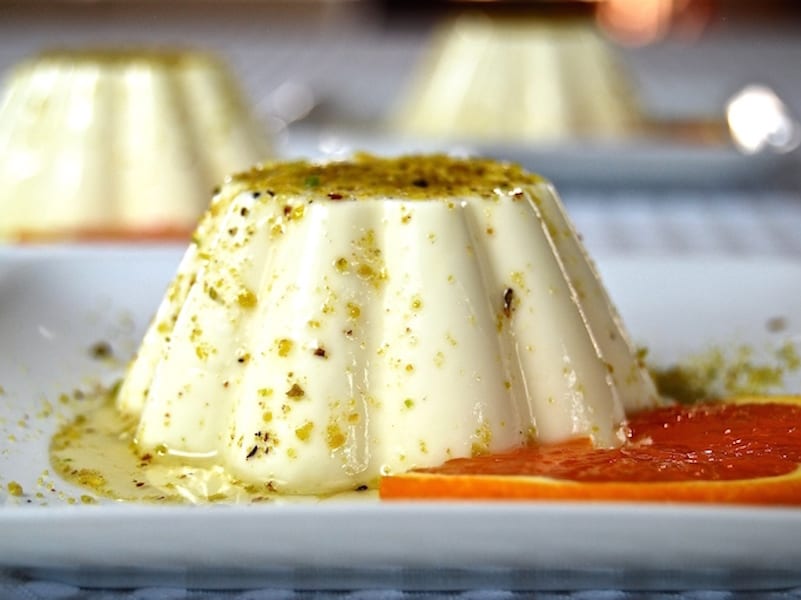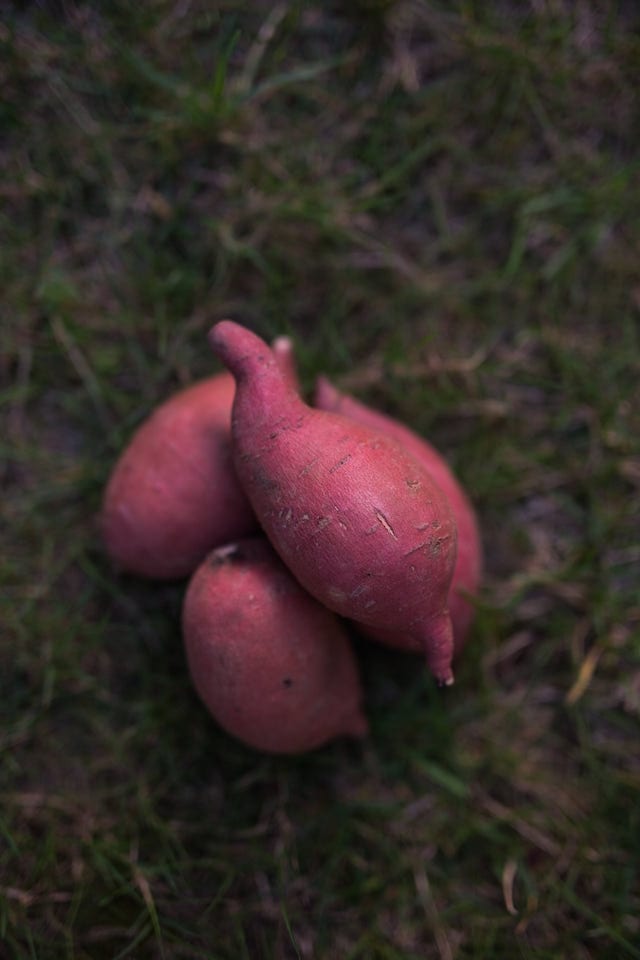 Devotees fast for 9 days and this recipe is quick dessert recipe consumed during fast.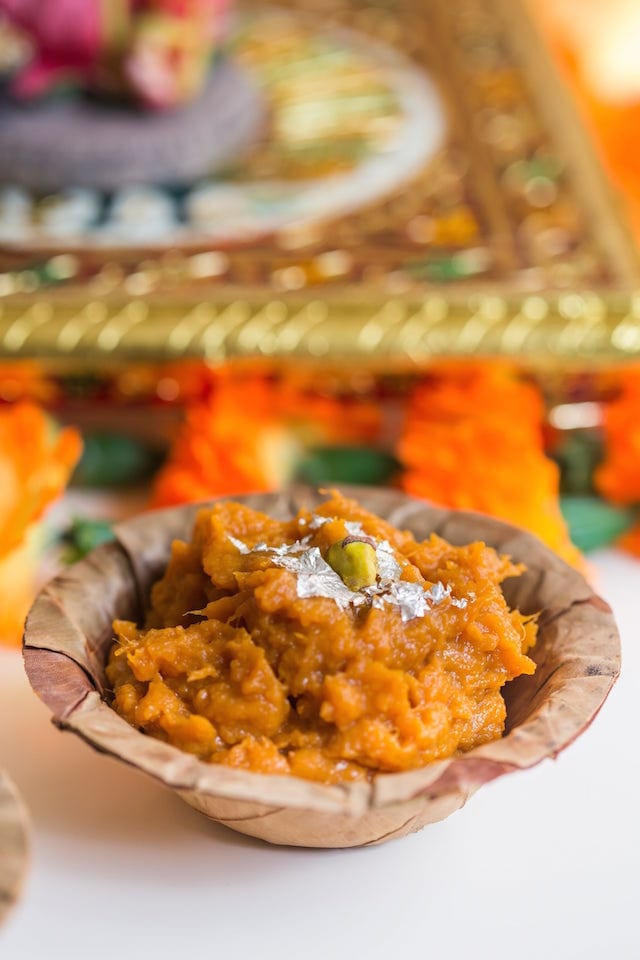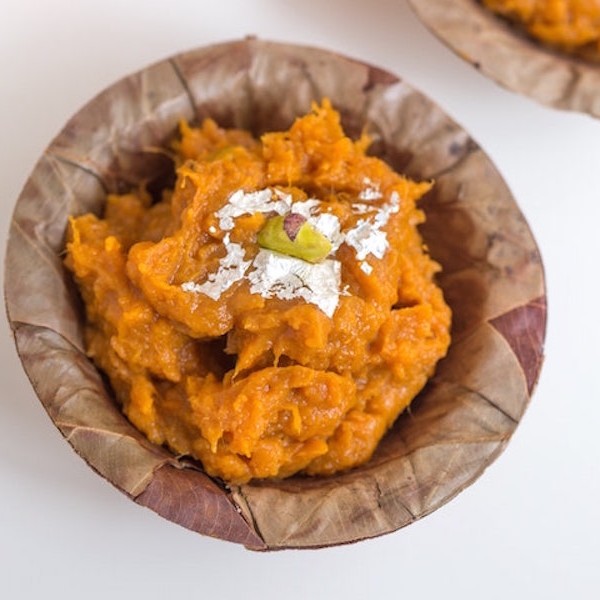 A Sweet Potato Halwa Recipe for Navrati
Anita Mokashi
Ingredients
2

sweet potatoes

2

tbsp

ghee

4

tbsp

jaggery

1

tsp

cardamom powder

pistachios for garnishing

Silver Warkh for garnishing.

You can order Silver Warkh on http://www.mefestive.com/products/edible-silver-leaf
Instructions
Boil sweet potatoes. Once boiled mashed the sweet potatoes

Heat ghee in a pan

Add mashed sweet potatoes, jaggery, cardamom and pistachios. Cook for 5 minutes

Garnish with silver warkh and serve it warm
Anita Mokashi
Anita Mokashi is based in California, but born and brought up in Mumbai, India. Her blog Crave Cook Click is mostly about Indian cooking, but occasionally she shares recipes from other cultures and cuisines too. Anita is also the publisher of a popular photography blog.