Natchez, Mississippi is known as the Biscuit Capital of the World and one of its chefs, Regina Charboneau, has spent the majority of her life perfecting her biscuit recipe. Check our her tried and true sweet potato biscuits.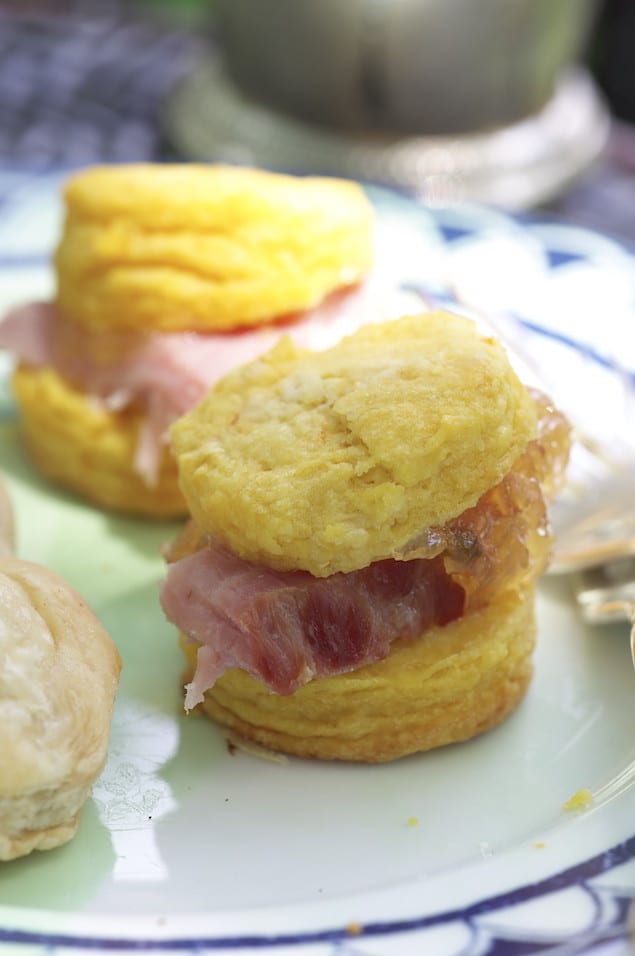 Image by Chef Regina Charboneau
The river community of Natchez, Mississippi is home to a diverse dining culture and is also proudly known as the official Biscuit Capital of the World. In celebration of September's National Biscuit Month, we connected with Chef and Restauranteur Regina Charboneau to hear more about her famed sweet potato biscuits.
How do you make biscuits that stand out in the Biscuit Capital of the World?
Regina Charboneau:The key is to practice, practice, practice. It certainly helps to be born in the Biscuit Capital, and it does not hurt to begin cooking at 10 years old. I preferred to stay home from school with a fabricated ailment so I could play in the kitchen and bake. I always say that "I learned techniques in Paris but the touch came from Natchez" […]The memory of taste is a great tool, I had so many fabulous biscuits growing up in Natchez. I relied on those memories and extracted qualities that stood out.
Did you have many recipes until you got to this perfect formula?
RC: I felt I mastered biscuits when I was in school in Paris in 1980. I incorporated the technique of laminating (folding and turning, as in making puff pastry) into my biscuit recipe. I continue to improve the craft of Biscuit making by doing it almost every day. In recent years I began using a tea towel to work my dough on to make clean up easier, but discovered it was a great tool to turn and fold my biscuit dough and they keep getting better. What I love about biscuit making is you get better at it every day.
Image by Chef Regina Charboneau
What is your favorite food to serve with these biscuits?
RC: My favorite combination is my sweet potato biscuit with country ham and my pineapple-jalapeño jam. […] Make them full size and fill with soft scrambled eggs, lobster, chives and crème fraîche for brunch or like any good biscuit- it can stand alone.

Sweet Potato Biscuits from the Biscuit Capital of the World
Natchez, MS is known as the Biscuit Capital of the World and Chef Regina Charboneau, has spent her life perfecting her recipe. Make her tried and true sweet potato biscuits.
Author:
Regina Charboneau
Ingredients
3 cups all-purpose flour
3 tablespoons baking powder
3 tablespoons sugar
½ cup (1 stick) salted butter, chilled and cut into 2-inch cubes
1 cup (2 sticks) salted margarine, chilled and cut into 2-inch cubes
1 small sweet potato, baked, peeled, mashed, and chilled (to measure 1 cup)
1¼ cups buttermilk, chilled
Instructions
Put the flour, baking powder, and sugar in the bowl of a stand mixer fitted with the paddle attachment. Blend the dry ingredients on low for 15 seconds.
Add the butter, margarine, mashed sweet potato, and buttermilk to the bowl. Turn the mixer on medium speed and count to ten. There should be visible chunks of margarine and butter in the dough.
Generously flour a work surface. Roll the dough into a rectangle about 2 inches thick, fold into thirds, and roll again. Turn the dough one-quarter turn and roll out again to a 2-inch thickness. Fold into thirds again and repeat the process for a total of four to five times until the dough is smooth. The dough should have a yellow ribbon effect where the butter and margarine are rolled out. This is a good sign that the biscuits will be flaky.
Roll the dough one last time to a 1½-inch thickness. Using a 2-inch floured biscuit cutter, cut the dough into rounds. When re-rolling the dough, gently stack it to retain the layers. Do not overwork the dough.
Arrange the biscuits on a baking sheet and freeze. The biscuits are best if first frozen. Once frozen, transfer into a zippered plastic bag. (Unbaked biscuits can be frozen for 2 months.)
When ready to bake, preheat the oven to 350° F. Place the frozen biscuits in the cups of 2 muffin tins; these biscuits are best if not baked on a baking sheet. Let the biscuits thaw in the tins in the refrigerator for 20 minutes. Bake until the tops of the biscuits are golden, 23 to 25 minutes. Turn the biscuits out onto a wire rack and serve warm.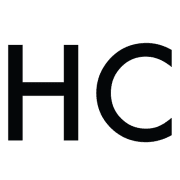 Honest Cooking
The Honest Cooking editorial team handpicks inspiring culinary stories to share with you that we think are beautiful. As an international online culinary magazine with the ambition to truly change the face of online food media we hope to create an inspiring place for serious culinary debate, salivating recipes, interesting food news and international food-fun.