Swedish Wallenbergare Recipe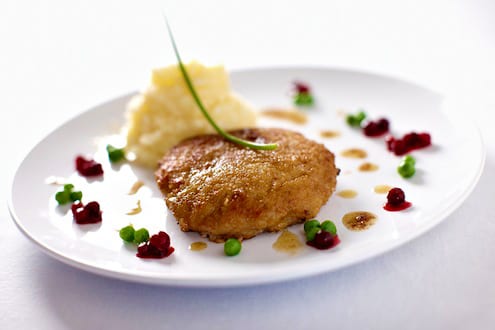 A veal burger named after the forefather of the largest industrial family in Sweden, and a true delicacy with its proud but velvety smooth flavors.
By Kalle Bergman – Photo by Mads Damgaard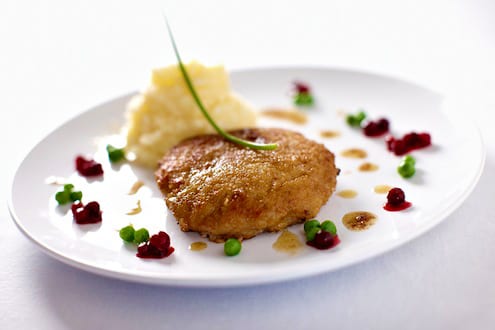 Swedish Wallenbergare Recipe
A veal burger named after the forefather of the largest industrial family in Sweden, and a true delicacy with its velvety smooth flavors.
Ingredients
1 lb of Ground veal
1 Teaspoon of salt
½ Teaspoon of white pepper
4 Egg yolks from free range eggs
1 Cup of heavy cream
3 Tablespoons of breadcrumbs
Organic butter and vegetable oil for frying
4 Oz of frozen green peas
Lingonberry Jam or Red Currant Jam for serving
Instructions
In a large mixing bowl, place veal, salt, white pepper and beat in the egg yolks one at the time. Then blend in the heavy cream while stirring with a wooden spoon. Make sure the mixture is completely smooth.
Shape into rather thick burgers and chill in the fridge for about a 1 hour. Heat the butter and oil in a saute pan. Take the burgers, coat them with the bread crumbs and fry gently for 4 minutes on each side, or until just cooked.
Blanch the green peas for 45 seconds in lightly salted boiling water.
Arrange all ingredients on a plate and drizzle a little melted butter over the peas.
Serve with Lingonberry Jam or Red Currant Jam, and mashed potatoes.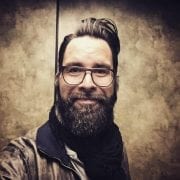 Kalle Bergman
Kalle Bergman is a food writer and media entrepreneur who is the founder of Honest Cooking. As a food writer, his writing has been regularly featured in publications like Gourmet, Los Angeles Times, Huffington Post and Serious Eats. He is obsessed with simple food, more often than not from his native Scandinavia.