You'll love the Sunny Honey/Lemon Vinaigrette that goes with the salad; just five simple ingredients thrown together in a glass jar. Cover and shake for a delightfully fresh and delicious dressing, infinitely better than anything you'd buy in a bottle.
By Chris Scheuer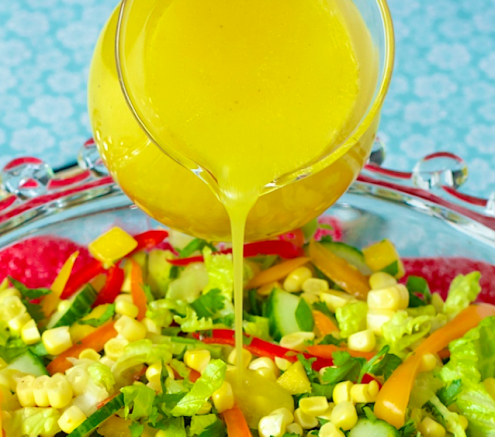 Summer Salad with Sunny Honey Vinaigrette
You'll love the Sunny Honey/Lemon Vinaigrette that goes with the salad; just five simple ingredients thrown together in a glass jar. Cover and shake for a delightfully fresh and delicious dressing, infinitely better than anything you'd buy in a bottle.
Ingredients
Ingredients for the salad:
2 medium heads hearts of romaine, thinly sliced
1 cup roughly chopped fresh cilantro, substitute basil if desired
1 small bunch green (spring) onions
1 medium mango, peeled, cored and diced
½ med avocado, peeled, cored and diced
½ medium English (seedless) cucumbers, halved lengthwise and thinly sliced crosswise
1 medium bell pepper, core, stem and seeds removed and cut into bite size strips, I like to use a few different colored peppers, enough to equal 1 whole pepper
Ingredients for the vinaigrette:
1 clove garlic, finely minced
¼ cup lemon (juice)
2 tablespoons honey
½ teaspoon sea salt
generous grind of freshly ground black pepper
½ cup extra virgin olive oil
Instructions
Combine all salad ingredients in a large serving bowl.
Add ¼ cup of vinaigrette, toss to coat. Add more dressing if desired and/or pass extra dressing at the table.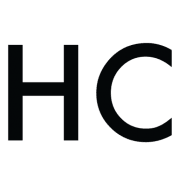 Chris Scheuer
Crescentia "Chris" Scheuer is the creator of The Café Sucré Farine food blog, which has been hugely successful since its inception in March 2011. Her recipes are seen on Foodgawker, TasteSpotting, Gourmet Live, Bon Appétit Bloggers, Foodista and other international food sites. Her inspiration for creating new, innovative cuisine comes from an insatiable curiosity, a love of travel and family connections in the UK. She has taught cooking classes in Raleigh, NC, USA.