As we dive into spring, don't leave soup behind. These recipes feature fresh spring produce, and can be served warm or cold to suit your fancy—and the weather.
This article has been posted with permission and originally appeared as In Season: 10 Stunning Spring Soup Recipes on Relish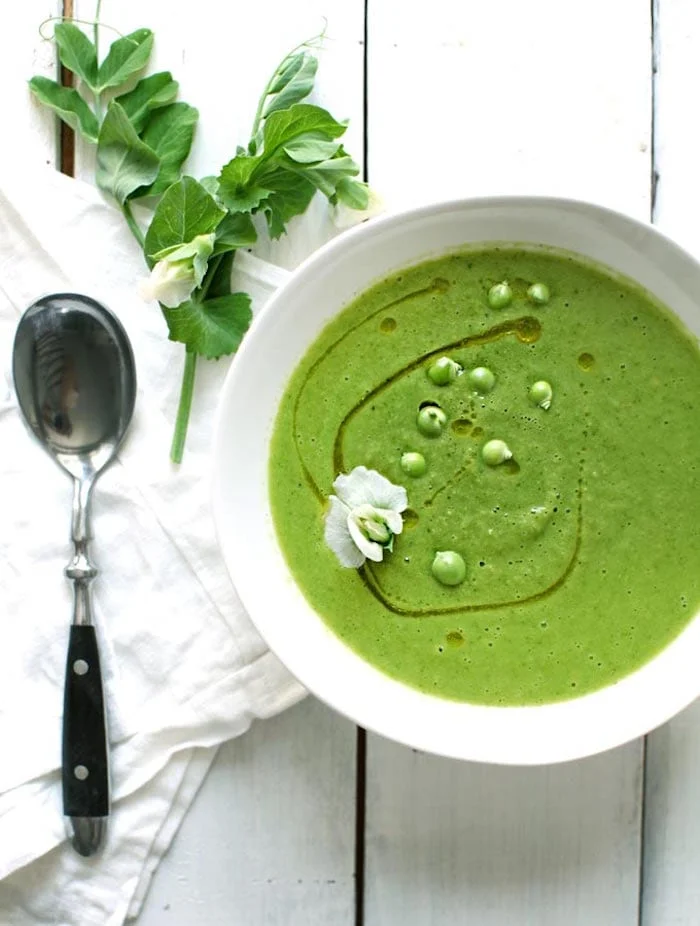 www.mynewroots.org
Chilled Parsley and Pea Soup
Sweet spring peas are paired with fresh parsley for a chilled, super-green soup that's nothing short of refreshing. See the recipe.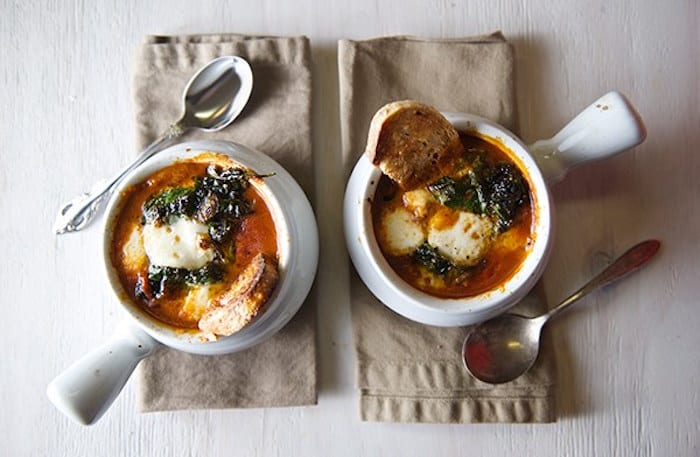 www.yes-moreplease.com
Caprese Tomato Spinach Soup
Add fresh spring spinach to this traditional Italian combination for an extra dose of fresh spring greens! See the recipe.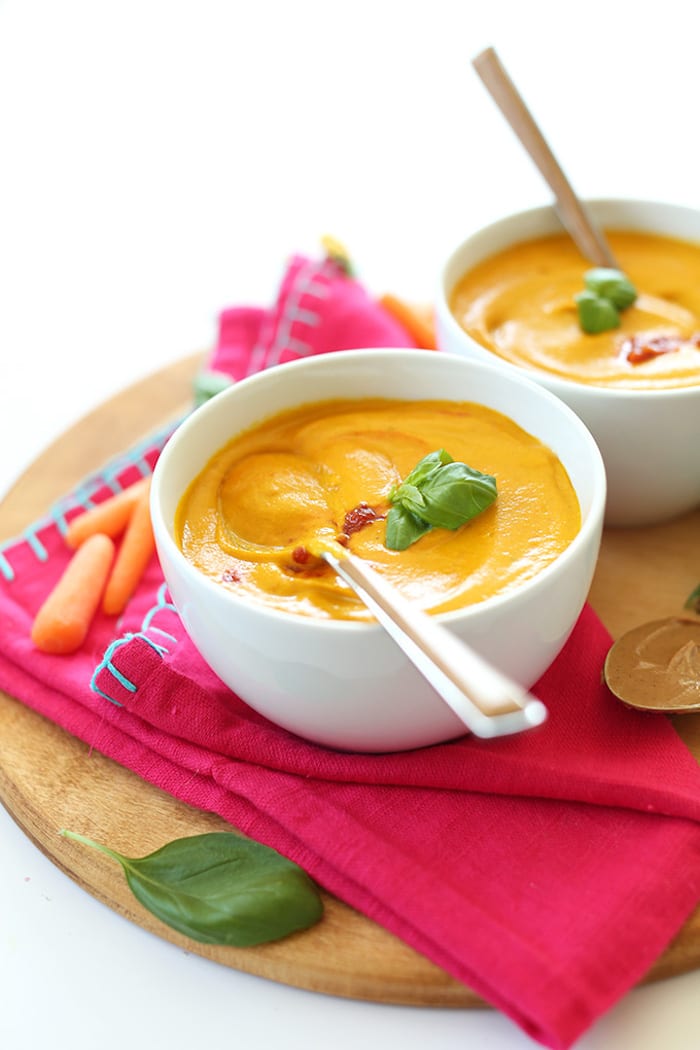 www.minimalistbaker.com
Creamy Thai Carrot Soup with Basil
Spring carrots blend up beautifully into a creamy spiced Thai soup. See the recipe.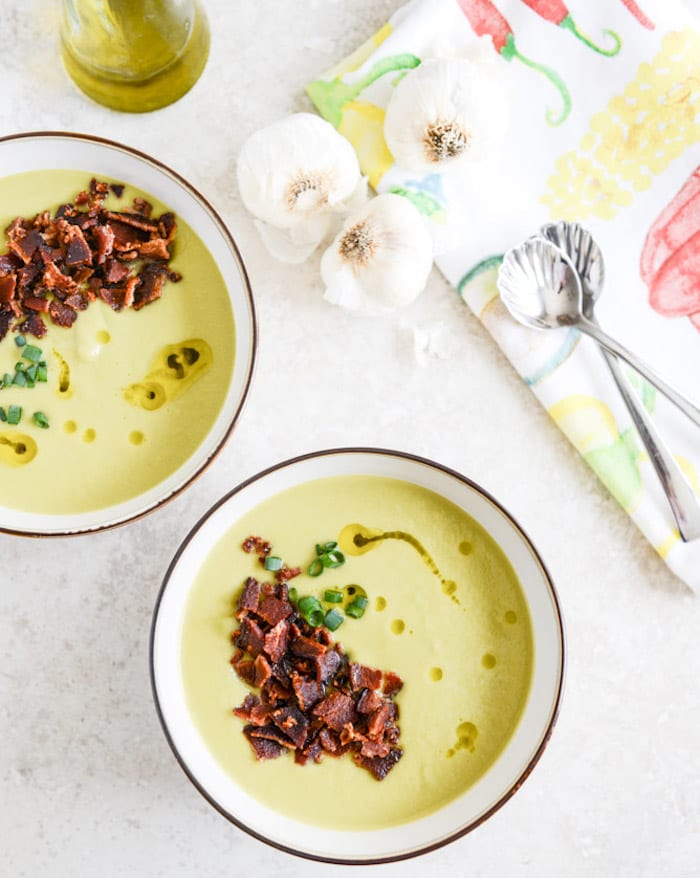 www.howsweeteats.com
Creamy Caramelized Leek Soup with Maple Glazed Bacon
Caramelized leeks create a hint of sweetness, which is perfectly complemented by the contrasting flavor of salty bacon. See the recipe.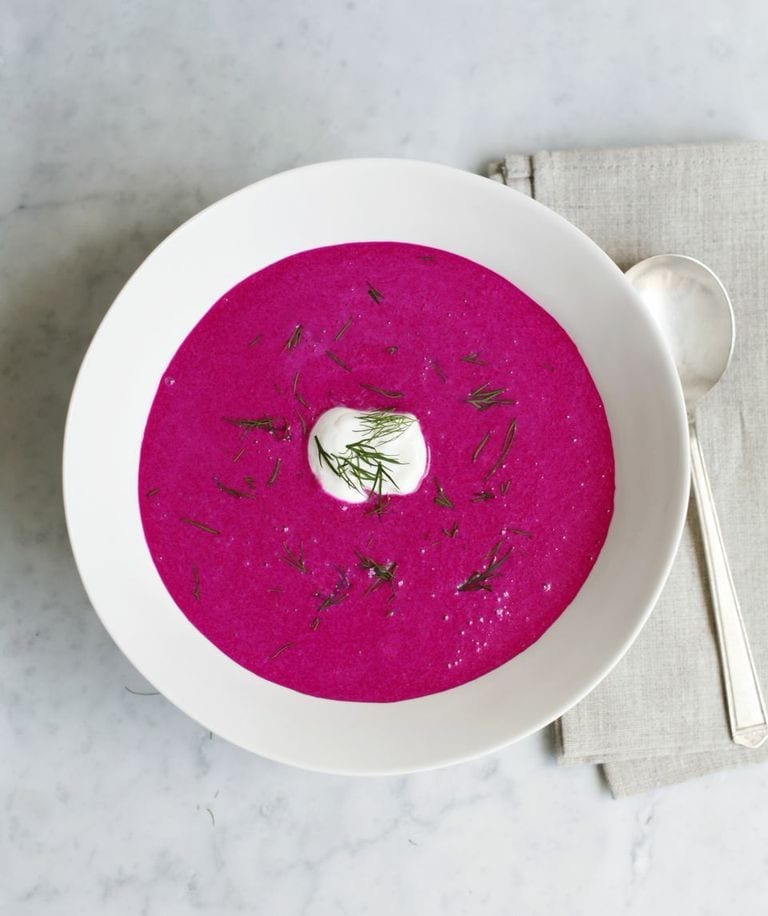 www.lonny.com
Chilled Beet Cucumber Yogurt Soup
This gorgeous variation features pureed beets and greek yogurt, chilled to cool and creamy perfection. See the recipe.