Boosted with nutrients, these cool smoothie pops will taste like sweet summer strawberries and are a perfect dairy-free snack.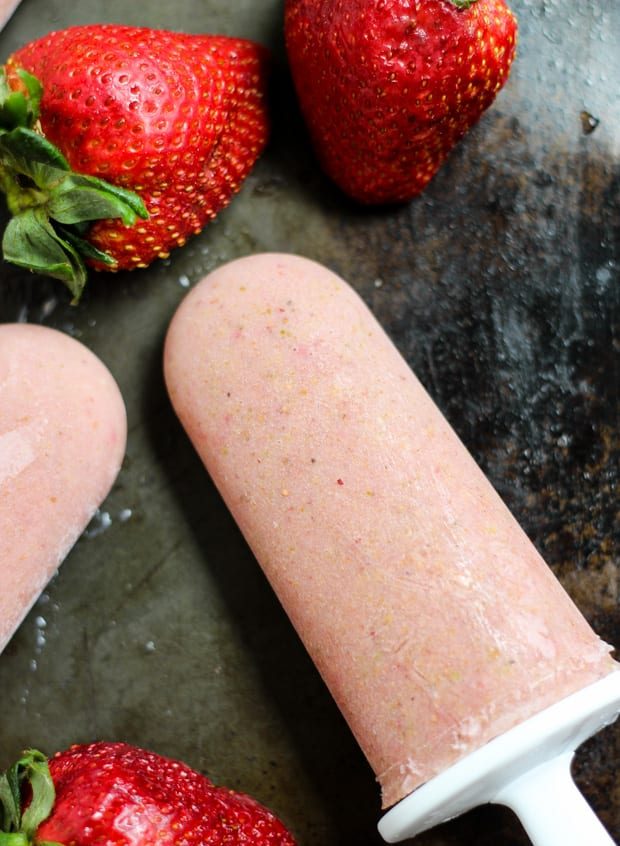 Hunting for perfectly ripened goodness under leaves and branches in the abundant sunshine, embracing how dirty our hands, t-shirts, and faces became as we filled buckets and bushels and bags…there was nothing better as a kid.
Even today as a thirty-something, I still get my picking on.
Apples and pumpkins in the fall, berries in the spring, and tomatoes, peaches, and bell peppers throughout the summer. To this day, whenever I visit my parents in upstate New York in the fall, we pick bushels of eggplant and tomatoes and spend an afternoon canning tomato sauce, preparing vats of fresh baba ganoush, and filling freezer containers with Eggplant Parmesan.
My favorite way to enjoy strawberries after an afternoon of picking is washed, sliced, and tossed in a bowl with about-to-burst blueberries. With the intense heat of summer, however, I crave something more refreshing.
Thinking back to summer days as a kid, sprinting to the sidewalk whenever that jingling, joyous sound of the Ice Cream Truck came within ear shot, preparing a frozen treat with those freshly picked strawberries was nothing short of summer day perfection.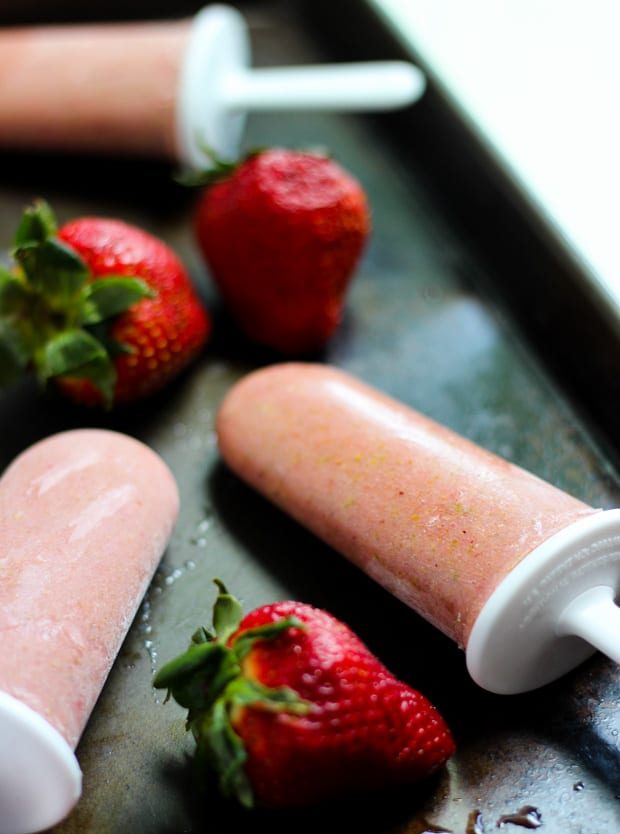 This recipe is light and flavorful that highlights that natural sweetness of strawberries.
Instead of adding white sugar to the blended strawberries, I added just a touch of agave nectar, a natural sweetener. What makes these treats a step above what you would get from the Ice Cream Truck? A dreamy, healthy, gluten-free and plant-based product called DREAM Boosted Original Coconut Beverage.
See Also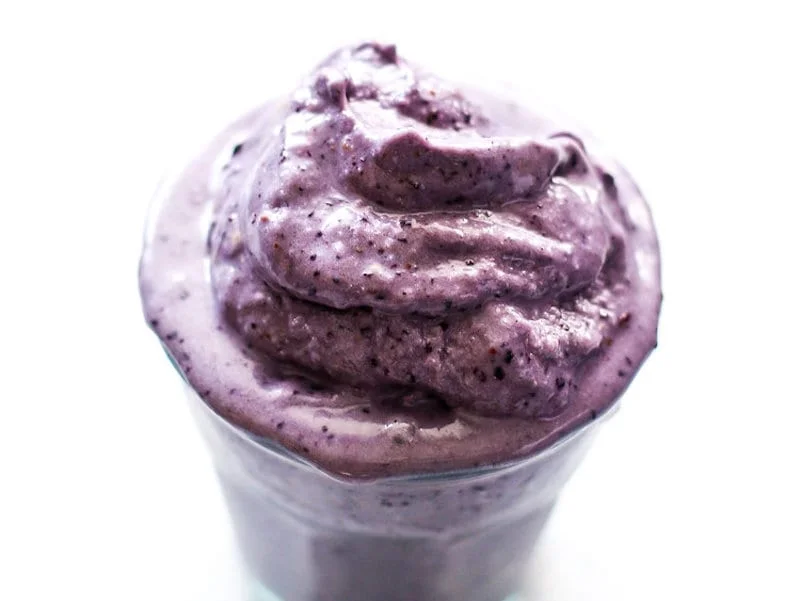 Using DREAM in place of regular non-dairy milk in this recipe significantly boosts the nutritional value as well as the dreamy creaminess. Instead of drinking your smoothie, enjoy it on the back porch, cooling off one lick/bite at a time – however you roll.
DREAM Boosted Original Coconut Beverage is a superfood beverage boosted with protein, Vitamin C and Omega-3's. Each serving adds 10g of plant-based protein, 1300mg of omega 3-ALA fatty acids, and antioxidant vitamins A, C and E to your recipes. Wowza.
DREAM is also boosted with camu camu fruit and chia and flax seed oil. It's also lactose, dairy, and gluten-free. Dream, indeed.

Stephanie Kirkos
Ingredients
½

cup

shelled unsalted pistachios

ground

1

lb

fresh strawberries

washed and hulled

1

tbsp

agave

or another natural sweetener

2

cups

DREAM™ Boosted Original Coconut Beverage
Instructions
Place strawberries, agave, and DREAM Boosted Original Coconut Beverage in a blender. Blend until ingredients come together.

Add the ground pistachios and pulse to combine.

Pour contents of blender into desired ice pops mold, filling to indicated "fill" line.

Freeze mold(s) overnight, or at least 8 hours.

Remove individual ice pops from their molds (I had to run mine under hot water for 20 seconds).

Enjoy!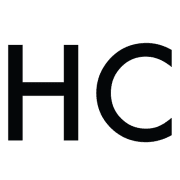 Honest Cooking
The Honest Cooking editorial team handpicks inspiring culinary stories to share with you that we think are beautiful. As an international online culinary magazine with the ambition to truly change the face of online food media we hope to create an inspiring place for serious culinary debate, salivating recipes, interesting food news and international food-fun.