Strawberry Peanut Butter Popsicles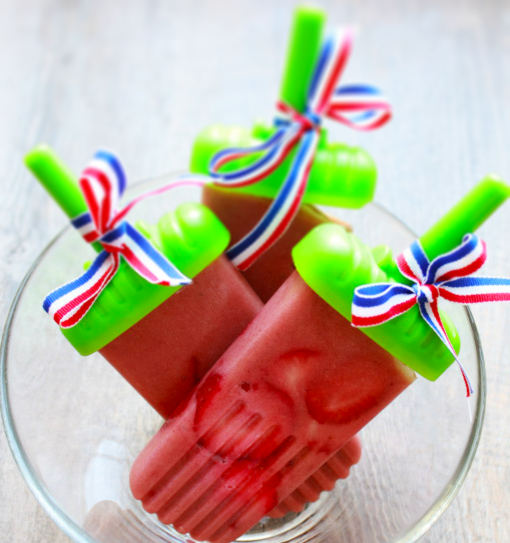 These are super easy to do and you can find pop molds just about anywhere really inexpensively.
By Robin Runner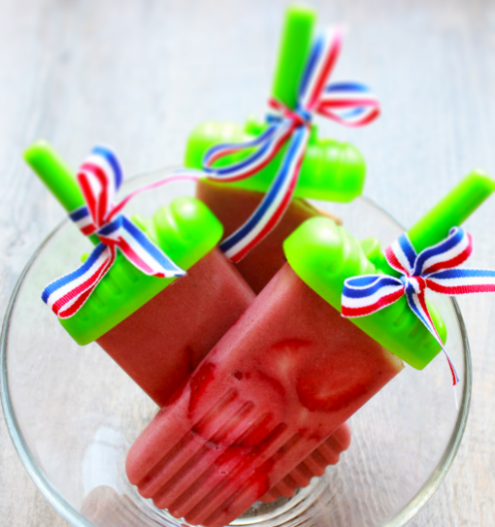 Okay, I had to do it. I took the leftover smoothies I had from yesterday and froze them with tons of fresh strawberry slices inside for the extra bonus.
Strawberry Peanut Butter Popsicles
These are super easy to do and you can find pop molds just about anywhere really inexpensively.
Ingredients
2 overripe bananas
3 cups or more of fresh strawberries
¼ cup of creamy peanut butter or whatever nut butter you like
8 ice cubes
1 scoop of vanilla protein powder
1 cup of milk – or more if you need to thin the smoothie out more. I used almond milk.
Instructions
Into your Vitamix or blender, add all of your ingredients. Blend until smooth. Pour into popsicle molds and freeze for at least 6 hours. Serve and enjoy!
Robin Runner
Robin Runner is the blogger behind www.kneadtocook.com. She grew up around two of her greatest inspirations, her Italian grandmother and her aunt. Both believed in farm to table foods, purity in nature and love as the main ingredient for anything on their menu. Today, Robin is a strong advocate of farming and buying local ingredients, as well as composting to help repurpose food scraps into rich soil for our garden.