Swirled with an easy homemade strawberry jam and creamy almond butter, this smoothie is the perfect reason to jump out of bed in the morning.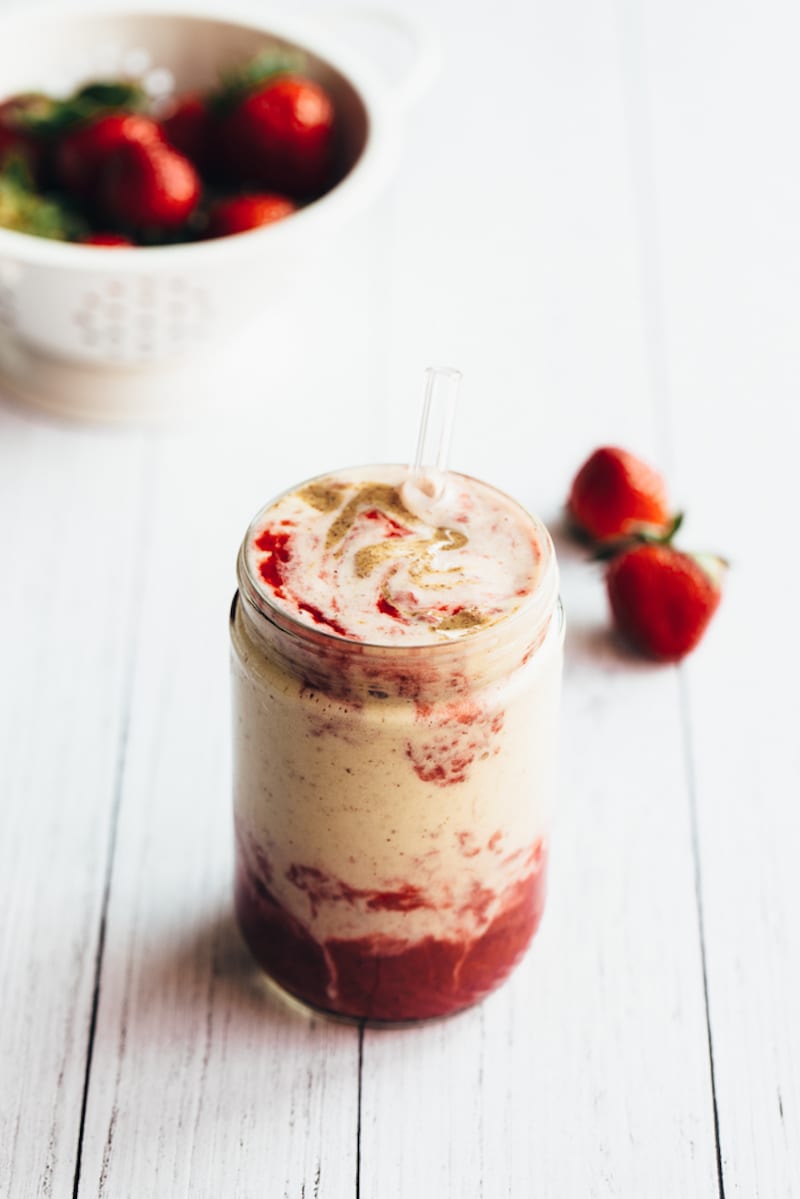 This smoothie is my jam (pun intended) at the moment. I've been slurping back glassfuls of it for breakfast over the last week to fuel productive days of work and evening book edits.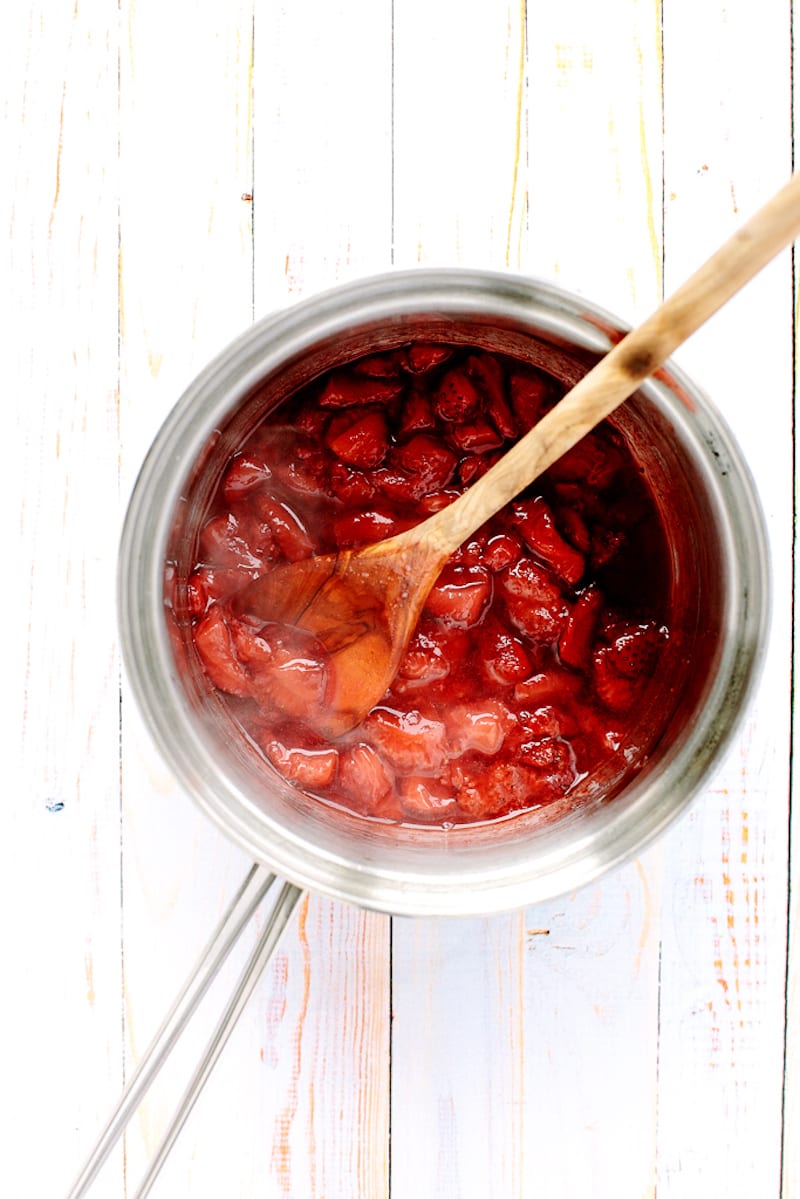 Swirls of a speedy strawberry jam are woven throughout a sweet, delectably thick almond butter smoothie. The result is reminiscent of a drinkable frozen pb + j, and it's too good to miss.
If you're looking for a smoothie with a special twist, give this one a go. The strawberry jam adds 15 minutes of time on top of the standard 5-minute smoothie routine, and it's absolutely worth it. If ever there were a great reason to jump out of bed 15 minutes early, this is it.
So grab your juiciest, ripest strawberries, and let's get to it.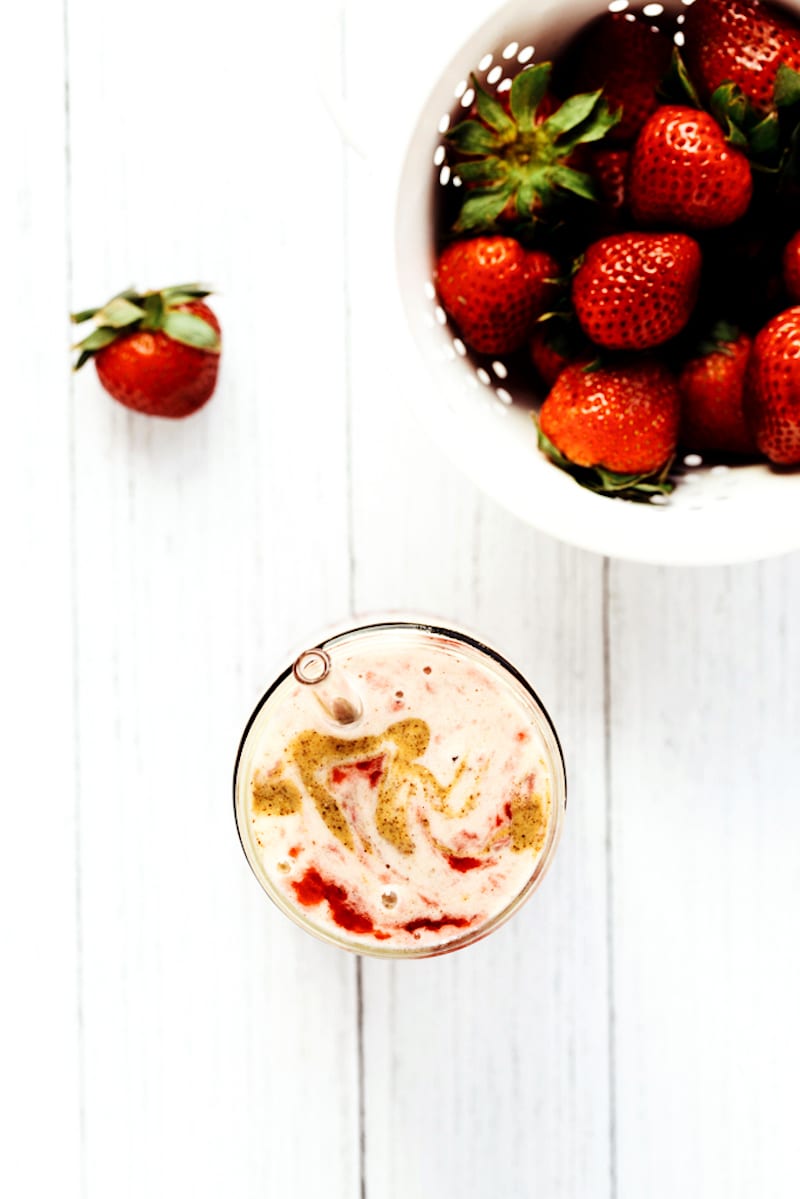 See Also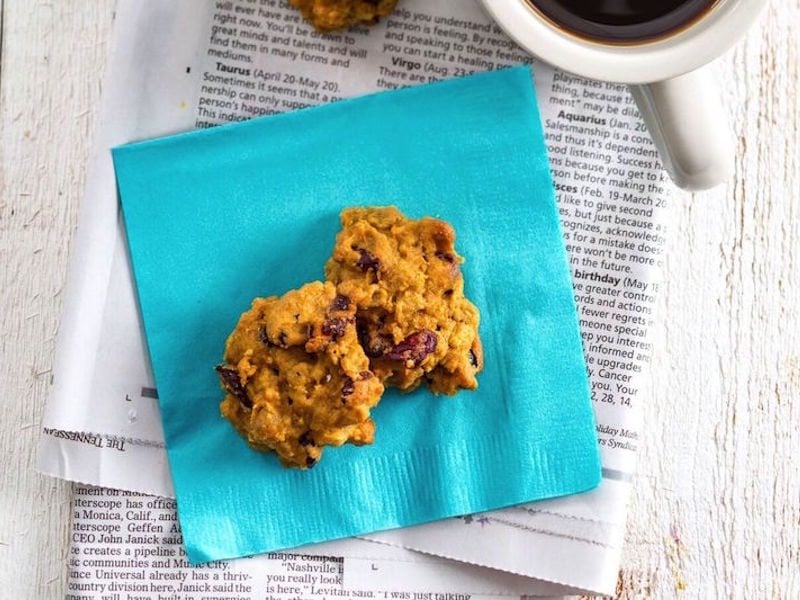 Spoon most of the strawberry jam into the bottom of a glass (or two), top with the almond butter smoothie, and finish with the remaining jam. Then, use a knife or chopstick to swirl the strawberry jam, pulling it through the smoothie layer. Sink a wide straw in it and slurp yourself happy.
Click here for the strawberry jam recipe.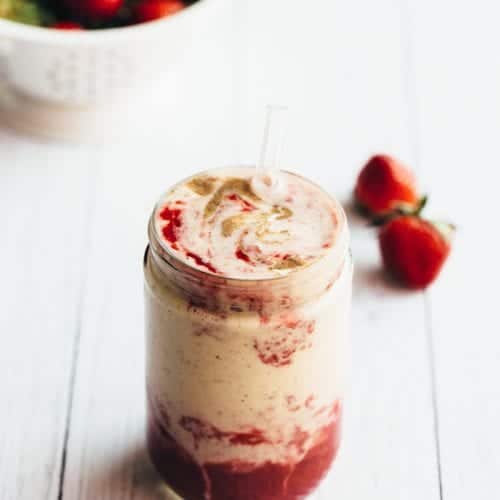 Ashley Melillo
Ingredients
Speedy Strawberry Jam
Click the link above for the recipe.
Thick Almond Butter Smoothie
2

ripe and speckled bananas

peeled, sliced, and frozen

½

cup

unsweetened almond milk

or plant-based milk of choice

1

tablespoon

natural almond butter

1

teaspoon

pure vanilla extract

optional
Instructions
Speedy Strawberry Jam
In a medium saucepan, combine the strawberries, maple syrup, and sea salt over medium-high heat. At first it will seem like there isn't enough liquid to keep the strawberries from burning, but within a minute or two the strawberries will release their juices. Bring to a simmer, reduce heat to medium-low, cover, and cook for 8 to 10 minutes or until the strawberries begin to break down, stirring occasionally.

Transfer to a high-speed blender and pulse to finely chop the strawberries. You still want some texture, so be careful not to over blend. Pour into a large airtight jar, and refrigerate for at least 10 minutes to cool. Store in refrigerator until ready to use.
Almond Butter Smoothie
Add all ingredients to a high-speed blender. If you don't have a high-speed blender, I recommend using a food processor instead (this is what I do). Blend on high until smooth, stopping to scrape down the sides as frequently as needed. Since this is a thicker smoothie, you'll need to stop more frequently to keep things moving (especially if you use a blender).
To Assemble
Pour about ?'s of the the Strawberry Jam into the bottom of a jar or glass (or divide between two), pour the Almond Butter Smoothie over top, and then top with the remaining jam. Use the pointy end of a chopstick to gently stir and swirl the jam into the smoothie, pulling it up and down through the smoothie layer. Sink a straw in, and serve immediately.
Ashley Melillo
Ashley Melillo is the creator of Blissful Basil, a blog dedicated to unearthing the happiest side of life through wholesome, plant-based foods. Being a school psychologist and food blogger, Ashley incorporates a wide array of health-enhancing ingredients into her recipes with the hope of guiding others on their path towards improved well-being.