A combination of strawberries, raspberries, blueberries, and blackberries, or any berries you choose, take on a whole new flavor profile when baked with a touch of balsamic vinegar.
By Kristin Rosenau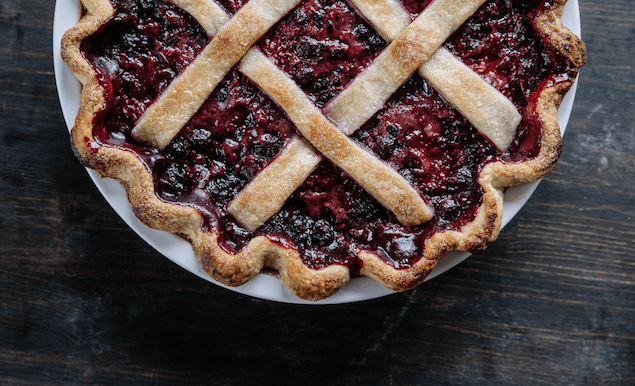 Late spring is easily my least favorite for produce. Summer has fresh berries and vegetables straight from the vine. Along with a lasting scent of cinnamon, autumn brings an abundance of crisp apples and pumpkin. Winter delivers citrus and pears to accompany bowls of hearty stews. Spring, however, appears to have nothing at all. Living as far north as I do, growing season has not arrived. The rhubarb is now awakening from its long nap, the strawberry plants have just been buried in the dirt, and so we must wait.
Frozen produce has become my salvation until the garden blooms.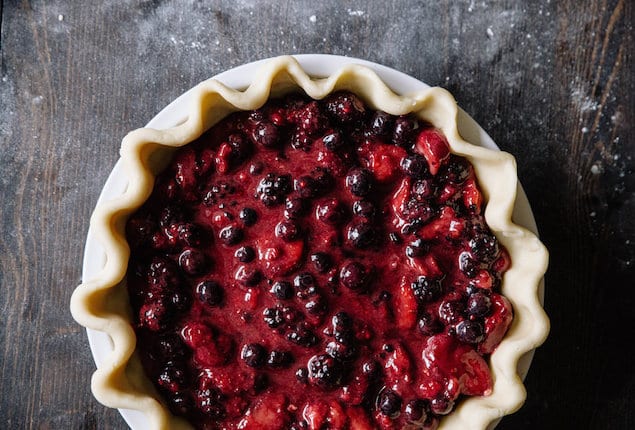 Pie has been on repeat in my mind lately. Pie, pie, pie. I made three of them in the last week alone. More than anything else, I think I just wanted to play with the dough, to shape it in new ways, to go through the motions of creating something beautiful and delicious. Though, having a slice here or there hasn't been a negative either.
With this particular pie, frozen berries are easier to use than fresh. Frozen berries have a consistent level of sweetness and, when thawed, release the right amount of juice to set into the perfect pie. To accompany the berry flavor, I used a couple tablespoons of balsamic vinegar. Strawberry and balsamic flavors are notoriously complementary and I find this effect carries over to berries as well. The balsamic flavor is faint (it is difficult to taste unless you are aware it is present), but it adds something special that the plain berries would not have otherwise.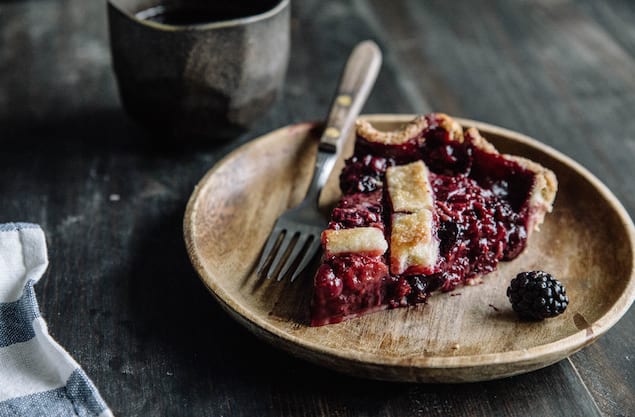 See Also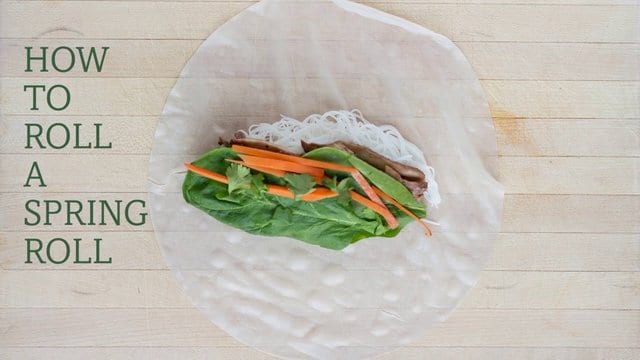 Berry Balsamic Pie comes together quite easily. Since it uses frozen berries instead of fresh, the filling can be mixed together quickly. A little balsamic vinegar helps to round out the berries flavor. I used a combination of strawberries, raspberries, blueberries, and blackberries for this pie. If preferred, the lattice top is not necessary, so you could save yourself a bit of time if you are on a tight schedule. However, I prefer a little extra pie crust with my berries and—I imagine that you do too—so I have suggested it is included.
Serve plain, with fresh whipped cream, or a side of vanilla ice cream.
Want to the perfect pie crust to go with this pie? Check out my guide here.
Print
Spring Berry and Balsamic Pie
A combination of any berries you choose, take on a whole new flavor profile when baked with a touch of balsamic vinegar.
Author:

Kristin Rosenau

Yield: one

9

-inch pie

1

x
Category:

Baking, Dessert, Pie
1

double crust pie dough recipe (see link above for recipe)

6 cups

(

850 grams

) frozen mixed berries, thawed

1 cup

(

200 grams

) granulated sugar

1/2 cup

(

60 grams

) all-purpose flour

2 tablespoons

balsamic vinegar
Milk, for brushing
Granulated sugar, for sprinkling
Instructions
Preheat oven to 425 degrees F (220 degrees C).
In a large mixing bowl, gently stir together the thawed berries, sugar, flour, and balsamic vinegar until the berries are evenly coated. Set aside.
Form the pie dough into a disk and divide it into a 60/40 ratio (if using store-bought crust, do not worry about this step). On a lightly floured surface, roll out the larger section of dough into a 14-inch round circle. Carefully transfer it to a 9-inch pie pan and trim the excess pie dough to create a 1-inch overhang. Tuck the dough overhang under itself and pinch the dough between your thumb and forefinger to make a decorative edge around the rim. Fill the pie crust with the berry mixture.
On a lightly floured surface, roll out the smaller section of pie dough. Using a pizza cutter and a ruler, cut out 3/4-inch wide strips of dough. Layer the strips over the top of the pie in a decorative fashion. Trim and tuck the edges of the strips into the pie mixture itself.
Using a pastry brush, brush the top of the pie with milk and sprinkle granulated sugar over the crust. Bake the pie for 15 minutes. Then, lower the oven temperature to 375 degrees F (190 degrees C) and continue baking. Cover the edges of the pie crust with aluminum foil to prevent further browning. Bake an additional 50-65 minutes, or until the lattice and crust are evenly browned.
For perfect slices, cool for at least 3-5 hours (or overnight). Serve with whipped cream or ice cream, if desired.
Kristin Rosenau
Kristin Rosenau is a baker and science teacher with a serious sweet tooth. She began an affair with butter and sugar fresh out of college and her love for baking has only matured since. The voice behind the blog Pastry Affair, Kristin develops recipes for the home cook, combining classic recipes and homespun flavors with a dash of honesty.