The Spicy Watermelon Blast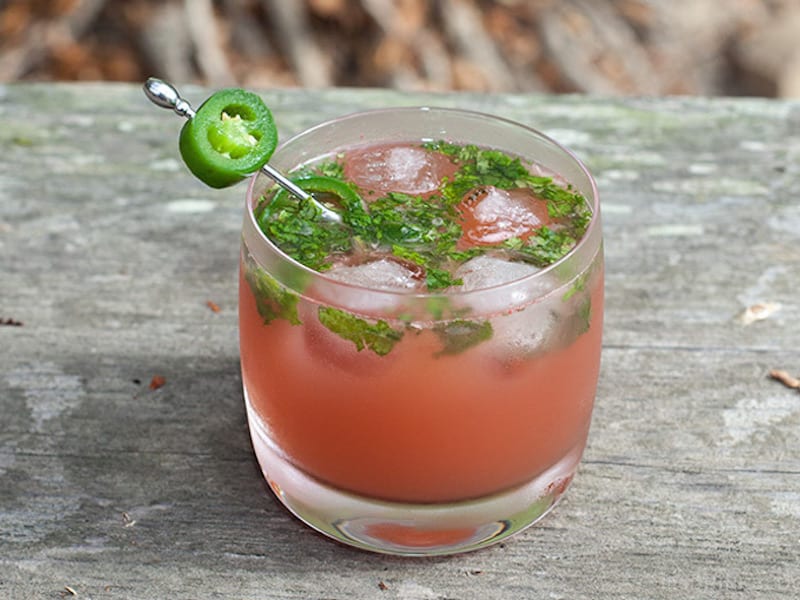 Perfect for a pool party or summer BBQ, this jalapeño and bourbon cocktail is cooled by watermelon and fresh mint, so refreshing.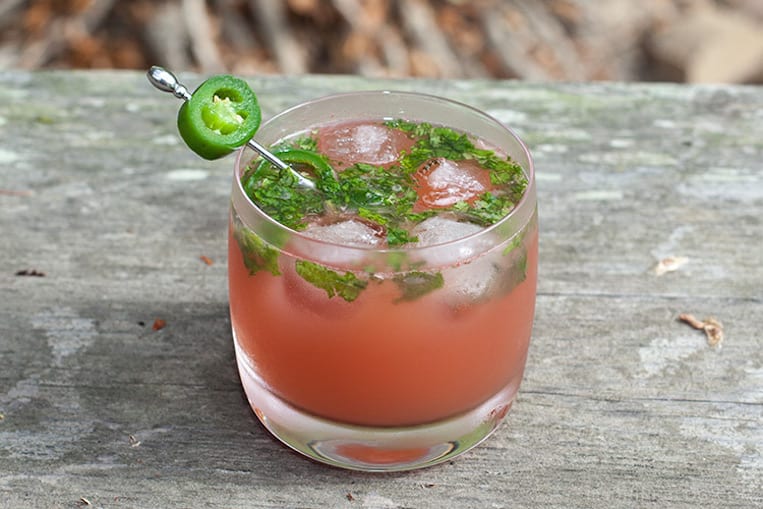 This cocktail calls for a spicy jalapeño syrup. It's easy procedure, take your 50/50 sugar to water ratio as per usual, only add some sliced jalapeños to it and boil. Then strain out the peppers and you have yourself some spicy simple syrup.
ProTip: save those now slightly candied jalapeños for a garnish.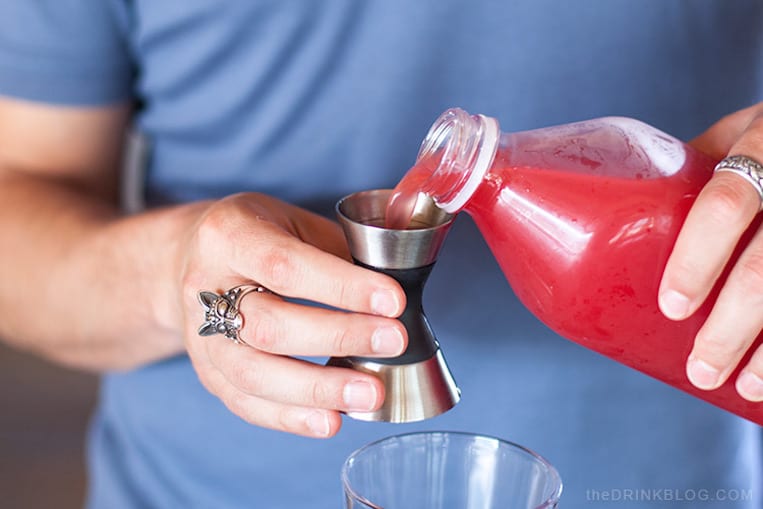 Now that the drink had earned its spicy name, it was time to make it work with a good ol' BBQ. Oh, and fits in with a warm, sunny California afternoon for lounging at the pool.
The answer came to me: watermelon juice, with its good friend lemon juice. Then, for good measure, mint wanted to come to the party too, so who were we to say no?
Think of it as a spicy watermelon cooler with a hint of lemonade and mint. Can you leave out the jalapeños? I mean, you can, sure, but I'd encourage you to try it the original style first.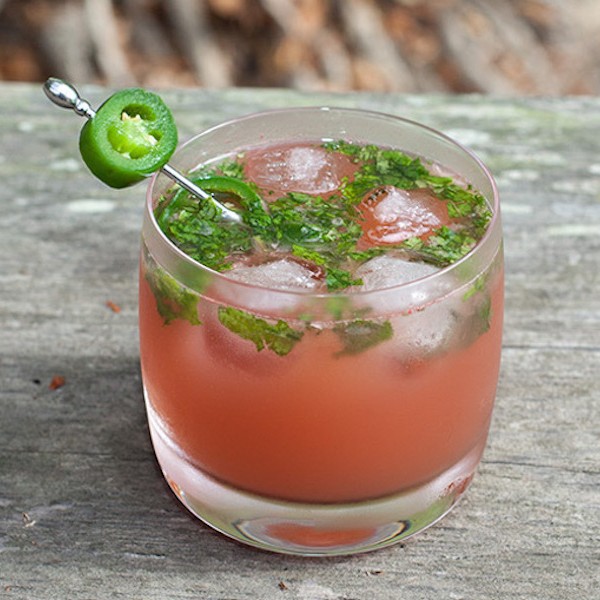 Morgan Greenhalgh
Ingredients
3

OZ.

WATERMELON JUICE

1

OZ.

LEMON JUICE

1

OZ.

JALAPEÑO SIMPLE SYRUP

2

OZ.

BOURBON

MINT

CANDIED JALAPEÑOS

GLASS TYPE: OLD FASHIONED
Instructions
Make your jalapeño simple syrup (50/50 sugar to water with sliced up peños).

If you like it spicy, add a lot of peppers, if you don't, add less.

Strain.

Cool.

Save jalapeño slices as they're now candied.

Eat some.

See? Sweet and spicy.

Add watermelon, lemon, jalapeño syrup, a few mint leaves and bourbon to your shaker with ice.

Shake.

Pour into your old-fashioned glass.

Garnish with candied jalapeños.

Drink and enjoy with barbecue.
Notes
Feel free to upsize this bad boy to jug size. We did. Worked great. Small note, remember to leave the ice outside the drink and add when you pour the cocktail. Oh, and as you're serving it, make sure to stir it up some, just to make sure you have fully combined flavors -- don't want any super spicy, non-boozy cocktails.
Morgan Greenhalgh
Hi there, I'm Morgan! Pleasure to meet you. Behind the camera, that's Alice. She's the strong, quiet type. After a lifetime of love with food, drinks and everything related, we got tired of people asking us "What should I drink this weekend?" Using the power of my English degree (and bartending-certified experience) and her mean photography abilities, we decided to let everyone online know what we're drinking this weekend so they could join in with us! Cheers!