A perfect rendition of fall flavors, these baked donuts are a sweet, spiced treat you have to make now.
By Julia Gartland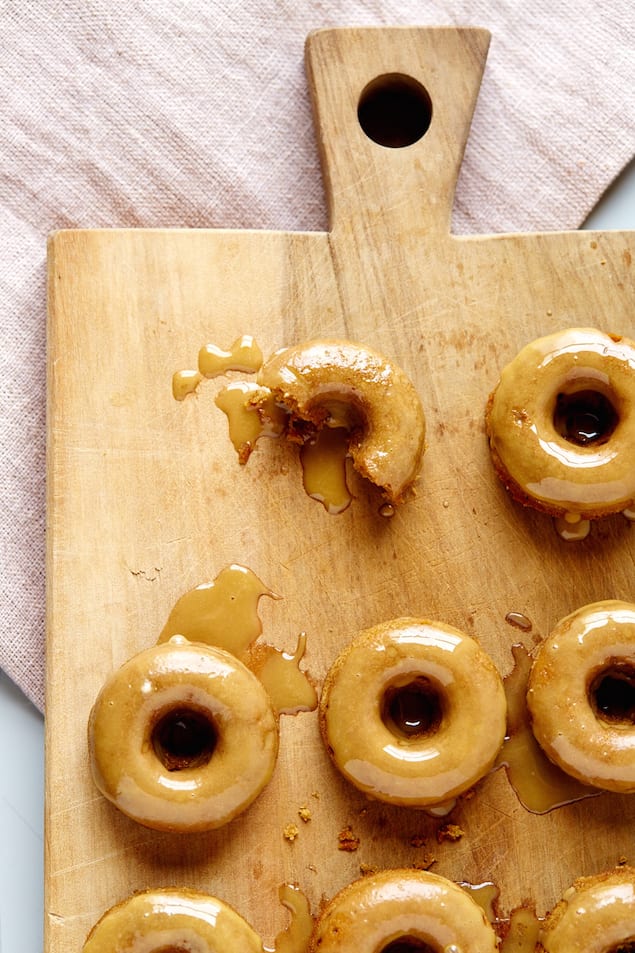 Where I am from, the warm weather is officially gone. These mini doughnuts are my treat of the flavors of fall. Now that we can all use our ovens happily without resenting it, I think it's time to get baking. Most of my summer was spent off-the-oven-grid, making simple salads and avoiding overheating my tiny apartment. I'm easing into it this time as I know we'll have many (MANY!) months of roasted vegetables, winter squash and soups. So, for now, something a little spiced for the changing of seasons.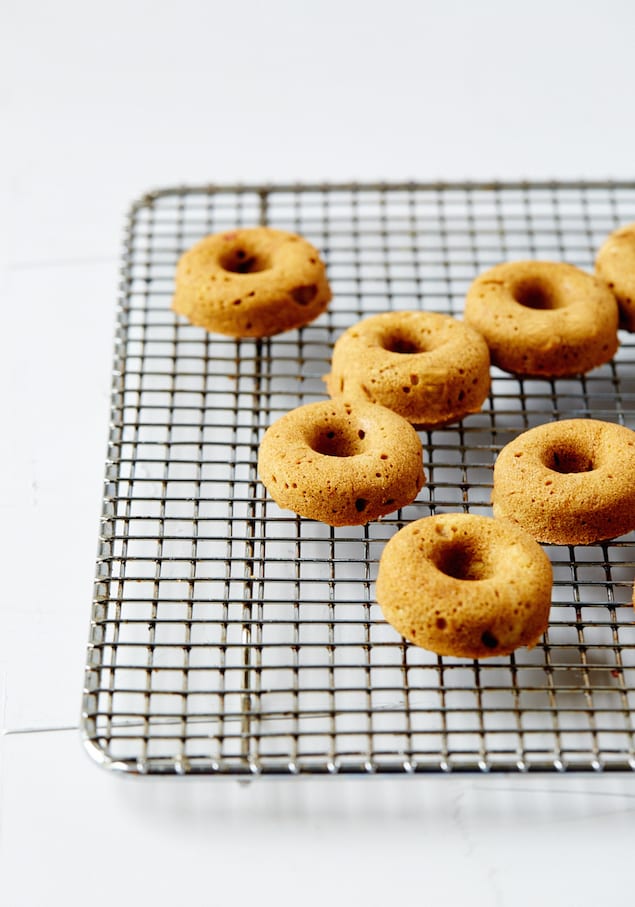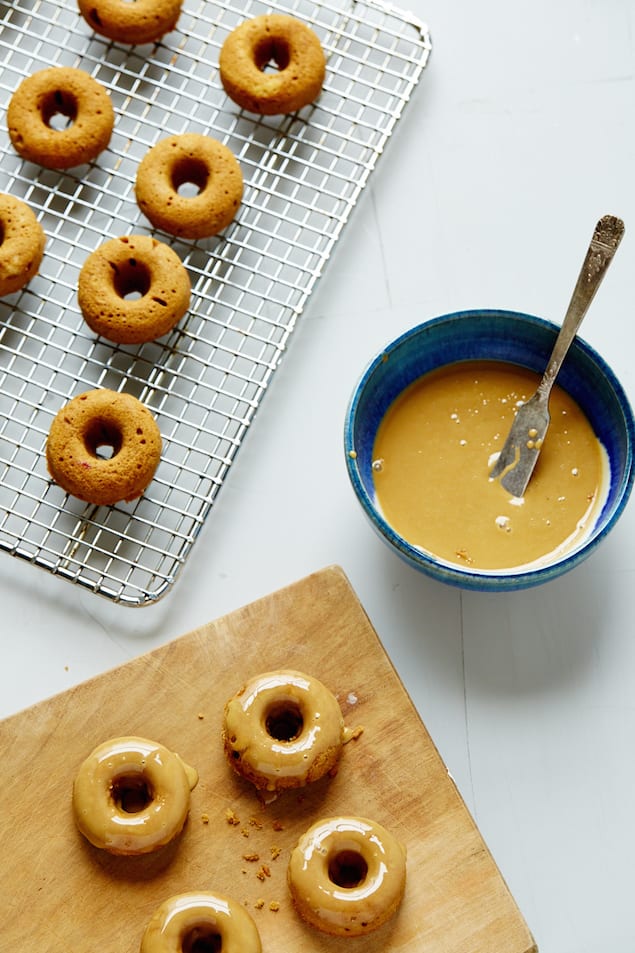 Spiced Maple Donuts with Maple Molasses Glaze
A perfect rendition of fall flavors, these baked donuts are a sweet, spiced treat you have to make now.
Recipe Type:
Baking, Dessert
Ingredients
1 cup almond flour
½ cup sorghum flour
½ cup oat flour
1 teaspoon baking powder
1 teaspoon cinnamon
1 teaspoon cardamom
½ teaspoon nutmeg
¼ teaspoon sea salt
½ cup maple syrup
6 tablespoons extra-virgin coconut oil (liquified)
2 teaspoons vanilla extract
3 tablespoons freshly grated ginger or 1 teaspoon ground ginger
3 large eggs
MAPLE MOLASSES GLAZE:
1 cup confectioners sugar
2 tablespoons almond milk (or other non-dairy milk)
2 tablespoons molasses
2 tablespoons maple syrup
1 teaspoon vanilla
A sprinkle of cinnamon
Instructions
Preheat oven to 325 degrees. In a large mixing bowl, whisk together first 8 ingredients. In a separate mixing bowl, mix together maple syrup, eggs, vanilla, ginger & coconut oil. Using a spatula, fold wet ingredients into the dry until well-combined.
Carefully add the batter to a large ziplock bag & snip a ½ inch hole in the corner. Use this to pipe the batter into a greased doughnut pan (I used this one). Fill each one until it's flush with the top of the pan, but does not come above it (they will rise!). Bake for exactly 10 minutes & then cool for 5 minutes. Continue until all the batter is gone. It will make two batches of mini doughnuts.
To make the glaze:
Add confectioners sugar to a small mixing bowl & whisk until smooth without lumps. Then, add almond milk, molasses, maple, vanilla & cinnamon. Whisk until smooth & thick. If the glaze is too thin, add more sugar & if too thick, add more milk. Once desired consistency, dip each doughnut in and let the excess drip off. Continue until all doughnuts are glazed. Serve & eat immediately!