Try this elegant, flavorful, soft cake infused with fresh pears and frosted with a fluffy, whipped brown sugar buttercream.
By Jillian Hatsumi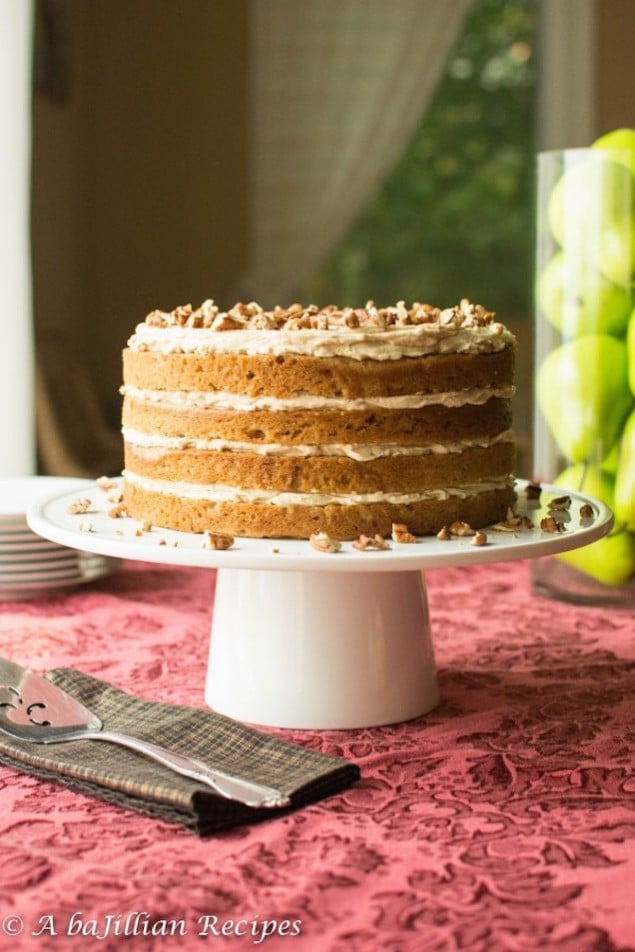 The blissfully warm aroma that fills your home as this cake is baking is reason enough to make it. Forget those Bath & Body Works scented candles. All you need is to bake THIS cake.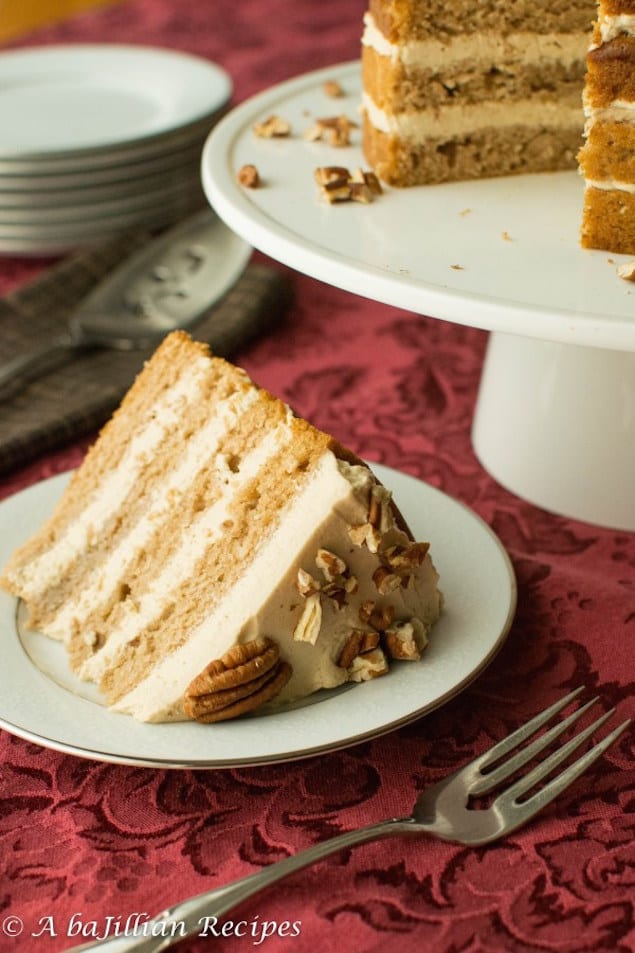 I'm not a huge fan of chunks of fruit in my cake when it comes to apple or pear cakes. So for this cake, I pureed the pears before adding them to the batter. In doing so, I thinly sliced the pears and allowed them to soften in the sugars (white and brown) for about an hour before pureeing. Not only do the pears provide a lot of the sweetness, but they also make this cake unbelievably moist.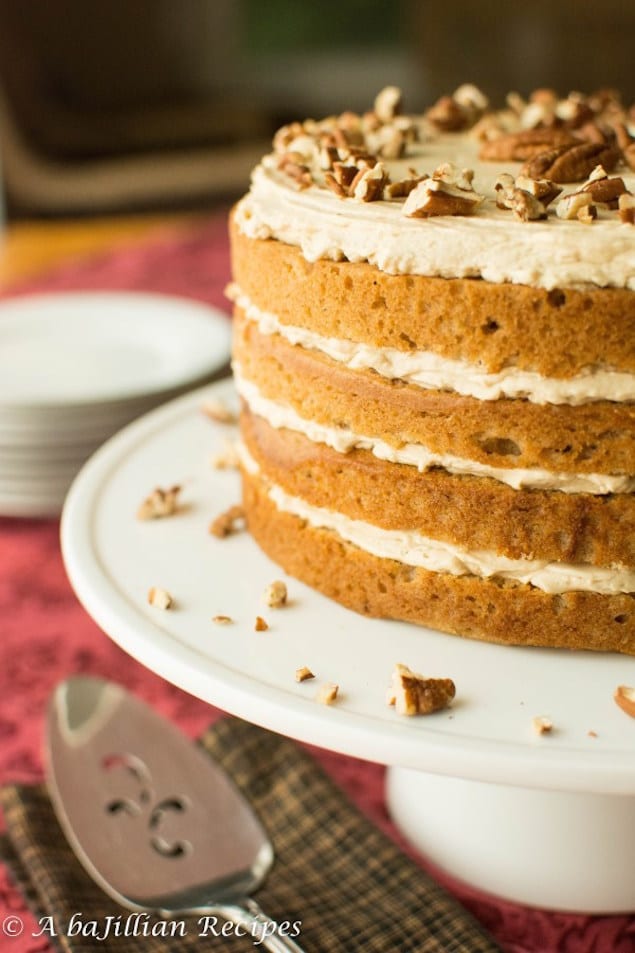 Since this cake is plenty sweet on its own, I decided to go with a light, less overpowering whipped brown sugar buttercream. Brown sugar seemed like the obvious choice since the warm sweetness of the molasses pairs really well with pears.
Unlike most buttercream frosting recipes, this buttercream starts with a cooked flour-milk base which is cooled and then added to the butter-sugar mixture. Now it might sound a little odd to be using flour in a frosting recipe, but just trust me on this one, guys. The buttercream is so light and airy, yet lusciously smooth and silky at the same time.
Make sure to whip the butter and brown sugar together long enough so that the brown sugar granules are able to dissolve into the butter. It should be smooth and fluffy so that you don't end up with a grainy texture.
Secondly, the flour-milk mixture MUST be completely cool (room temperature or cooler) before it's added to the butter and brown sugar mixture to prevent separation.
Lastly, once the flour-milk mixture is added, the frosting WILL look curdled, but don't worry! This is SUPPOSED to happen, and all you have to do is continue whipping the frosting on high and it will eventually turn into this smooth and silky cloud of perfection…
Click here for the buttercream recipe.
Print
Brown Sugar Buttercream Frosted Pear Cake
Try this elegant, flavorful, soft cake infused with fresh pears and frosted with a fluffy, whipped brown sugar buttercream.
Author:

Jillian Hatsumi

Category:

Dessert, Cake, Baking
Pear Cake
6

ripe medium-sized pears*

3/4

cup

brown sugar

3/4

cup

granulated sugar

3

cups

all-purpose flour

2 teaspoons

baking soda

1 teaspoon

cinnamon

1/2 teaspoon

salt

1/4 teaspoon

nutmeg

2

eggs

1/2

cup

vegetable oil

1 teaspoon

vanilla
Brown Sugar Buttercream
Find the recipe in the link above
Instructions
Peel and slice pears thin. Mix sliced pears with both sugars in a bowl. Let sit for one hour, then purée pear mixture in a food processor or blender.
Preheat oven to 350F degrees. Line two 8-inch round cake pans with parchment paper, then grease with nonstick cooking spray.
In a large mixing bowl, use a fork or whisk to stir flour, baking soda, cinnamon, salt and nutmeg together. Add pear purée, eggs, oil, and vanilla and stir just until combined.
Pour batter into prepared pans and bake for 30-33 minutes or until a toothpick inserted in the center comes out with few crumbs attached. Cool in the pan for 10 minutes, then transfer cakes to a wire rack to cool completely.
Notes
*Once peeled and cored, it came out to be 19 ounces of pears.
Jillian Hatsumi
I'm Jillian, the writer, baker, chef, recipe creator, and amateur (very amateur) photographer of A baJillian Recipes. Though I'm not a classically trained chef, I like to think I know my way around a kitchen pretty well. Aside from baking, cooking, and EATING, I also enjoy acting, couponing (I LOVE saving money!!), running, working out, photography, and playing with my little fluffernutter, Olivia. She's a dog, if you're wondering...