This spiced apple cider caramel is creamy, sweet, thick and essentially magical.
By Natasha Steinberg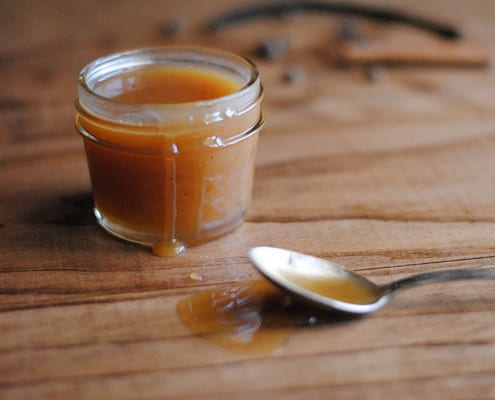 A few weekends ago at the farmer's market, I got some Mercier Orchards apple cider. Ever since then, I've been drinking apple cider like a mad woman! I've decided that warm, spiced apple cider poured over bourbon is my official go-to holiday drink. So naturally, I began thinking about spiced cider and dessert. Something warm and smooth and comforting. This caramel is it.
It's creamy, sweet, thick, delicious, magical. I think it's even better than my usual go-to caramel sauce. It's the quintessential fall-winter ice cream topper, pie smotherer, spoon dipper, bundt cake drizzler. I've been told it's also delicious between layers of apple spice cake. I believe it.
Spiced Apple Cider Caramel Sauce
Creamy caramel sauce infused with sweet and spicy apple cider.
Author:
Natasha Steinberg
Recipe Type:
dessert, sauce
Ingredients
2 cups (475 ml) apple cider
2 cinnamon sticks
1 Tbsp. whole allspice berries
3-4 whole cloves
½ vanilla bean, split and scraped
1 cup (200 g) granulated sugar
1 Tbsp. light corn syrup
½ cup (118 ml) heavy cream
2 Tbsp. (30 g) butter
Instructions
In a large saucepan set over medium heat, combine cider, cinnamon sticks, allspice berries, cloves, and vanilla bean seeds and pod. Bring to a low boil. Continue cooking until reduced about ⅔ (to about ⅓ of what it was), 20 30 minutes.
Add sugar and corn syrup and whisk until sugar is completely melted. Let cook, without stirring, until boiling. Continue cooking until mixture thickens and darkens slightly (about 240 degrees F (116 degrees C) if using a candy thermometer). Remove from heat and stir in cream and butter until combined. Return to heat and cook until mixture thickens enough to coat the back of a wooden spoon.
Let cool about 15 minutes then transfer to a mason jar. Caramel will keep in the refrigerator for several weeks.
Notes
Makes approximately 12 oz.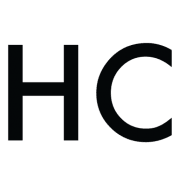 Natasha Steinberg
Natasha is a love-and-matriarch-taught maker of sweet things. She is passionate about using local and seasonal ingredients and making simple, satisfying sweets that make even the least of sweet tooths swoon. Although she is a native Texan, she currently resides in Atlanta where she is finishing up law school and documenting her sweet adventures through photos, recipes, and stories on her blog at tartletsweets.blogspot.com.