Here is a soft pretzel recipe for you. No segue. This is a post about kindness and pretzels.
By Liz Swartz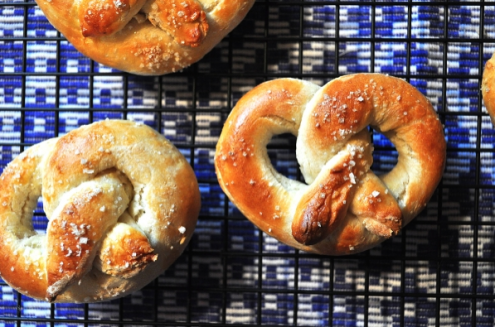 I'm not a particularly ambitious blogger. I love to bake. I love to share. But somehow it just doesn't compute into a "successful" blog.
Now, I am confident that I have some of the best readers around. This is not a slight toward you, pretties. So chin up, I think the world of you.
I'm grateful to have developed my photography and baking skills this far. Sometimes, though, that doesn't feel like enough.
'What brought on this rant?' you might ask. I'll tell you what. The 100% intentional (and difficult) process of seeing friends become successful, and not quite keeping up. Overcoming the fact that I do what I love with passion and don't see it translate into views and comments. I know you feel me, blog brothers and sisters. But here's what I figured out after some thinking.
See Also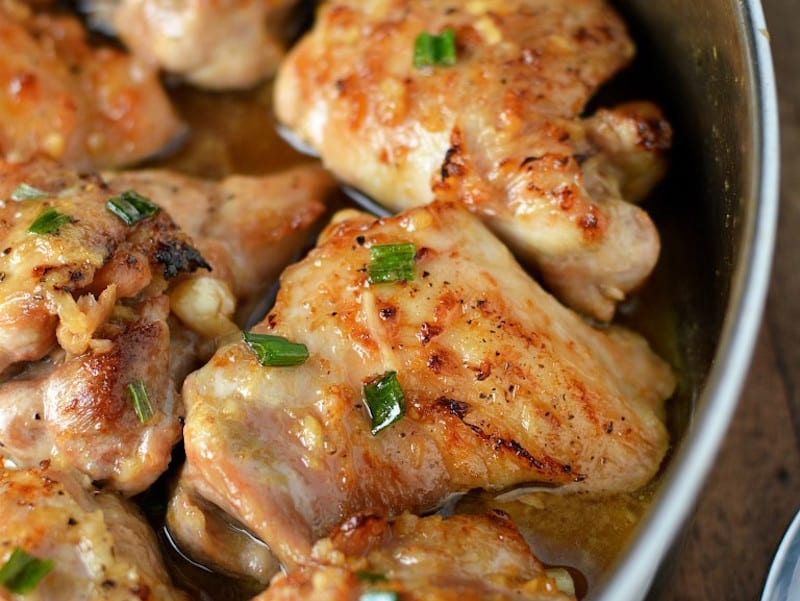 We have to stop. Stop thinking about your blog for a minute. Think about how great your friends/model bloggers feel when they achieve something great. Congratulate them. Feel genuinely happy for them. It sounds hard, but it's not. Try.
In that spirit, here is a soft pretzel recipe for you. I have no segue. This is a post about kindness and pretzels.
Print

Soft Baked Pretzels
---
Author:

Liz Swartz

Total Time:

30 mins

Yield:

4

1

x
Description
Here is a soft pretzel recipe for you. No segue. This is a post about kindness and pretzels.
---
1

and 1/2 cups warm water (just warm from your faucet)

1

packet active yeast (2 and

1/4 teaspoons

)

1 teaspoon

salt

1 Tablespoon

granulated sugar

3 1/2

–

4

cups all-purpose flour, plus more for the counter

1

large egg, beaten
course sea salt for topping
---
Instructions
Preheat oven to 425F degrees. Line baking sheet with parchment and set aside.
Dissolve yeast in warm water. Stir with a spoon until mostly mixed – there will still be some small clumps. Add salt and sugar and stir it until it's pretty well combined. Add flour 1 cup at a time. Mix with a wooden spoon until dough is thick. Continue to add more flour until dough is no longer sticky. At this point, I stopped using a spoon and used my hands so that i could work the ingredients together thoroughly. If you poke the dough and it rises back, then you're all set to start kneading.
Turn the dough out onto a floured surface. Knead the dough for about 3-5 minutes and shape into a ball. The better you knead, the better your pretzels will be. I suggest setting your microwave timer.
With a sharp knife, cut ball of dough into 1/3 cup sections. As a guide, I cut pieces that were approximately 3/4 the size of my palm. This isn't an exact science though. These pretzels can be any size you want.
Roll the dough into a rope with an even diameter. My ropes came out about 18-20 inches long. Once you have your long rope, take the ends and draw them together so the dough forms a circle. Twist the ends around twice, then bring them towards yourself and press them down into the circle.
In a small bowl, beat the egg. I used a brush to apply the egg wash. Some recipes might suggest dunking, but I find using a brush allows you to neaten up the shape of your pretzel a bit. Plus the dough will be difficult to lift while keeping its shape that you worked so hard on.
Bake for 10 minutes at 425F degrees. Turn the oven to broil and bake for 5 more minutes to brown the tops. Watch closely to avoid burning but let them get a healthy brown. I will say the thicker and bigger your pretzel, the softer the inside will be. Setting the oven to broil will harden the outside of your pretzels.
Let them cool and then dunk them in something. I'll be sharing an amazing dip later this week!
Prep Time:

15 mins

Cook Time:

15 mins

Category:

Baking
Lizzy Wolff
Lizzy Wolff, creator of Sugar + Butter, loves to make you drool on your keyboard. It's a real thrill for her. For more recipes, click 'website' below.